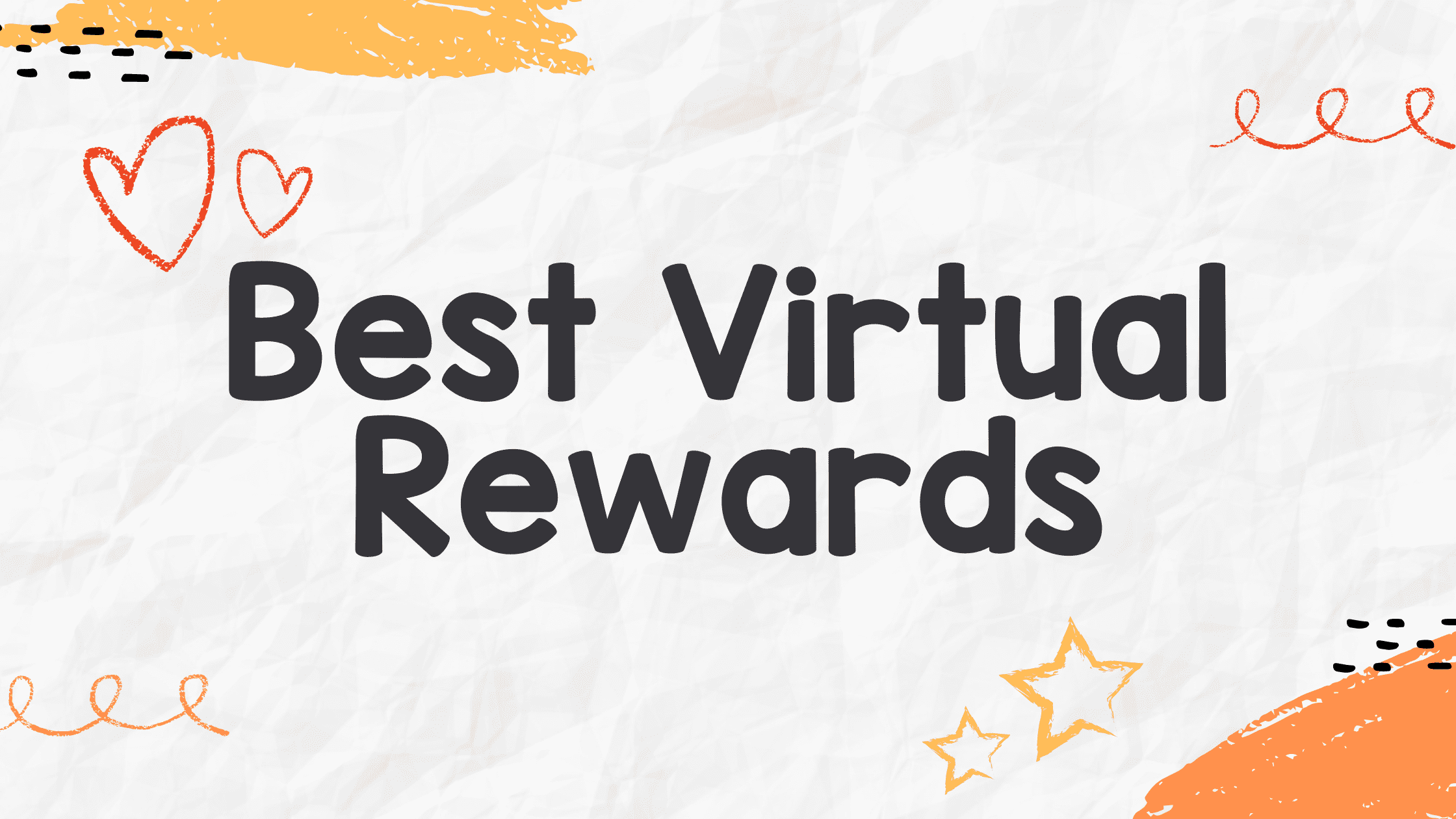 Rewards are a big part of many teachers' classroom behavior management systems. But teaching online means classic rewards like pizza parties or a dip into the prize box just won't work. No worries! We've got you covered with these virtual rewards that work perfectly in the online environment. We promise your students will enjoy them just as much, if not more!
1. Try digital stickers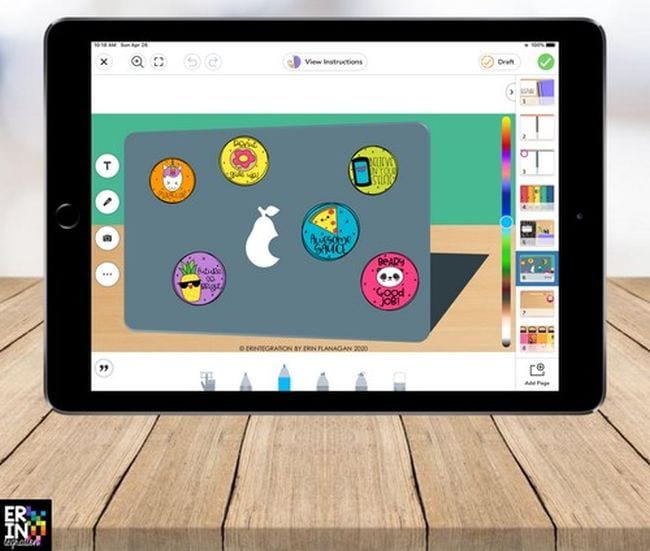 Since the day teachers started giving gold stars for great work, stickers have been beloved classroom rewards. So it's no surprise that digital stickers are popular in online classrooms. These virtual rewards are easy to use in programs like Google Slides or Google Docs, and Teachers Pay Teachers has plenty of digital sticker collections and sticker books to purchase. Learn more about using digital stickers on Erintegration.
2. Award Class Dojo points for at-home rewards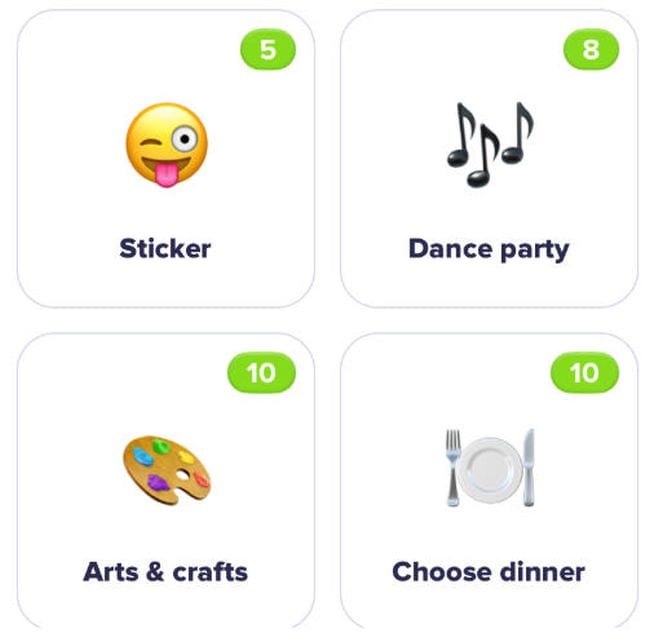 This idea requires some parental cooperation, but it allows you to give kids real-life rewards. Use Class Dojo to award points for virtual classroom achievements and behavior. Parents and kids can then redeem those points at home for their choice of rewards. Just a few ideas: Skip a Weekly Chore, Choose Dinner, Watch a Movie, or Extra Hour of Screen Time. Learn how to use Class Dojo points and rewards here.
3. Collect digital reward tags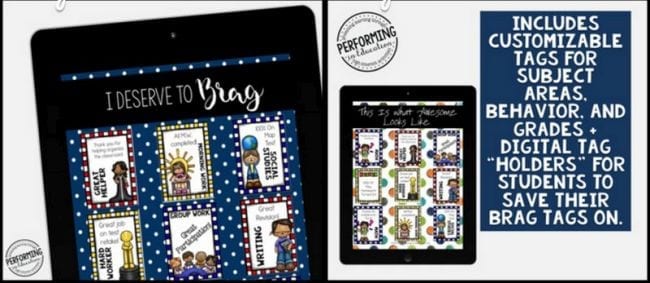 Sometimes known as "brag tags," these quick rewards are similar to digital stickers, but each is awarded for a specific purpose. Students can work to earn tags like "Good Listener" or "Ace Writer" (the possibilities are endless), and many love to try to collect them all. Learn more about using reward tags here, and check out this collection of virtual rewards tags from Performing in Education.
4. Hold a virtual theme day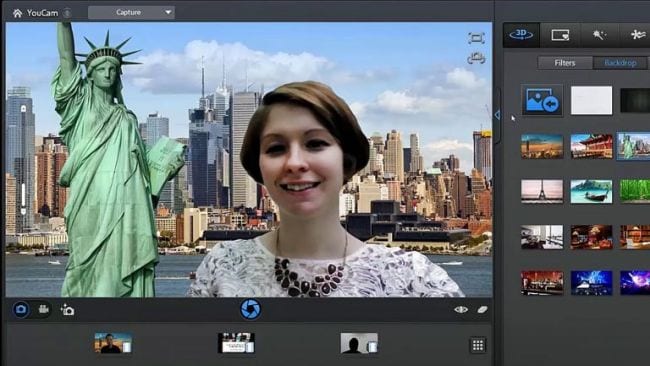 Your whole class can work together to earn a virtual theme day. Students (and teachers) dress up and use props or even digital backgrounds to help celebrate all sorts of fun ideas. A few we love: Favorite Book Day, Travel Day, Pajama Day, or Throwback Day (i.e. 1980s). Here's a roundup of theme days that schools and teachers like , as well as a few you should really avoid.
5. Let them use a Zoom filter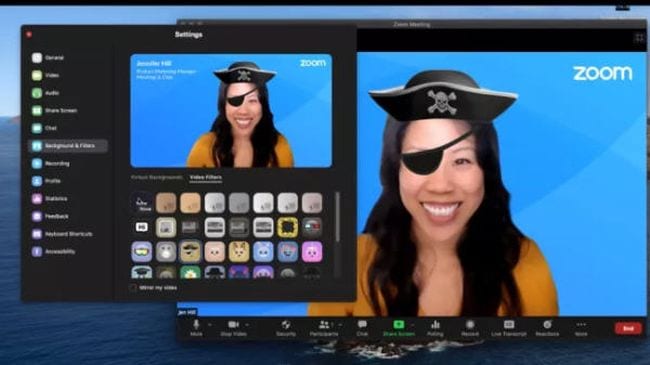 Zoom has added filters, so try using these as virtual rewards in your online classroom! Reward individual students, recognize a birthday, or let everyone go crazy for a few minutes at the end of a productive day. This is fun, simple, and sure to bring on lots of smiles. Learn more about the new Zoom filters here.
6. Host an online dance party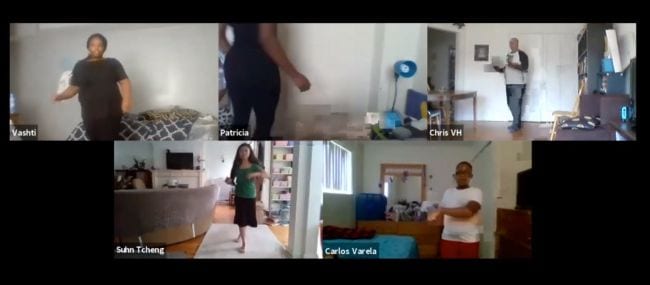 Pizza and ice cream parties don't really work in online classrooms, but dance parties are definitely an option! Your class can work together toward an online dance session of any length. Let kids pick the music and take turns showing off dance moves or teaching other kids how they're done. You can even book a virtual party experience with a company like EduMotion; kids learn several new dances and give a mini-performance at the end!
7. Take a virtual field trip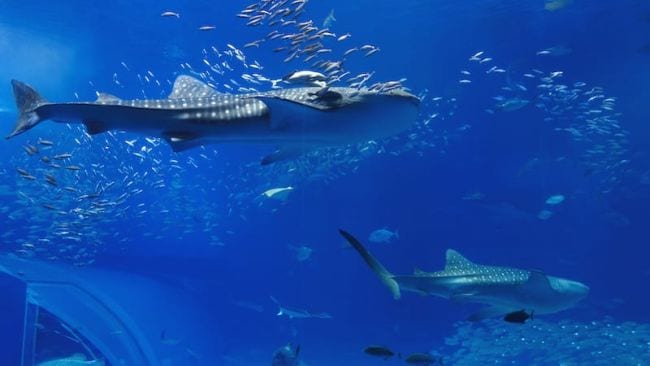 These are great for whole-class rewards. There are tons of terrific virtual "field trips" you can take with your class, from zoos and aquariums to national parks and even space! Find our favorite virtual field trip ideas here.
8. Send them an ebook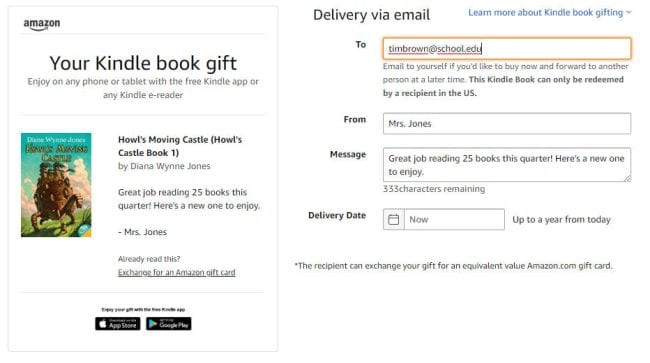 Make a list of ebooks kids can choose from as rewards for extra-special accomplishments. (There are plenty of good options out there for a few dollars or less.) Amazon makes it easy to send ebooks as gifts, and recipients can read them on any device.
9. Pass out virtual reward coupons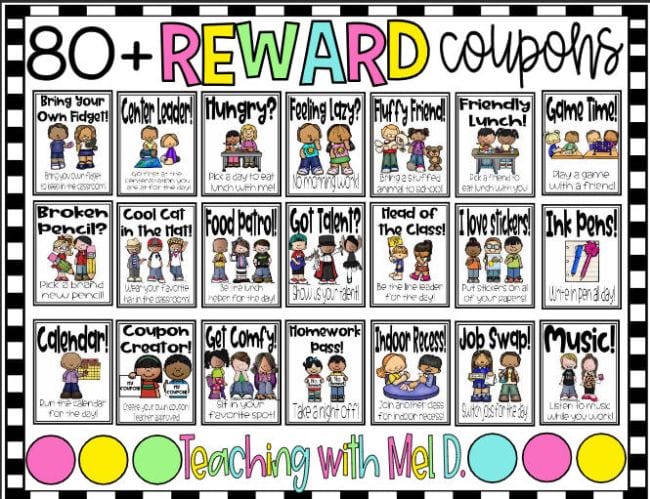 Give students digital coupons they can cash in for virtual rewards. There are lots of options available on Teachers Pay Teachers, like this one from Teaching With Mel D., or you can make your own. Here are some great reward ideas that work well in online classrooms:
Homework Pass
Wear a Hat to Class
Choose the Book for Storytime
Play an Online Game With Your Teacher
Pick Your Teacher's Virtual Background
Teacher Drive-By
Turn in an Assignment Late
Virtual Lunch With Teacher (or Principal or other Staff Member)
Virtual classrooms are a whole new ballgame for many teachers. Check out Your Guide to Online Teaching for more resources.
Plus, 17 Fun Virtual Teacher Backgrounds for Online Teaching.