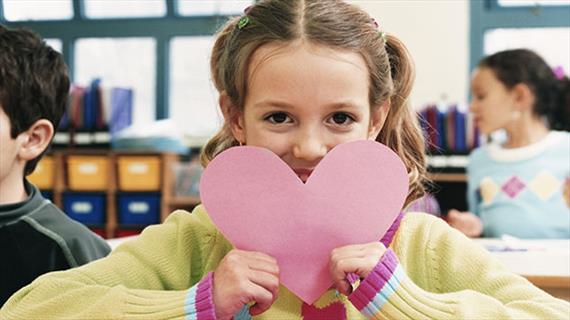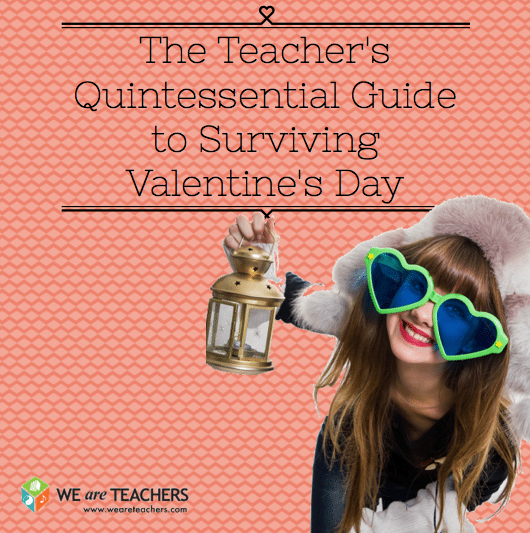 The second you stepped into the classroom was the second you gave up any chance of having a romantic, peaceful or relaxing Valentine's Day. To help you survive what many teachers call the craziest, sugar-fueled day of the year, we've put together this list of tips:
1. Come Prepared
Valentine's Day is not the day to throw a Tupperware of leftovers in your lunch sack and head to school. Instead, go directly to the store and stock up on chocolate, coffee and tiny gummy hearts so that at your most dire moments, you can get your own sugar rush. (If you can't beat 'em, we say, join 'em.)
2. Bring Reinforcements
While you're stocking up on chocolate, buy an extra bag for the teacher in the room next to you or the janitor who has to clean up all of the chocolate wrappers in the hallway. Nothing says "love" like sharing your stash.
3. Turn Valentine Mailbox Making into a Lesson
Your kids are going to need Valentine's Day mailboxes, so why not turn their creations into something educational? Make them measure their boxes to exact specs for a lesson on measurement, challenge them to create symmetrical designs, or invite them to use a certain color scheme or style of decor. Or, if you get really desperate, use it as a social-emotional learning lesson on what happens when you procrastinate doing something until the last minute. J
4. Practice Your Gushy-Sweet Thank Yous
Stand in front of the mirror and paste on your biggest smile. Then, repeat after us: "Oh, Johnny, I love Teenage Mutant Ninja Turtles! And I've been wanting a heart-shaped half-shell for so long. Thank you."
5. Don't Feel Bad About Giving Kids Healthy Treat
Go grab that bag of chocolate you bought for your students and pack it away somewhere safe (like maybe your lunchbox). The kids will get enough candy from everyone else, so from you, they need something more nutritious. Perhaps little boxes of raisins? Kids love raisins, don't they?
6. Plan Your Valentine's Party at the End of the Day
The key to planning a great Valentine's Day celebration is to time it exactly right so that your students will finish opening up their last cards and lick the icing off the cupcake wrappers just as the bell rings signaling the end of the day. That way, you get the reputation of being "the fun teacher" while your student's parents have to be the bad guys and tell their kids no more conversation hearts.
7. Of Course, 2:30 is Awfully Far Away…
Even the best laid plans can be derailed by twenty kids asking incessantly if it's time to open up their Valentine's mailboxes. Skipping math for just one day can't hurt, can it? Maybe they can open their Valentines and then reseal them to open again at the party?
8. Go on a Chocolate Binge as You Realize You Messed up the Plan
Of course they shouldn't have opened their Valentines early. And of course you shouldn't have said yes when they asked if they could just have one teeny tiny candy. Because now they are running around the classroom pretending that your dry erase markers are Cupid's arrows. How long until recess? At least you got to open your chocolates early, too.
9. Embrace Your Inner Fun Teacher
Throw all caution to the wind and declare the rest of the day "super quiet indoor recess" and explain to your students that if they can stay super duper quiet they can run around and play cupid for the rest of the day. Yahoo!
10. Remember That Love is in the Air
Sometime today, you will reach that moment where you just can't help but chuckle at those hilarious, sweet, smart and amazing kids that you have the opportunity to teach. Yes, the day will certainly be a bit crazy, but remember: even on the toughest days, you still have sticky-fingered hugs, gap-toothed smiles and lots and lots chocolate.
And the knowledge that in 2015, Valentine's Day is on a Saturday.