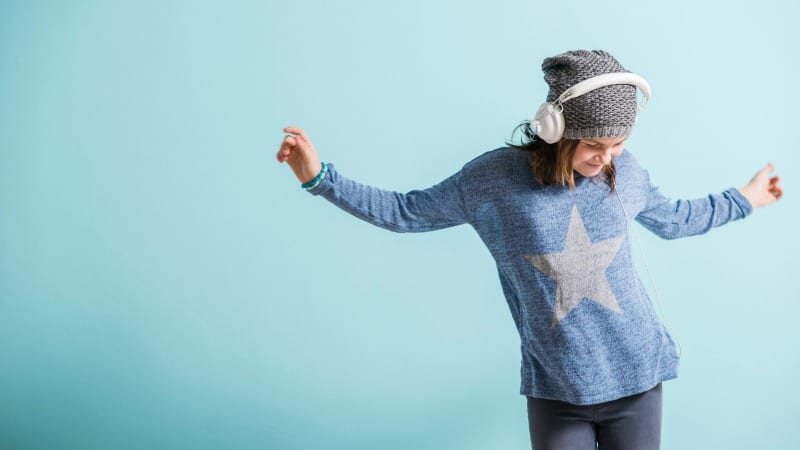 The first time I experienced the power of music in my classroom, I was teaching fifth graders at a small private school. Their teacher Mandy had gone on maternity leave and I was covering for the second half of the year. It was a lovely class to take over—the school had cultivated a gentle, caring community throughout the children's six years there. I was privileged to come in at the tail end of their elementary experience.
One of the foundations that Mandy had set was a transition song, a song that played when they moved from one activity to another. I decided that I would like to adopt a song with my new people so I chose the Jason Mraz song "Everything is Sound," a beautiful song with a message of love and peace.
I found the video that included lyrics and we watched it together. The kids LOVED it. It was amazing how they were instantly mesmerized with the song and the message that it embodied. Over the next weeks, the minute the lights dimmed and the video started, the kids dropped everything, gathered on the rug and sang with all their hearts. It had become our class anthem. I heard them singing it out at recess, in small groups, I even heard some of their little sibling singing it. The song had spread like wildfire.
A couple of years later, I was teaching at a very different school. Much bigger, a building in transition, an administration that was more focused on data and rigid evaluation than building community and social emotional strength. I had a really challenging class. From the get-go I was overwhelmed with managing behavior. I struggled to get down to real teaching and more importantly for me–the harmony that I had had with my students in previous years.
Finally, after months of struggle, I remembered the unifying power of the class song. I needed something that would bring my kids together at a deeper level. I found a video version of the beautiful song "Nothing More" by The Alternate Routes that had the lyrics attached and again, it was magical. The children tuned into the words of the song like there was a space inside of them them that had been waiting to be filled by this music.
We would start every morning with our class song. Even my "tough" kids, the ones who were disconnected and disruptive, would quiet down and turn their faces to the screen and sing along. It was just a few minutes of our day, but it was purposeful and it set the tone just a little more gently, a little more kindly. I would love to say that from that moment on our year was a smashing success on all levels. Not exactly. But there was a shift—it's as if singing our song together created a sense of belonging among the boys and girls that resulted in a little more effort, a little more consideration.
Last week I ran across this post on Facebook written by a music teacher friend:
"The information that our children are receiving about what happened this week in Paris is frightening. I spent a great deal of time today with my young students talking about how peace begins with us and that we must practice peace in our lives. All of the children are learning We Shall Overcome. One fourth grader remarked after singing six verses, "I don't know why I feel better, Mrs. S. but I do. Is that what peace is?" Yes! I can't stop tearing up when I think about this day…It's a gift to be among children who still have hope."
I can't think of a more powerful reason to plant the seeds of love and peace in our children through song.
My Top 10 Class Songs
2. Nothing More by The Alternate Routes
4. One Day by Mitayahu
6. Imagine by John Lennon
Other Sources for Class Songs:
http://www.playlistresearch.com/themes/issues/peace.htm
http://www.theguardian.com/music/musicblog/2014/nov/06/readers-recommend-songs-about-peace
Do you have an inspiring song that you'd love to share?