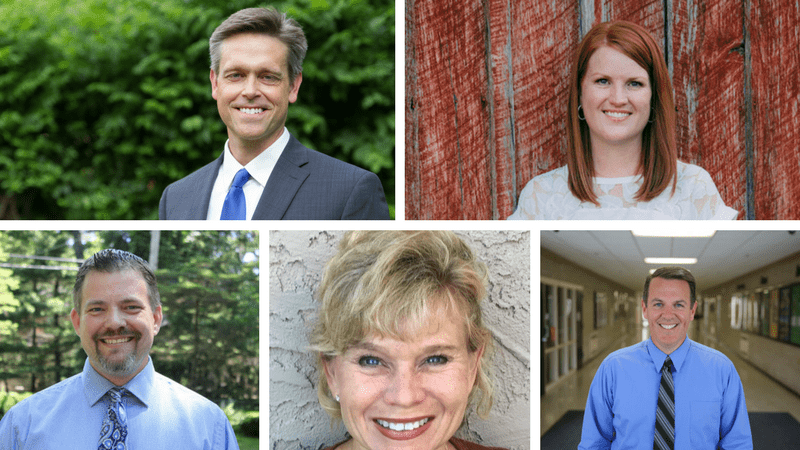 Education, says Jeanie Smith, is "dramatically underrepresented in our legislature."
That's one reason why Smith, a seventh grade social studies teacher, is running for office.
She's not alone, either. Across the country, teachers are stepping into the political ring. Some are distressed by the current state of politics in America. Some are sick of attacks on teachers by elected officials. And some are seizing the opportunity to advocate for students and families.
Meet five teachers running for office in 2018:
1. Tom Niermann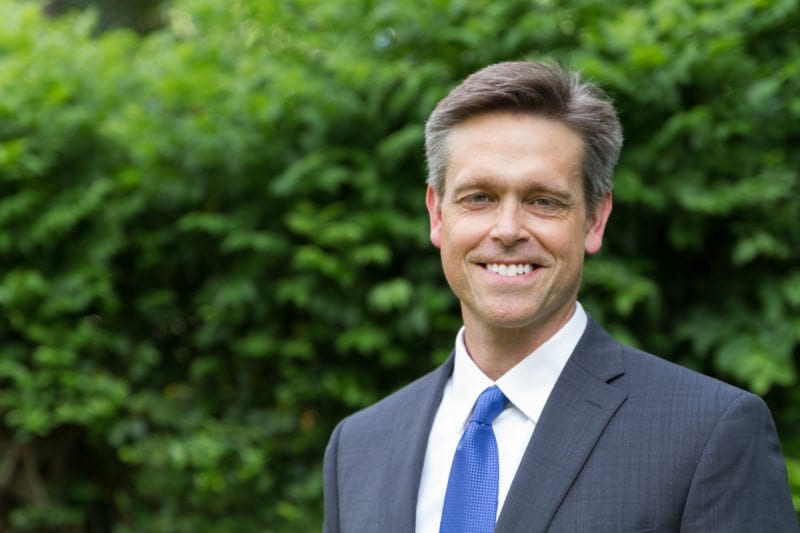 Teaching Experience
26 years; high school social studies
Office Sought
U.S. Congress, 3rd Congressional District, Kansas
Why He's Running
At one point, Niermann worked three jobs to pay the bills.
During the day, he taught American and world history to high school students. After school, he hauled furniture. Nights and weekends, he taught at a local community college.
"I don't think I saw my oldest son awake during the week in his first year," Niermann says. "Sunday was the only day that I wasn't working anywhere."
That experience resonates with the voters of Kansas' 3rd congressional district. "People often say it's so refreshing to have someone run for office who knows what it's like for working families, people who are working as hard as they can, following the rules and still finding it really hard to make ends meet," says Niermann, who is hoping to be the Democratic candidate to unseat Republican Kevin Yoder.
Despite a keen interest in politics, Niermann has never before run for public office. "The timing was never quite right," he says. "But now we've got an incumbent who is vulnerable." The current political climate also inspired his run. "I've always told my students that our freedoms come at a price, and that price is participation. If we don't participate, we witness the slow erosion of our democracy," Niermann says.
More than 1000 of Niermann's former students have already volunteered to help with his campaign.
2. Christine Marsh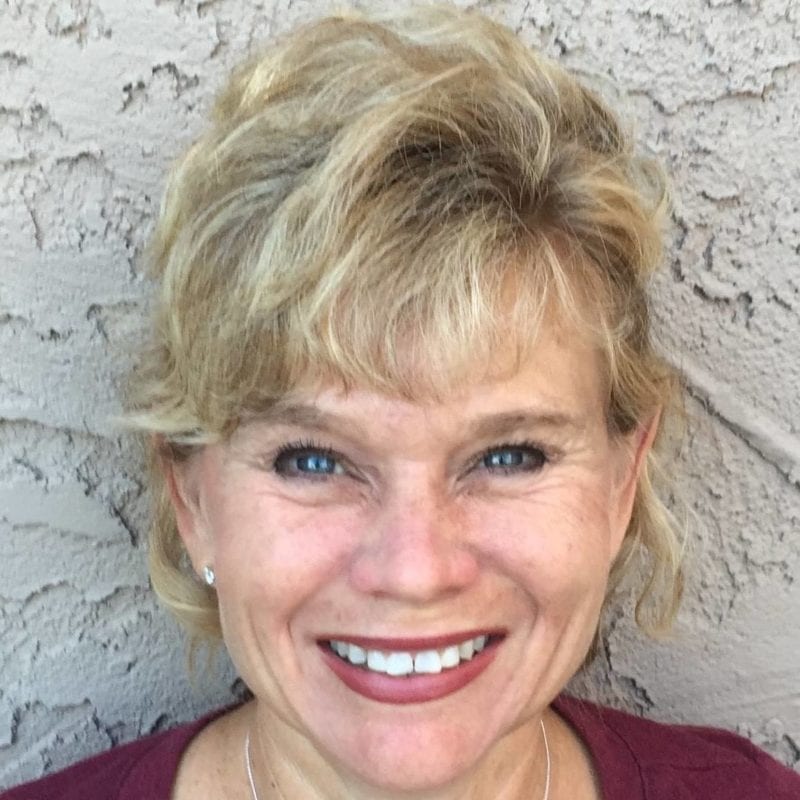 Teaching Experience
26 years; high school English
Office Sought
Arizona State Senator, 28th District
Why She's Running
Arizona's 2016 Teacher of the Year wants to be a voice for educators and students.
"I've seen the impact systematic cuts to education have had on teachers and students," says Marsh, noting that Arizona currently ranks 49th in the nation for high school teacher pay and 50th for elementary teacher salaries. "We lose a lot of teachers because of that, including really good ones who leave the profession and go do something that's more lucrative, so they can sustain a family."
Marsh is running as a Democrat and hopes to unseat Republican incumbent Kate Brophy McGee. Republicans currently dominate the state Senate by two seats; Marsh hopes to change that equation. "I see an opportunity to flip the Senate, or at least create a tie," she says.
3. Jeff Erdmann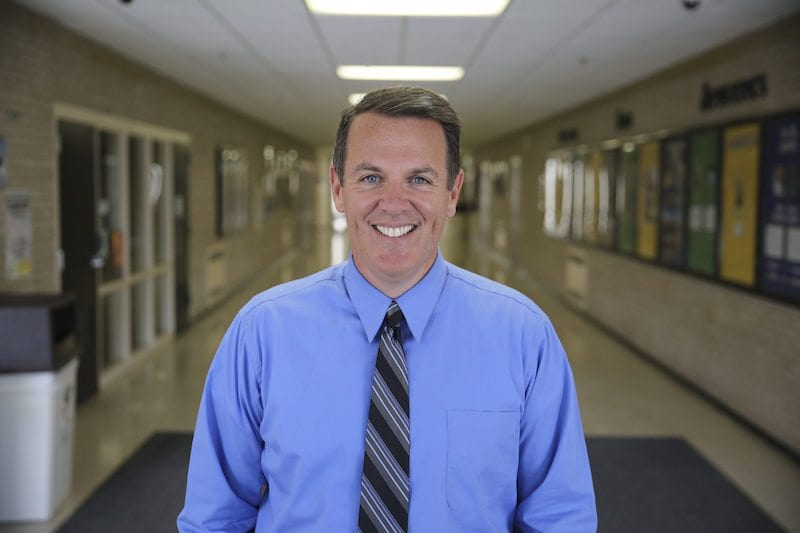 Teaching Experience
29 years; high school social studies
Office Sought
U.S. Congress, 2nd Congressional District, Minnesota
Why He's Running
For nearly three decades, Erdmann has coached football and taught American government and history to high school students. He's running for Congress because he's frustrated with what he sees as corruption in our political system.
"I'm not okay with the direction our country is going," Erdmann says. "If we don't have people with good values and morals participating in government, we end up with people who are purely looking out for their own benefit."
If elected, Erdmann vows to remain focused on the needs of his constituents. "As teachers, we go to school every day looking out for the interests of our constituents, our students," he says. "We hold town hall meetings three times a year; we call them parent-teacher conferences." The years he's spent honing his communication skills and working to balance the interests of his students, families, and school is perfect preparation for government service, Erdmann says.
During classroom debates, Erdmann often takes up the less popular viewpoint—a practice that has taught him to see issues from all perspectives. "I think that helps dramatically when I have conversations with people that tend to vote Republican," says Erdmann, who is running as a Democrat. "I can understand what they're thinking."
4. Jeanie Smith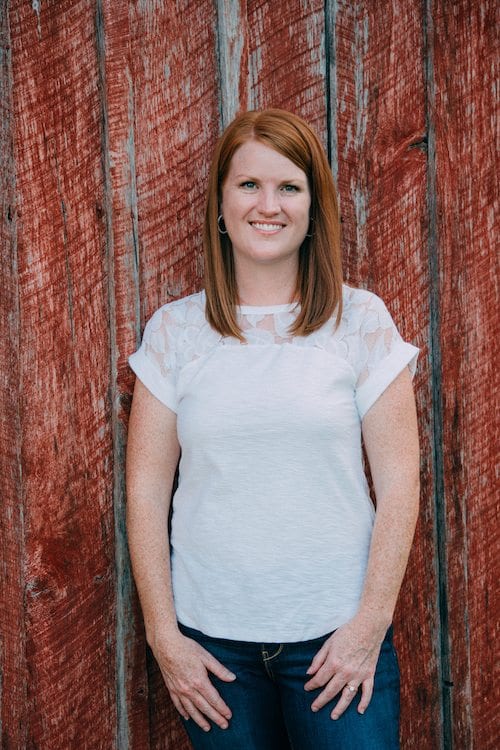 Teaching Experience
5 years; seventh grade social studies
Office Sought
Kentucky State Senator, 32nd District
Why She's Running
"Teachers see the realities of our communities. We put food in backpacks to send home on weekends. I have students with parents in jail, students with parents working two jobs. And I realized we can do better," says Smith, a teacher at Drakes Creek Middle School in Bowling Green. "We need lawmakers who understand the middle class and those striving for middle class. Who better to do that than a teacher?"
Though she's not held office before, Smith has long been engaged politically. "I've written letters to my legislators, and I've lobbied them on various issues," says Smith, who is seeking the Democratic nomination for Kentucky's 32nd district.
As a teacher, Smith learned the value of storytelling and authentic engagement, and she believes those skills will translate well in the political arena.
"One of my greatest jobs over the next year is to listen to the people in my community," Smith says. "I want to know what their hopes are and what they think we could do better right here in Warren County. And I want them to feel that their voice is heard."
If elected, Smith vows to "listen to people with varying opinions, with expertise in relevant fields." All too often, she says, legislators skip that step—and pass education laws, for instance, that fail to address on-the-ground realities.
"If you haven't been in a classroom, you don't understand the challenges," Smith says. "We have to listen to experts."
5. Victor Swanson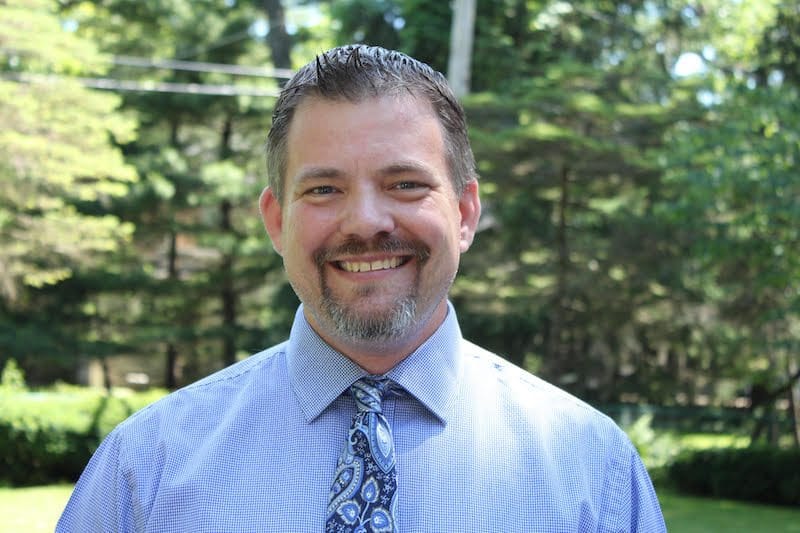 Teaching Experience
18 years; high school social studies
Office Sought
U.S. Congress, 14th Congressional District, Illinois
Why He's Running
When Swanson first expressed an interest in running for Congress, he was told it would be next-to-impossible to do because he has a full-time teaching job.
That, Swanson says, only fueled his desire to run for office. "If we don't have people in Congress who have real jobs and aren't independently wealthy or have political connections, then we don't have real representation," says Swanson, who served in the U.S. Navy before embarking on a teaching career.
As a teacher, Swanson has led field trips to Washington, D.C., through Close Up, an organization that aims to inform, inspire, and empower young people to exercise the rights and accept the responsibilities of citizens in a democracy. That experience has given him insight into the inner workings of Washington—insights that will likely come in handy if he's elected. But it's his classroom experience that has really prepared him to serve, Swanson says.
"I believe my ability to listen to multiple different perspectives has helped me. You want a representative who can talk to people and work with them to come up with the best possible solution to a problem," he says.
Swanson is one of seven Democratic candidates who will face off in the March 2018 primary election. If elected to Congress, he wants to allocate more money to education. "We need to start spending our money on children and people instead of corporations and the military," he says. "The more we invest in our children, the greater our return on investment."
 Do you know of other teachers running for office in 2018? Please share in the comments. We'd love to add to this list as election season gets closer.