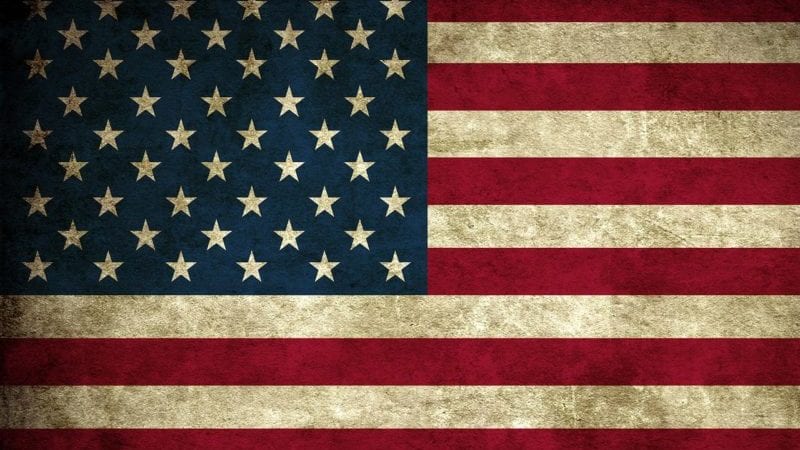 There's nothing like election season to help bring social studies up close and personal. From the founding of this country to the suffrage movement to the branches of government and civic duty, the curriculum connections abound, as does students' excitement for the political process. In the lead-up to the big event, here are books about elections for every grade level.
Best Books About Elections for Grades K–2

Written by Suzanne Slade, illustrated by Rebecca Bond
If your students are curious about where the president lives, introduce them to the history of the White House through this fascinating picture book that explains how George Washington was actively involved in the construction of the president's D.C. home.
Activity to try: Take an interactive tour of the White House at whitehouse.gov.

Written by Ann Malaspina, illustrated by Steve James
Your students may not know that not every citizen in the United States has always held the right to vote, but this look at Susan B. Anthony's illegal trip to the ballot box will introduce children to the suffrage movement and the history of voting equality.
Activity to try: Have students make posters encouraging the adults in your community to vote in November. Take pictures of the signs to create an online slideshow, too.
By Eileen Christelow
Parties, voter registration, campaigns, rallies, debates, Election Day, even a recount . . . all are clearly presented in a graphic format as the story of a local election unfolds, with hilarious commentary by the candidates' pets.
Activity to try: Have your students hold a vote for something like your next class pet, the seating arrangement, or next year's classroom theme. Ask kids on each side of the debate to make signs and hold mock rallies talking about their stance.
Best Books About Elections for Grades 3-5
Written by Jonah Winter, Illustrated by Shane W. Evans
As Lillian, a one-hundred-year-old African American woman, makes a "long haul up a steep hill" to her polling place, she sees more than trees and sky—she sees her family's history. She sees the passage of the Fifteenth Amendment and her great-grandfather voting for the first time.
Activity to try: Ask your students to go home and ask their parents or grandparents about the first time they voted, record what they find out and report back to the class.

Written and illustrated by Michael Townsend
Chock-a-block with fun facts and trivia, this tongue-in-cheek, comic book-style guide to presidential history is the kind of addition to your classroom library that will have three or four students crowded around it during silent reading time. A must-have!
Activity to try: Invite students to learn more "secrets" about the presidents with this interactive tool from PBS.

Written by Beverly Gherman, illustrated by Julie Downing
Most moms would like to say that they played a part in their children's success. Well this look at "first mothers" past and present explores the roles presidential moms have taken from George Washington to Barack Obama, giving students another peek into the lives of the presidents.
Activity to try: If your students were president, what would "First Mothers" say about their own moms? Have children write additional entries in the style of the book.
Best Books About Elections for Grades 6-8

Written by Carolyn Jackson
We like this introduction to the political process for its simple explanation of complex topics such as the electoral college and voter's rights. In addition to helping your students understand this year's campaigns, it may inspire them to become involved in politics themselves.
Activity to try: Challenge students to stage a mock election between the real candidates or a pair of fun stand-ins (such as Coke and Pepsi or Harry Potter and Percy Jackson).
This graphic guide to our nation's capital has the feel of an insider's tour, with features on the city's music scene and Prohibition tangles in addition to its rich political life. Cool enough for middle schoolers, this appealing overview will be a win with teachers, too.
Activity to try: Invite students to make custom maps on Google that show key historical sites around Washington, DC.
By Rebecca Behrens
Living in the White House is like being permanently grounded. Only with better security. First daughter Audrey is ready to give up and spend the next four years totally friendless―until she discovers Alice Roosevelt's hidden diary.
Activity to try: Assign students U.S. presidents and ask them to do research on their children — what paths did they take? Did they end up working in politics as well? Include a mix of current and more historic first families.
Best Books About Elections for Grades 9–12
By Ari Berman
Countless books have been written about the civil rights movement, but far less attention has been paid to what happened after the dramatic passage of the Voting Rights Act in 1965 and the turbulent forces it unleashed. In this groundbreaking narrative history, Ari Berman charts both the transformation of American democracy under the VRA and the counterrevolution that has sought to limit it from the moment the act was signed into law.
Activity to try: Have your students research the ways in which people are kept from voting today. You may want to include guidance on looking for bias in the news.

Written by Jim Lehrer
Students will gain a better understanding of the ins and outs of politics and speechmaking through this compelling account, which describes what it's like to be front and center as moderator at the presidential debates.
Activity to try: Watch clips of some of the debates Lehrer describes on YouTube.
Written by David Mizner
Hartsburg, Ohio, is a vintage rust-belt town on the wane; the factories and foundries are closed. And as the local cineplex gives way to yet another fundamentalist church, an ideological turf war has begun. Oppressed by a dominant culture hostile to her values, born-again Christian mom Bevy Baer decides to run for a spot on the school board. Her plucky door-to-door campaign finds trouble when it runs into Wallace Cormier.
Activity to try: Have your students interview members of your local school board about how they were elected.