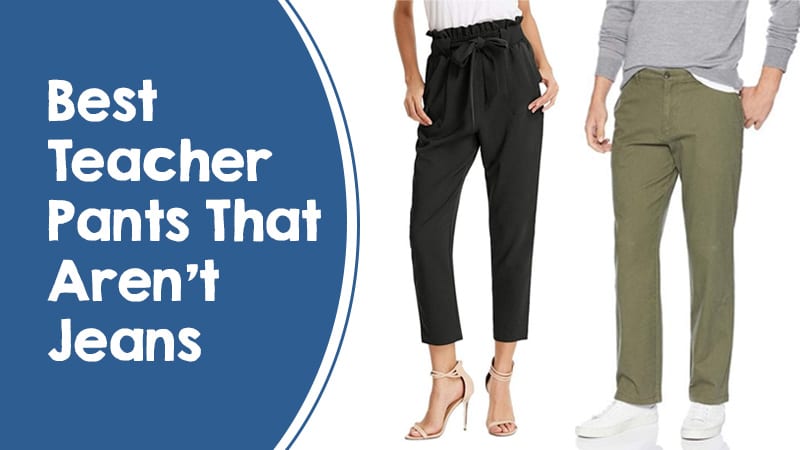 If your school lets you wear jeans every day, consider yourself one of the lucky ones. If not, we've scoured the web to bring you the ultimate list of cute and trendy teacher pants and trousers that look professional AND are comfortable to wear all day long.
You need to be able to function in your clothes, but you also want to look put-together and professional. Bonus if you can extend the same outfit to date night or happy hour at the end of the day! Here are the top 20 styles (including a few teacher pants options for men) that we recommend for comfort, function, and style.
This article contains Amazon Affiliate links. When you buy using these links, we earn a tiny commission at no extra cost to you. Thanks for reading and supporting WeAreTeachers!

Who doesn't love a classic high-waist and straight silhouette? These trousers feature an elastic waistband for comfort, and they are super on-trend for spring, which makes them perfect for that after-work happy hour. They also have pockets, which will certainly come in handy throughout the school day. Bonus: they come in over 25 colors so feel free to get creative!


We know what you're thinking, "I can't wear leggings to school." But, the thick ponte knit construction of these leggings makes them a totally acceptable option for the classroom. The ponte knit holds its shape for the all-day comfort of leggings with the look of dress pants. Plus, they have a variety of inseam options.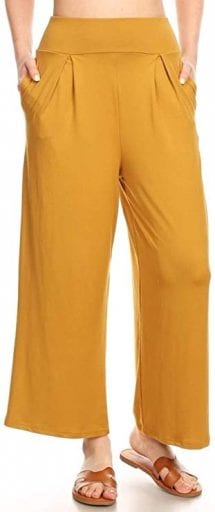 Want to try the wide-leg trend that's been popping up everywhere this year? These are a perfect budget-friendly option. Plus, the lightweight construction makes them easy to wear all day, and the loose fit makes for easier movement. Reviewers rave about the super-soft fabric and say it feels like wearing your most comfortable leggings.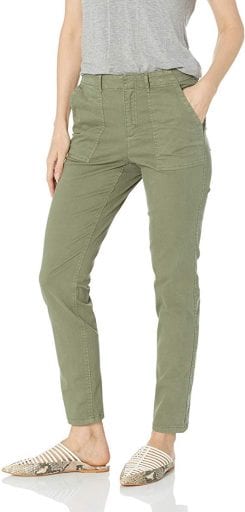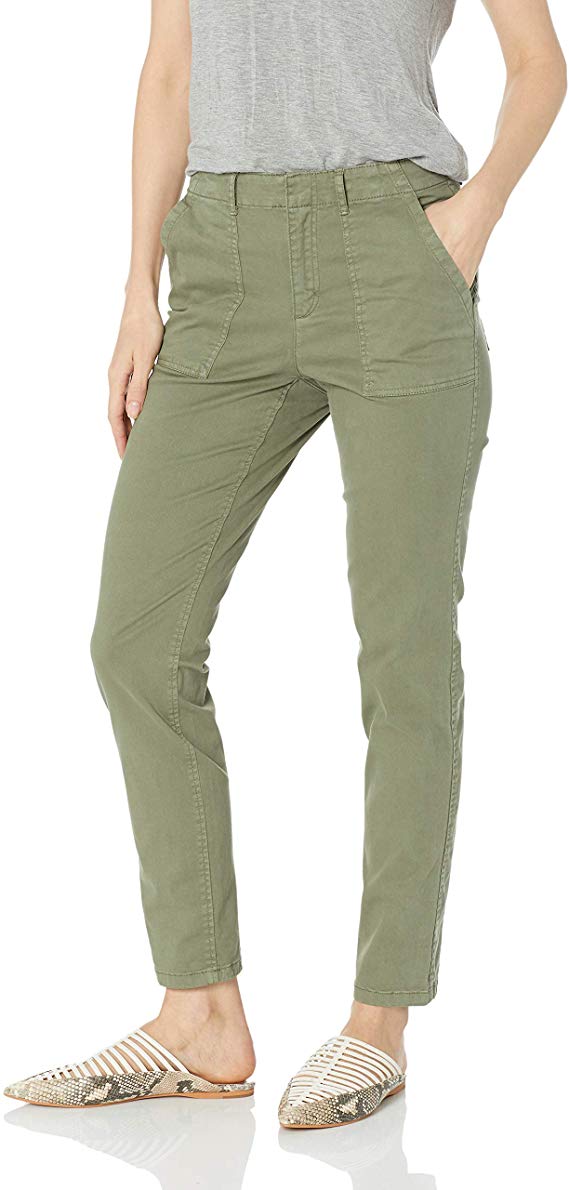 These chino pants can be dressed up for the workweek with a loose-fitting printed blouse, or they can be dressed down for weekend wear with a t-shirt and sneaks. The best parts about these pants are the added stretch for comfort and movement and the deep pockets for storing tissues, loose crayons, and anything else that might be thrown your way.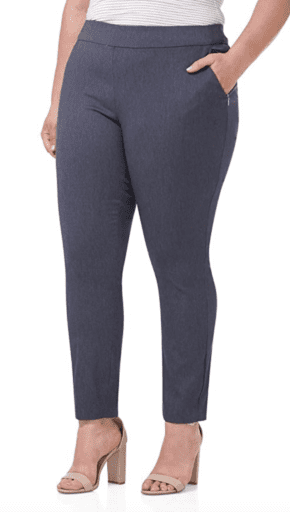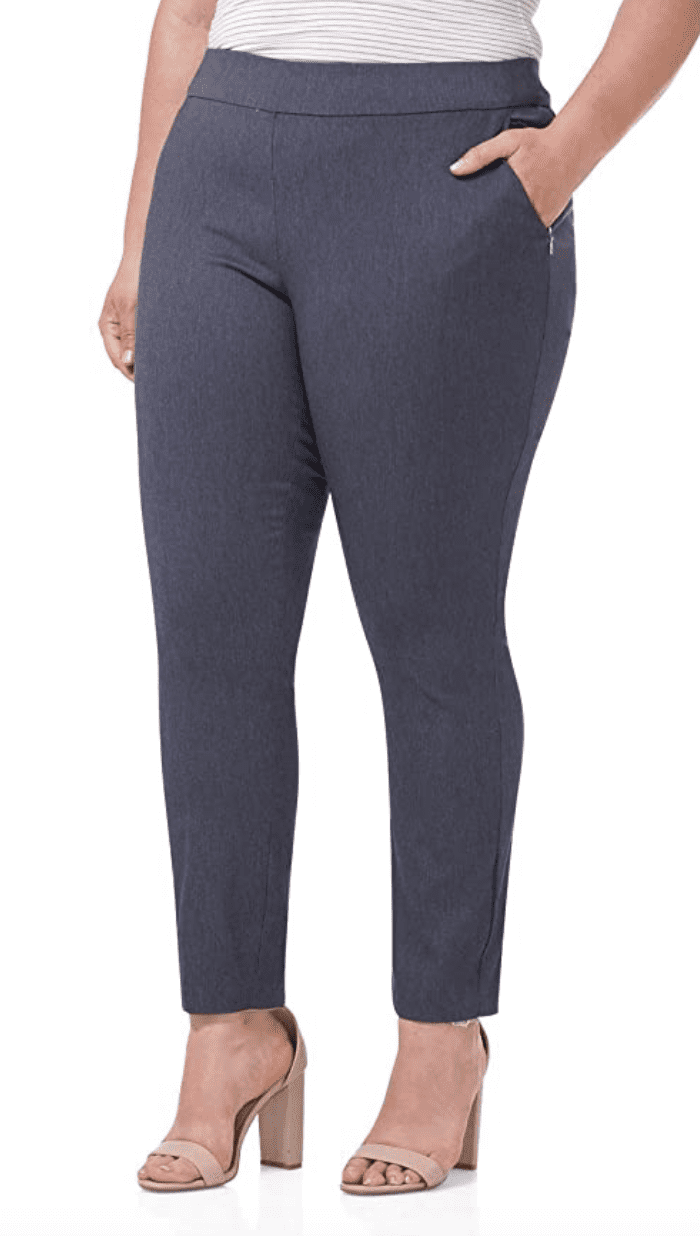 Designed for all-day comfort, these pull-on pants feature an elasticized waistband and a soft tummy control panel at front. The skinny-leg silhouette and variety of color options make them a versatile option that can be dressed up with a tucked-in blouse or dressed down with an oversized tee or sweater. Available from sizes 0 to 24.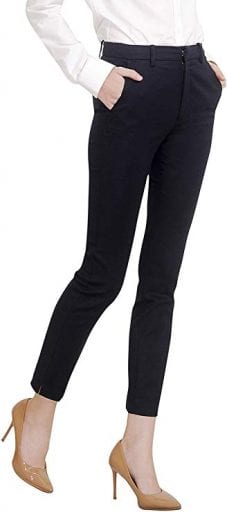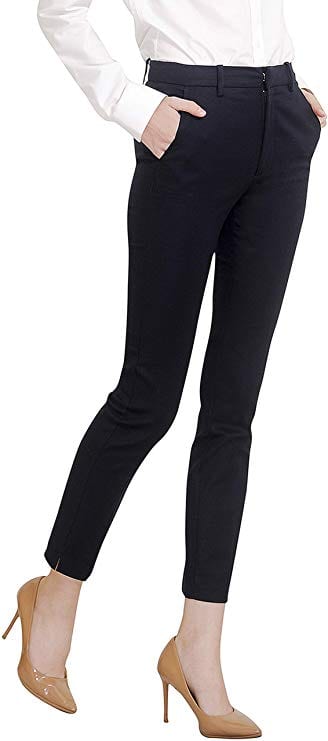 For those days when you have an observation or a meeting with the principal, these ankle-length trousers exude professionalism without sacrificing comfort. The high rise also keeps them from slipping down when bending or crouching. Note: due to the slim fit of these pants, it's recommended to order one size up from your usual.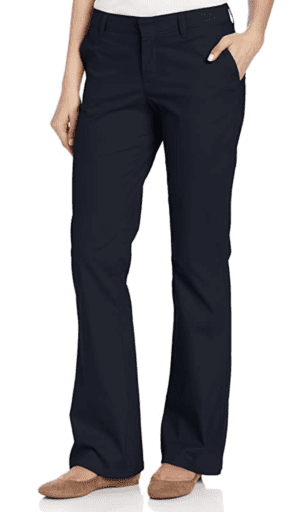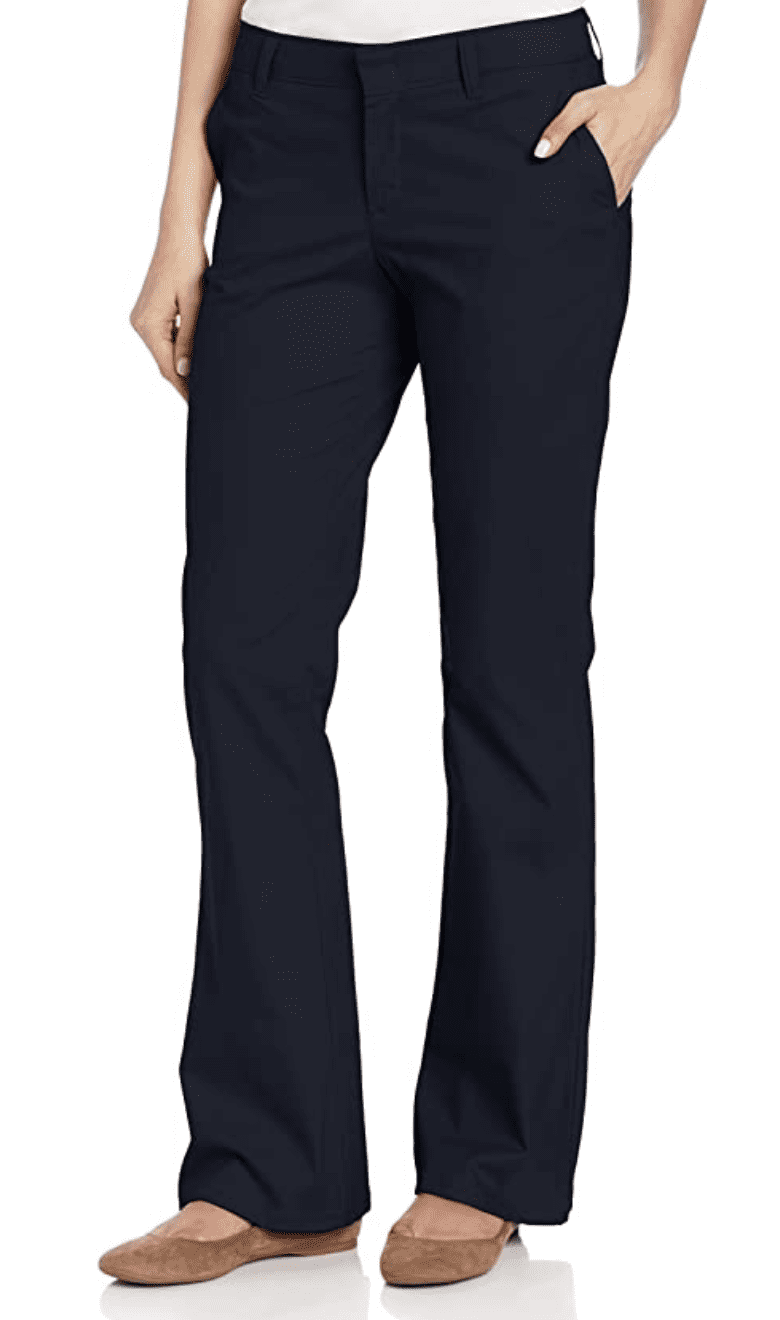 Dickies is known for creating workwear apparel that is durable and allows movement. Don't worry. These aren't your Dickies work pants of the past. These bootcut pants are flattering on almost all body types, and won't gape at the back when you crouch down to help a student. Available in an assortment of classic colors, these will quickly become a wardrobe staple.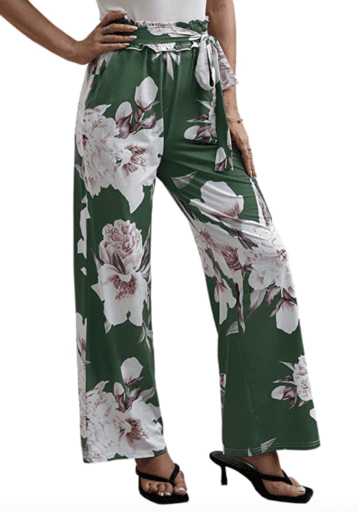 If you like the comfort and construction of a skirt, but prefer to wear pants in the classroom, these are the perfect option for you. Cute floral designs pair great with any basic shirt. All of your teacher friends will be asking where they can get a pair!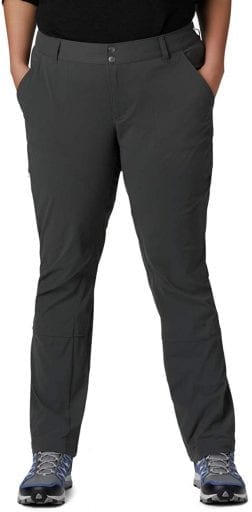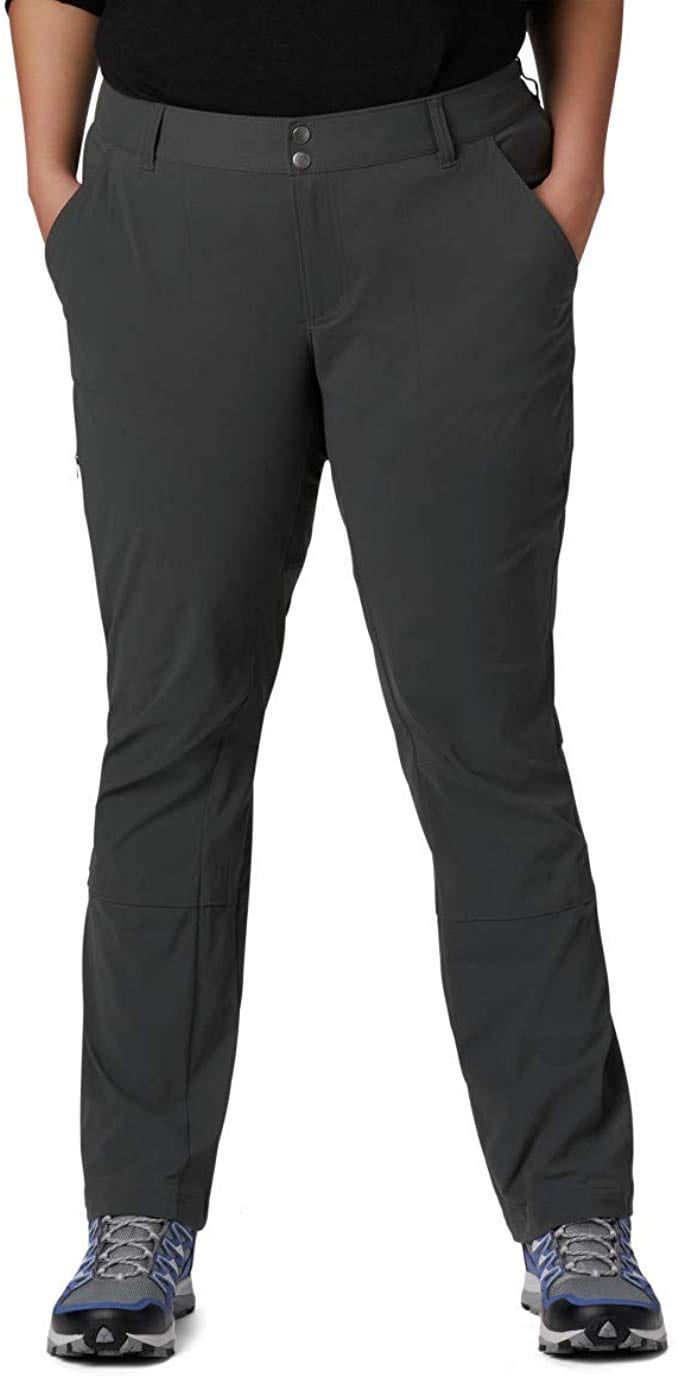 If you're dealing with little ones, having clothing that is both stain-resistant and waterproof is key. That's why hiking pants make a great option. These Columbia pants are not only water and stain repellent, but they feature UPF 50 protection, making them the perfect option for field trips.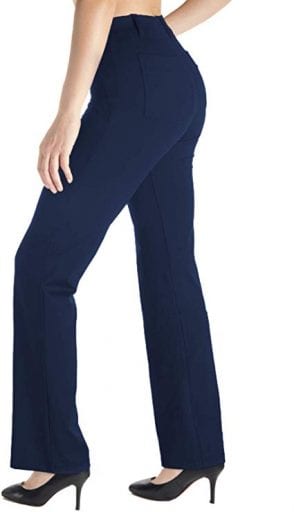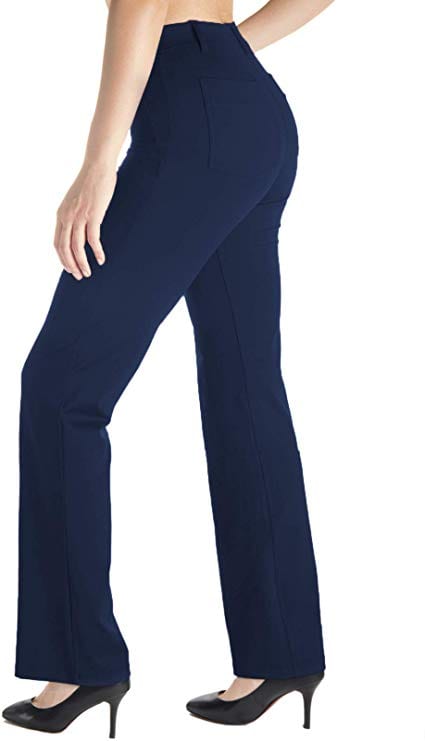 Yoga dress pants have been going viral for quite some time, and for good reason. They feel, stretch, and breathe just like yoga pants, but they have a polished bootcut silhouette. Wear with a classic button-down top to give them an even more professional feel.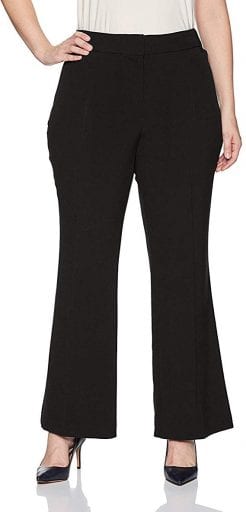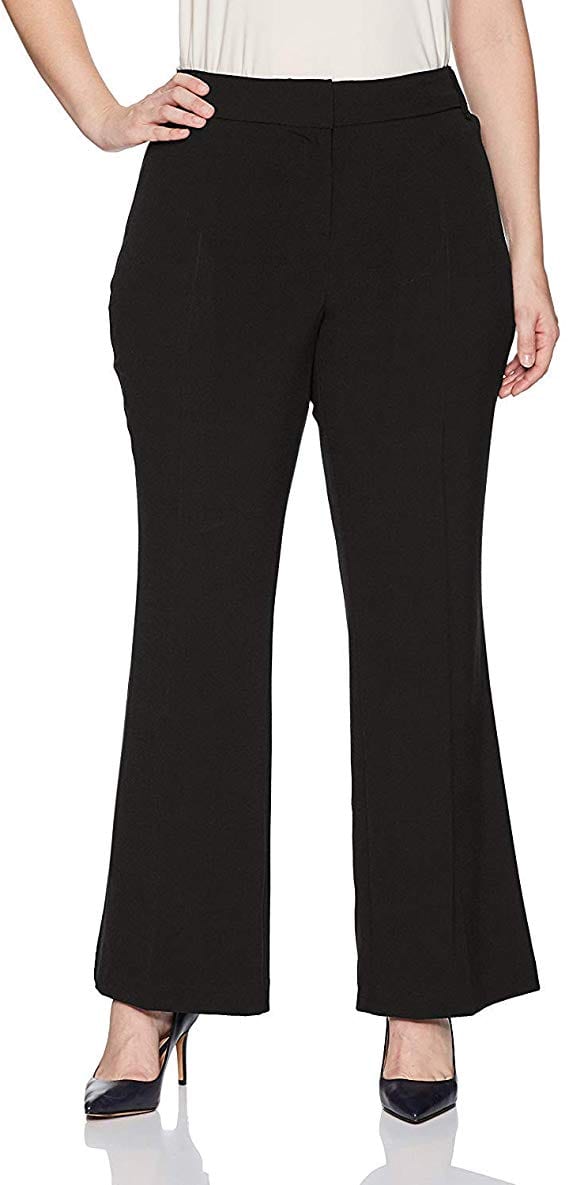 These are more similar to a classic dress pant than the other teacher pants options on this list, but they are much more comfortable. The spandex-infused fabric makes them more flexible and less rigid than traditional dress pants, and the wide waistband creates a flattering line.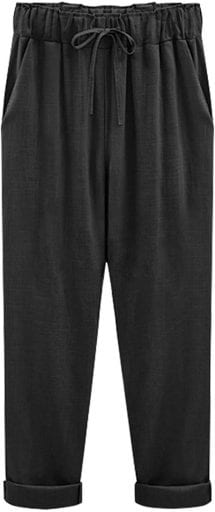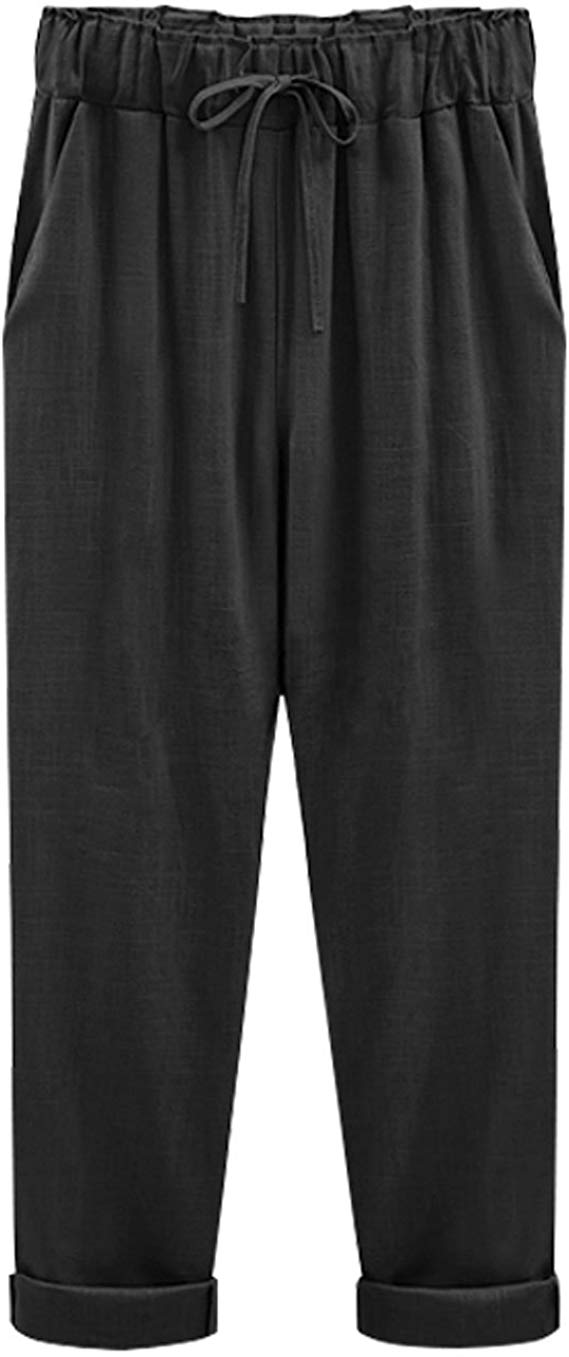 Drawstring pants make those two-second bathroom breaks easier. Plus, these offer a completely put-together look without sacrificing comfort. Who needs jeans when these are just as comfortable? Plus, they look great with flats.


For pants even more comfortable than jeans, consider jeggings. The Glen Plaid print option creates such a professional look that no one will ever know you're wearing jeggings! The comfort of leggings mixed with the professional plaid print makes them a perfect option for the classroom

While these are the priciest pair on the list, the quality of these pull-on pants is well worth the cost. Reviews point to the smooth, great quality material that makes them worthy of deeming them your new go-to wardrobe staple. A simple seam down the front gives these a professional and polished look, but they have the comfort of a knit legging.

Flex motion fabric will get you ready for a long day of teaching, and reviews say they are stretchy and ease to move in. Plus, they're available in petite and long lengths up to size 30, so you're sure to find a fit for you. Chose from a range of neutral tones to fit your wardrobe.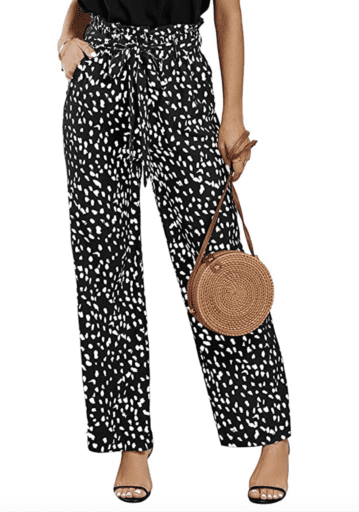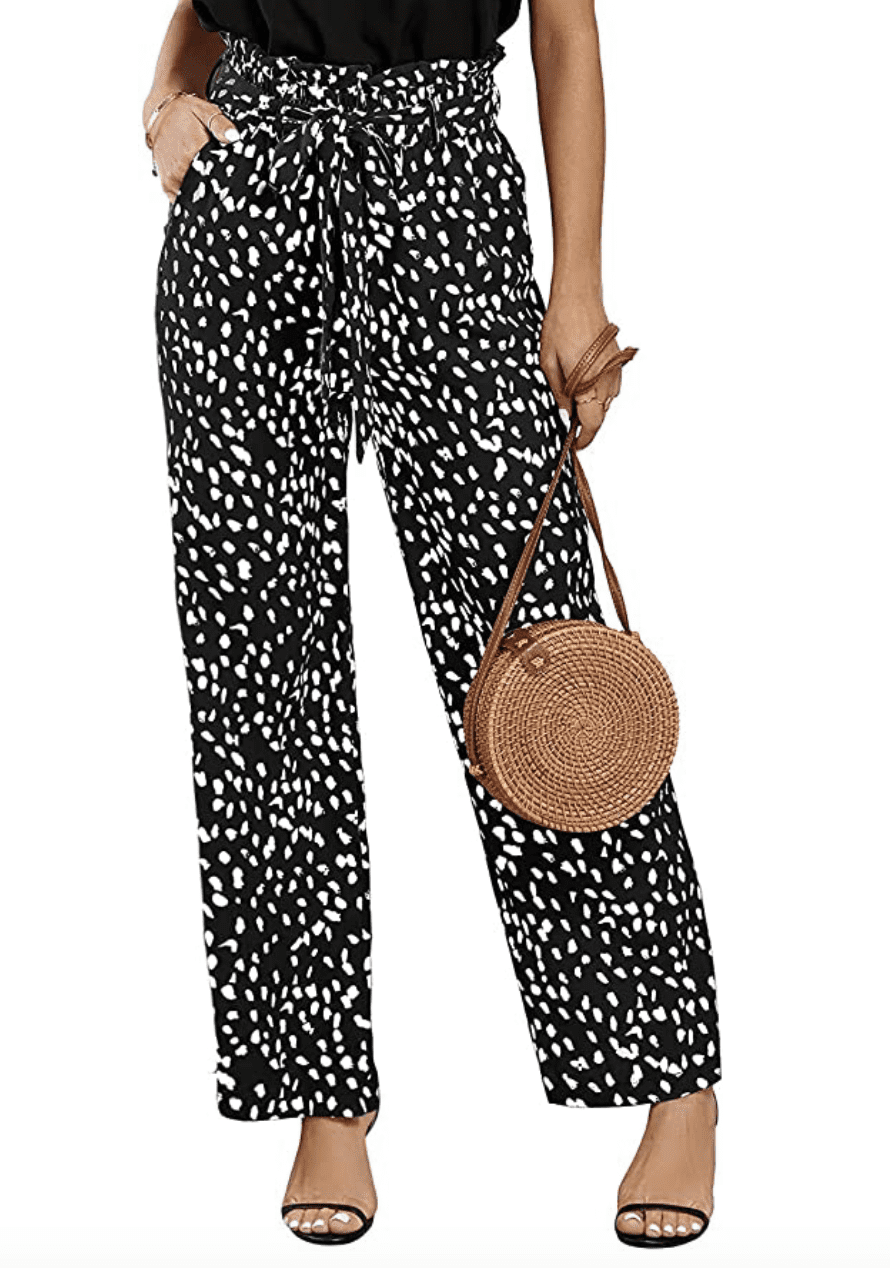 Add a fun printed pant to your closet! Chose from this black and white pattern, leopard, ferns, or many solid colors. The flowy, wide-leg will keep you comfortable all day without sacrificing style.

These are so breathable, made with 97% cotton. The adorable buttons and paper bag waist make these comfy pants hard to pass up. They're super versatile and can be dressed up with a patterned shirt or fun jewelry.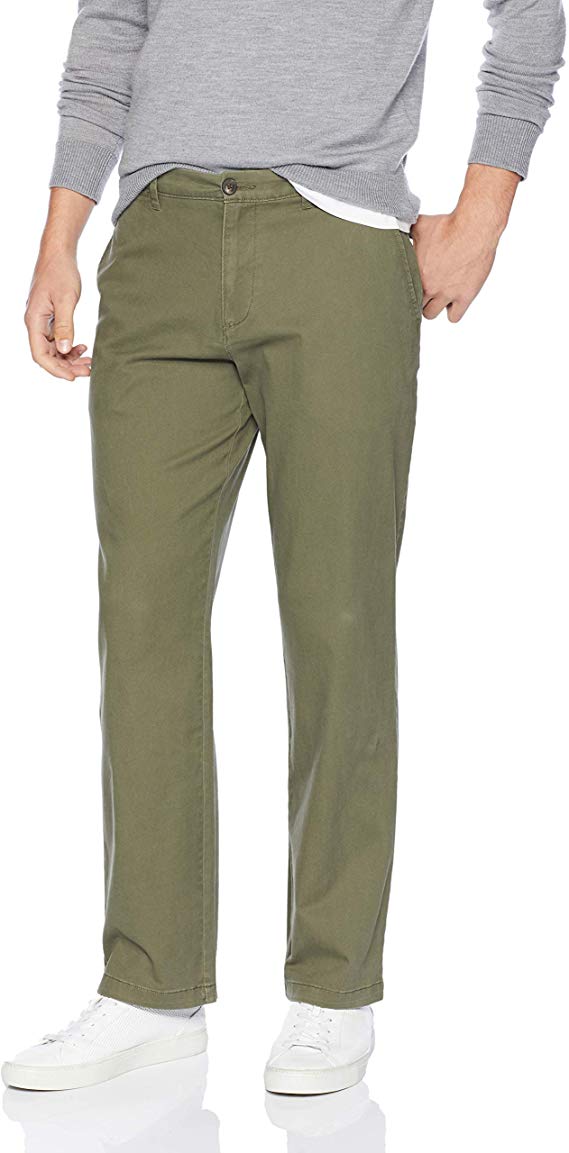 For the guys, these khaki pants are a perfect option for everyday wear. Similar to the chino pants for women earlier in the list, these relaxed-fit pants feature a fair amount of stretch for comfort and movement. You might even reach for these on the weekends!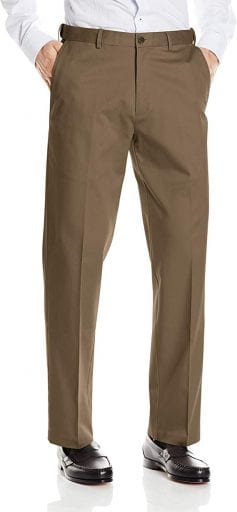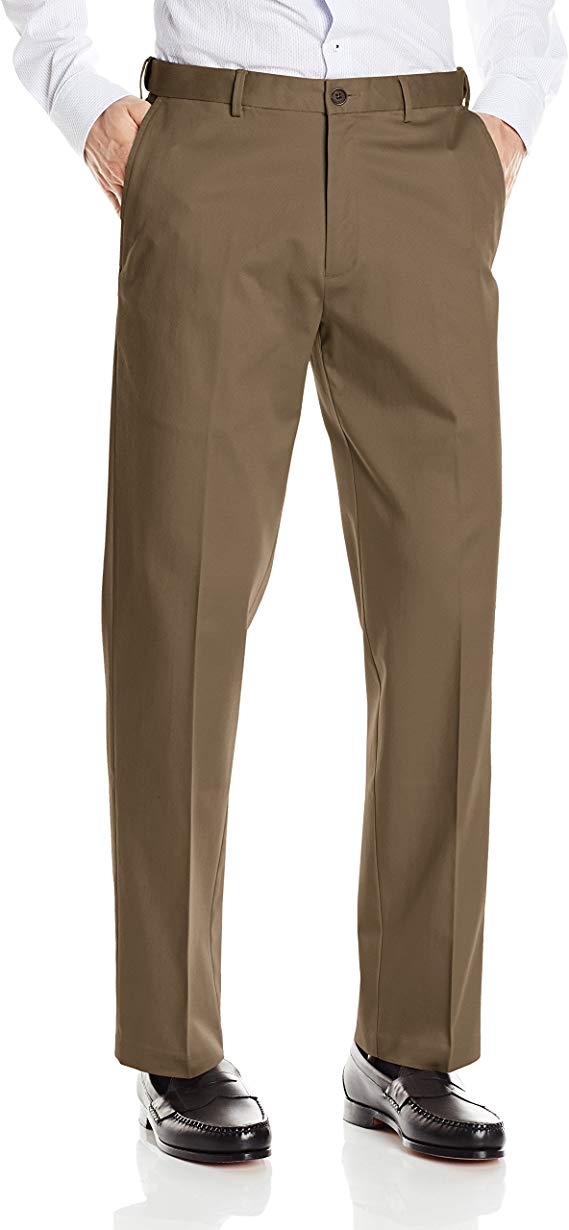 For those days when you need to be just a bit more dressed up than usual, these trousers are a perfect business-casual look. Featuring a no-iron stretch fabric, these pants are designed to be worn all day with comfort.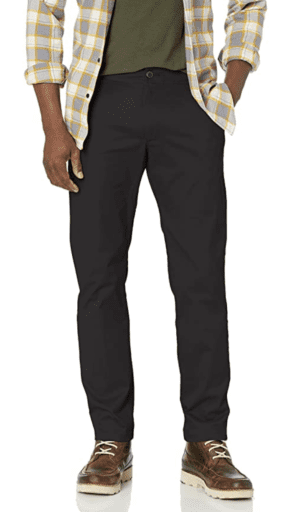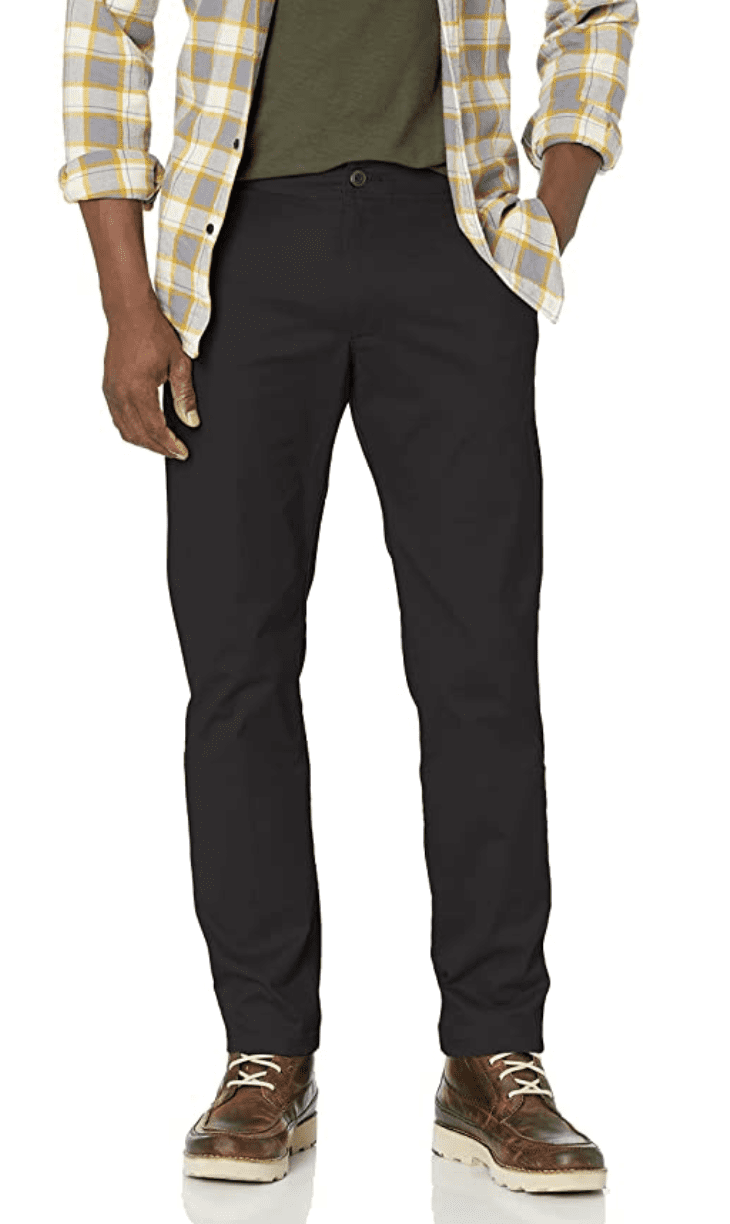 Slim fit pants provide a modern looks while remaining breathable with 97% cotton material. Chose from a range of neutral options to elevate your next outfit. Ratings say the stretch waist band is great and the slim fit is very flattering.
Do you have a favorite pair of teacher pants? Come and share in our WeAreTeachers HELPLINE group on Facebook.
Plus, check out teacher shoes that won't hurt your feet!