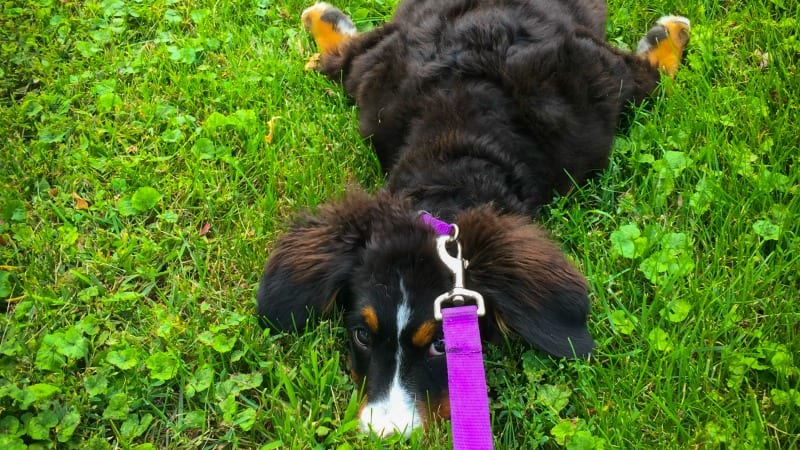 There's still plenty of summer-vacation time left, but many teachers might have first-day anxiety at the sight of school supplies appearing on store shelves. Or the seemingly endless stream of ads showing off back-to-school threads. It's all good, teachers! To get you in the right mindset and still enjoy some summer fun, we wanted to share these totally relatable summer teacher memes.
1. When you can sleep in …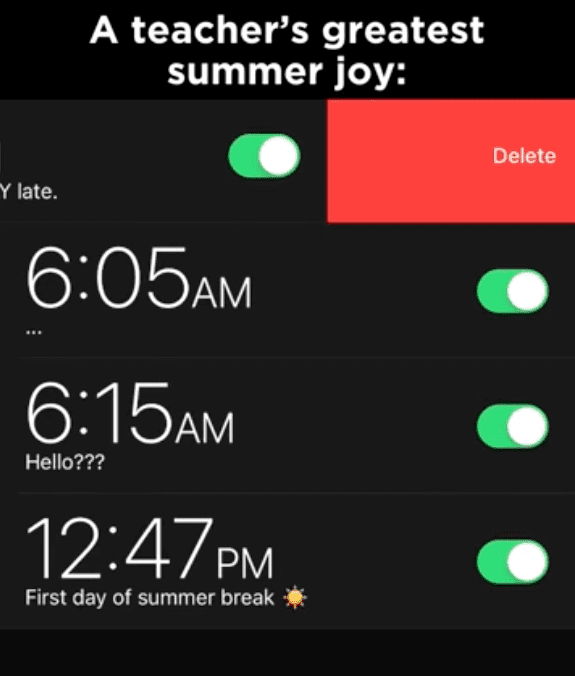 2. When it's finally time to coast …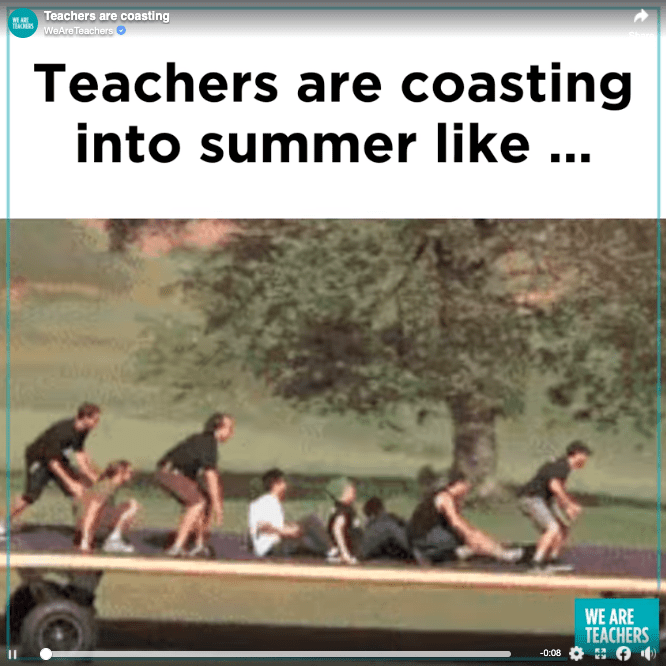 3. But you're that teacher who is teaching summer school …

4. When you CONQUER summer …

5. When you love summer but miss your kids …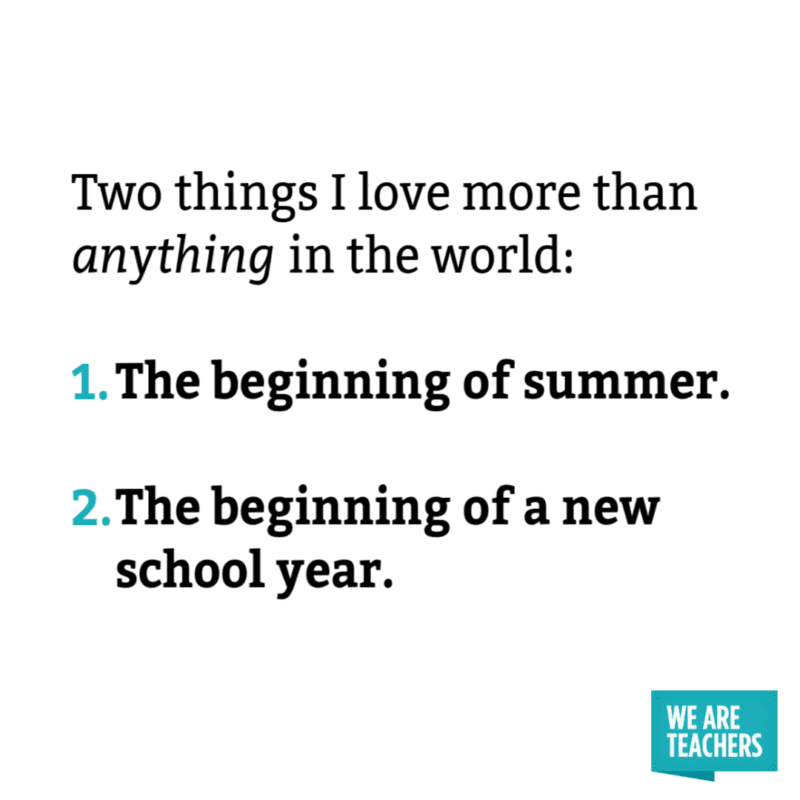 6. When relaxing is tough to do …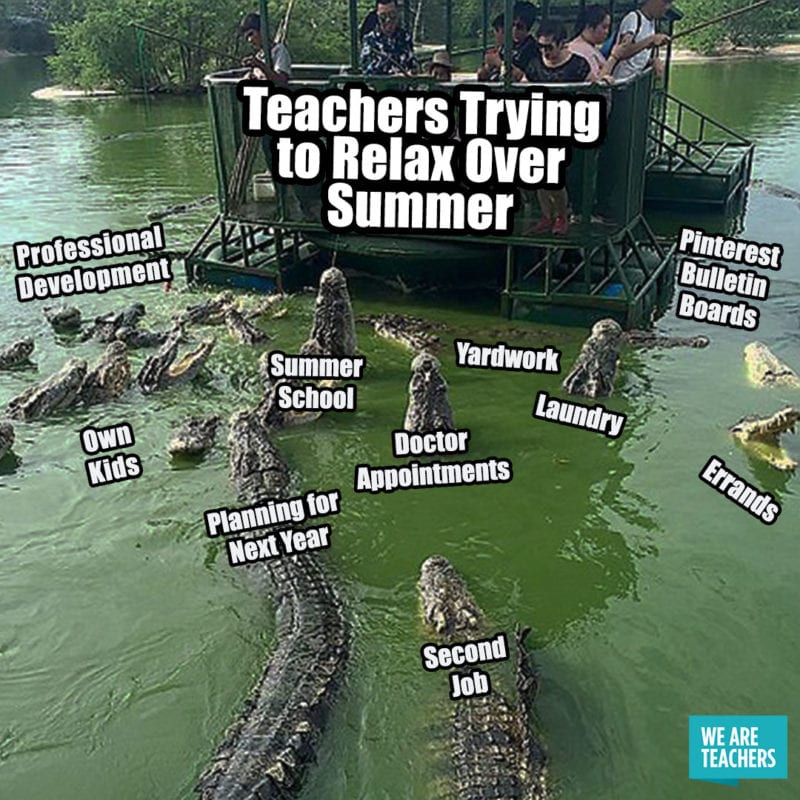 7. And you forget just how exhausted you are …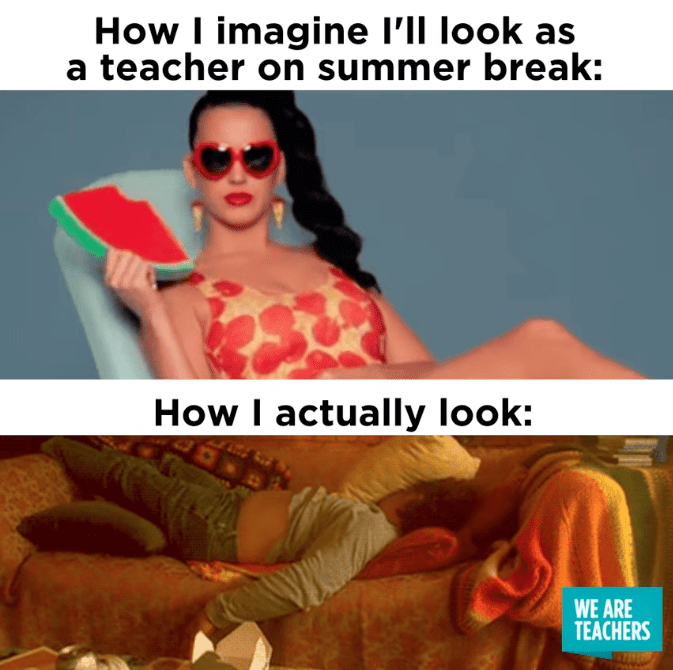 8. When this truth is told …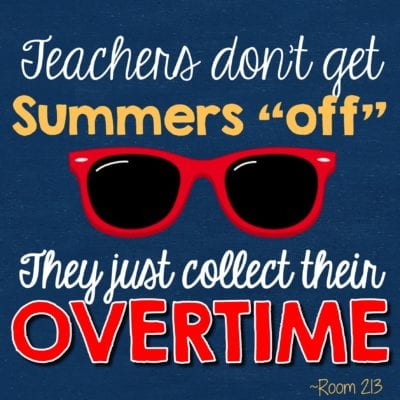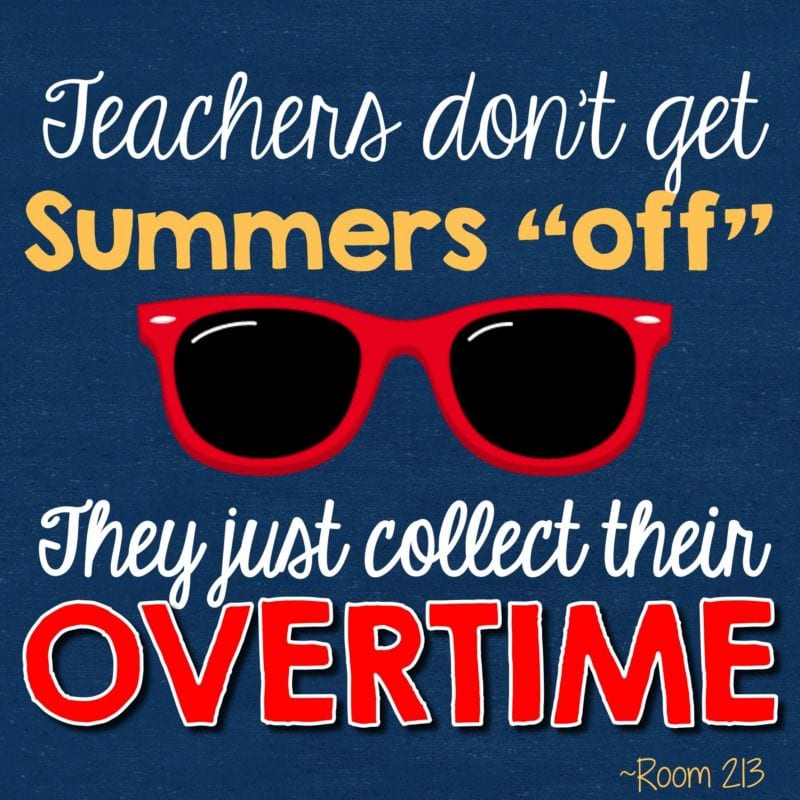 9. When it's more of a nightmare than a dream …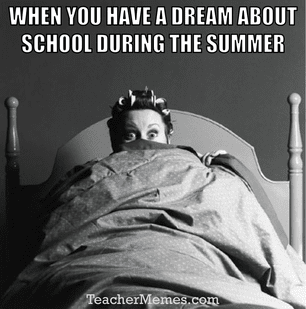 10. When your shorts and flip flops are perfectly acceptable …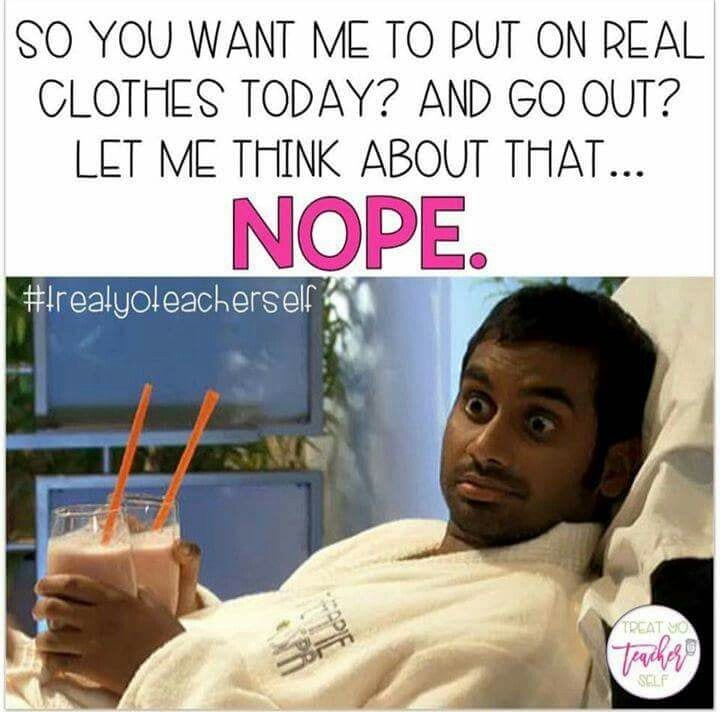 11. When you get just a little bit (or a lot) of satisfaction from this …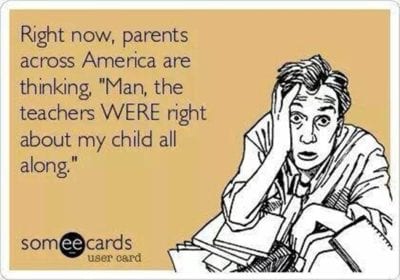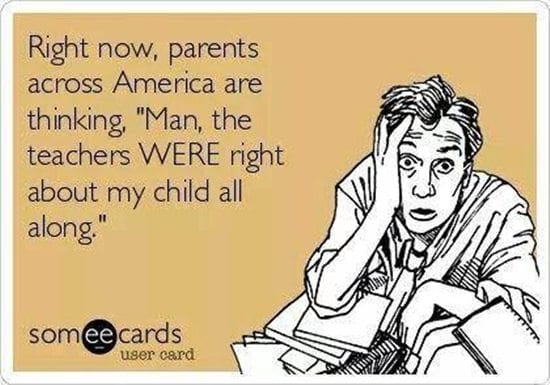 12. When you can enjoy your mornings …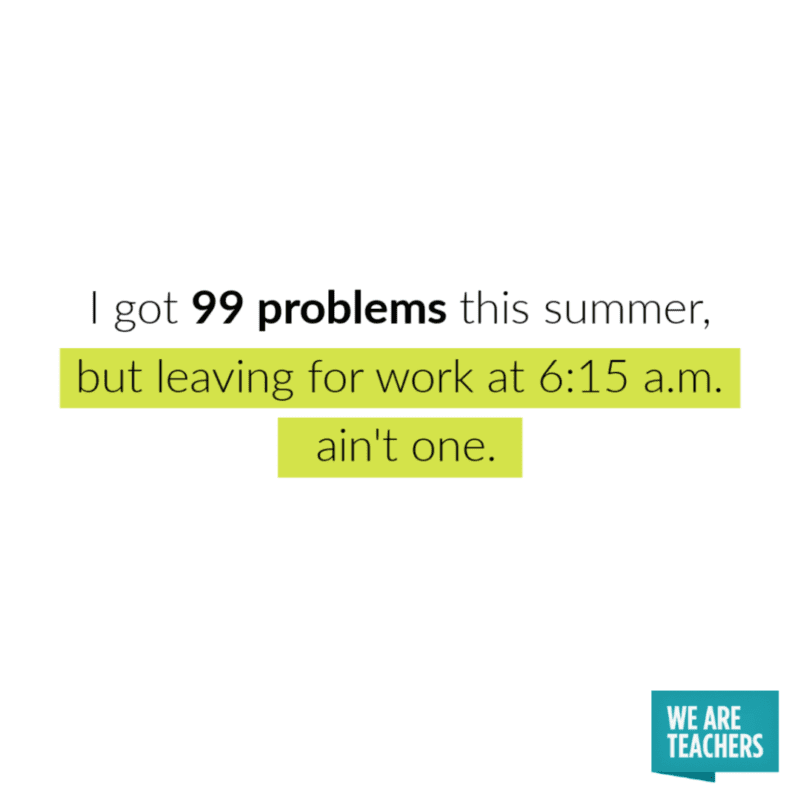 13. When you want to stop but can't …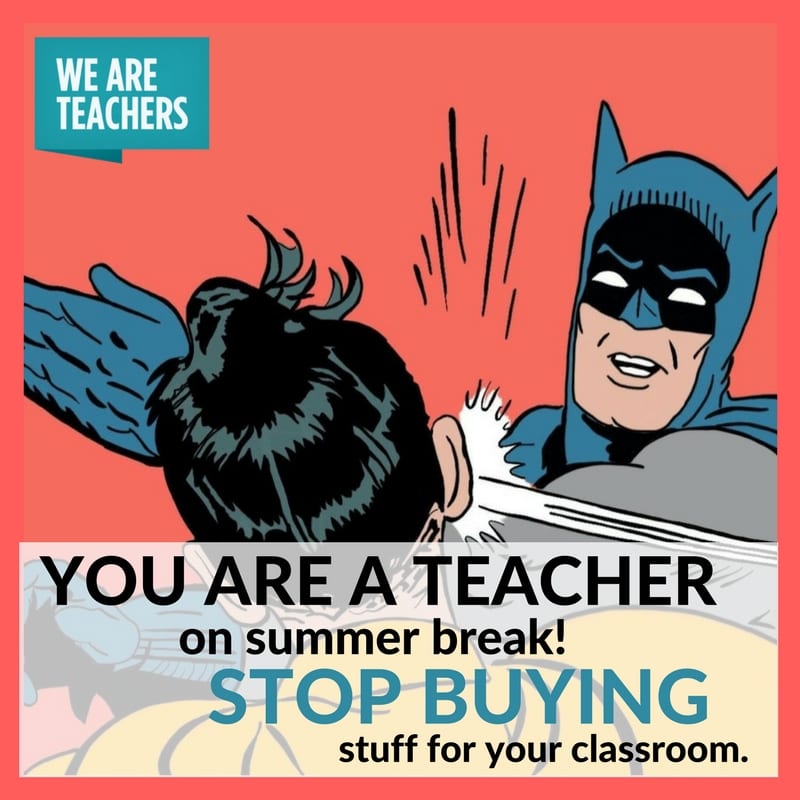 14. When THOSE kind of people just annoy you …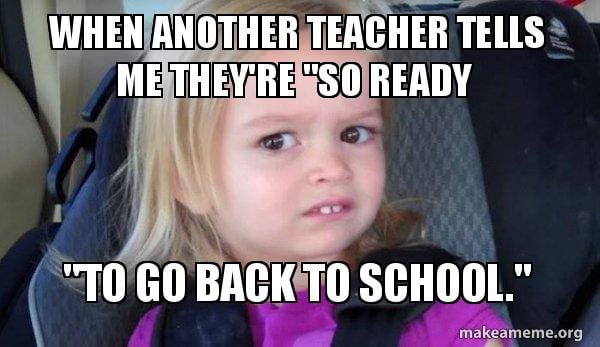 15. When you make the most of every day …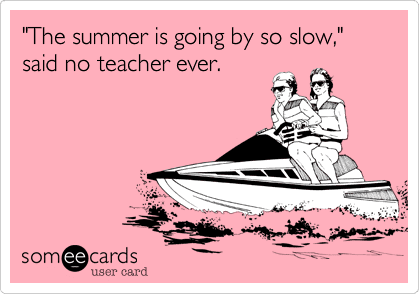 16. When you have to dig deep …
17. When there's this uncomfortable reality to contemplate …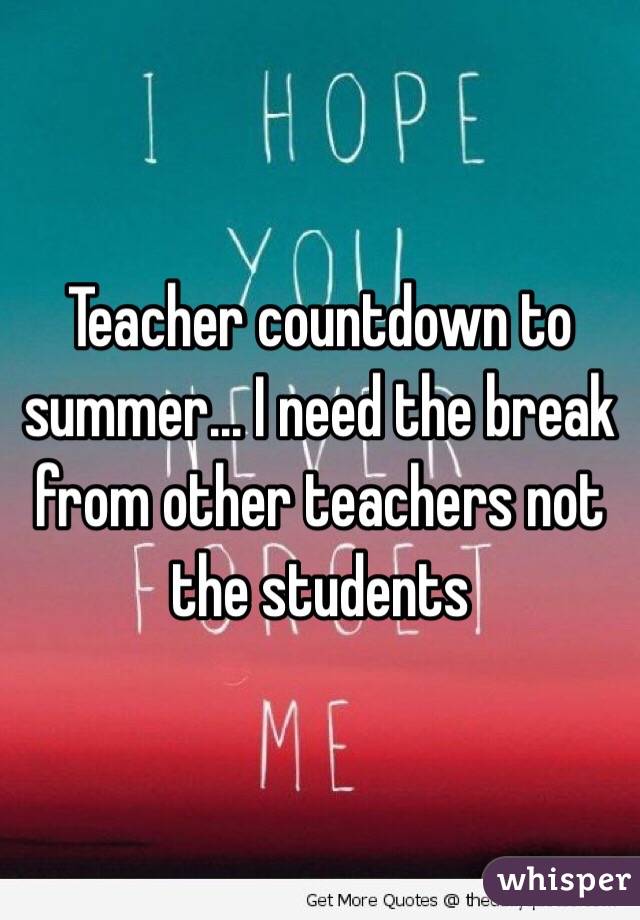 18. When you're just so obvious …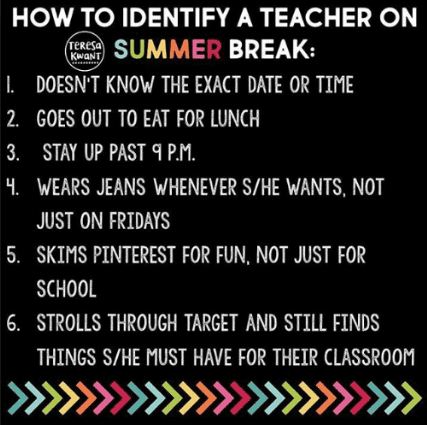 19. When the retail world romanticizes BTS …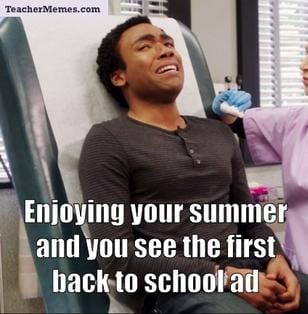 20. When you realize you need all these things in July and August too …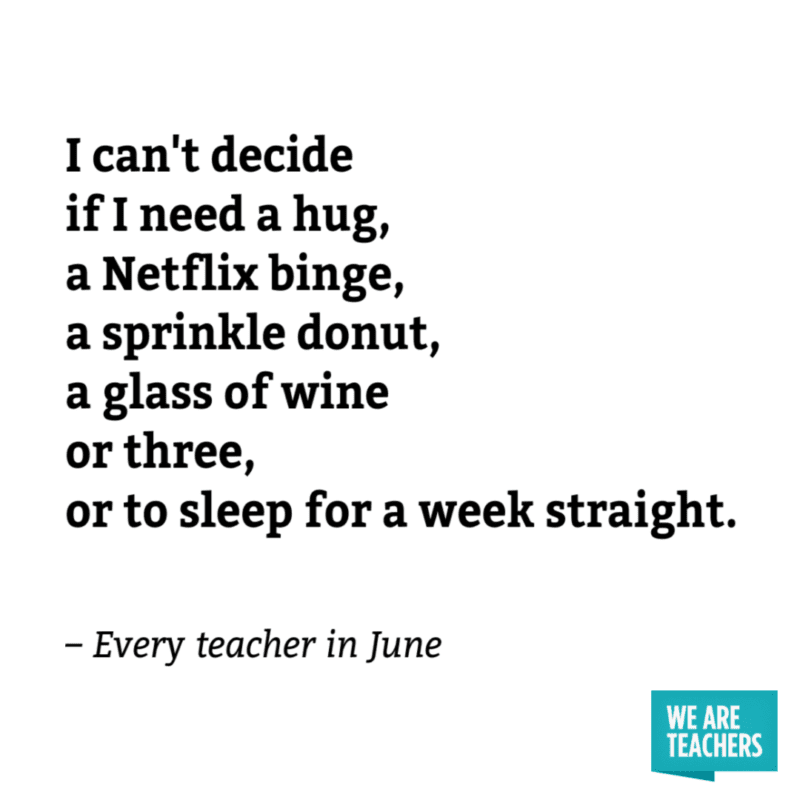 21. When the end is near …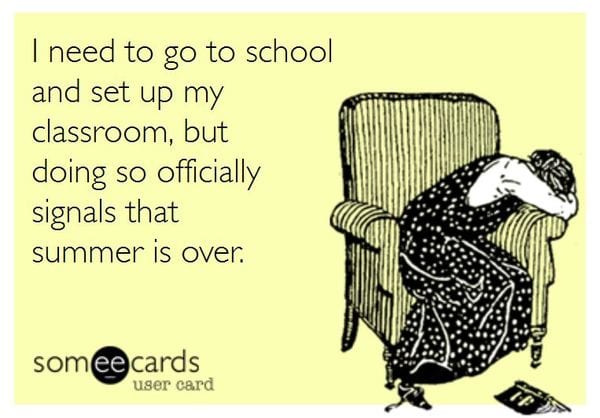 22. And you're not really sure what you've accomplished this summer …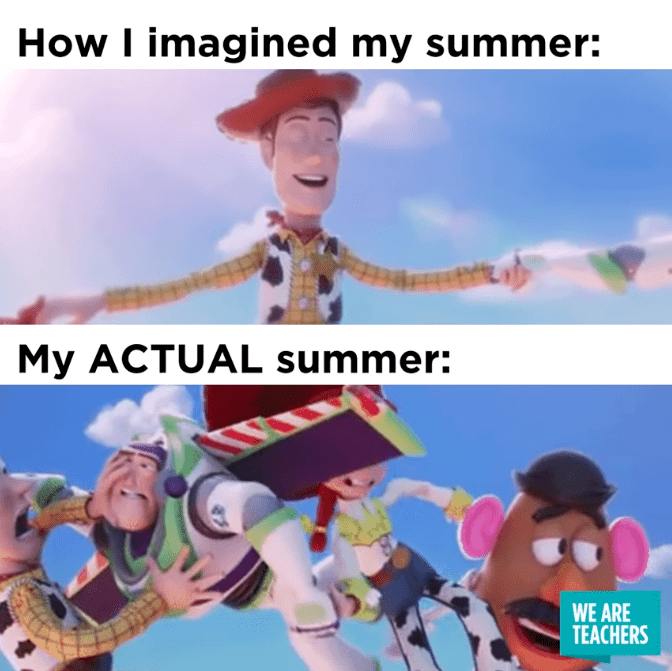 23. When this is oh so sad, but also oh so true …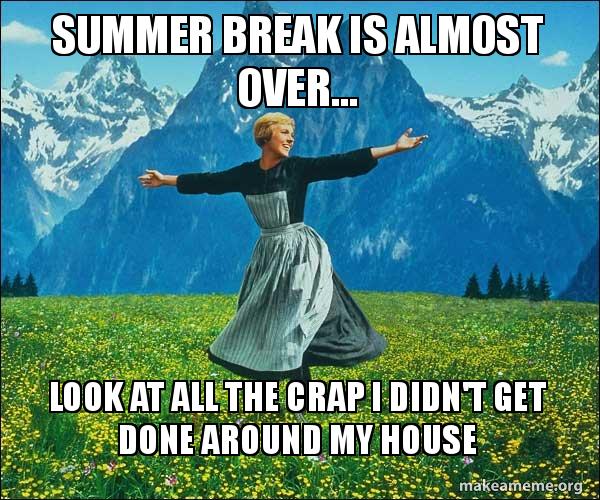 24. When you're just not ready at all …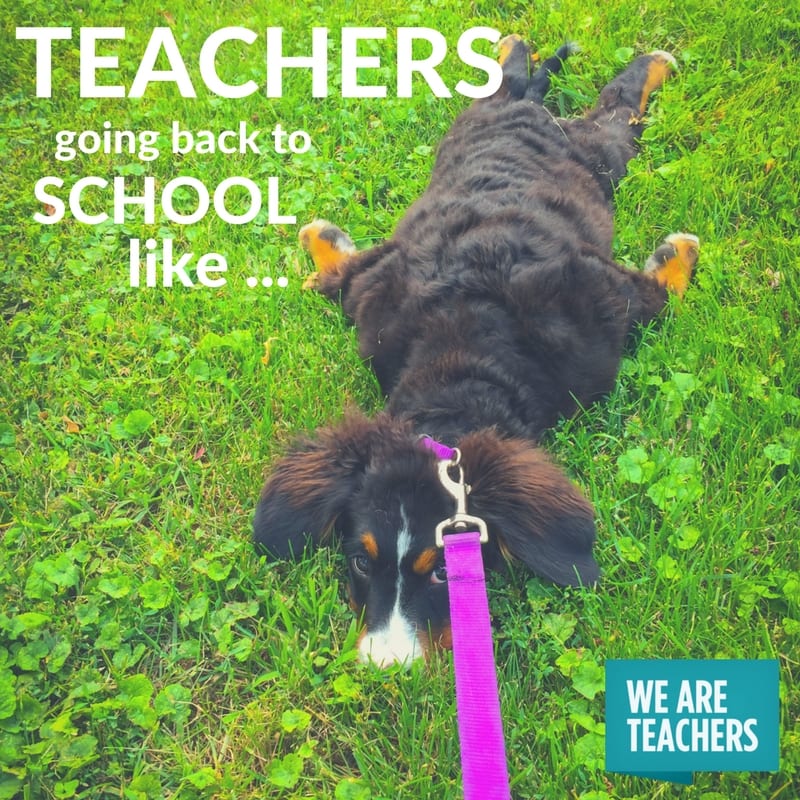 Come share your favorite summer teacher memes in our WeAreTeachers HELPLINE! Facebook group.
Also, check out 24 Clever Memes You Can Use to Respond to "You Get Summers Off?