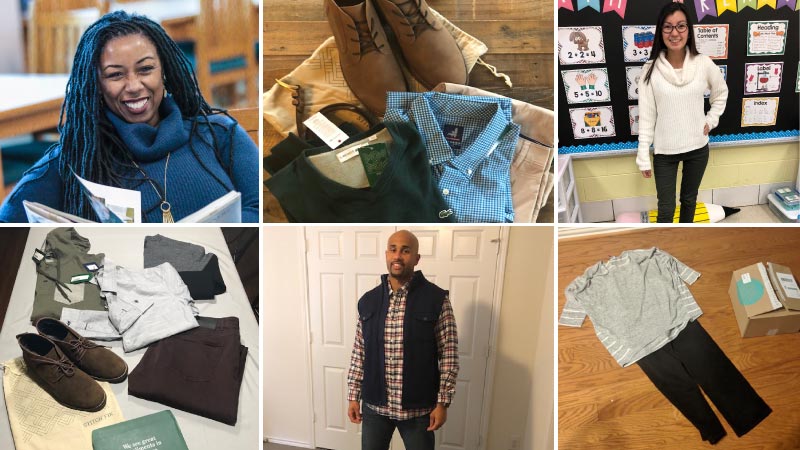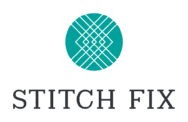 WeAreTeachers recommends teachers take Stitch Fix for a spin! You'll get hand-selected clothing and accessories, delivered straight to your door. Sign up here to have your styling fee waived on your first Fix – a $20 value!
More
When we heard that Stitch Fix was waiving the first-time styling fee for teachers, we were curious how it would work. Could a stylist really understand the up-and-down, grubby-handprints-on-your-leg, glitter-all-over-the-table life of a teacher? We wanted to find out, so we found ten teachers and WeAreTeachers staff members willing to try it and share their Stitch Fix reviews with us.
Here's the full scoop from ten real-life educators:
Nate Langford, High School US History Teacher
"I really like the fit of the jeans that Stitch Fix sent. I haven't had a pair that felt stretchy before, and they are really comfortable. Having a stylist choose them for me pushed me out of my comfort zone. I'm excited for my next fix, so I can try on more combos of awesome clothes!"
---
Cecilia Hernandez, First Grade Teacher
"Teaching first grade is fun, but finding clothes that are perfect for bending and sitting can be hard at times. The dress is great because it was not too short or too long and is the perfect amount of dressy that I need for business casual. The material was cool enough to teach in all day."
---
Lauren Lee, First Grade Teacher
"I liked how all the pieces were versatile and all go together. I can pair all three tops with both pairs of pants."
"Teachers should definitely try Stitch Fix out! It will help you get out of your comfort zone by having someone else choose items for you, but you will end up liking them all once you try it!"
---
Cameron MacPherson, Assistant Principal
"I have always shied away from clothes with stretch, and now I wonder why. These pants and this shirt are so comfortable and still looked unwrinkled and nice after I did four classroom observations, two passing periods and, yes, even lunch duty. I definitely want to try Stitch Fix again to see what other cool clothes I can get."
---
Kimberley Moran, WeAreTeachers Editor
"This is the first outfit I've had in a long time that fits perfectly, was comfortable, and made me feel 10 years younger."
"I want all my clothes to feel the way this outfit does."
"Stitch Fix listened to what I asked for and one-upped me."
---
Danielle Barr, WeAreTeachers Editor
"I'm a new mom—with a sweet little six-month-old—so life is busy. To be honest, I'd rather spend time with my daughter than go shopping for clothes. I loved the grey Stitch Fix sweater I got because I could easily throw it over a plain black tee and look polished but cozy. It was great for snuggling Lyla and also for running errands later that day. I also love layering for temperature control, so this was a great option."
---
Milan Wolfe, Second Grade Teacher
"I was so surprised that the clothes reflected my personal style and fit so well. I am not returning anything I received from Stitch Fix—I'm keeping it all!"
"All of the items in my box were multi-seasonal, and all work for my job as a busy teacher. In my style profile I put that I needed things that allowed me to move, stand, and dance with my students all day, on repeat. And everything worked, I can move without any restrictions."
---
Jaime Santos, WeAreTeachers Editor
"Stitch Fix really nailed it. One look inside the box, and even I was able to put together a stylish and modern look in a matter of minutes. The patterned Augustus dress shirt by Jack Maverick went perfectly with the DL1961 Avery modern straight jeans in maroon, and my new favorite pair of suede chukka boots by Cole Haan pulled the look together! And to top it off, everything was comfortable enough to wear all day."
---
Denisha Presley, High School Principal
"As a high school principal, wife, and mother of three, even grocery shopping is a challenge. Clothes shopping was almost nonexistent until I heard about Stitch Fix. It took less time to set up my profile than it would for me to drive to the mall. The rest is left to my stylist, and I am free to do those things that matter most: take care of myself, my family, and my school!"
P.S. Denisha decided to recruit one of her students, who is an aspiring photographer, to take her pictures!
---
Jane Martin, High School Athletic Director
"I loved the clothing! I would not have purchased shirts like these if I were shopping for myself. Getting them in my selections was so fun. I am keeping all of the tops!"
Would you like to try Stitch Fix yourself? Click here to have your first-time styling fee waived,a $20 value!