Have you suddenly found yourself stuck at home with nothing to do? Enter more streaming services than you know what to do with. You could wade through the offerings yourself, or you could take the advice of our awesome WeAreTeachers staff. Find out what shows we're binge-watching:
Ozark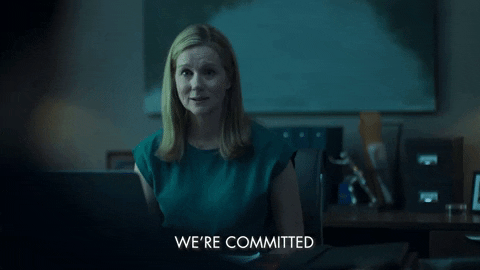 "I tend to be drawn to action shows and movies, mostly as a distraction from real life. Ozark has brilliant writing and a lot of plot twists. A lot. Plus all of the actors are amazing. You find yourself rooting for the bad guys, even though you would never do what they do! If you find yourself fighting to get through the first episode (I did twice), just keep watching. I promise by the end of it that you'll be hooked and bingeing the rest." —Nikki K., Managing Editor
Stream on: Netflix
Dead to Me
"Dead to Me is a dark comedy about two unlikely women friends (Christina Applegate and Linda Gardellini) and the secret between them. It deals with loss and grief in a raw and honest way and still manages to be savagely funny and keep you on the edge of your seat at the same time." —Dana T., Creative Director
Stream on: Netflix
[contextly_auto_sidebar]
Greenleaf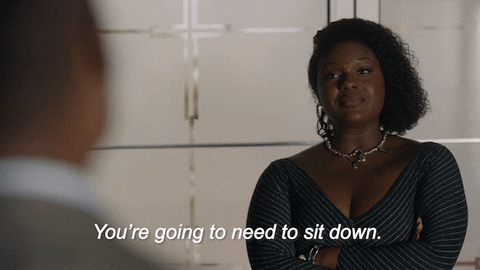 "I like Greenleaf because it's an entertaining window into the Black Church, which is rarely a subject of must-see TV. It's definitely a soap opera filled with intrigue, secrets, family drama, and more. The acting is great, and the storyline keeps you guessing. It also makes for super fun Twitter conversation, which is always a plus!" —Stacey F., Senior Program Manager
Stream on: Netflix or online at Oprah.com
Forever
"Forever is so charming, smart, and thought-provoking. At first you think it's kind of silly, but then something happens that shifts your entire mindset… and those shifts continue to happen throughout the show. I really hope there is a season 3 because I miss June and Oscar already." —Kimberley M., Deputy Editorial Director
Stream on: Amazon Prime, CW Seed or Reelgood
The Good Place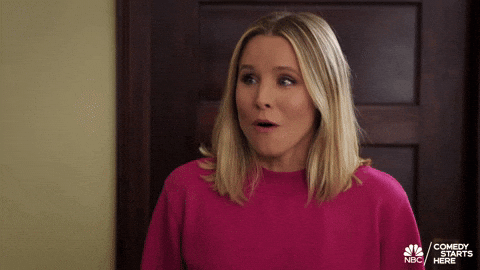 "The Good Place follows Eleanor (played by Kristen Bell) into the afterlife and into a funny show about what's really up and what's really below. It made me laugh, and it made me think a little about why we're all really here. Best of all, it had so many fun twists, I didn't want to stop watching." —Lori C., Senior Program Manager
This Way Up
"It's about an ESL teacher who has had a breakdown (before the show begins) and her recovery. That makes it sound depressing, but it's really uplifting and sweet. It has Sharon Horgan from Catastrophe, which I also love." —Hannah H., Editorial Director
Stream on: Hulu
It's Always Sunny in Philadelphia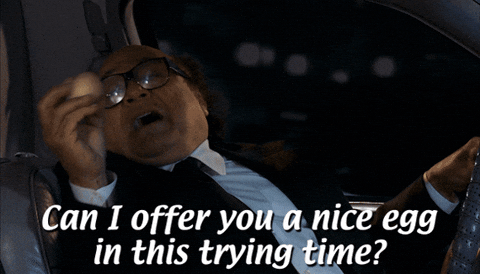 "In times like these, I need a show to laugh at and make me feel better about myself. While far from wholesome, Always Sunny is delightfully absurd and satirical. Most episodes start innocuously enough, but the gang's egocentric, short-sighted, and destructive personalities ensure that none of their self-ingratiating schemes actually succeed. With 14 seasons and counting, this show should keep you entertained for quite some time." —Jaime S., Creative Producer/Editor
Stream on: Hulu
The Rain
"I love everything about this show, from the camera work and the way it is filmed to the danger-filled adventures the siblings are challenged with. It's exciting to see young adults take the lead. SciFi content seems to be overcrowd by often repeated story plots—I feel like The Rain is a unique piece of science fiction with a twist." —Jaime B., Senior Program Manager
Stream on: Netflix
Kim's Convenience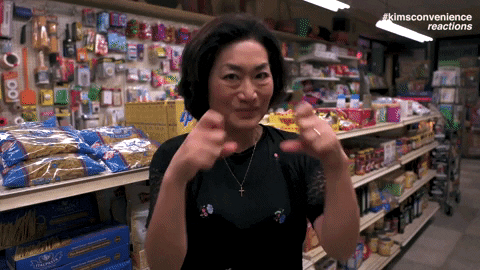 "There's a lot of stress and anxiety in our world right now, and it's nice to watch a show that is light, funny, and all about family. It's just a sweet show, not toxic." —Holly G., Art Director
Stream on: Netflix
LEGO Masters
"It is such a unique and fascinating show that follows teams of two  LEGO enthusiasts competing to become LEGO builders. It's family-friendly but also great for adults who do not have children in their house. The host is hilarious, it's light in terms of content, and the creativity makes you want to buy a LEGO set and build yourself." —Kelly G., Digital Designer
Stream on: Hulu or YouTube TV
Schitt's Creek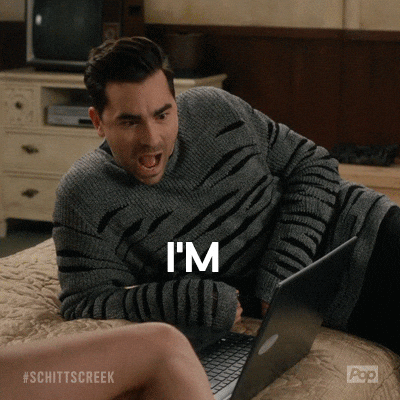 "I love everything about it! It's a rags to riches story… but couture rags. The characters are just so funny. It's written really well where it shows the characters developing over the seasons. Also, it's so light and easy in COVID times." —Mala C., Senior Program Manager
Stream on: Netflix or YouTube TV
What shows are you binge-watching? Come and share in our WeAreTeachers HELPLINE group on Facebook.