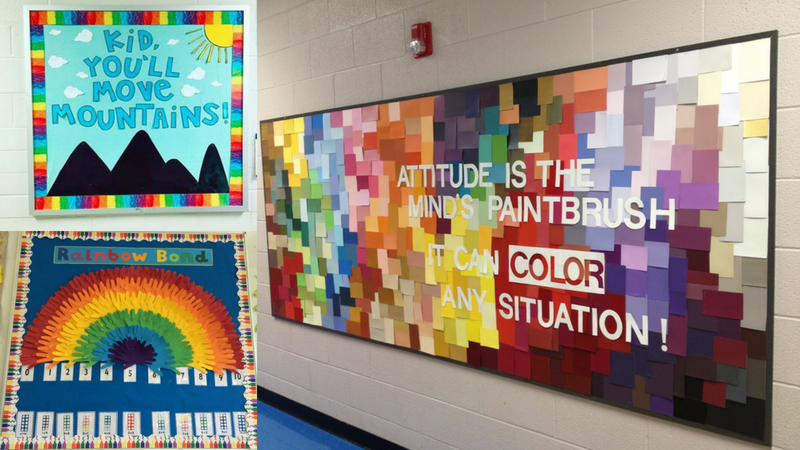 Rainbows are a great way to grab the attention of your students and spruce up an otherwise dull classroom. They also act as symbols of acceptance and inclusion, which is all the more reason to include them in your decor! Take a look at these gorgeous rainbow bulletin boards to get some inspiration—you'll be itching to grab your glue stick.
1. You Are a Rainbow of Possibilities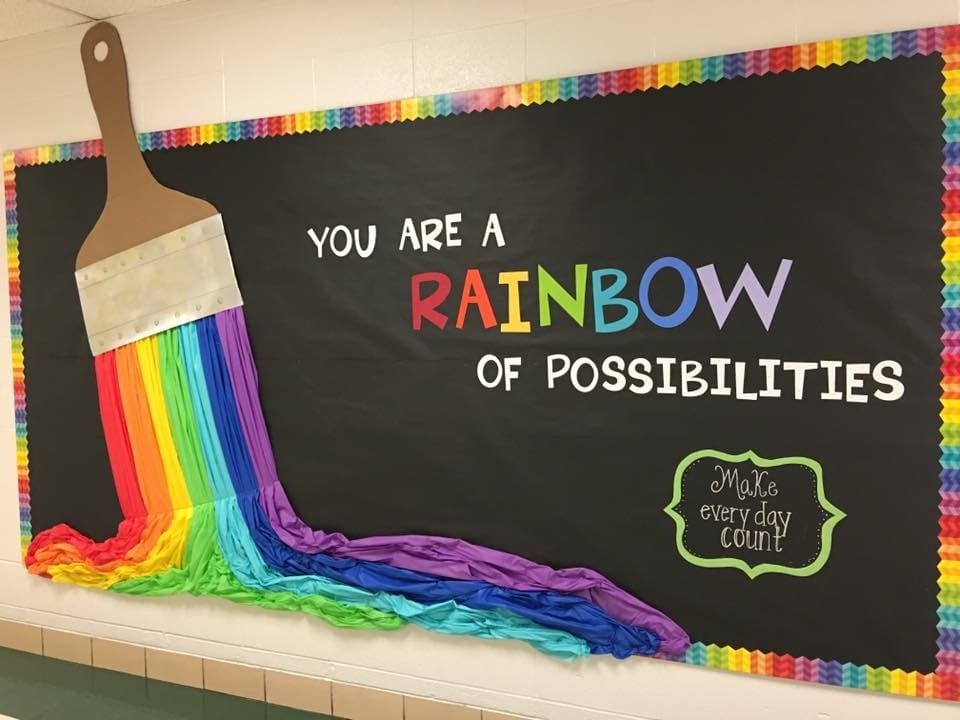 Source: Pinterest
The perfect way to subtly remind your students that the outcome of this year will depend on the amount of effort they put into it.
2. Kid, You'll Move Mountains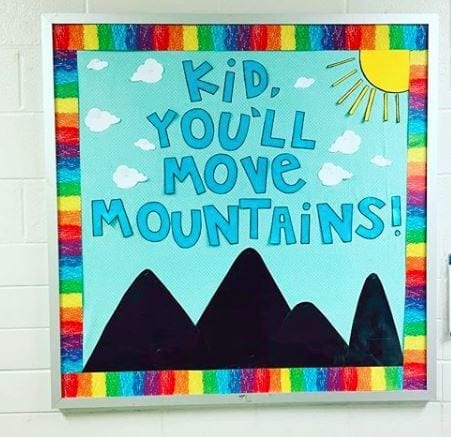 Source: tay_debord
Dr. Seuss is timeless, and so are Oh, the Places You'll Go bulletin boards.
3. Eat a Rainbow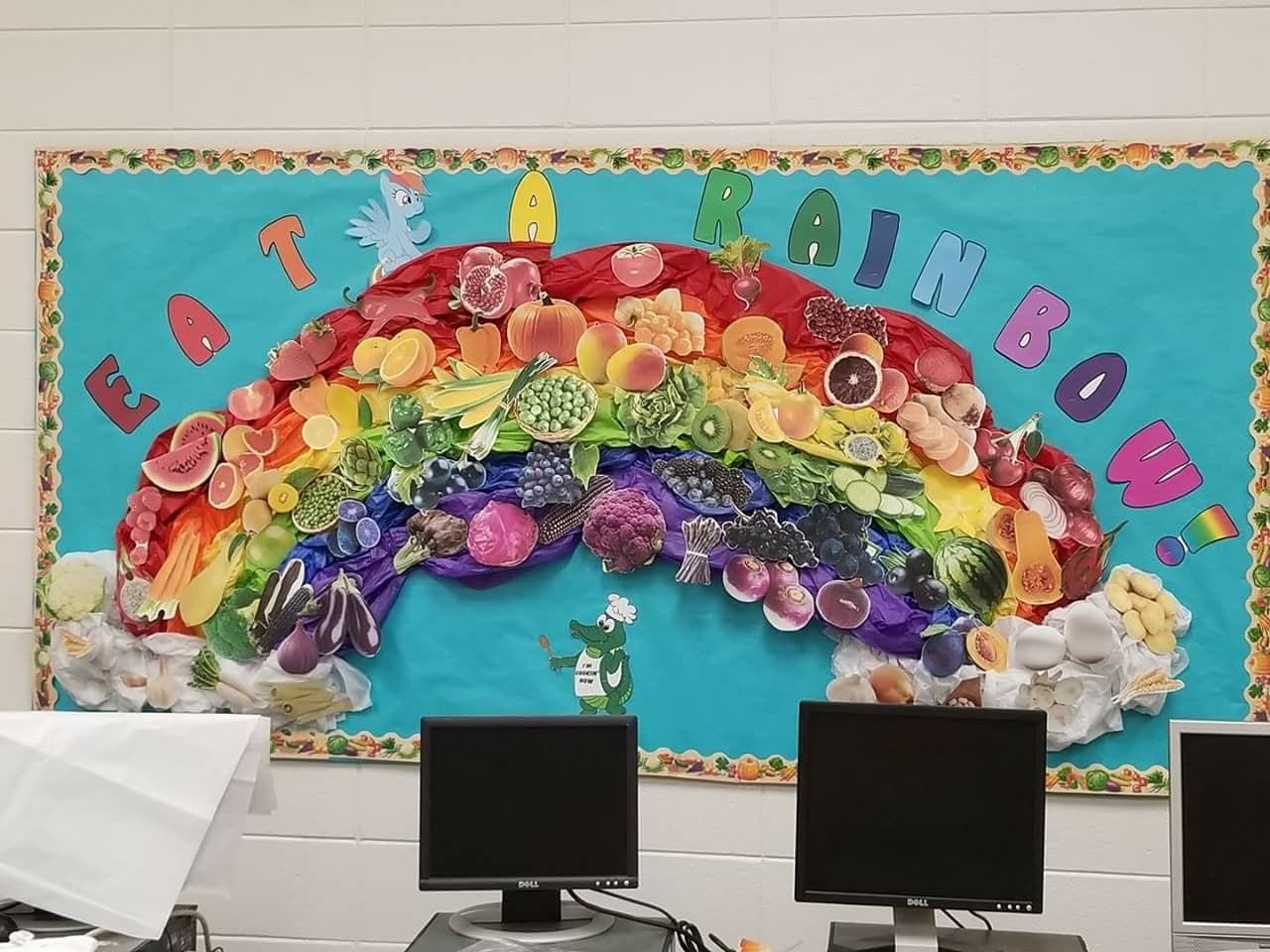 Source: Pinterest
It's important to help kids increase their nutritional understanding from a young age, and it's easy to do with bulletin boards like this one!
4. Attitude is the Mind's Paintbrush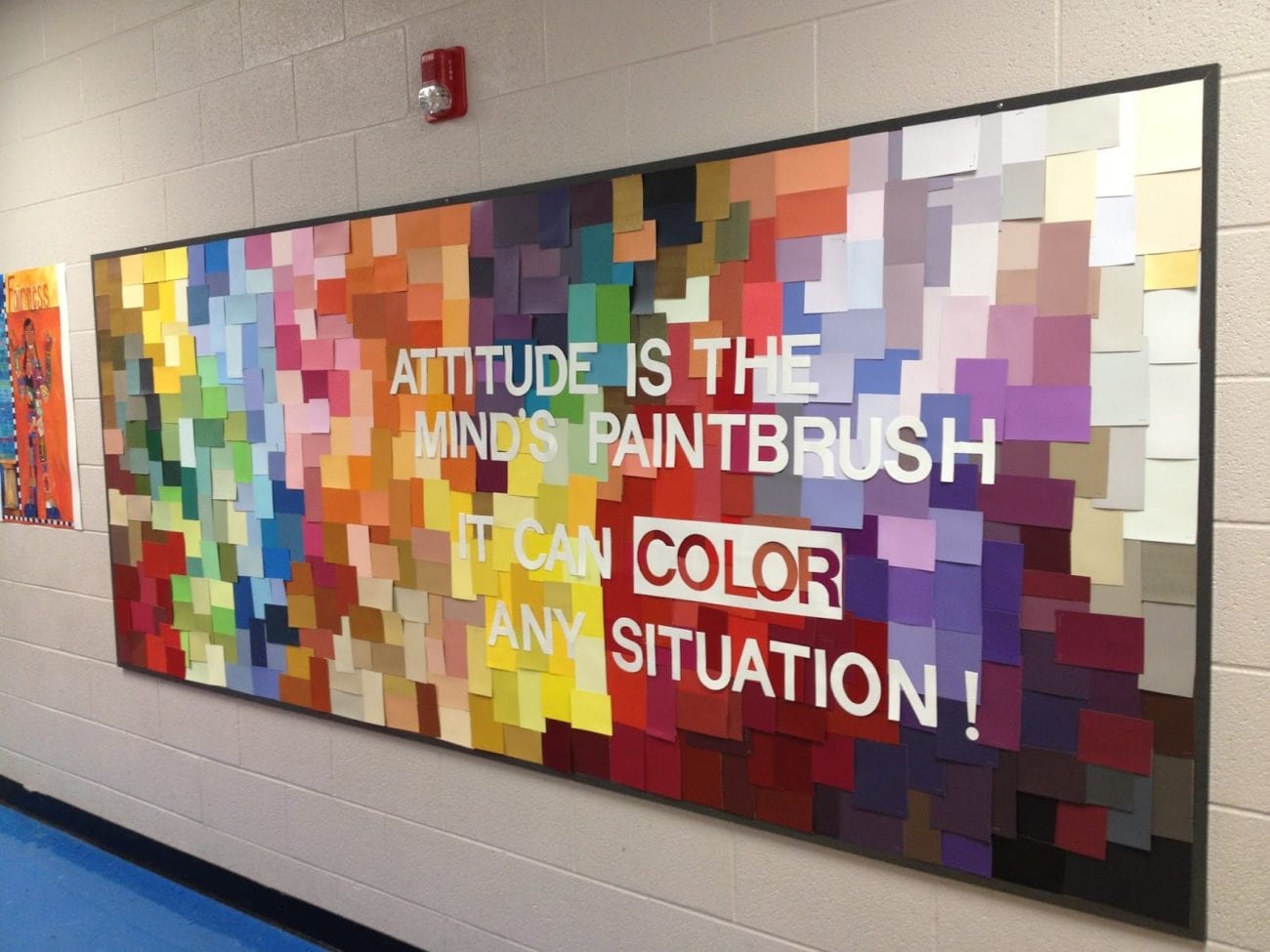 Source: Katie Davidson
For when students just can't seem to look on the bright side—or need to be reminded that there is one.
5. Get Ready for a Colorful Year
Source: Pinterest
Prepare your students for the exciting year they have ahead of them with this paint-palette-themed board.
6. Rainbow Bonds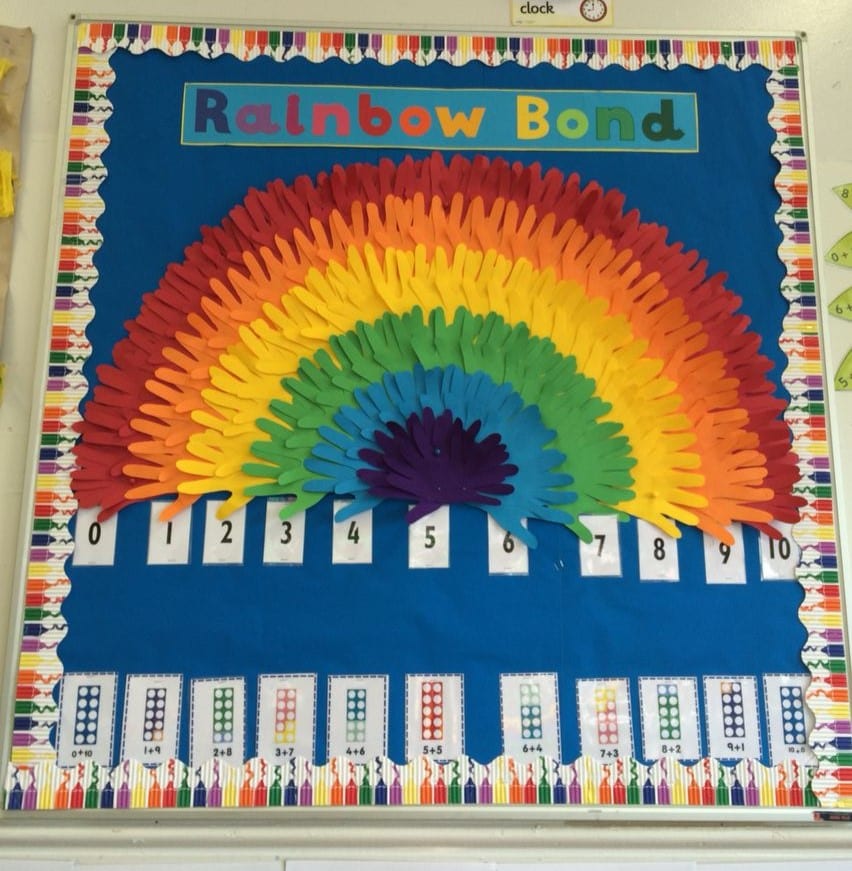 Source: Pinterest
Leave the math lesson to your bulletin board! This is a great visual for teaching number bonds.
7. Be a Rainbow in Someone Else's Cloud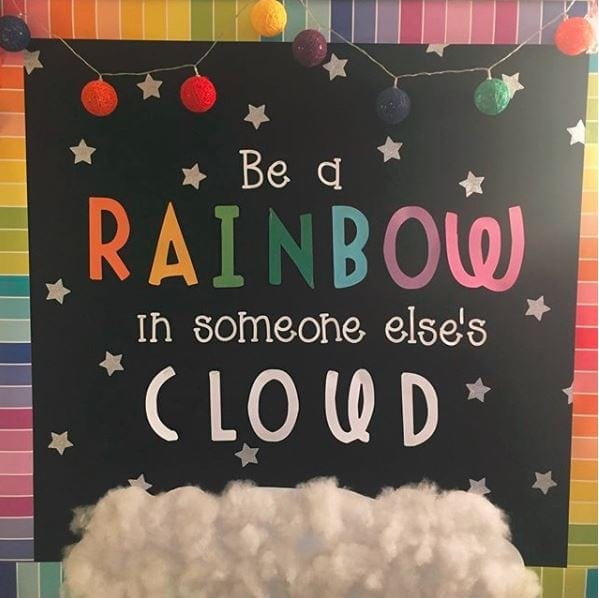 Source: counselingthestars
Show your class that they can be rainbows, too, with this meaningful quote.
8. Weekly Focus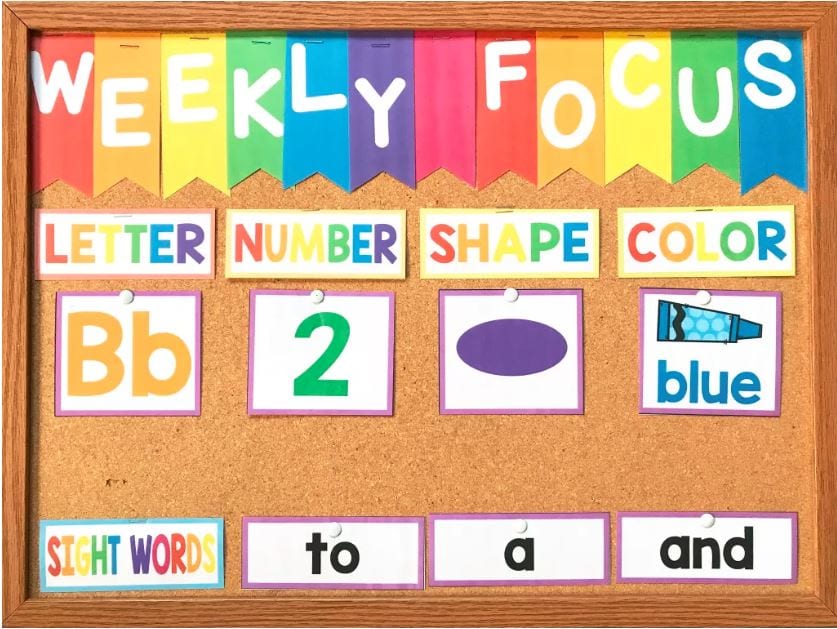 Source: The Super Teacher
This beautiful bulletin board doubles as an innovative method for outlining the week. Who doesn't want a more organized classroom?
9. New Friends are at the End of Our Rainbow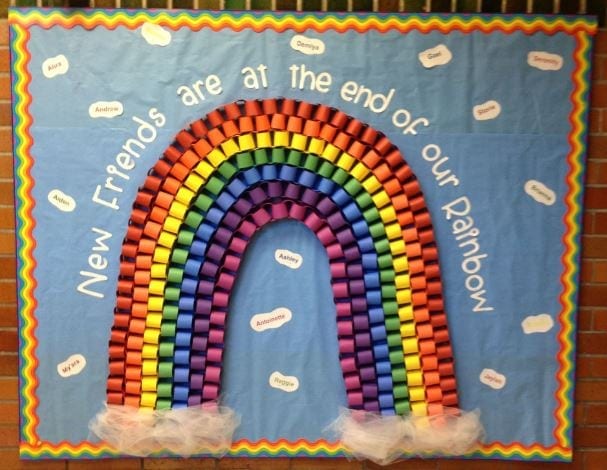 Source: Pinterest
Simultaneously soothe young students' beginning-of-the-year nerves and get them excited to meet their new friends with this rainbow display.
10. In Diversity There is Beauty and There is Strength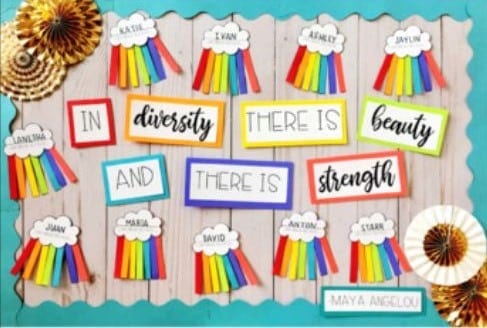 Source: The Designer Teacher
Have your class help you recreate this design by writing their names on a cloud and a few reasons why they are unique on each rainbow strip … and voilà! You've got yourself an a great bulletin board.
11. Sight Word Progress Chart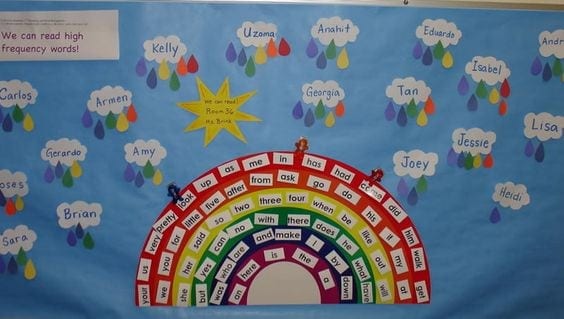 Source: Pinterest
Never wonder who knows which words again with this nifty color-coordinated display.
12. Reading Gives Us Somewhere to Go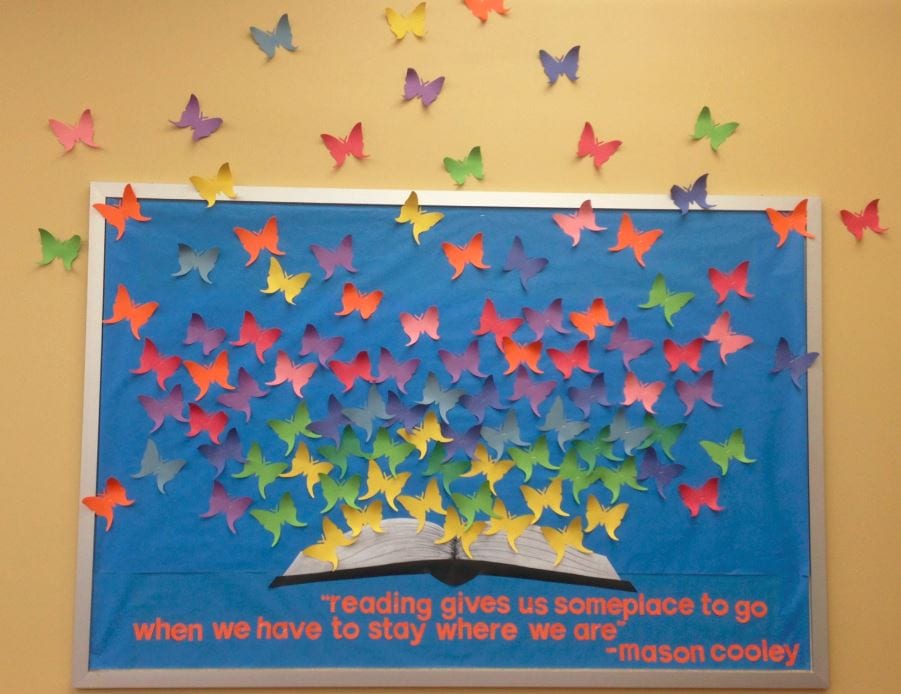 Source: Pinterest
A bulletin board that's both colorful and reading themed? Let me get my scissors.
13. Take What You Need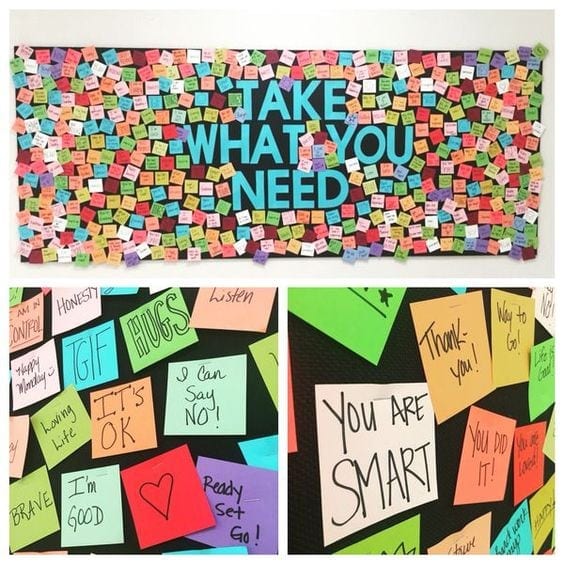 Source: Pinterest
Make your hallway—and someone's day—a little bit brighter with this simple rainbow of sticky notes.
14. Find the Gold at the End of the Rainbow
Source: Pinterest
This St. Patrick's Day bulletin board features an interactive math rainbow. Enough said.
15. Aim High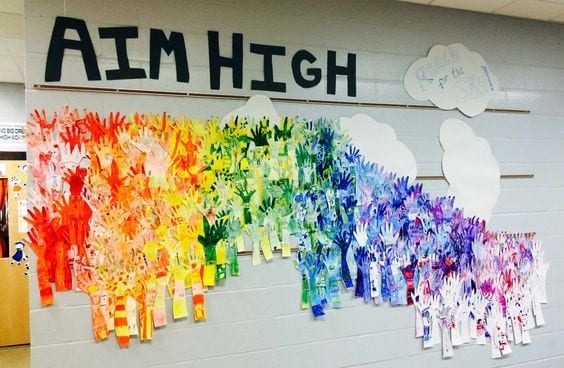 Source: Art Class With LMJ
Ask your students to help you build this masterpiece by tracing their handprint and writing down their hopes and goals for the year. Put them all up to form a rainbow of positivity and encourage community growth!
16. You Fit Right In!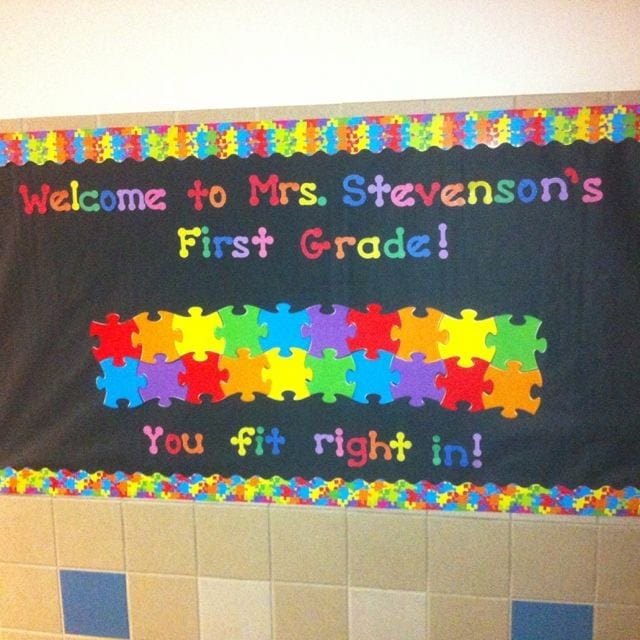 Source: Pinterest
This rainbow board sends the best kind of message, especially to younger kids. Create a classroom environment where everyone is welcome and begin teaching your students about acceptance.
17. Use Correct Fingers for the Keyboard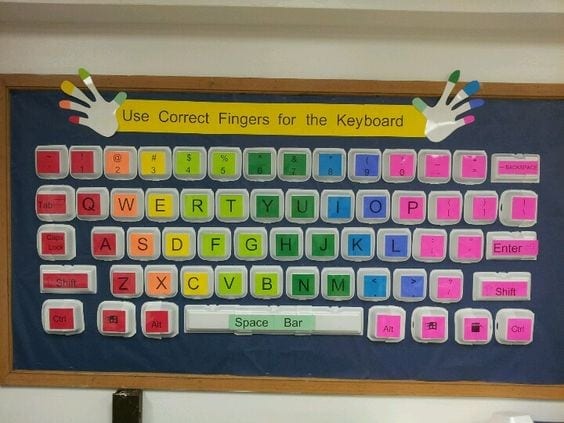 Source: Pinterest
Don't tell anyone, but this giant rainbow keyboard would be a helpful reference for me, too.
18. Your True Colors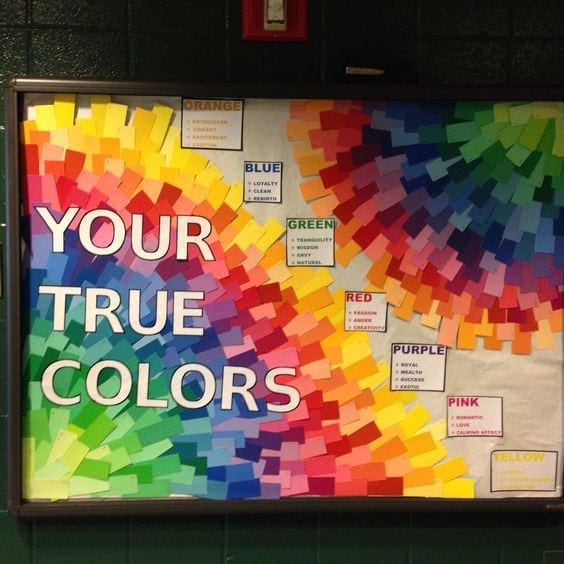 Source: Pinterest
Your students have a rainbow of talents and qualities, so display them on a bulletin board!
19. Class Expectations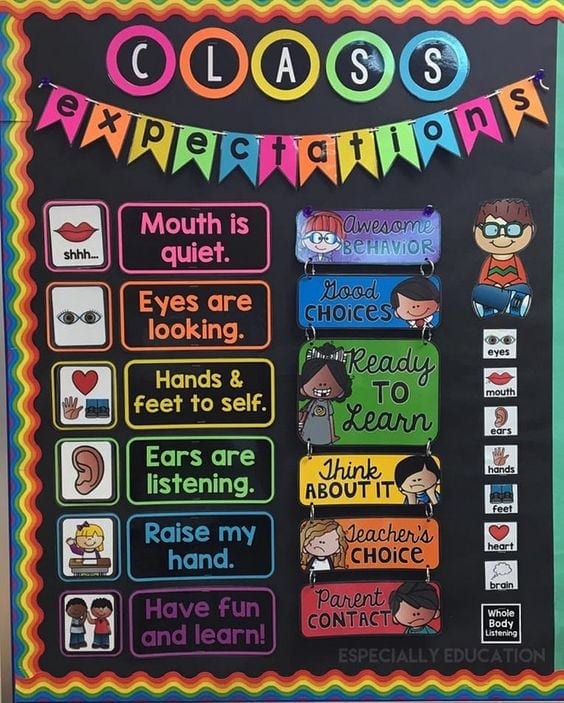 Source: Michaela
This design puts the "fun" in functional. Even classroom expectations look better in rainbow!
20. Reading Rainbow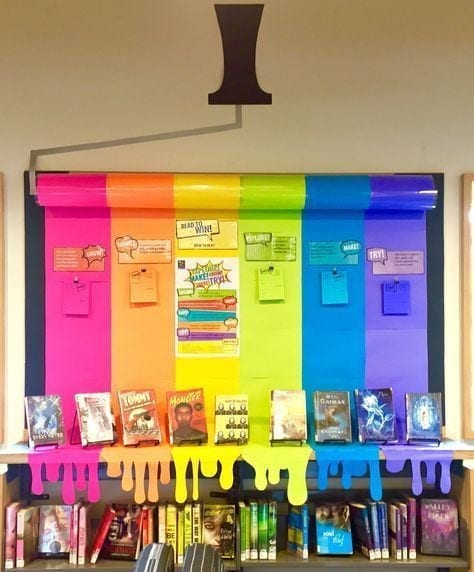 Source: Pinterest
Don't judge a book by its color! Showcase your book recommendations in style—rainbow style.
Have you ever created a rainbow bulletin board in your classroom? Share pictures of your masterpiece in our Facebook group WeAreTeachers Chat!
Also, be sure not to miss these extraordinary Harry Potter bulletin boards.