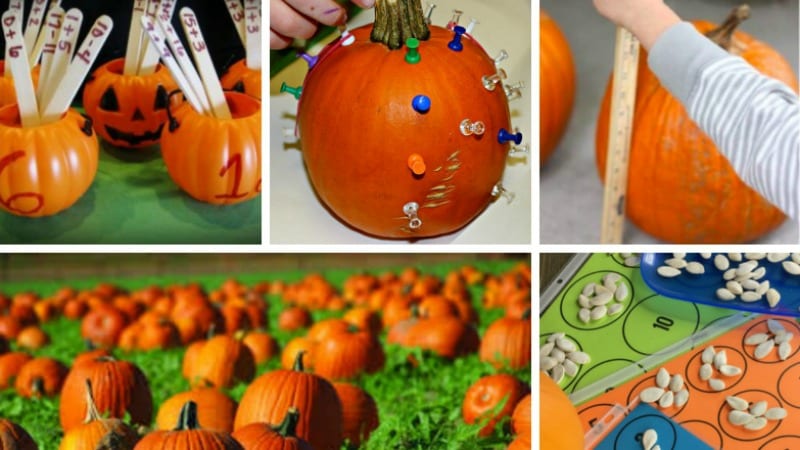 Brought to you by Walmart
Walmart wants to help you have more family time, and less stress, after school. Save time by using Walmart's Online Grocery Pickup and use the code TEACHERS to save $10 off your first order of $50 or more. Shop Now »
More
Fall is the perfect time to introduce seasonal hands-on activities that support learning new math concepts. For inspiration, look no further than your local pumpkin patch. Kids will love these ten fun pumpkin math activities that explore the concepts of measurement, counting, operations, shapes, graphing and more!
1. How Many Seeds in a Pumpkin?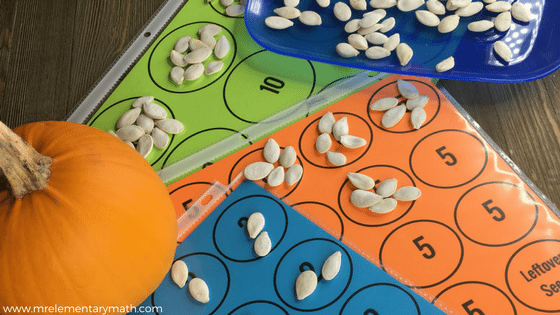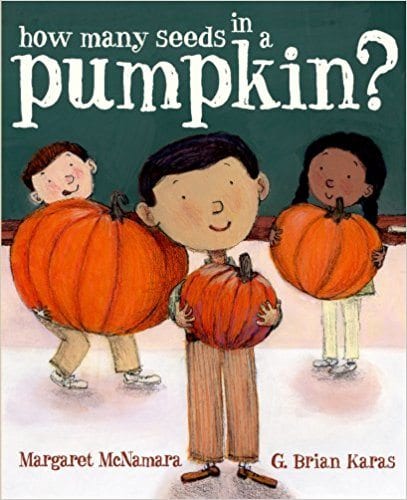 SOURCE: Mr. Elementary Math
This engaging lesson from Mr. Elementary Math starts with a read-aloud of How Many Seeds in a Pumpkin by Margaret McNamara as the perfect set up for an introduction to math concepts of estimation, skip counting, operations and graphing.
2. Pumpkin Jumble Game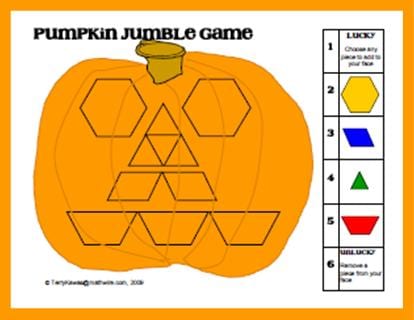 SOURCE: Mathwire
Using the key on the template, students toss a die to create a jack-o-lantern face from pattern blocks. The first person to complete his/her jack-o-lantern wins the game. This fun game builds cooperative play skills as well as familiarity with geometric shapes.
3. Measuring Pumpkins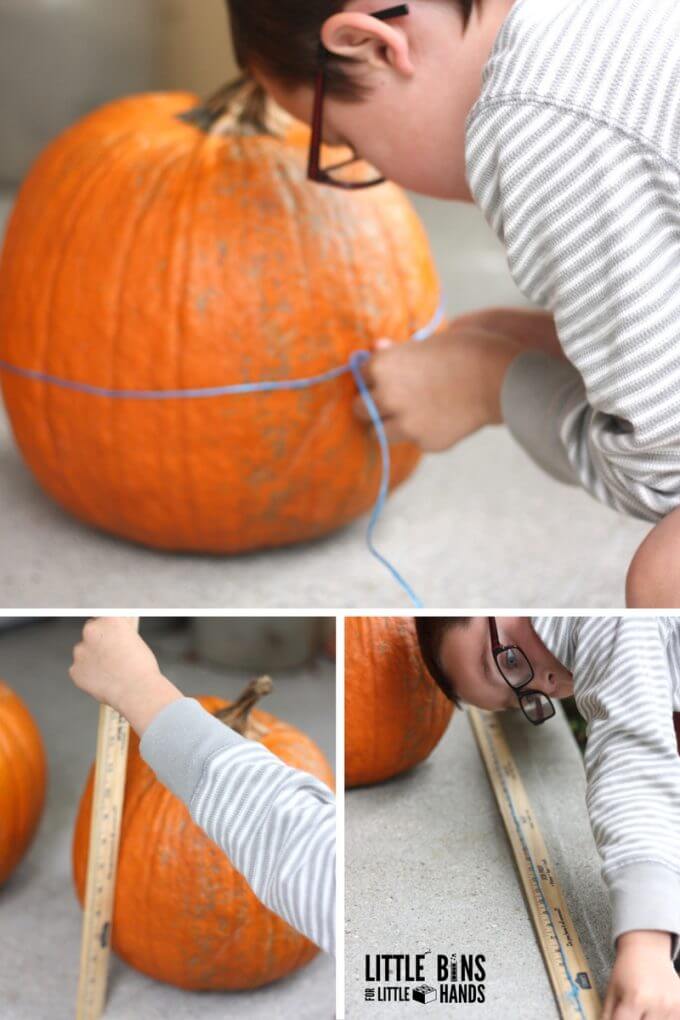 Source: Little Bins for Little Hands
This lesson begins, "Pumpkins really do make awesome tools for hands-on learning." And do they ever with this lesson which tackles math skills of making predictions, circumference, measurement of height and weight, as well as data collection.
4. You Sank My…Pumpkin?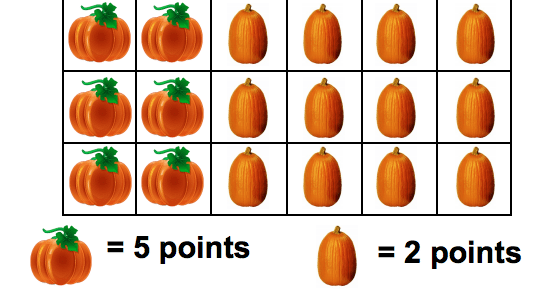 Source: Mathwire
Your students will love this Pumpkin Farm Game that, like the game Battleship, helps students practice the math concept of plot coordinates. Students place twelve pumpkins on their grid and take turns guessing the location of their partner's pumpkins.
5. Pumpkin Geo-Board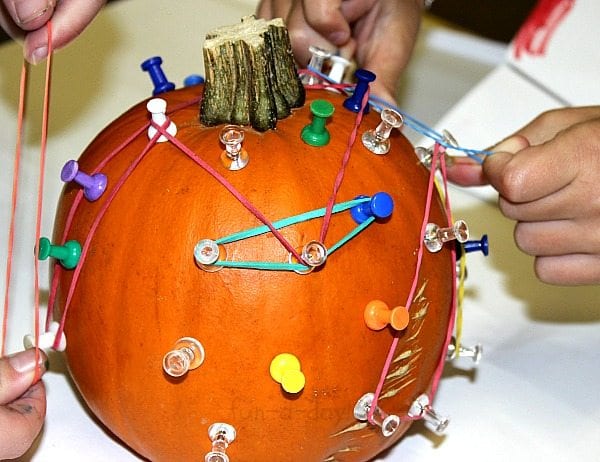 SOURCE: Fun-A-Day
Students love working with geo boards. Why not take advantage of the perfect work surface to let them explore shapes? All you need is a collection of firm pumpkins, push pins and rubber bands.
6. Jack-O-Lantern Symmetry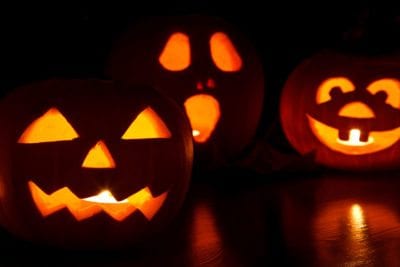 SOURCE: Mathwire
This hands-on creative activity teaches students about the concept of symmetry. By folding papers in half and cutting out designs for their pumpkin shape, eyes, nose, and mouth, they will create their very own original Jack-o-Lantern.
7. Big Numbers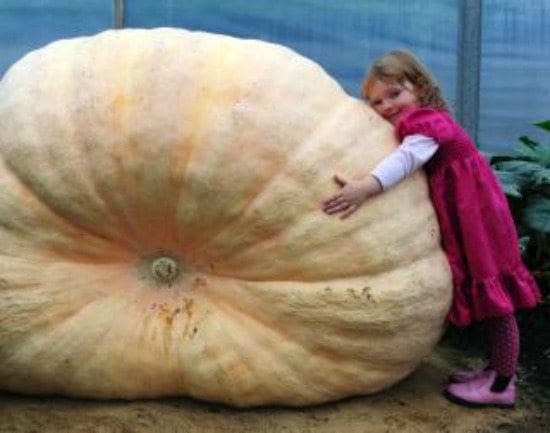 SOURCE: Education World
Word problems are always a tricky concept to teach and learn. This lesson uses pictures of record-setting pumpkins as the starting point for talking about how to create and solve word problems. It includes a helpful worksheet that helps students pick out key words and get organized before solving.
8. One to One Correspondence

SOURCE: Alenasani
Many young children have memorized the number words in the proper order, but sometimes do not yet understand the concept of one-to-one correspondence. For example, they might say "1,2,3,4,5″ but skip an object. Or, they count an object twice. These Montessori pumpkin activity trays can help your students practice their counting skills by using tweezers to count out pumpkin seeds as they fill up the tray.
9. Pumpkin Concentration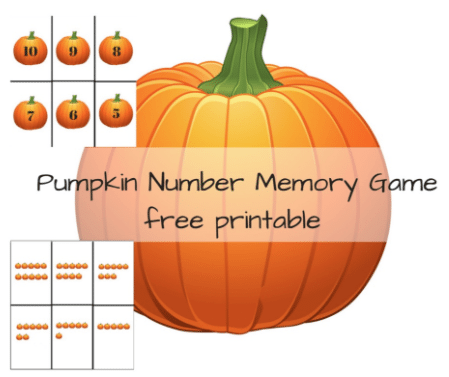 SOURCE: Stella 123
What kid doesn't love the game of Concentration? This version uses our favorite October fruit (yep, the pumpkin is a fruit!) to match cards with pictures of seeds and cards with the corresponding numerals.
10. Pumpkin Seed Math Mat

SOURCE: Mathwire
This seasonal mat uses two different size pumpkins to model addition problems. Using dice, pumpkin seeds and the mat, students will write and solve their own number sentences.
Didn't make it to the pumpkin patch this year? No sweat! Save a little time and money by ordering your pumpkins using Walmart Online Grocery Pickup. Simply shop online at Walmart.com/grocery and select the Walmart store nearest you that offers the online grocery pickup feature (it's available in over 100 stores nationwide). From your computer or mobile device, fill your virtual cart with all those pumpkins and anything else you might need. Then select a time in your busy day to pull into the reserved pickup parking spot and while Walmart staff load your car.
Do you have a favorite pumpkin math activity you like to use in your classroom? Add it to the comments below!