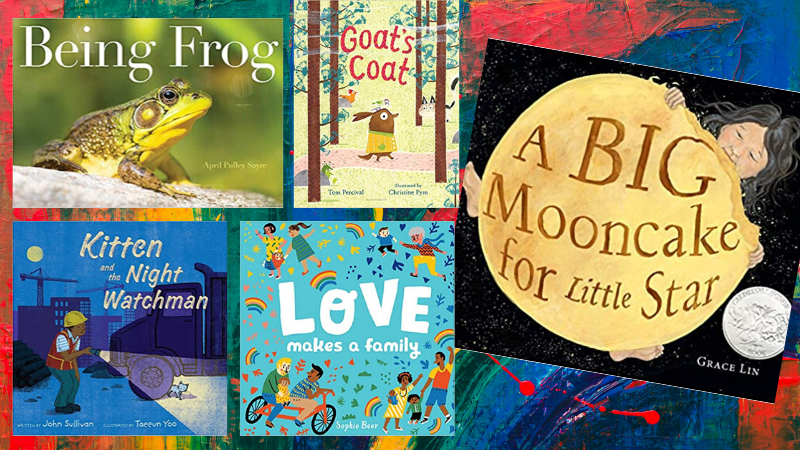 What's better than reading aloud to an exuberant and curious preschooler? You can be sure you'll get "help" turning the pages, and hear plenty of comments (both about the book and any number of other things). A steady, diverse diet of great books in preschool goes a long way towards inspiring a life-long reader, so we prefer our shelves to be fully stocked. For 50+ of our recent top picks, read on!
It's important to note that our shelves are also bursting with old favorites for preschool—many are included on this list of Books That Will Make You Nostalgic for Preschool.
Just a heads up! WeAreTeachers may collect a share of sales from the links on this page. We only recommend items our team loves!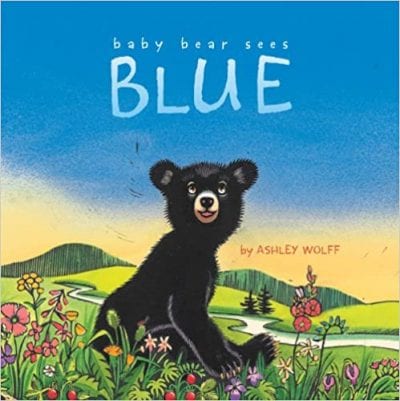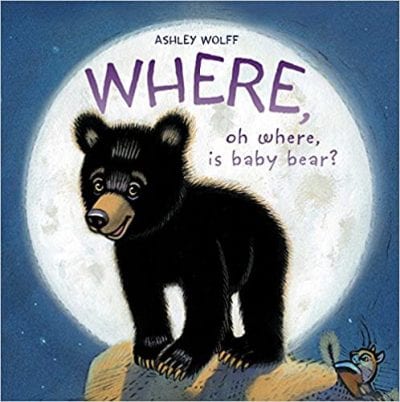 There are plenty of sweet bear stories, but it's the gorgeous linocut illustrations that really make this trio of concept books stand out. They are lovely for building children's vocabulary and content knowledge about a bear's habitat, too.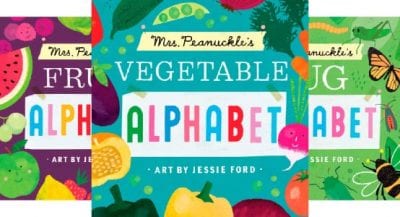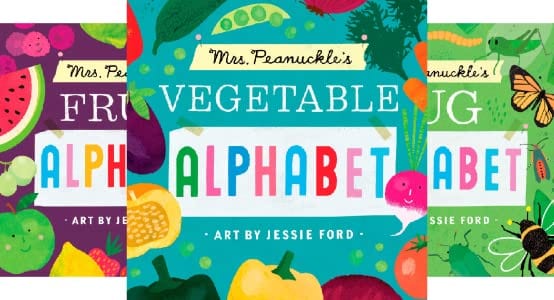 Everything about this series is downright adorable. Each marches through a nature-themed version of the ABCs with engaging facts about each bug, bird, veggie, fruit, tree, or flower. All while using cheerful mixed-media art.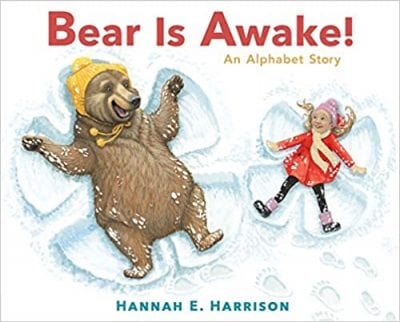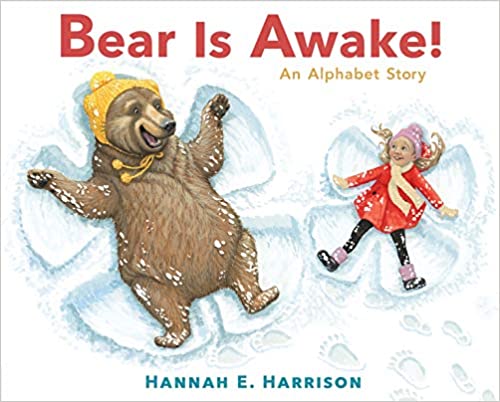 We love reading this ABC book/story combo aloud and hearing kids' reactions as the narrative about a hungry bear unfolds. A is for "awake…"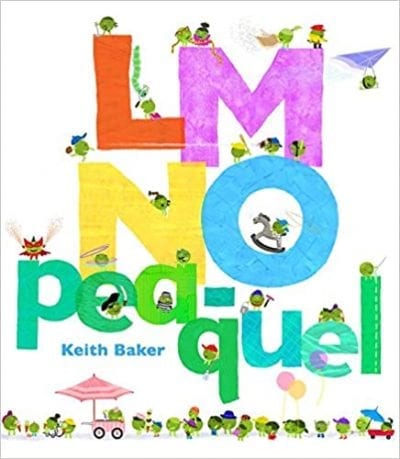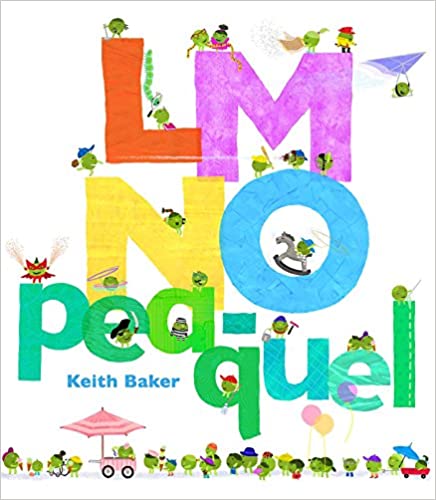 The original title in this series, LMNO Peas, is a longtime favorite because it combines two preschool loves: the alphabet and exploration of occupations. (Plus, could those little peas be any cuter?) We love having the latest installment, LMNO Pea-Quel, on hand for our Pre-K kiddos as they start to tune into lowercase letters, which are highlighted in this book.
Mama's so busy shopping at the bustling Nigerian market that she doesn't notice that Baby keeps adding items to her basket, too—but preschoolers sure do! We love how this book encourages attending to the pictures, gives some counting practice, and builds background knowledge about markets.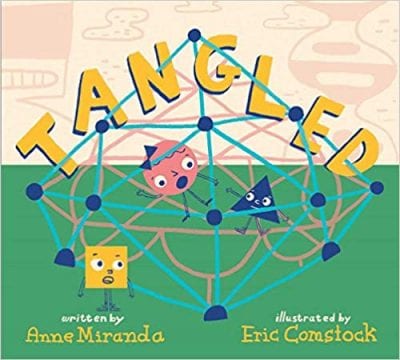 We agree with the publisher's summary—this title is like Chicka Chicka Boom Boom for shapes! Catchy rhyming text tells the story of how sixteen different shapes get stuck in a jungle gym. It's fun to build awareness beyond the basic shapes, even if most preschoolers aren't ready to remember them all just yet.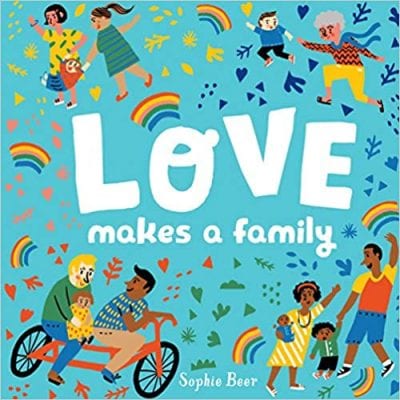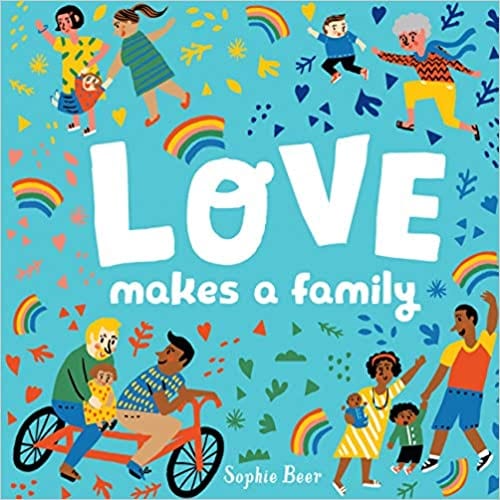 Most preschool classrooms engage in some kind of study of families, and this book is a must-have to encourage an inclusive view on the topic. Illustrations are colorful and engaging, and sweetly portray many different variations on family structure.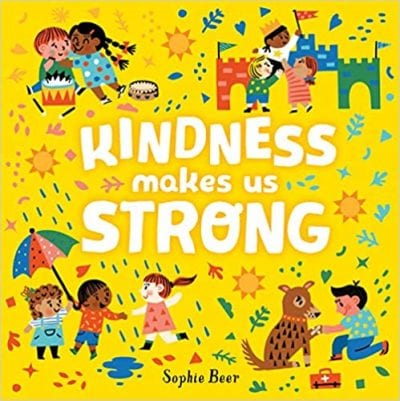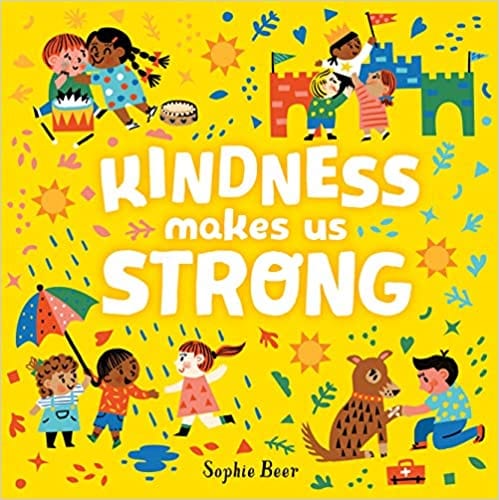 Kindness is a universal theme in preschool, and this title brims with optimism and age-appropriate examples. Share it with kids and then celebrate their own kind ideas and actions.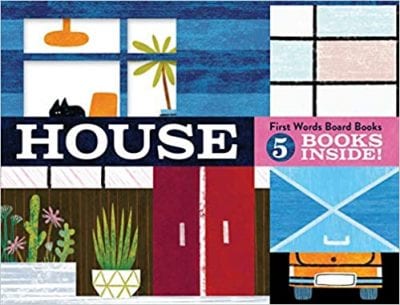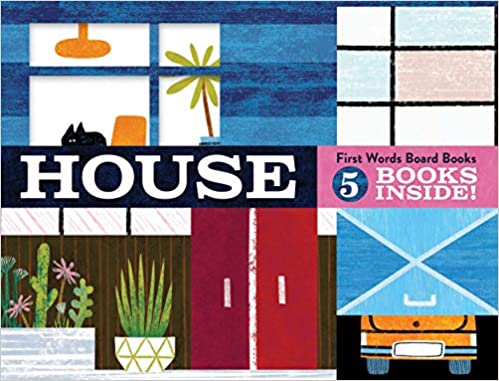 We've used this collection of little label books—each features contents of a room in a home—in so many ways. Share them to get kids talking about their own homes, or as examples to inspire kids' own label books. The little books fit into the box like a puzzle, so they make for a great item for independent exploration during quiet time, too.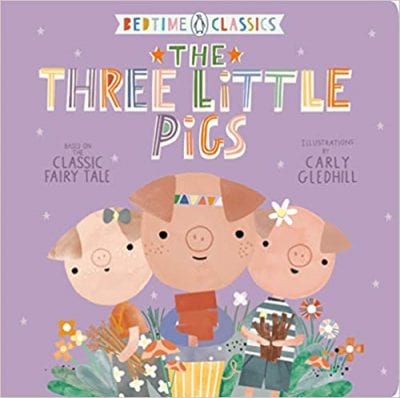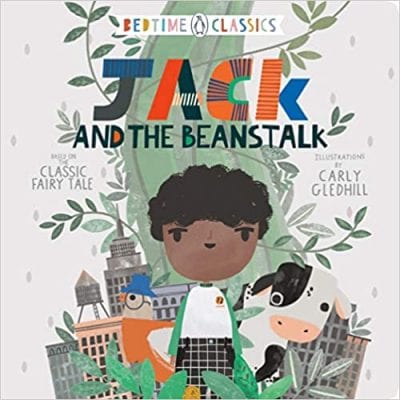 These are not your typical fairy tales! This board book collection distills classic tales down to a few basic—but still engaging—short sentences, and fills in the gaps with diverse, fresh-feeling illustrations.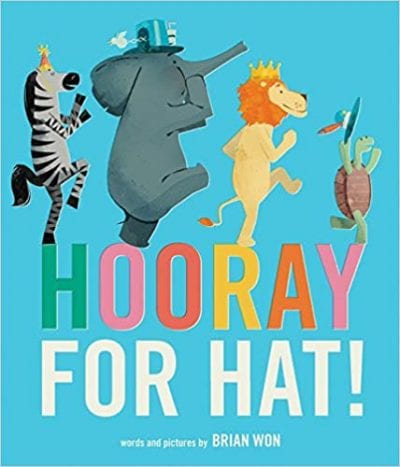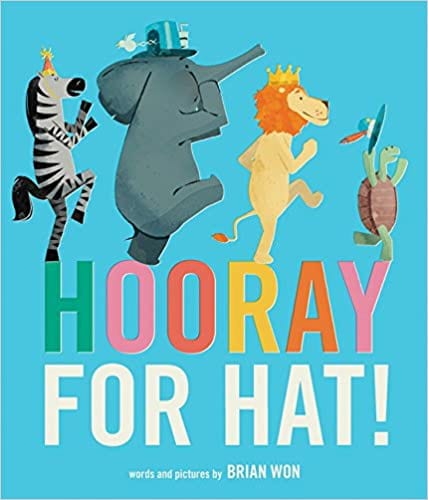 There's a pervasive dark cloud of grumpiness among the animal friends, until they start gifting hats to one another. Its many chances to chime in and notice details in the pictures, and a sweet message about friendship, make this one of our go-to read alouds. Also check out follow-ups Hooray for Books! and Hooray for Today!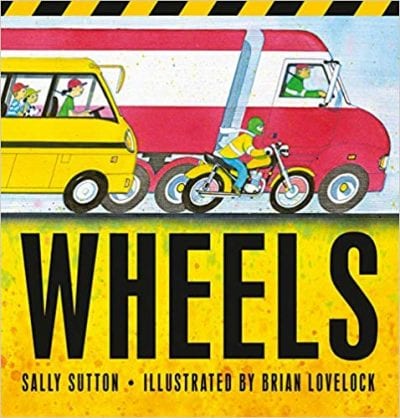 Sally Sutton earned a special place in our book-loving hearts with Roadwork, Construction, and Demolition. These two more-recent titles have a guessing game structure, which makes them perfect for reading aloud to construction and vehicle-loving kiddos.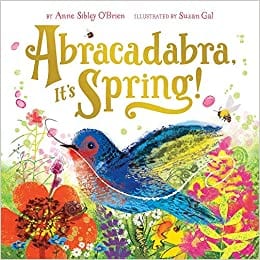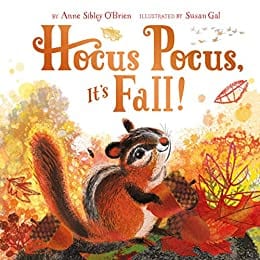 Changes in seasons really can feel like magic, and the fold-out pages of these titles capture that perfectly. Each spread begins with a magic word and the chance for kids to guess what special detail about the season will be shown under the flap.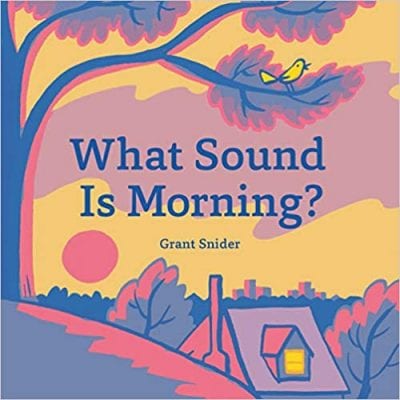 Preschoolers are generally early birds, and this lush, poetic title celebrates the sounds of the very beginning of the day. It's a great springboard for activities about listening carefully and describing sounds in your school environment, too.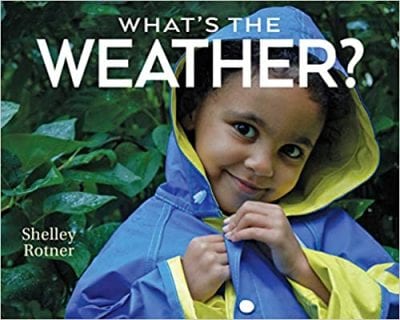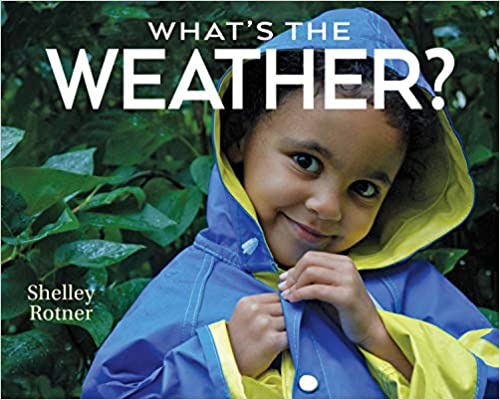 Since we love every single one of Shelley Rotner's gorgeous photo essays, it was hard to choose one to feature, but this title is particularly interactive for classrooms having conversations about the weather.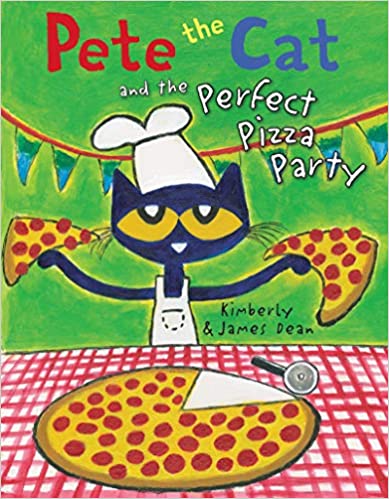 Obviously, Pete the Cat is a preschool classroom's best friend. We love this new fave—next to our all-time #1 Pete the Cat: I Love My White Shoes, of course—for talking all things pizza, and all things starting with the letter P. Preschoolers giggle endlessly over Pete's pals' silly topping choices.
21. Pizza Day by Melissa Iwai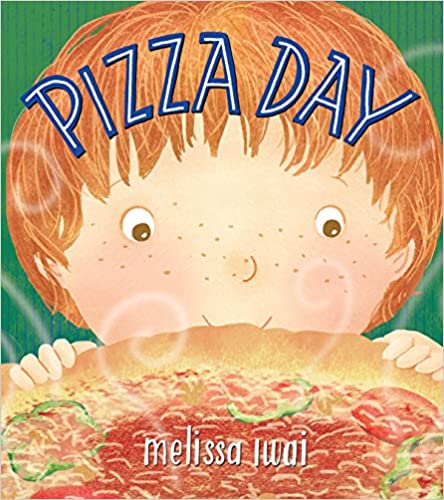 One pizza book is never enough! This realistic narrative about a family who makes pizza from scratch—think growing veggies and making homemade sauce–gives kiddos lots to talk about! After reading, it's definitely time for some pizza-making of your own.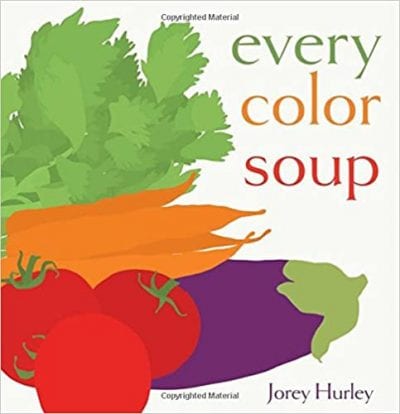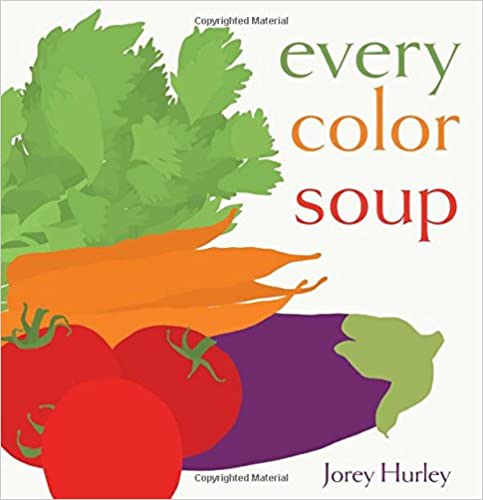 Soup is a close second to pizza for preschool cooking and food conversation possibilities. Elegant in its simplicity, this title features a single color word matched to a soup veggie on each page. We love pairing it with a paint color exploration, painting full sheets of paper, and chopping them up into "soup" pieces.
23. Beehive by Jorey Hurley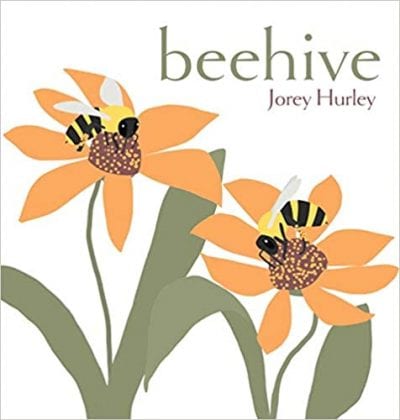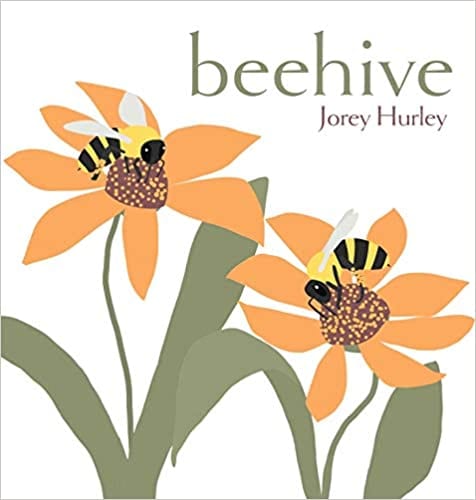 Nope, we couldn't pick just one Jorey Hurley book, because we love every one of them. Single words on each page teach rich vocabulary and content information about how bees make honey.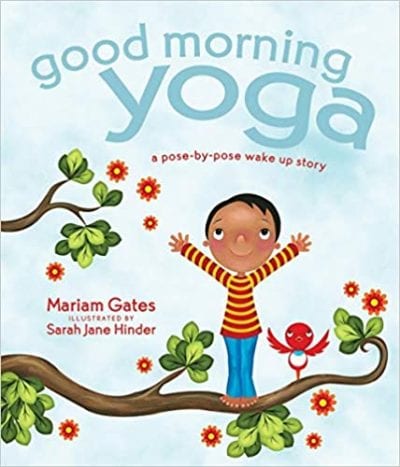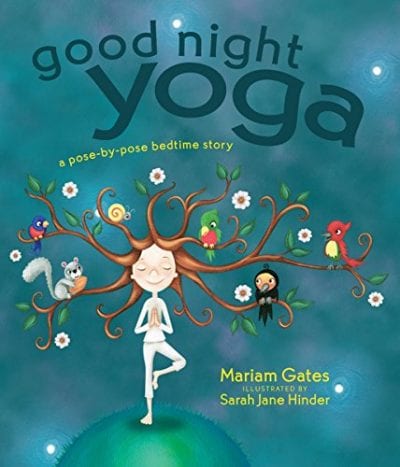 Yoga storytime is one of our favorite ways to incorporate yoga in the preschool classroom, and these are two of our go-tos for energizing or winding down our littlest yogis.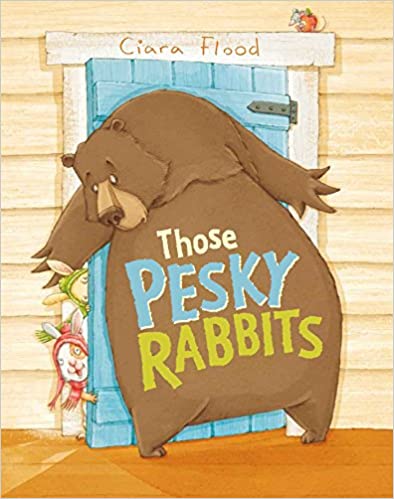 Bear just wants to be left alone, but his rabbit neighbors have other ideas. We like this book for its all-around engaging read-aloud potential, and its kindness, empathy, and friendship themes.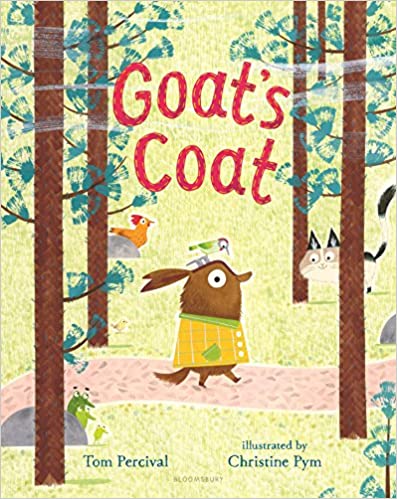 A pleasing rhyme scheme? Check. A lovable goat named Alfonso? Check. A timeless message about selflessness and the power of giving to others? Also, check. You won't mind reading this one over and over again.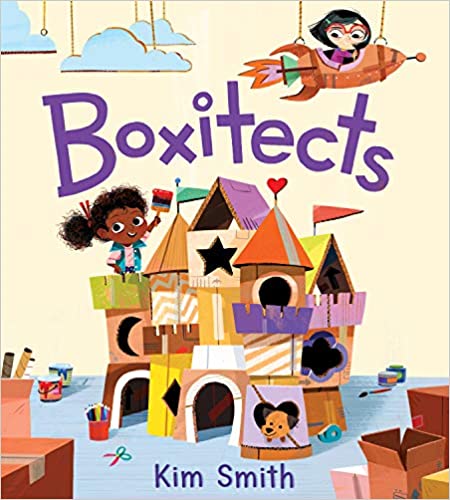 This is our newest favorite spirited STEAM tale. First of all, the amazing made-up words: Boxitect. Blanketeer. Spaghetti-tect. Kids want to be all of them. There is a nice underlying message about the value of teamwork, and tons of cardboard box-creation inspiration, too.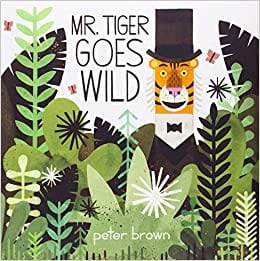 Everyone else in Mr. Tiger's community is pretty stodgy, so when Mr. Tiger decides to let loose a bit, it causes quite a stir. The design in this book is exceptional and makes it a treat to read aloud. The message about allowing your true self to shine—even if that means "going wild"— is good for all of us.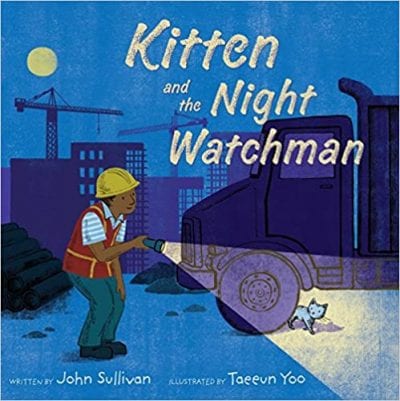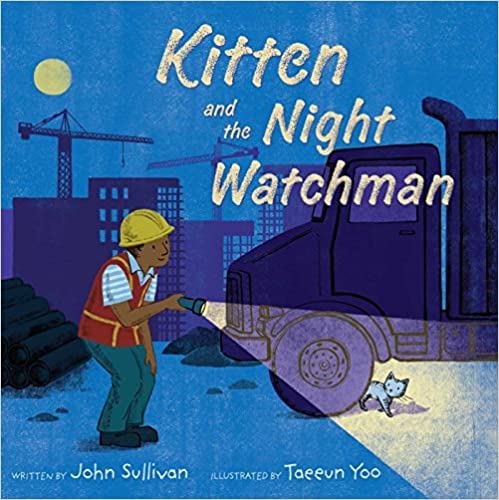 The dad in this touching story works night shift security at a construction site. Its hushed descriptions of his rounds—complete with repeated sightings of a small, gray kitten—mesmerize kids. The text is richly detailed without being too much for preschoolers, and we love the nod to families in which parents work varying schedules.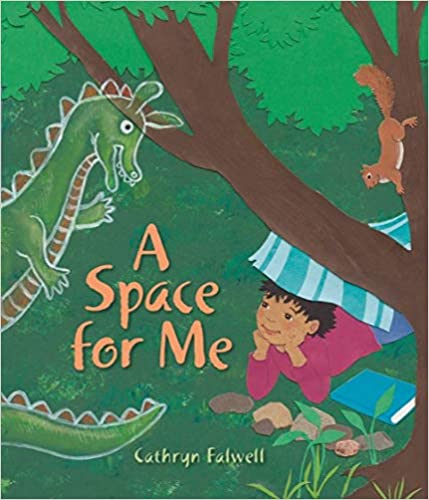 We go back to many of Cathryn Falwell's books with kiddos year after year, and this new offering about the ups and downs of sibling relationships is equally relevant. Alex shares a room with his brother Lucas and is desperate for some space of his own—but when he finally gets it, he finds he misses his brother's familiar presence.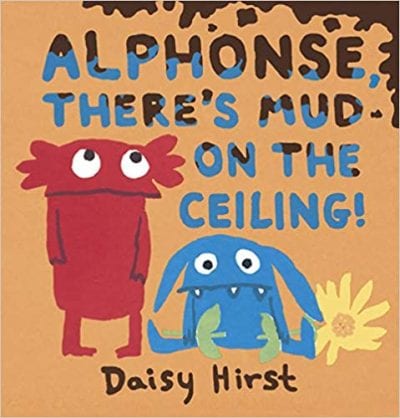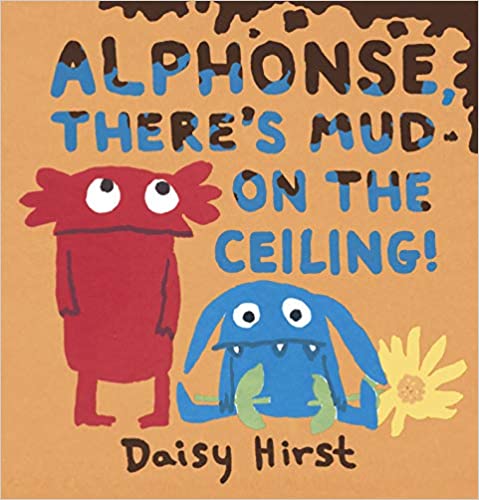 Monster sibs Natalie and Alphonse love playing outdoors, but are frustrated to live in a tall apartment building. Creativity wins, though, and the story is full of their imaginative adventures both indoors and out. We like sharing a story about playing outside that also acknowledges the diversity of kids' homes.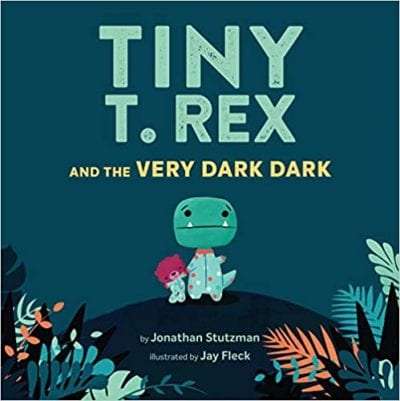 Kids love the unexpected portrayal of a T. Rex as "Tiny," and grappling with common early childhood worries about the dark. With self-reflection, friendship, and impressive ingenuity, Tiny and his stegosaurus pal Pointy show kids the possibility that awaits beyond fears. Also, check out Tiny T. Rex and the Impossible Hug.
34. Ruby's Sword by Jacqueline Véissid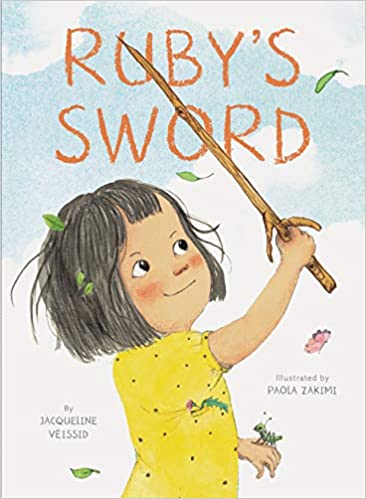 When preschoolers discover stick swords, our impulse can be to squash them in the name of safety. Imaginative Ruby shows us another path, though—one of ants rescued, apples procured, and fictional dragons challenged by a fearless knight, along with a satisfying, friendship-filled ending. Bookmark this for sharing each year when talking about using sticks in safe—but fun—ways.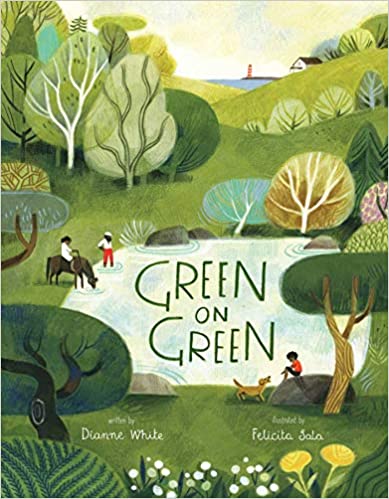 This delightful journey through the colors of the seasons is particularly nice to share if you have a child in your class expecting a sibling. The mother in the book subtly grows with each change in season and by the year's end, the family celebrates a new arrival.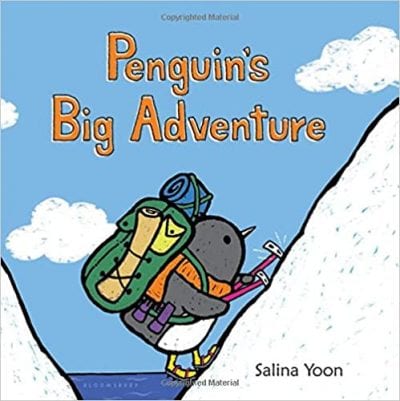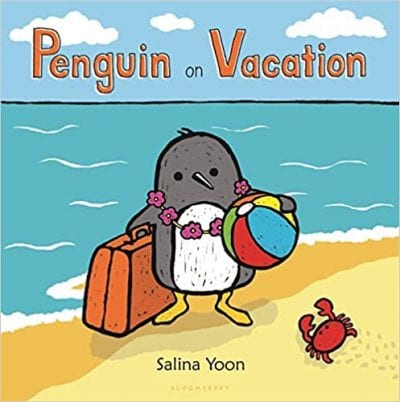 Penguin had our hearts back with Penguin and Pinecone, one of our favorite tales about the power of friendship that evokes amazing reflections from kids. In each subsequent story, Penguin sensitively grapples with a new social-emotional challenge, and we—and our penguin-loving preschoolers—are here for all of them.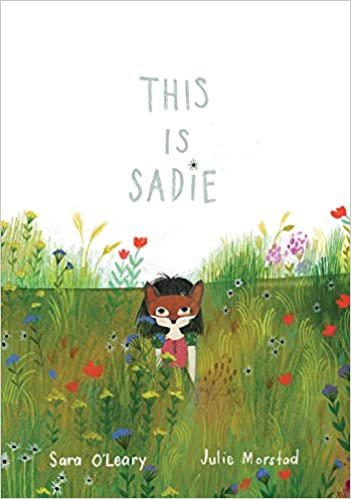 We love Sadie like we love Lulu in Ladybug Girl. Independent and imaginative, she starts playing in the wee hours of the morning and doesn't stop until night. This testament to open-ended play sums up what childhood is about.
38. Natsumi! By Susan Lendroth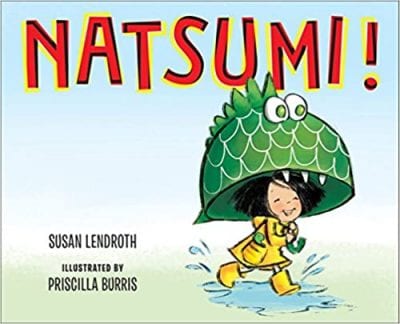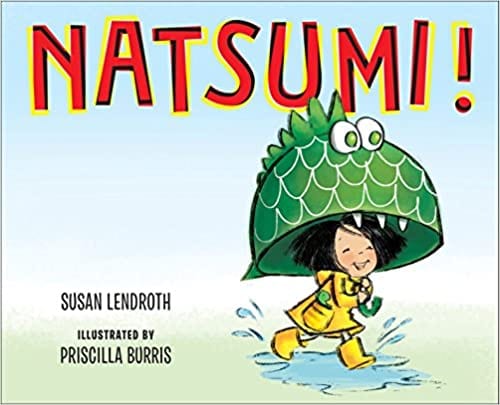 Natsumi has tons of energy, just like many preschoolers we know. Her grandfather helps her channel it into the perfect pastime: Drumming! We like to pair this book with … you guessed it: plenty of percussion invitations.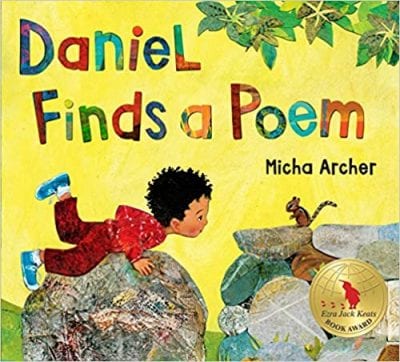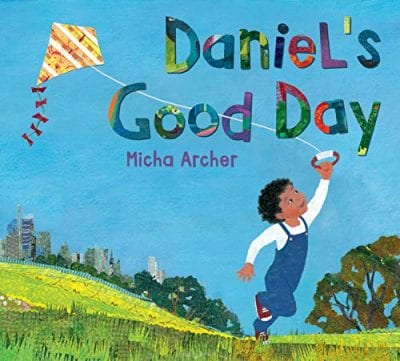 If you think poetry isn't for preschoolers, think again. They dictate the most perfect poetic lines, and this pair of titles is the best springboard. Daniel is an honest, observant, caring delight of a character.
41. Mommy's Khimar by Jamilah Thompkins-Bigelow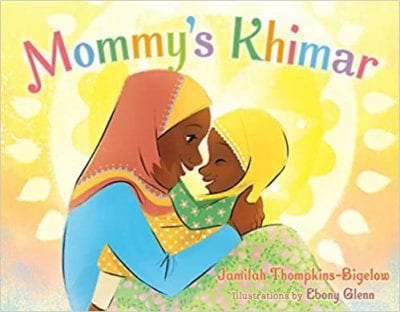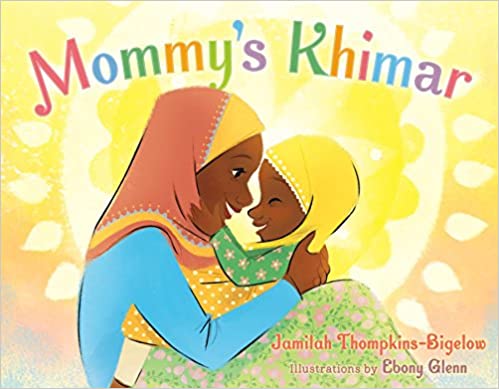 This feel-good story tells of a little girl who plays dress-up with her mother's headscarves. We love sharing it when talking about families, or when conversations about head coverings arise among students.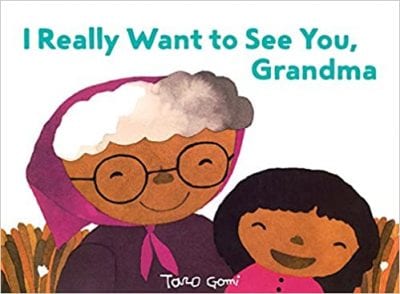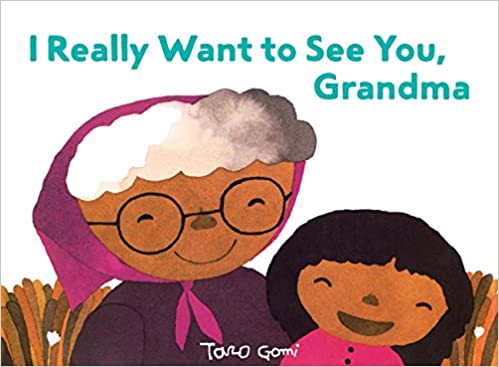 This story is for every kid who fiercely misses a special relative. Yumi desperately wants to see her Grandma, so she sets out for her house. What she doesn't know is that Grandma has also decided to make a visit, causing some frantic back-and-forth.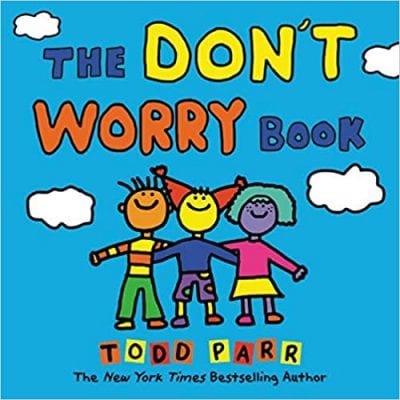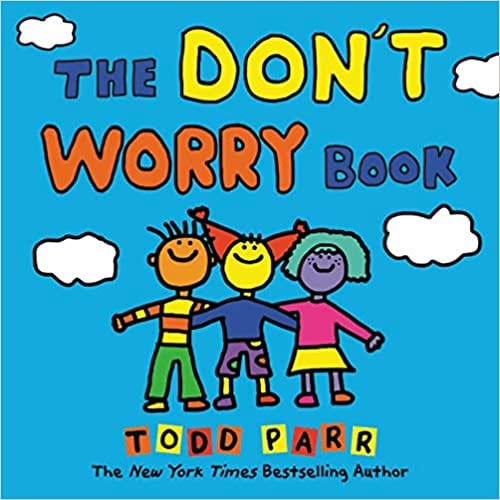 Todd Parr's books reassure and help shape young children's thinking about so many topics. This new favorite feels important to share with kiddos. It invites them to feel safe talking about their worries, and, as all Parr's books do, ends with a message of hope.
44. Being Frog by April Pulley Sayre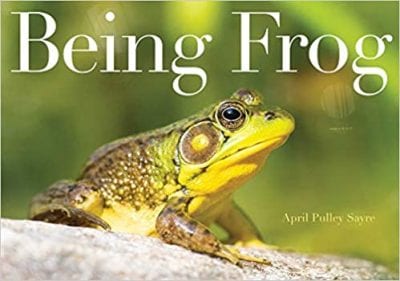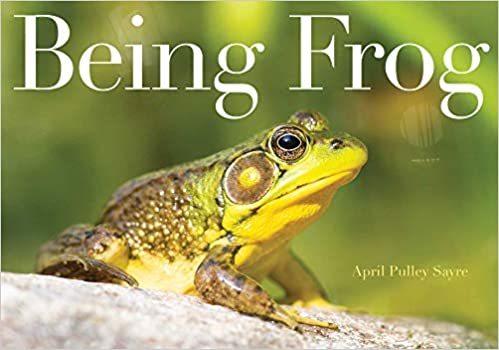 April Pulley Sayre's photos are unparalleled for encouraging kiddos to study nature and observe like scientists. We love all her titles, but this one is particularly helpful for classrooms that study frog life cycles.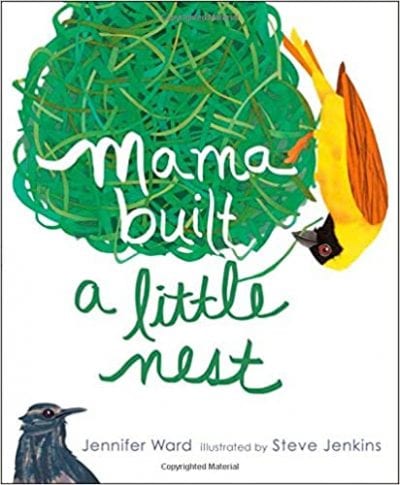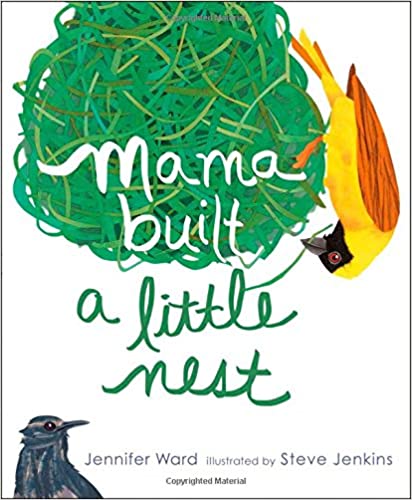 Birds' nests are so fascinating and this title captures that in a preschool-friendly way. We like to make play, art, or nature materials available for children to explore "making nests" after reading.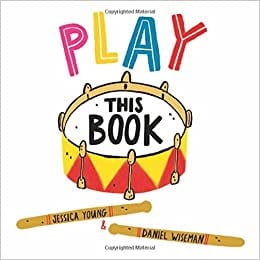 Interactive books can be tricky to read to a group, but with some additional direction, this instrument-themed one works so well. Get kids playing the "piano" on the floor, crashing imaginary cymbals, and feeling the rhythm!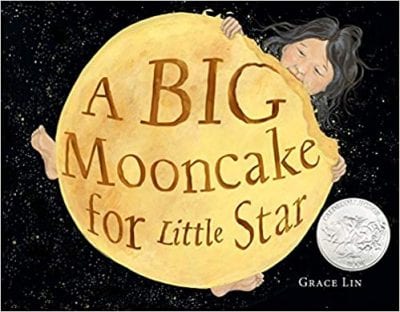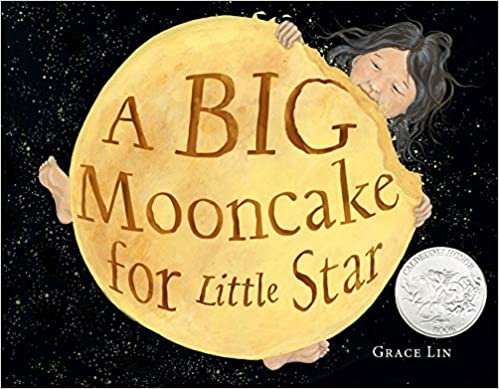 Preschoolers know how hard it is to resist sampling delicious treats, especially when they helped make them. Little Star nibbles and nibbles some more. There's so much to talk about with kids when sharing this—parent-child traditions, cultural traditions, phases of the moon … and we guarantee kids will want to talk all about Little Star's amazing pajamas!
48. The Hug by Eoin McLaughlin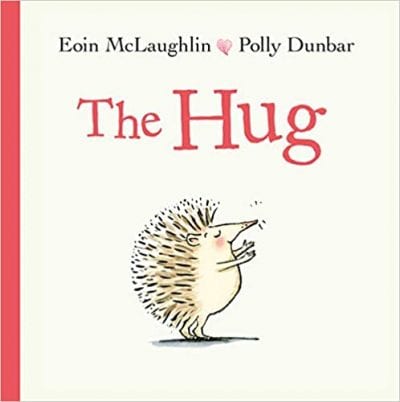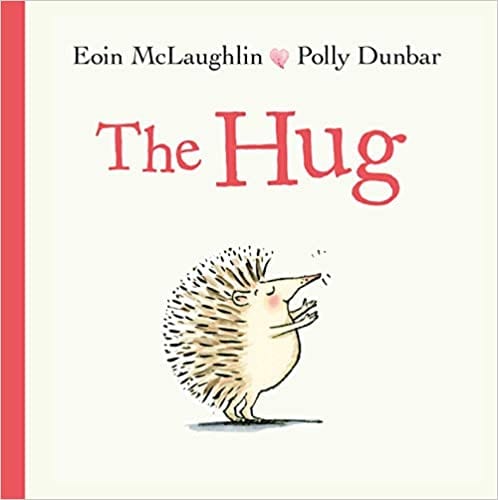 This double-sided book tells a friendship story from the perspectives of Hedgehog and Tortoise, both of whom are searching for a hug. Preschoolers know the value of a great hug, so they readily cheer both animals on when they feel unhuggable.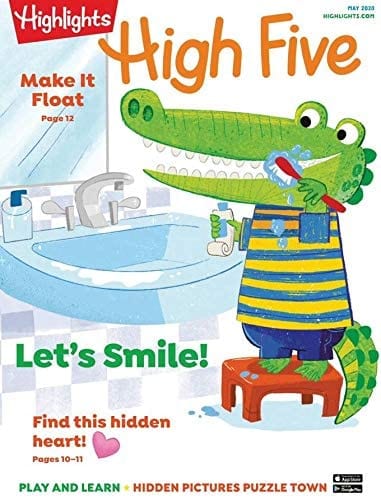 We couldn't close out our favorite books for preschoolers without a nod to another favorite literary medium. Magazines are perfect for preschoolers' variable attention spans and interests. Read one page or the whole thing! This younger version of the classic Highlightsis so rich. In particular, we flip straight to the search and find pictures, short stories about recurring characters, poems, and "how-to" activity directions.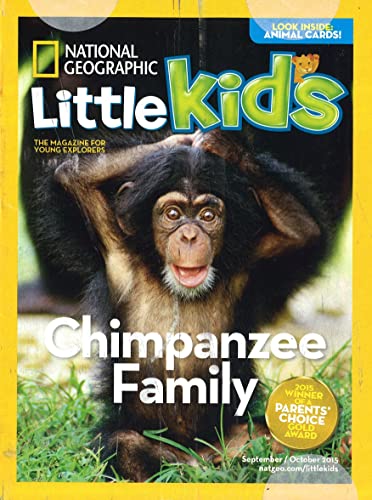 This magazine is just the right size for preschool hands and packed full of fascinating photographs, science and social studies information, activity directions and more. We've been known to hang onto back issues that relate to curriculum topics we study every year to share as read alouds, and to laminate the early literacy activities for repeated use!
What are your favorite books to share with preschoolers? Post them in the comments!