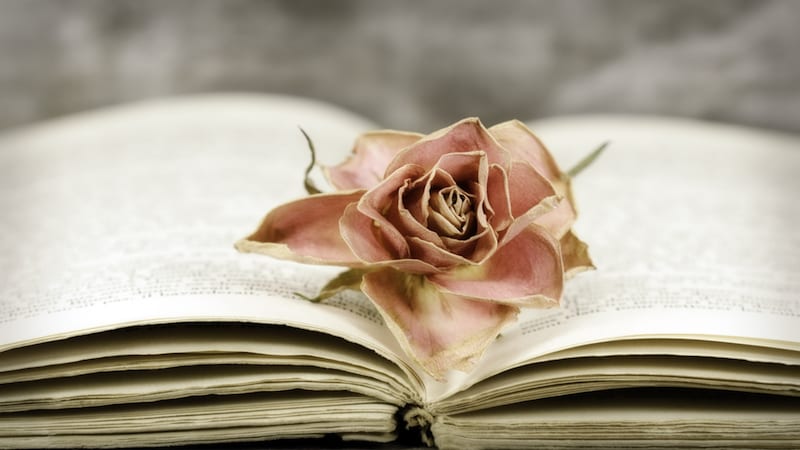 We love Poetry Month! Time to slow down and take in the sweet deliciousness of beautiful words. Time to dig deeper, let loose our imaginations, and examine thoughts and emotions in a different way. Most likely, you spend most of your efforts collecting poems that will strike a chord with your students, so we've collected 10 amazing poems about teaching just for you—to inspire, amuse and tap into the deep connection we all have with this crazy yet lovely profession.
If only it were this effortless!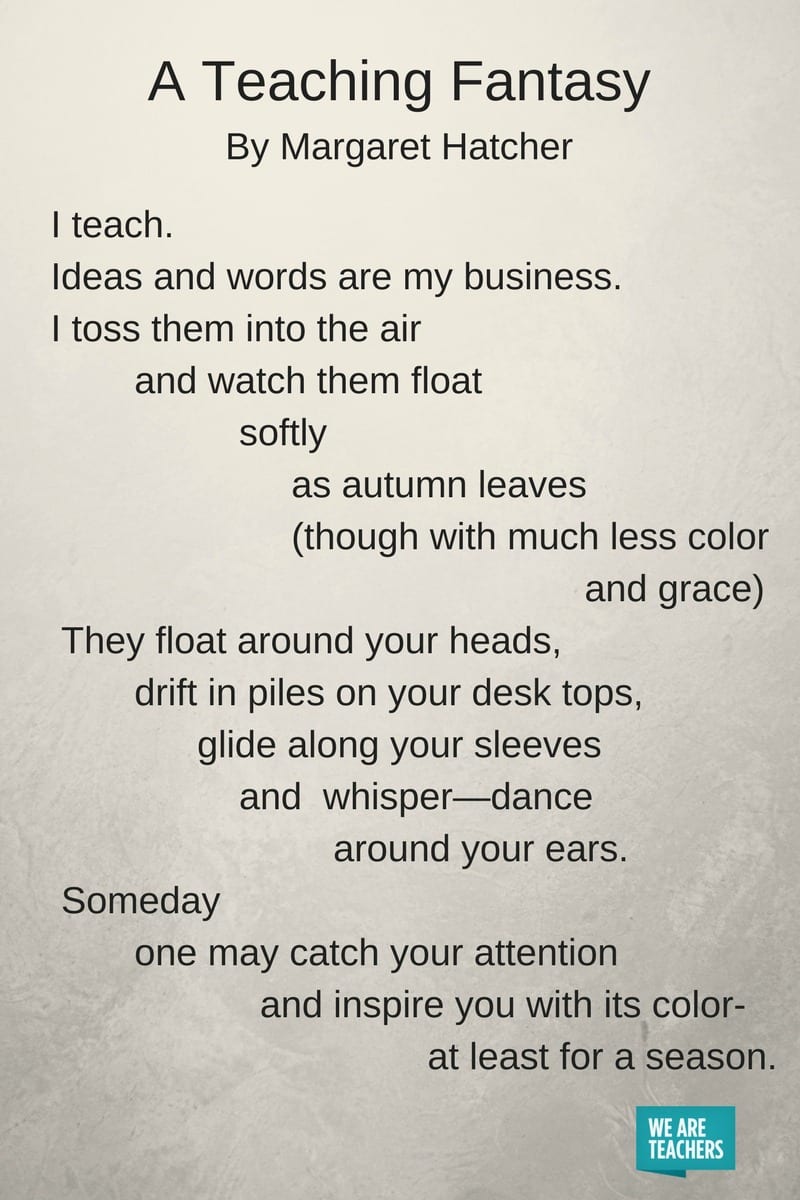 Yep—teachers are human too!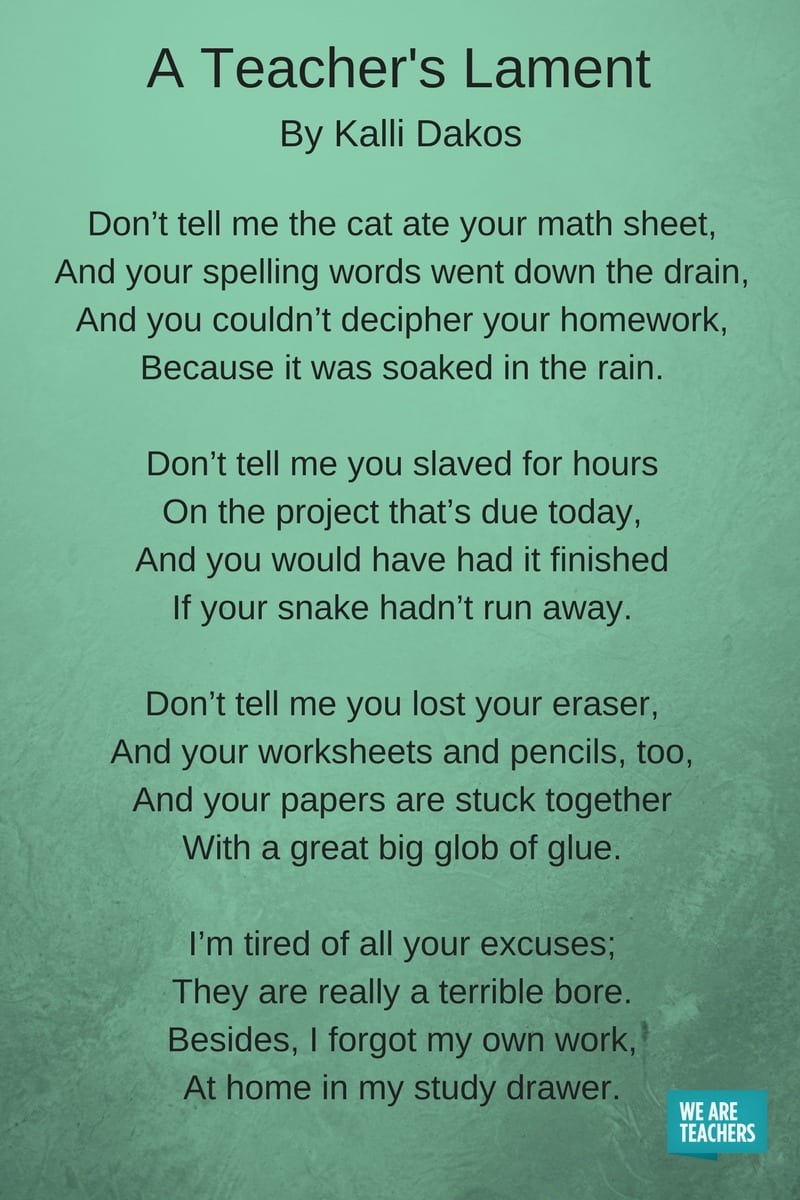 When words create such a colorful picture.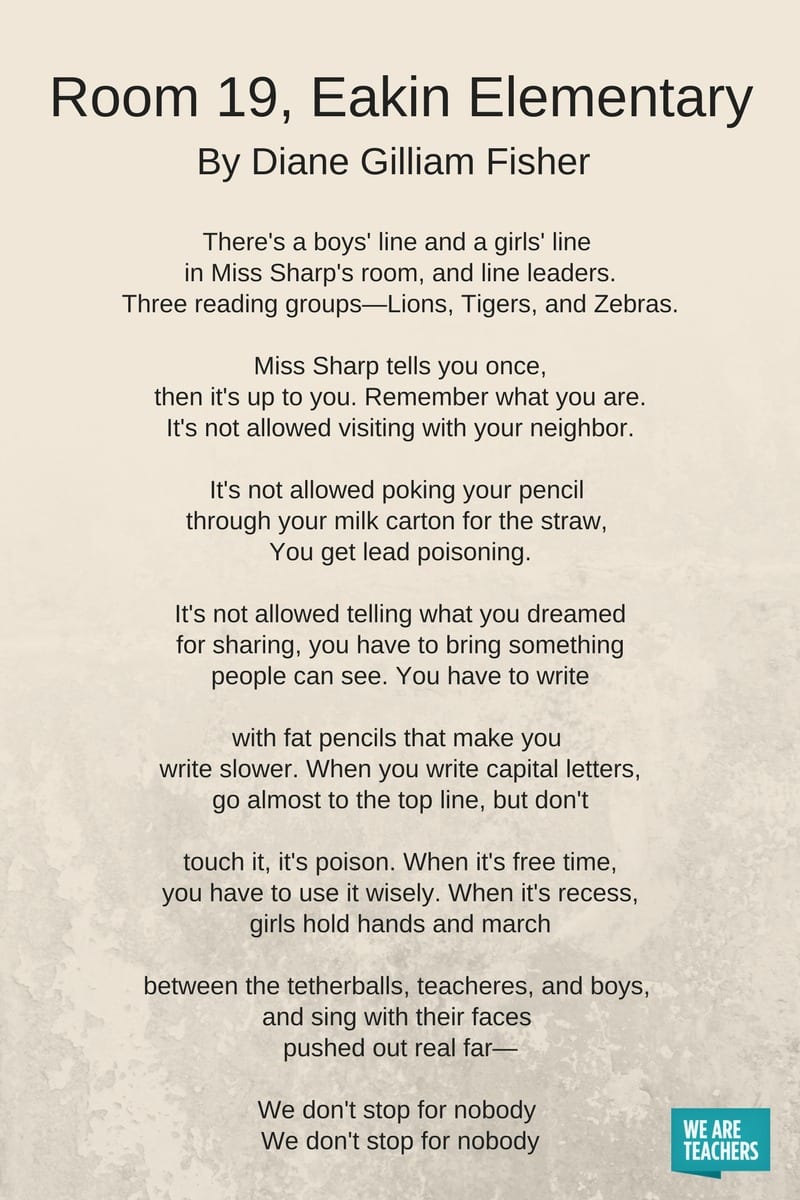 You can't really understand the connection until you're in it.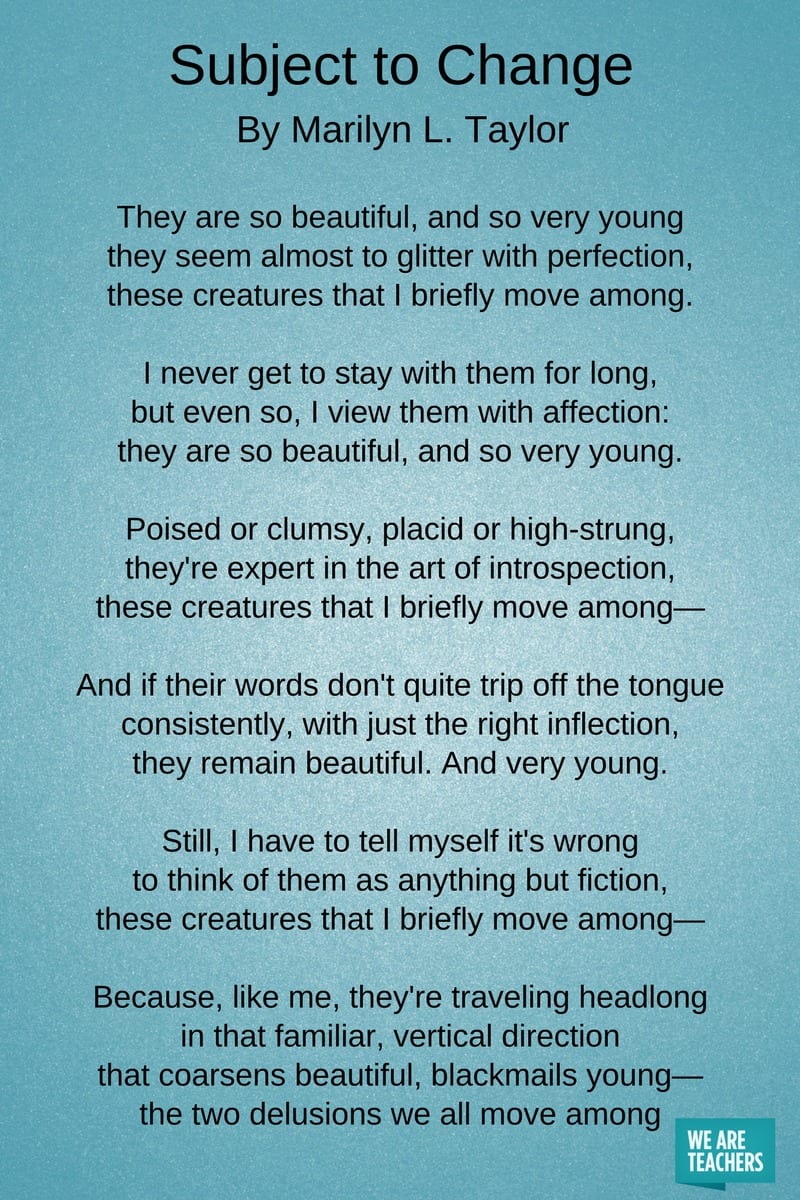 Wise observation, and patience pays off in the classroom.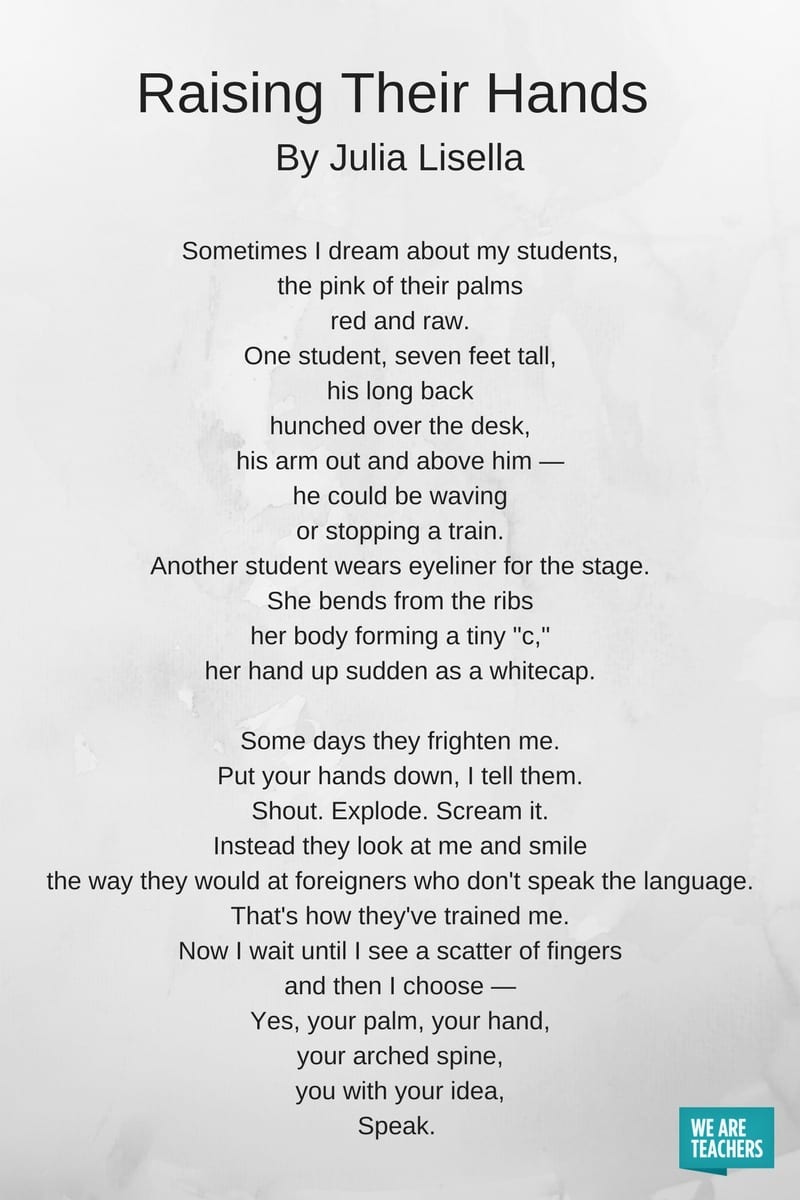 The best part of teaching—having an impact.
Every reading teacher is familiar with this scenario.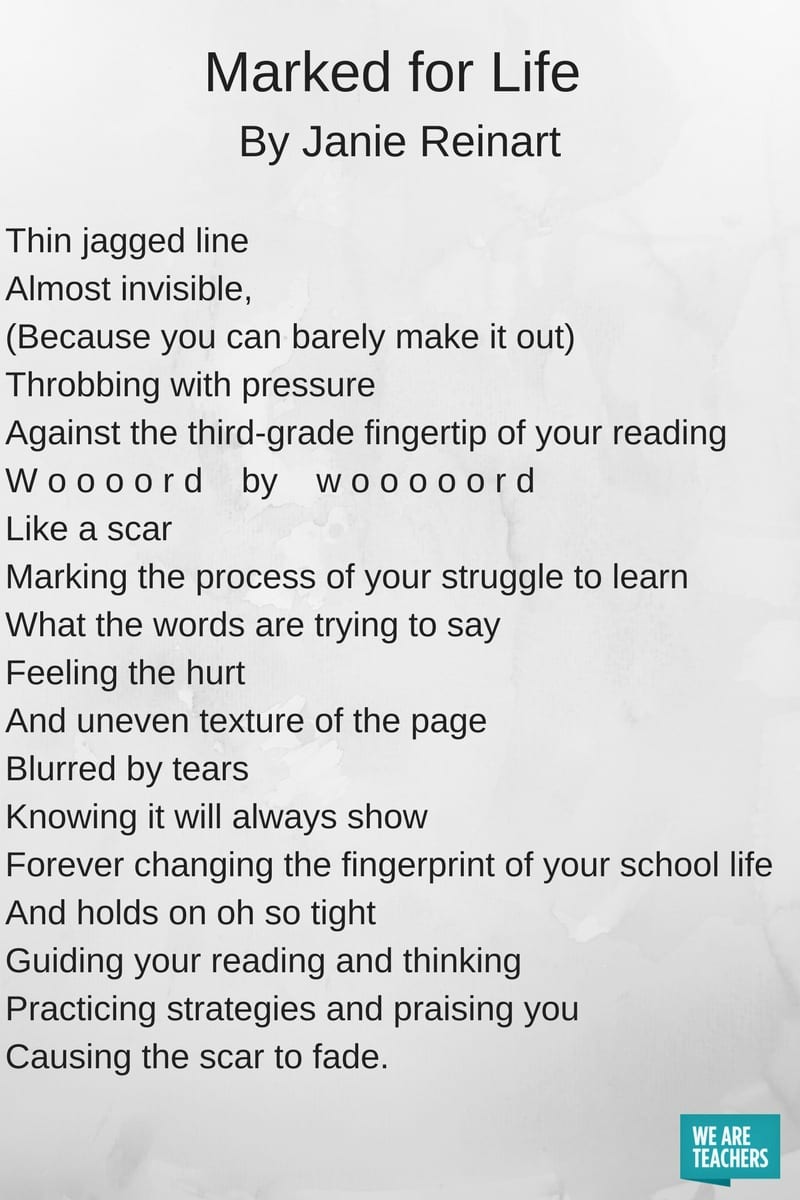 8. Opposites by Eileen Snook
Some days …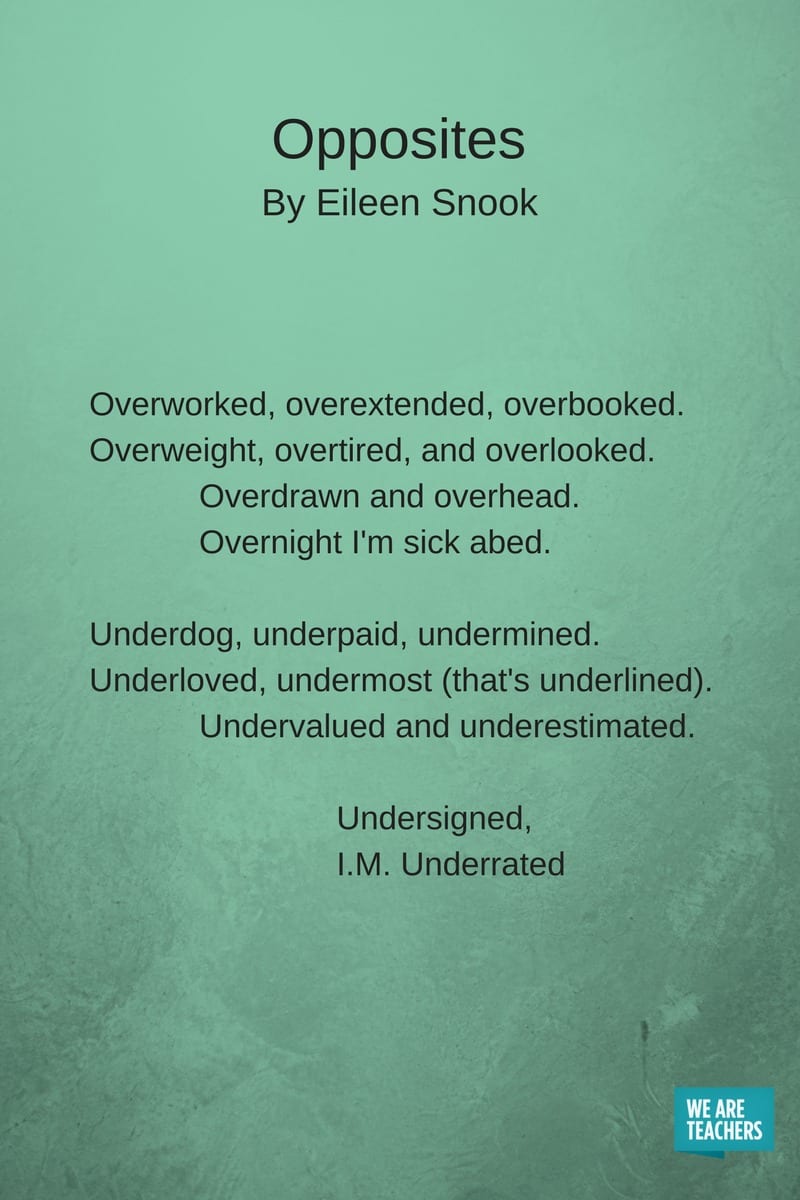 Puts into words what so many of us feel in our gut.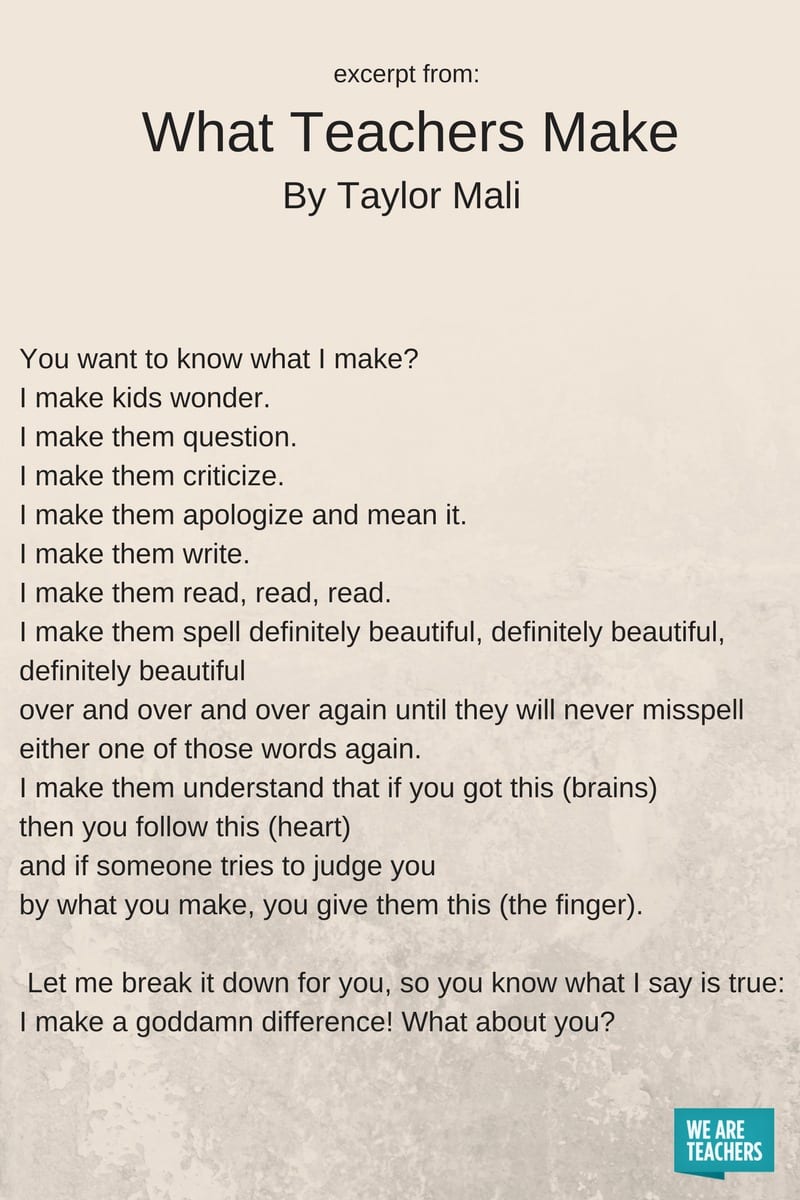 To be bold as a teacher.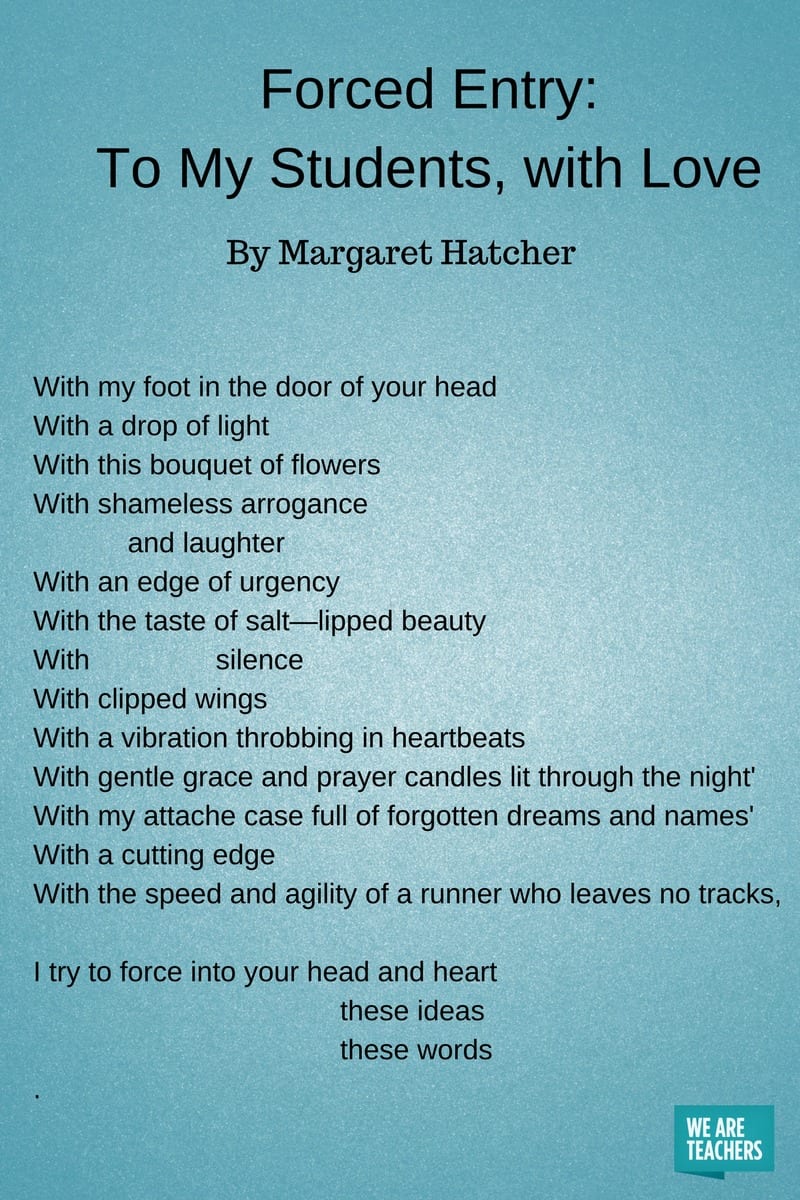 For more poems about teachers and teaching, check out these amazing collections: