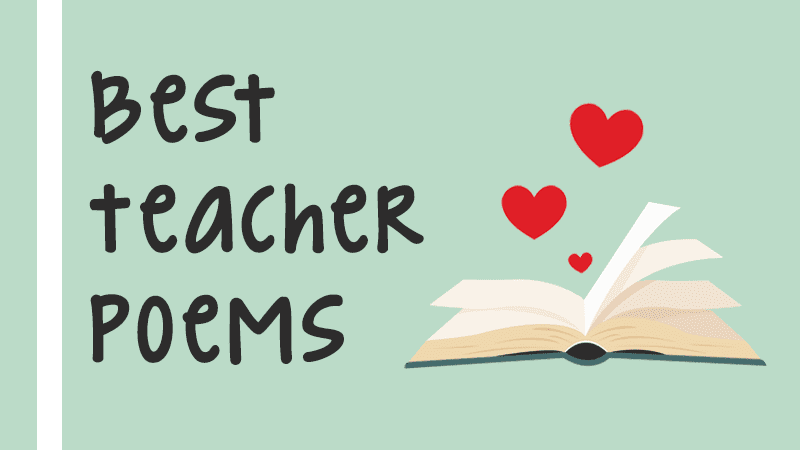 If you are a teacher attempting to share your love of poetry with students, you probably put a lot of effort into searching for poems you think will strike a chord. Thank you! And to show our appreciation, we've collected 12 amazing poems about teaching just for you—to inspire, amuse and tap into the deep connection we all have with this crazy, lovely profession.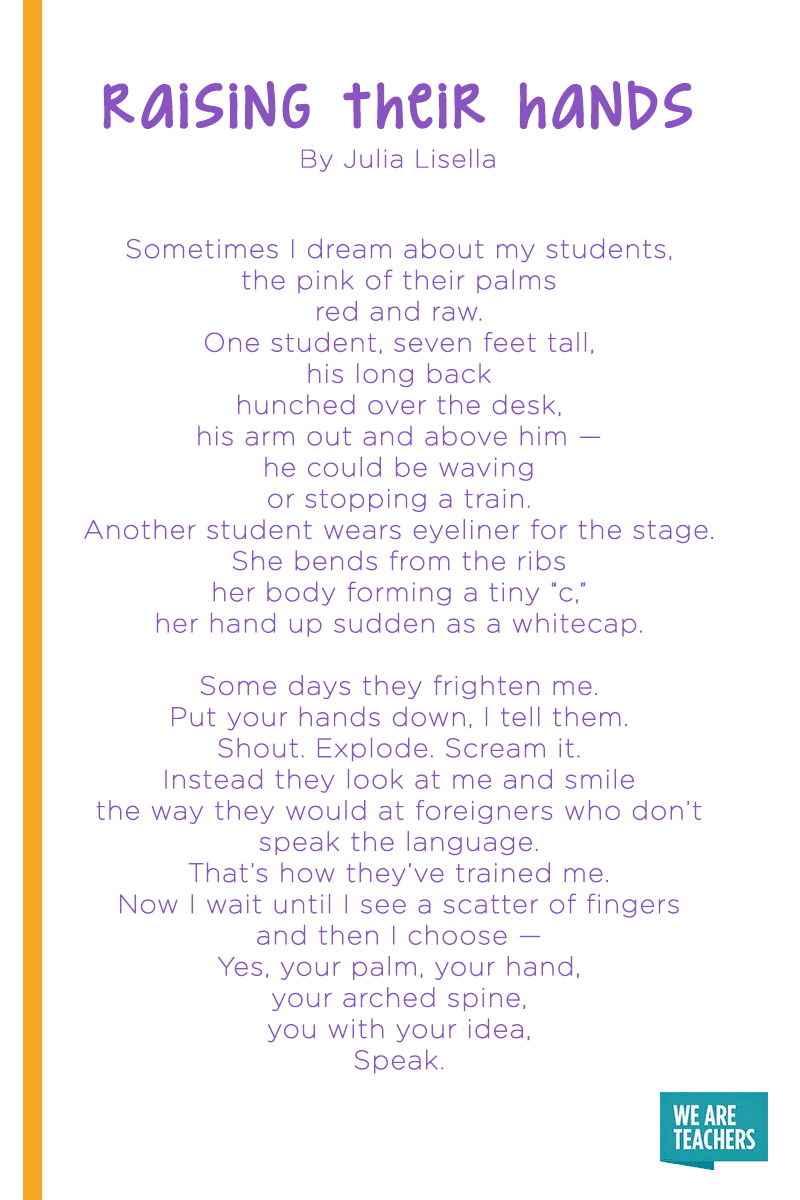 Sometimes I dream about my students.
2. Teachers by Kevin William Huff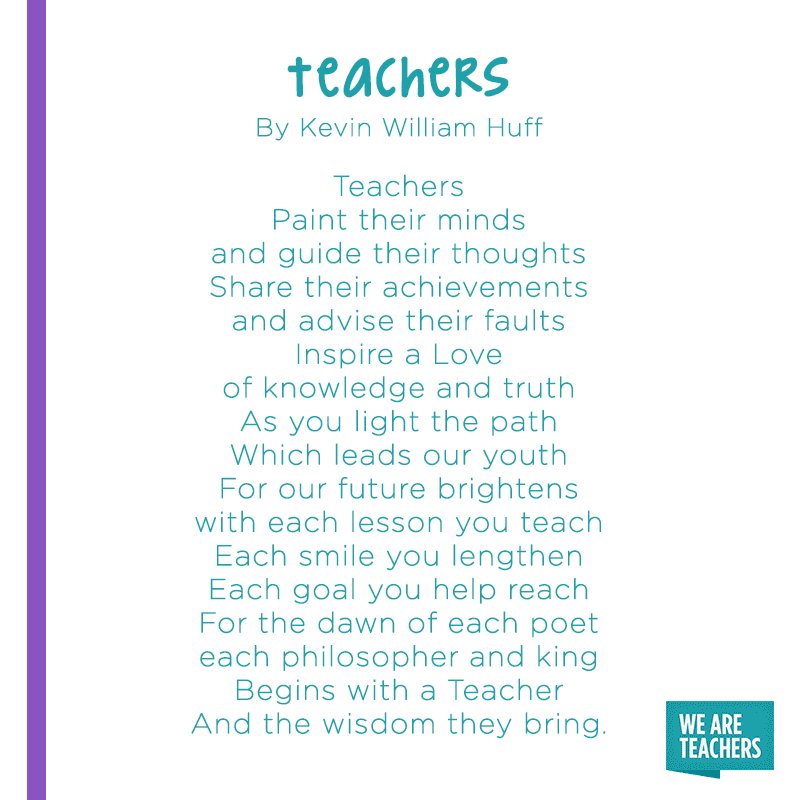 It all begins with a teacher.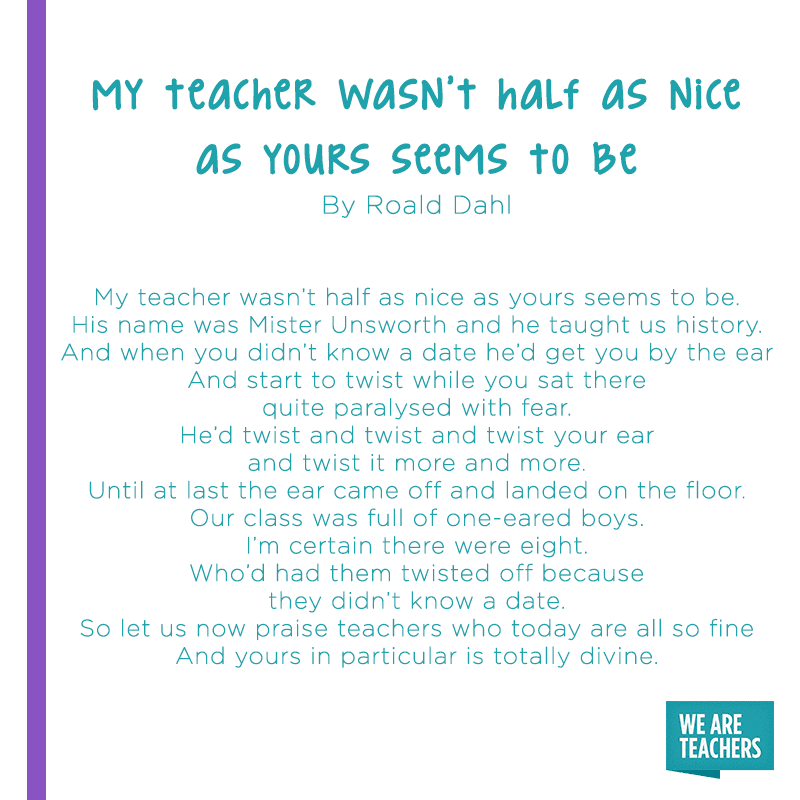 Let us praise teachers who today are all so fine!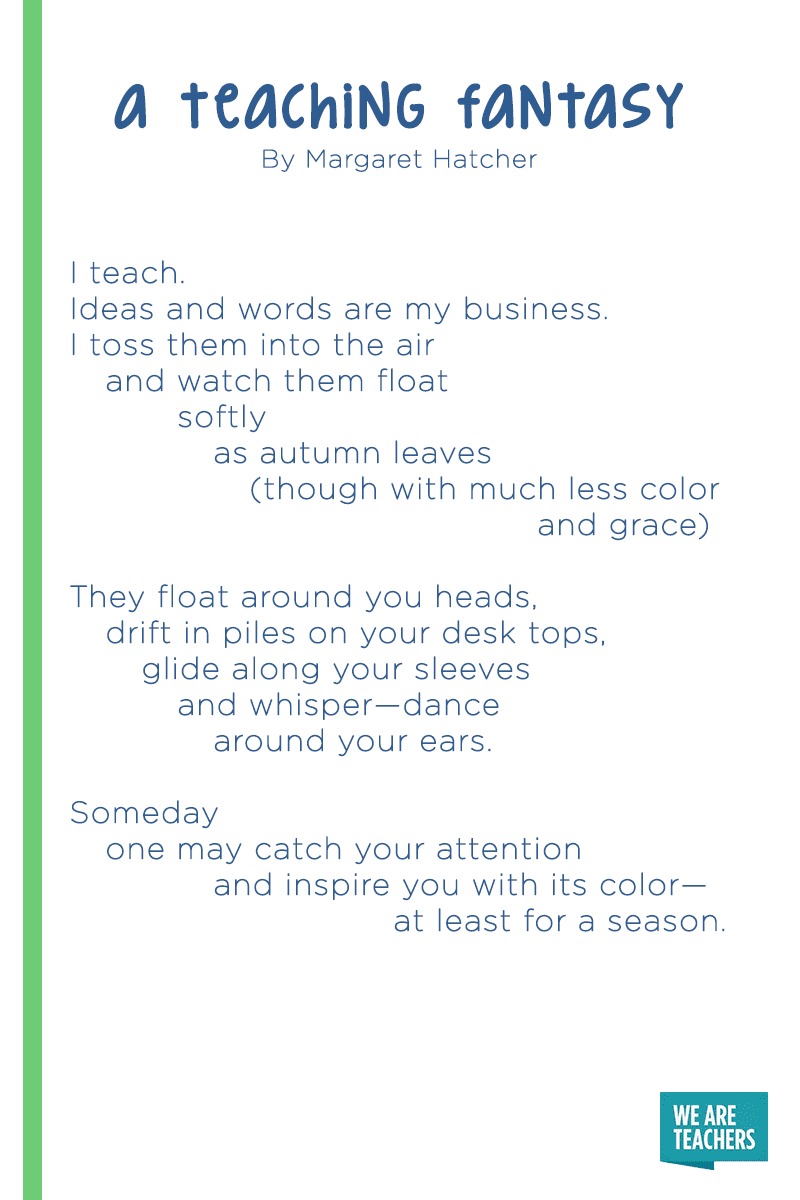 Someday one may catch your attention.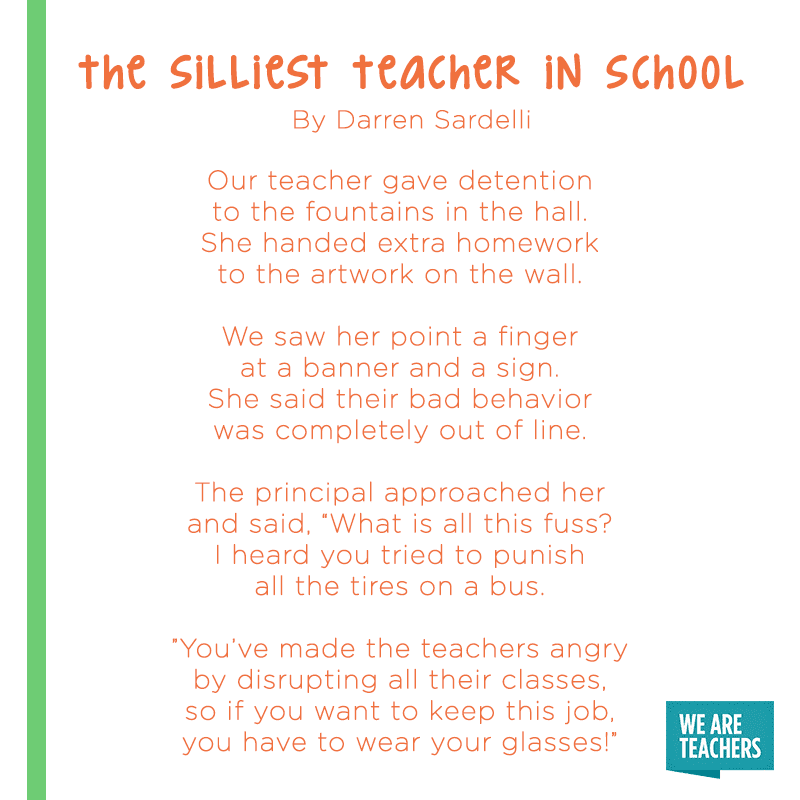 What is all this fuss?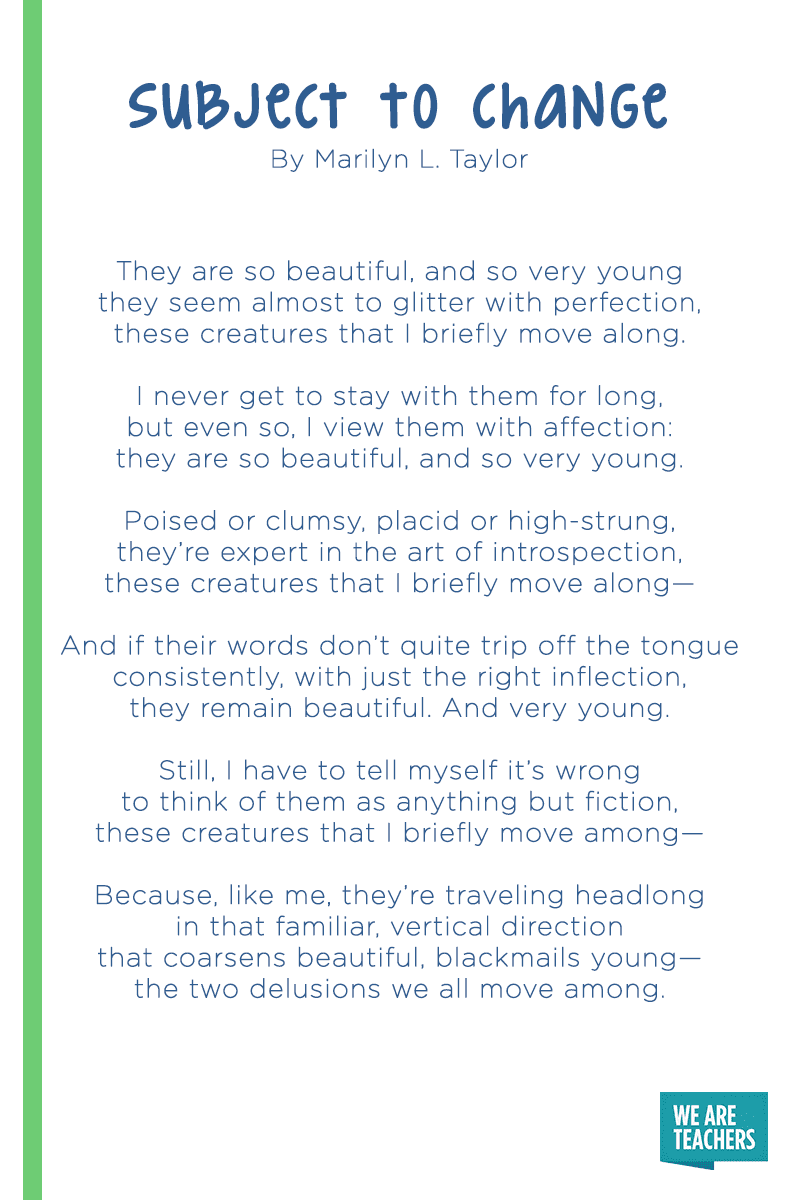 They seem to glitter with perfection.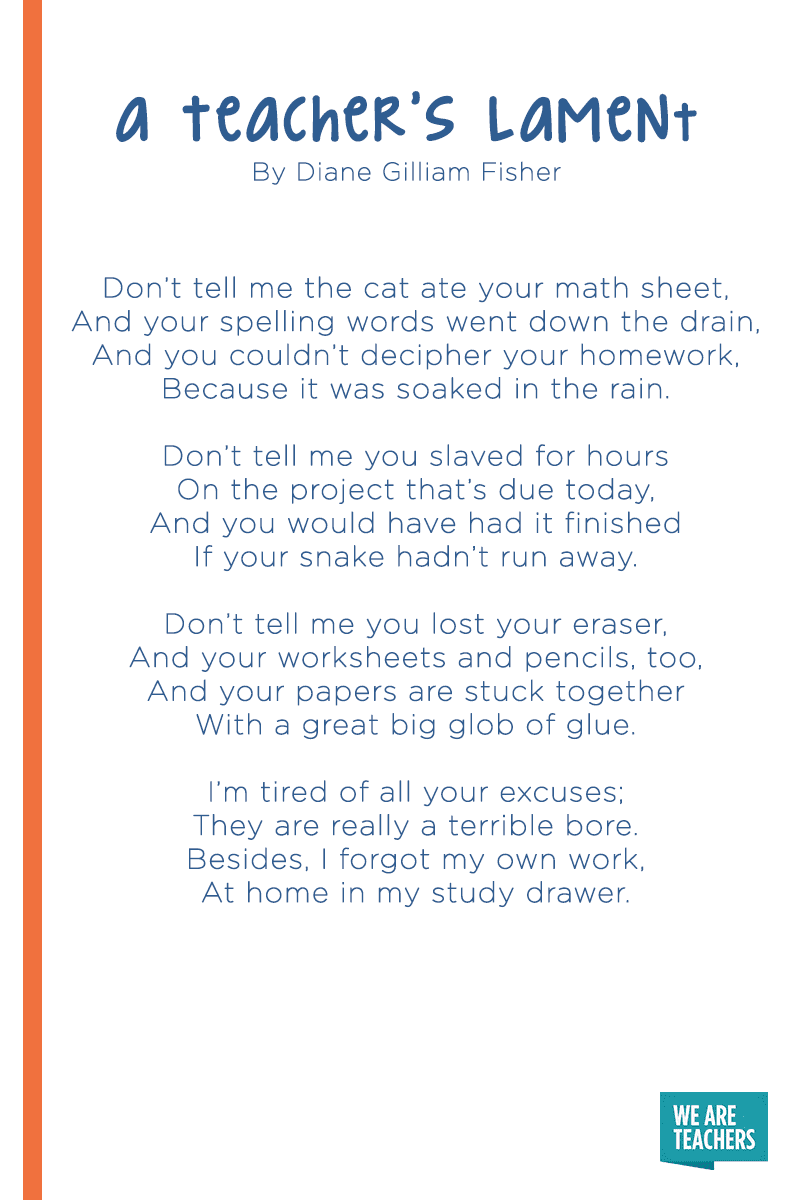 I'm tired of all your excuses; they are really a terrible bore.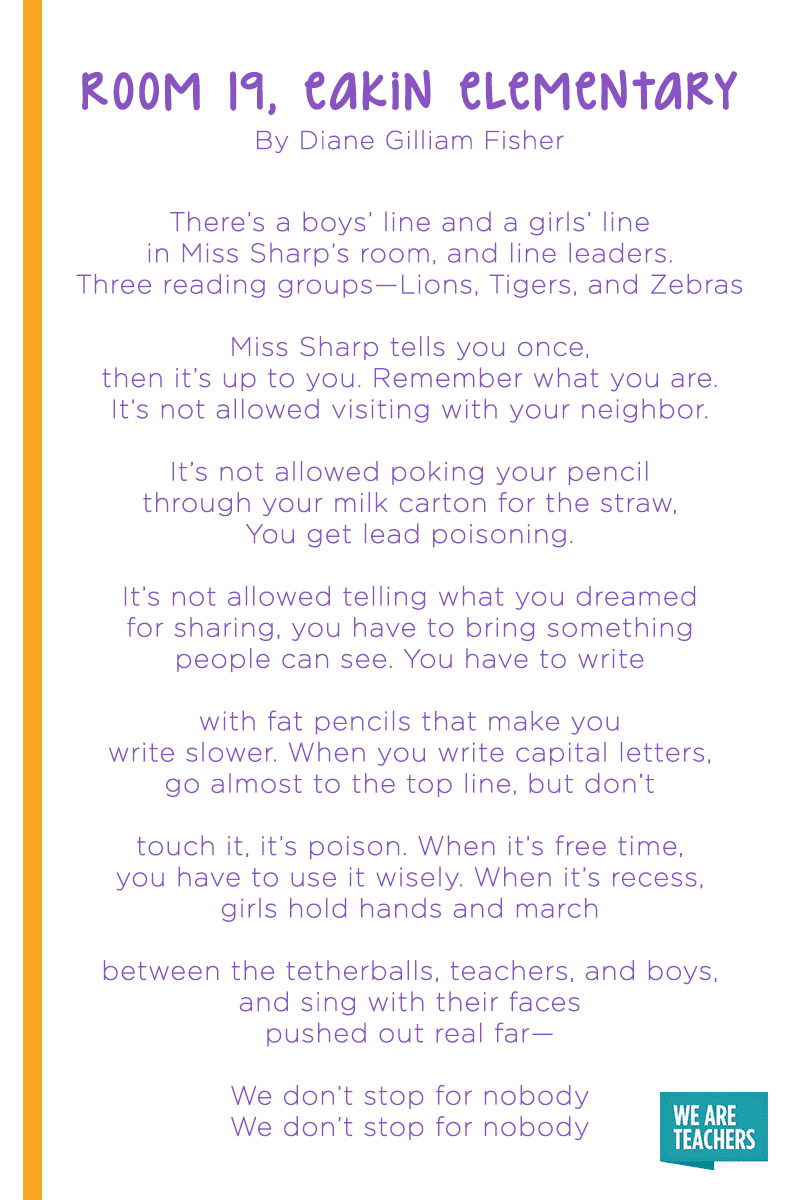 It's not allowed, visiting with your neighbors.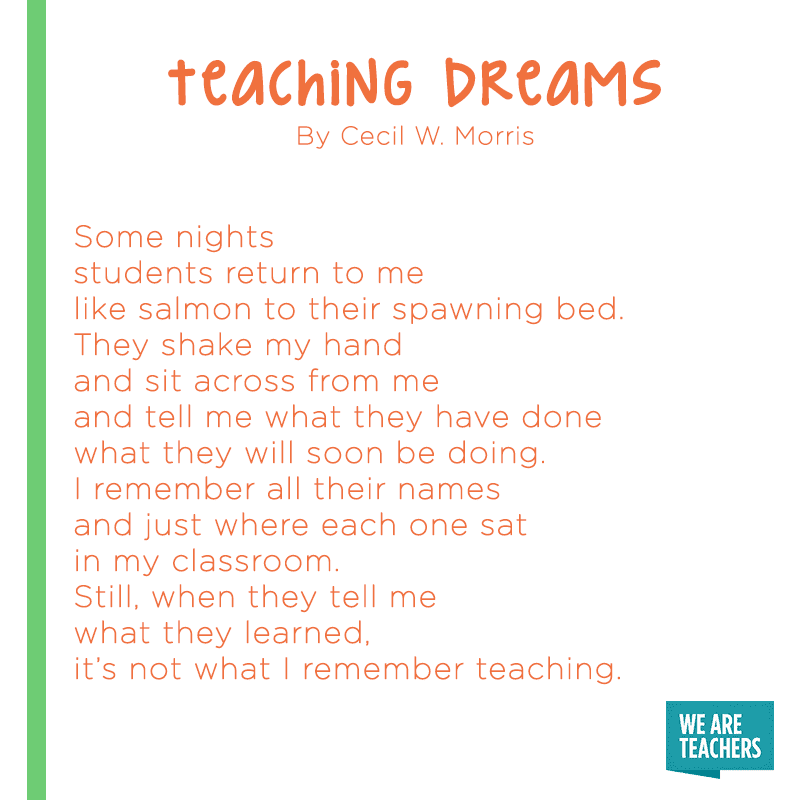 Some nights students return to me.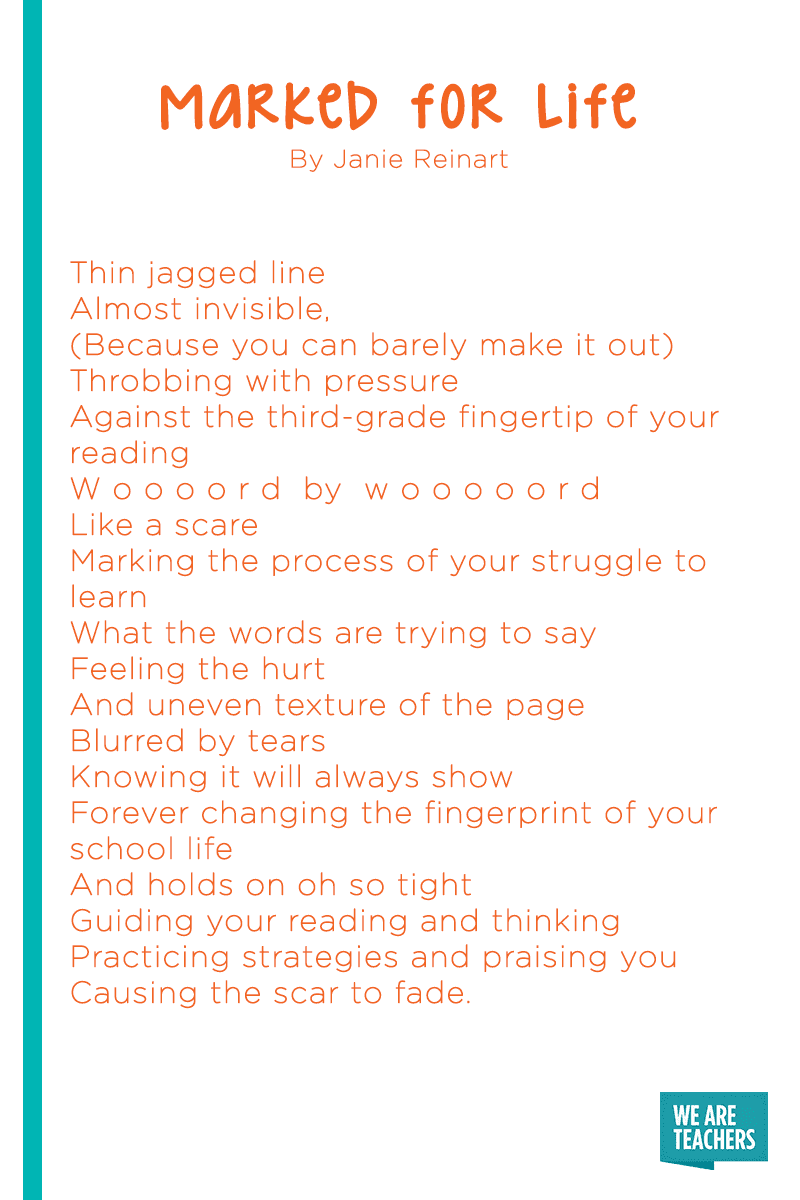 Marking the progress of your struggle to learn.
11. Opposites by Eileen Snook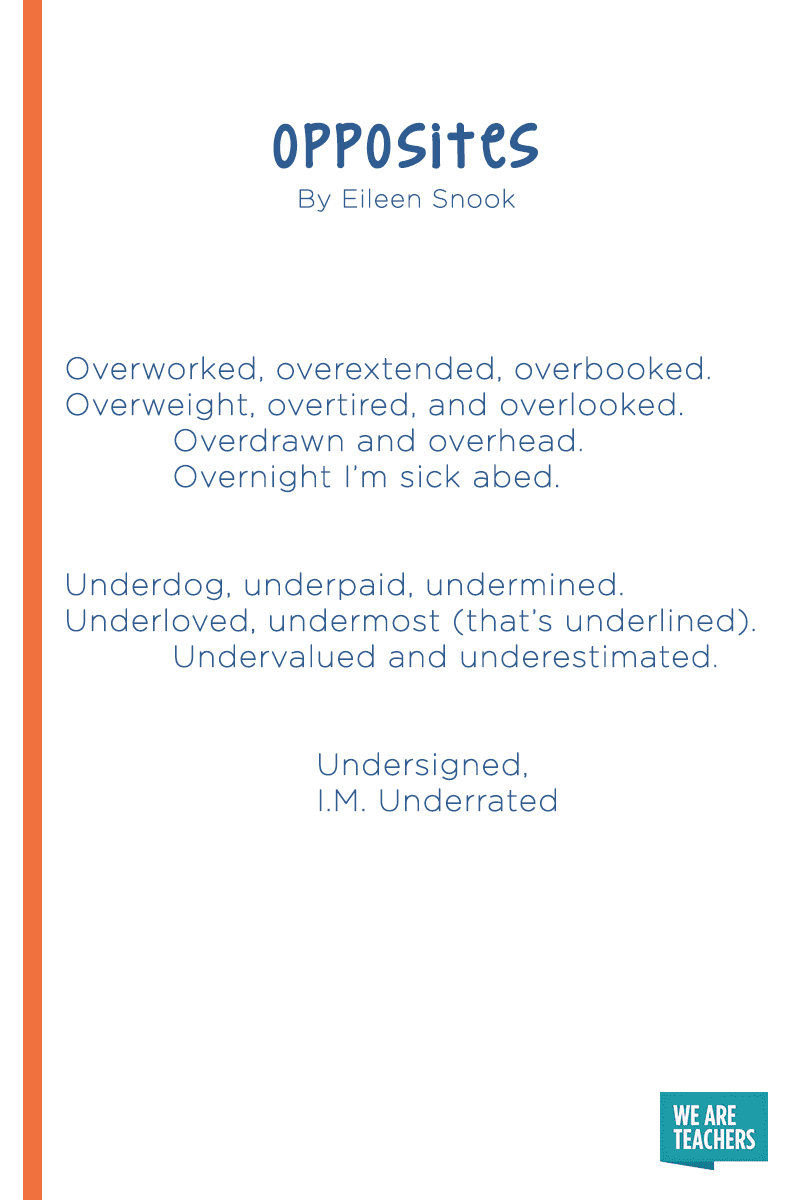 Overweight, overtired, and overlooked.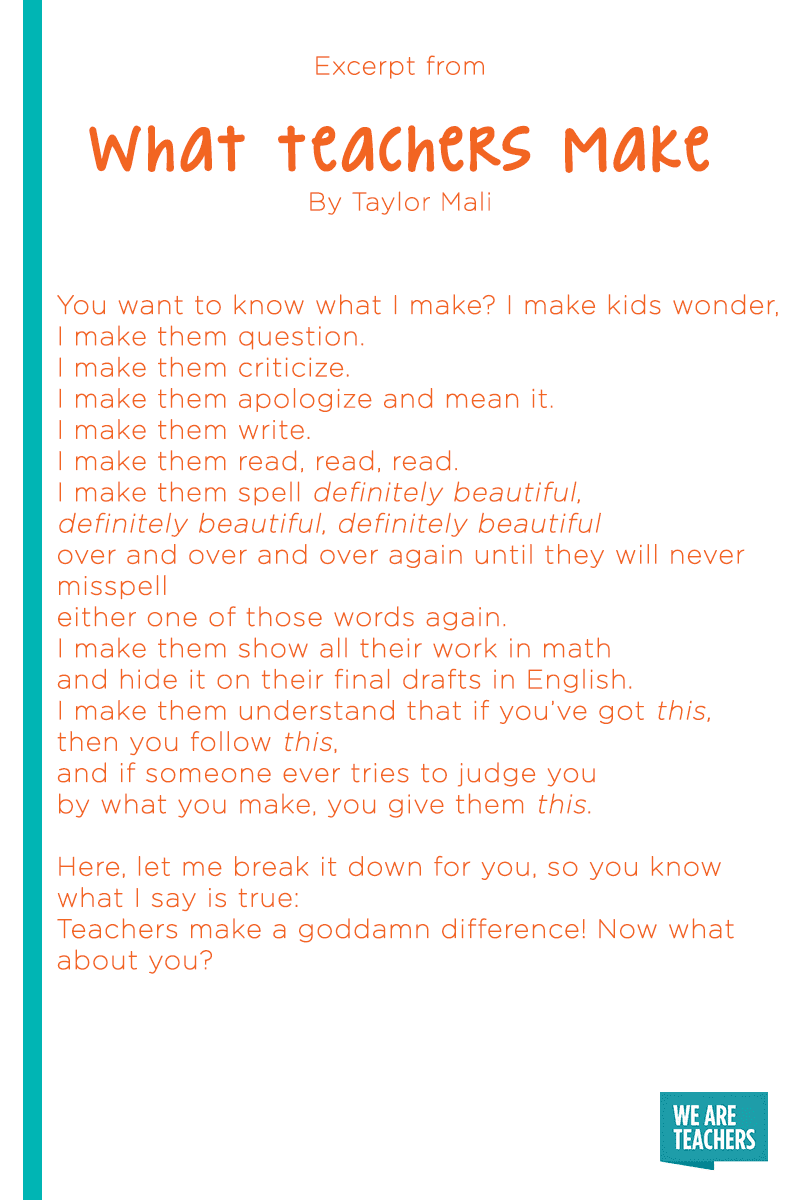 You want to know what I make?
Do you have a poem about teaching to share? Post it in our WeAreTeachers HELPLINE! Facebook group!
For more poems about teachers and teaching, check out these amazing collections: