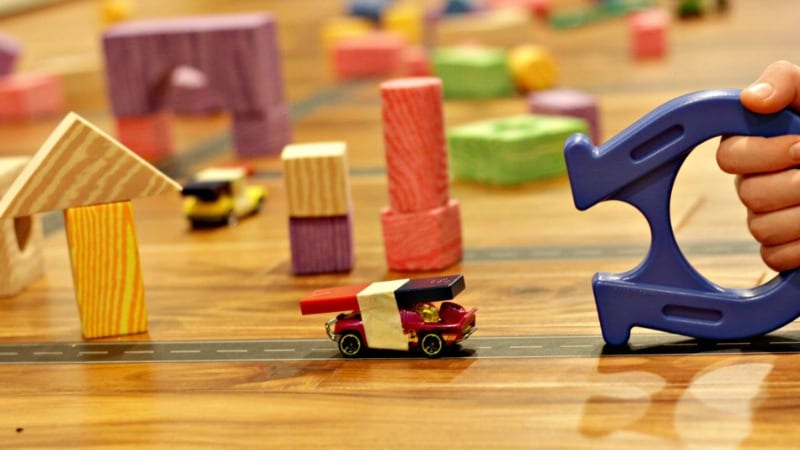 Daytona, Indianapolis, Talladega … add your classroom to the list of legendary speedways when you incorporate some of these NASCAR teaching ideas into your lesson plans. Whether you're building balloon-powered cars, racing to read, or painting with wheels, these ideas inspired by racing will speed your class on its way to success.
1. NASCAR Acceleration Nation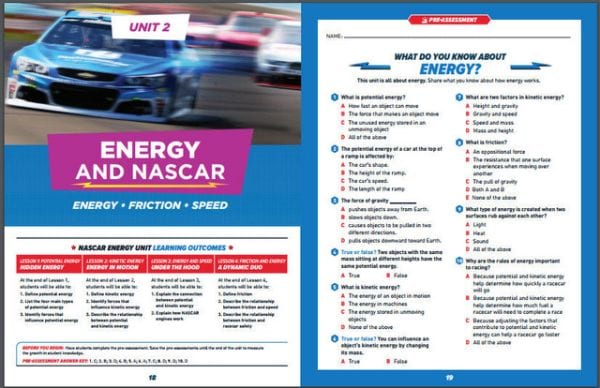 NASCAR teamed up with Scholastic to create a series of free STEM lessons, complete with classroom activities and assessments. Build paper race cars and use them to learn about drag, drafting, energy, and more.
SOURCE: Acceleration Nation
2. Race Car Blending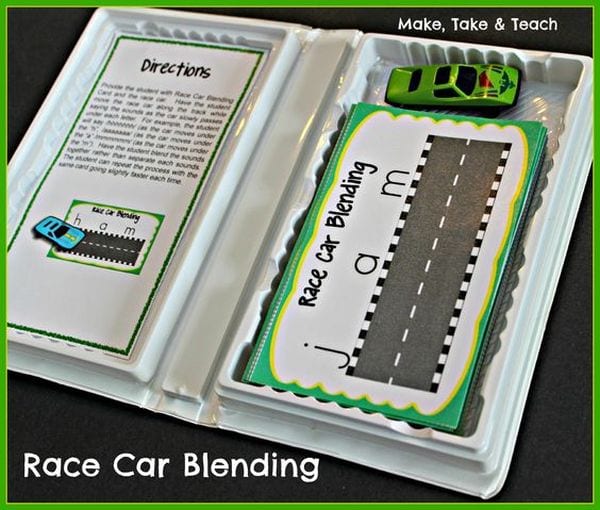 Accelerate reading skills by adding a toy car into the mix. Students will love racing a car along the track as they learn to blend letter sounds into words.
SOURCE: Make, Take, & Teach
3. Reading Race Track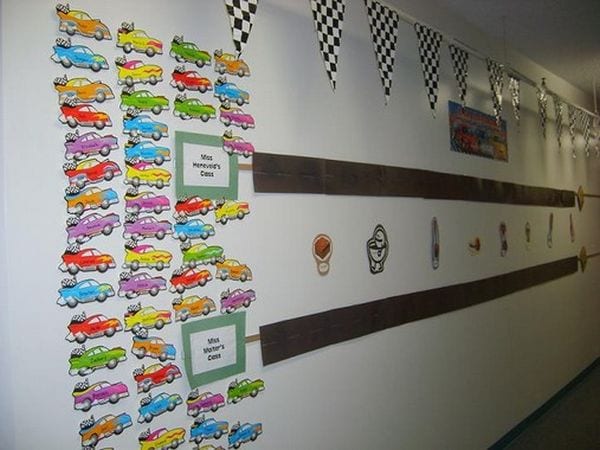 Everyone can be a champion with this reading race track! Set a track with goals along the way to tally the number of books each student reads. Bonus: Offer extra points for reading NASCAR driver biographies or books about auto racing.
SOURCE: Super Teacher Ideas
4. NASCAR Crew Chief Project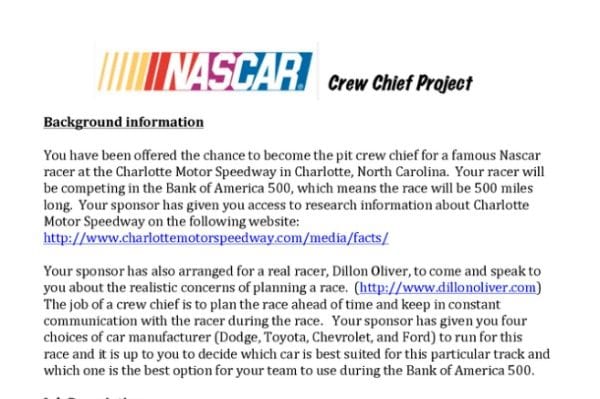 Turn middle school students into crew chiefs as they use percentages and equational reasoning to choose the best real-life car for the race track.
SOURCE: Better Lesson Plans
5. Pool Noodle Race Track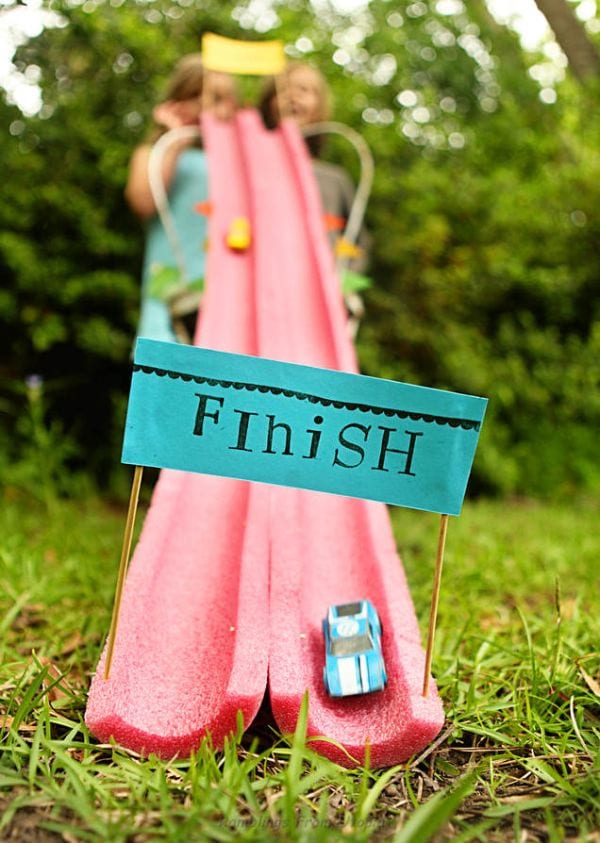 Grab a couple of pool noodles from the dollar store and turn them into race tracks for toy cars. Use math skills to track how often different cars win the race.
SOURCE: Ramblings from Utopia
6. Roadway Letters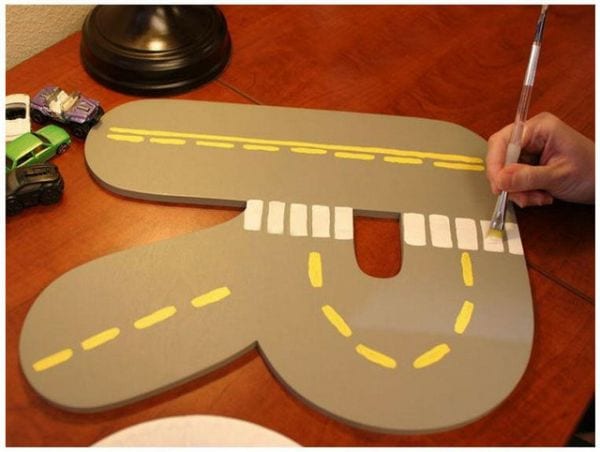 Paint large wood or cardboard letters black or gray and add some striping to create road letters. Little ones can run cars around the shape for tracing practice, while older ones can practice sounds and spelling.
SOURCE: Welke.nl
7. Abstract Car Painting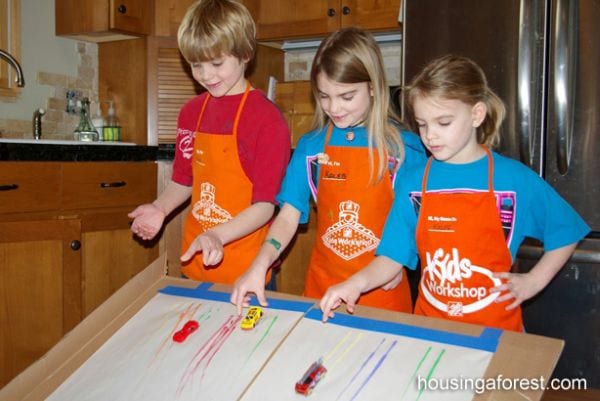 Sure, it's a mess, but think of how much fun your students will have when you let them use cars as paintbrushes! Discuss colors, patterns, mark-making, and other art concepts along the way.
SOURCE: Housing a Forest
8. Build Your Own Race Track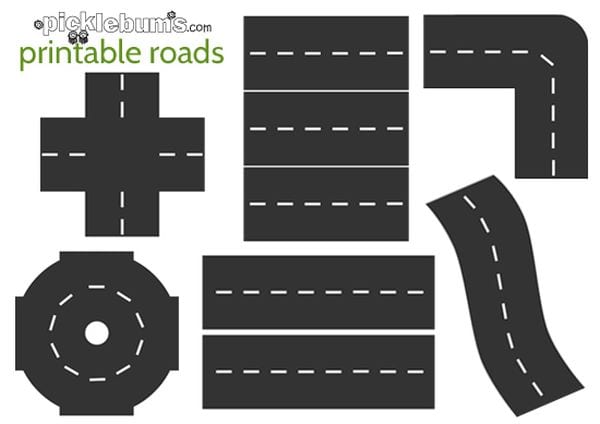 This free printable has endless uses for all your NASCAR-inspired teaching ideas. Decorate your classroom walls, create a bulletin board, or laminate the pieces so students can build their own roadway designs.
SOURCE: Picklebums
9. All Around the Race Track Music Lesson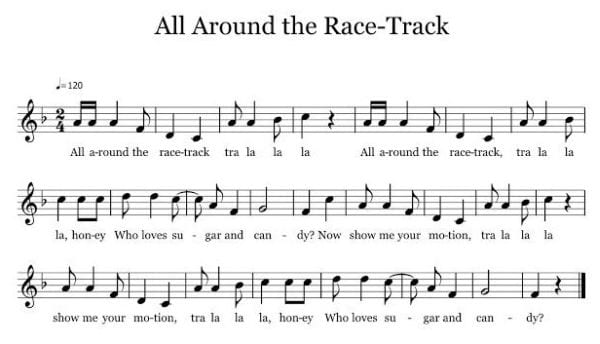 Use this simple race track song to learn about syncopation, incorporating percussion instruments and body movements for more interactive fun.
SOURCE: The Yellow Brick Road
10. Balloon-Powered Car Challenge
Explore the laws of motion and encourage creativity when you challenge students to design, build, and test their own balloon-powered cars. Bonus: Use only recycled materials to make this project green!
SOURCE: Science Buddies
11. Winner's Circle Display Board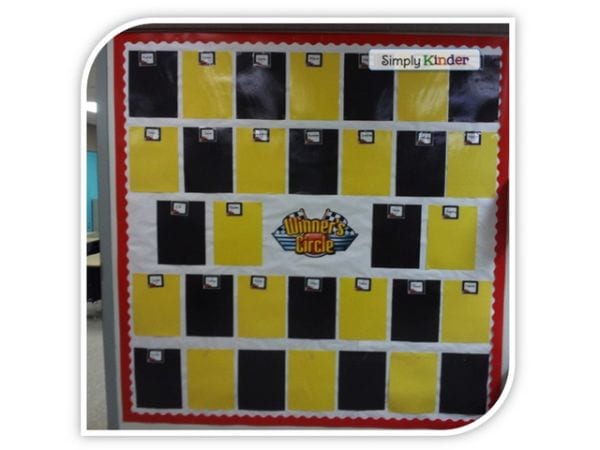 Recognize achievements by everyone in the class with a winner's circle board. Create a space for each student and share their best work for all to see.
SOURCE: Simply Kinder
12. Marker Cars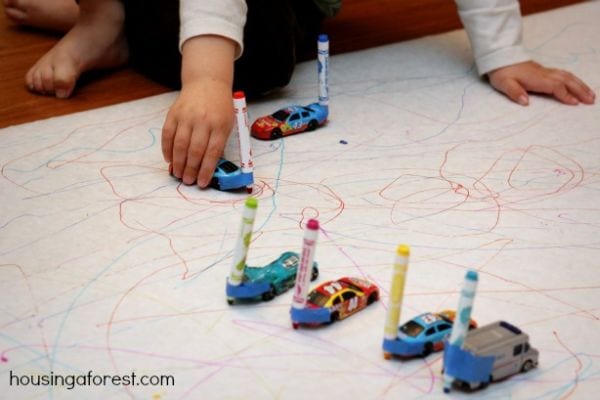 Such a simple idea: Secure markers (or crayons or pencils) to the backs of toy cars and drive your way to a masterpiece! Experiment with different methods, from "driving" fast or slow to under control or with a push.
SOURCE: Housing a Forest
13. Crash-Test Cars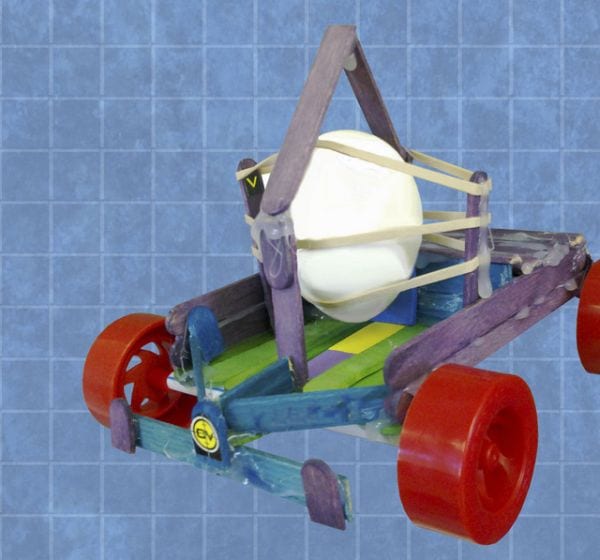 Rev up the usual egg drop project with crash-test cars instead. Engineer and test car designs that can protect an egg from cracking on impact.
SOURCE: LanceMakes on Instructables
14. Dresser Drawer Race Cars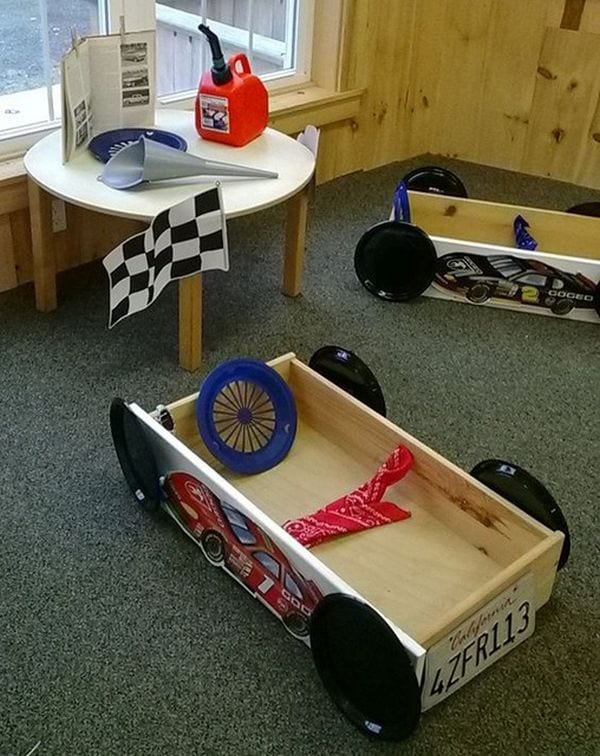 Add some excitement to your reading nook or storytime corner with dresser drawers turned into race cars that kids can "drive" while they read or listen to stories. No drawers available? Use large cardboard boxes instead.
SOURCE: Alphabet Academy on Pinterest
15. Fruit Race Car Snacks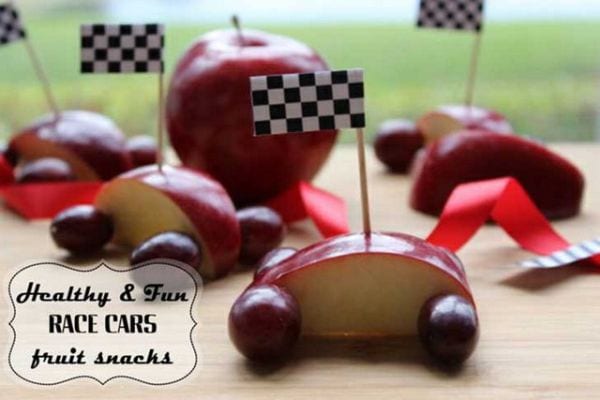 Assemble these healthy snacks in the shape of cars as you discuss how important nutrition is for race car drivers and students alike.
SOURCE: eHow
16. Magnet-Powered Cars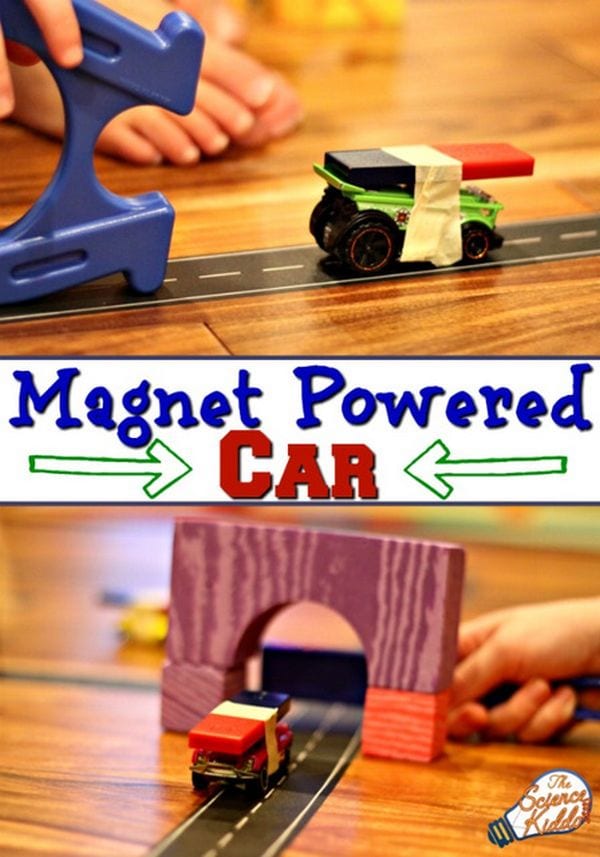 Investigate the power of magnetism by adding bar magnets to toy cars, then see if you can move them along the track using only other magnets.
SOURCE: The Science Kiddo
Got more NASCAR teaching ideas on the brain? Come share in our WeAreTeachers Chat group on Facebook.