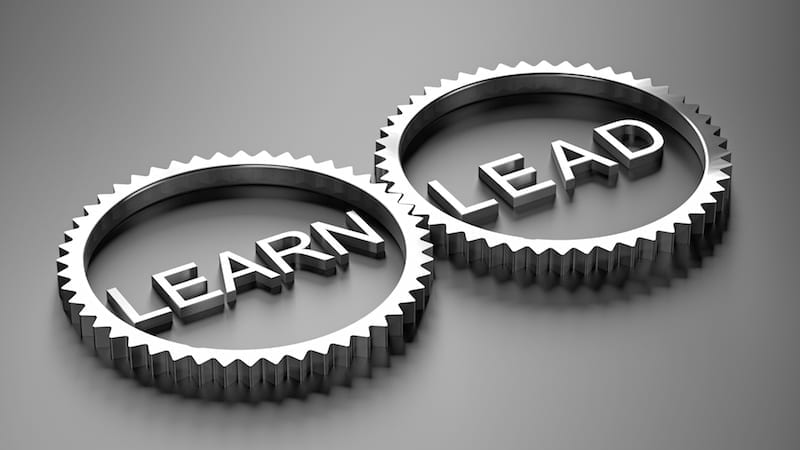 What does it mean to be a leader? How does one become good at it? What does it really take? These are questions that the best leaders ask themselves constantly, and that's probably part of what makes them great. If you're ready to be the best leader you can be, check out 10 of the most inspiring and motivational TED talks on leadership.
Leadership Lesson #1: Lead fearlessly; love hard.
Linda Cliatt-Wayman is a powerful, driven, and successful school principal. Linda says that if you want to be a leader, you have to really lead. In other words, get up off your butt and do things. First, that includes, of course, doing the big jobs that nobody else can do, but it also means doing the little, menial jobs that nobody else is interested in doing. Second, don't focus on excuses or problems; focus on solutions. And third, do it with love. No matter what kind of organization you're leading, a little concern and respect go a long way.
Leadership Lesson #2: Listen and learn from everyone around you.
General Stanley McChrystal is a decorated four-star general, and in my book, that makes him a great source for advice on leadership. In the video, McChrystal shares an essential value of leadership: Don't be too proud or full of yourself to learn from others because, at the end of the day, we all need one another to get through life.
Leadership Lesson #3: Leadership is not just for extroverts.
In 2012, Susan Cain made a splash with her book Quiet: The Power of Introverts In A World That Can't Stop Talking. Her groundbreaking work on the leadership potential of introverts is expertly summarized in this excellent TED talk. As a culture, we expect leadership in extroverts, but Cain argues that introverts bring empathy and to their leadership. This refreshing take on who the incredible potential of introverts is inspiring.
Leadership Lesson #4: Stay grateful.
Let's be honest: it can be easy to forget that we are lucky people with great jobs. In this legendary talk, positive psychologist Shawn Anchor describes the key to happiness at work: gratitude. Instead of worrying constantly that we are doing the right thing, Anchor suggests that we'd be much happier if we remembered how fortunate we are to be here in the first place. This is the TED talk to watch when you need a reset.
Leadership Lesson #5: Leaders face their biases.
In this hard-hitting TED talk, Verna Myers poses essential questions about hot-button issues that many leaders shy away from. Leading with authenticity, Meyers argues, is the path toward personal and institutional change. Instead of glossing over difference, Myers asks people to confront bias by facing it head-on. "Stop trying to be good people," she says. "We need real people."
Leadership Lesson #6: Motivate properly.
Part of the job of a leader is to motivate people to succeed. One of the most common methods society generally uses to get people moving is incentive. But motivational speaker Dan Pink is teaching us some fascinating findings about motivation. Turns out, most of the time when we use rewards to motivate people, they actually end up doing more damage than good!
Leadership Lesson #7: A little encouragement goes a long way.
Simon Sinek has lots of great inspiration and advice for anyone who wants to be a great leader. In this talk, Sinek shows that your mission statement motivates, and that your why is more important than your what or how.
Leadership Lesson #8: Empower more women to lead.
The gender gap is alive in well in leadership positions across industries, and education is no different. As women aspire towards leadership, they often encounter imposter syndrome and self-doubt that keeps them from pushing themselves forward. Sandburg's offers pragmatic advice to help keep women from undercutting their own aspirations.
Leadership Lesson #9: Learn to leverage the genius of the group.
It's great when organizations can innovate once, but what forces convene to make a team into a wellspring of creativity? Instead of relying on the talents of one individual, Harvard Professor Linda Hill describes how to use the creativity of the collective to reach greatness.
Leadership Lesson #10: Micromanagement is the enemy of growth.
In this hilarious TED talk, Chieh Huang, CEO of Boxed explains how micromanagement impedes organizational growth. The best ideas, Huang argues, come from employees who have the latitude to push the organization in new directions. And that can't happen when leaders are afraid of failure.
Leaders have the ability to make significant changes, touch people, and shape the world, but they have to be good leaders to accomplish those goals. Luckily, we have some of the most successful, powerful, and influential leaders in the world as our teachers.
Join the great conversations going on about school leadership in our Facebook groups at Principal Life and High School Principal Life.