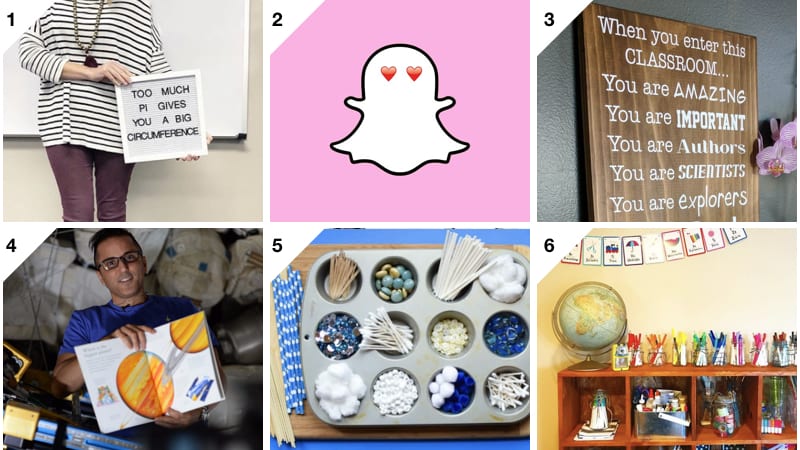 A very happy #FeetUpFriday to you! Hope you had a wonderful Thanksgiving. I kicked up my feet shortly after the tryptophan kicked in yesterday. Today I'm snuggling in my stretchy pants, loading up on leftovers, and filling my online shopping cart with all the Black Friday deals… it's Friday perfection.
This week: One teacher inspires us with his lesson on love to the Snapchat generation, we geek out over teachers in space and our love for letterboards + puns come together in a wonderful way.
#FeetUpFriday Shoutout goes to @fifthgradevibes. Not sure what I love more… those classroom vibes or those boots.