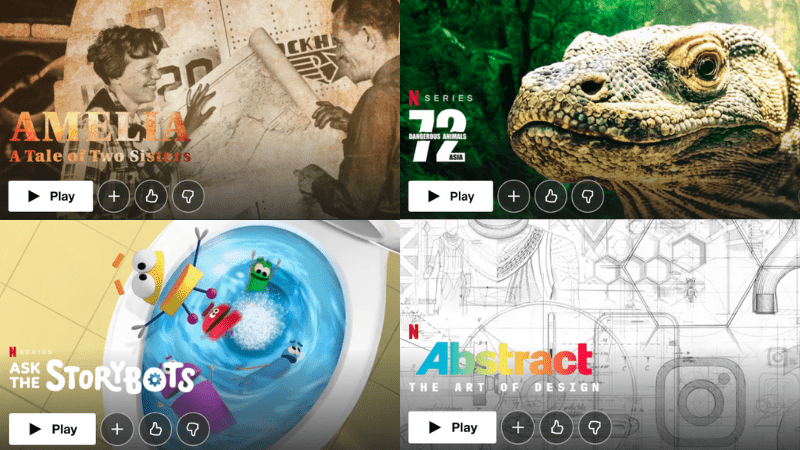 Students love watching videos and luckily there are a lot of educational ones you can showcase in the classroom. Netflix has a wealth of documentaries and series to stream, so we've gathered the top 60 educational Netflix shows here, organized by grade level.
Note to teachers: Some schools block Netflix, which requires you to use Netflix's offline feature to download preferred shows and use them during class. When it comes to the legality of streaming Netflix in the classroom, the company notes which media are available for educational screenings. Also, grade recommendations were made by our editorial team, but of course, you are always the best judge of the appropriateness for your own children and students.
Best educational Netflix shows for elementary school

The only thing more curious than the bots are kids. Celebrity appearances and a music video at the end of each episode only add to the fun.
This science-based show answers all sorts of questions kids tend to ask.
With kindness, curiosity and childlike wonder, five best friends explore their colorful world and find the extraordinary in everyday things.
Charlie creates fun stories using different shapes, and he needs your help! Follow him on various adventures throughout the world … and beyond.

This compelling documentary showcases some of the world's biggest engineering achievements.
Emily Caladrelli shares science experiments to help make STEAM fun!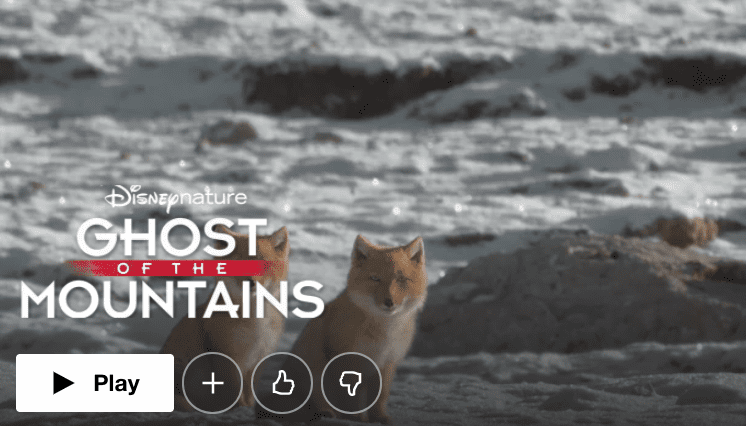 Travel with filmmakers as they head to the highest plateau on Earth to find the elusive snow leopard.
Five baby animals in different parts of the world grow up learning to survive the wild.
Observe different animals as they age from babies to adults.
Izzy Bee and her family rescue koalas in need and help them head back into the wild on Australia's Magnetic Island.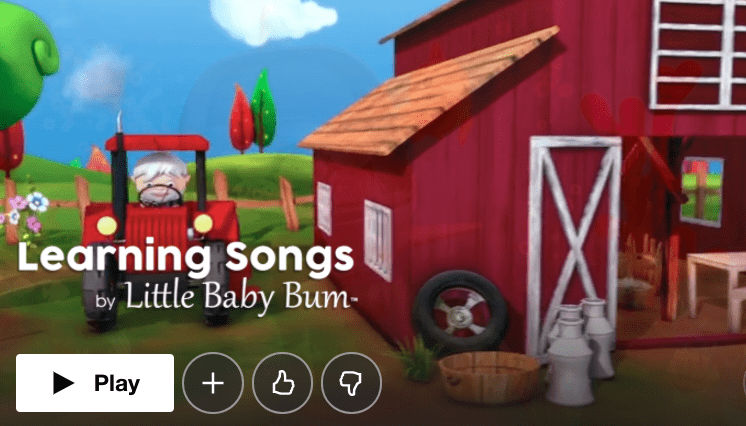 Adorable songs that include "Baby Shark," "Five Little Monsters Jumping on the Bed," "Twinkle Twinkle Little Star," and more!
When a science concept just isn't clicking for your students … Ms. Frizzle to the rescue! Stream episodes on the human body, gardening, weather, and more.
From physics to psychology, nine scientists share ideas and seek common ground by delving into deep existential questions.
Follow the Number Blocks as they work and sing in Numberland.
If you teach about the ocean, chances are there's an Octonauts episode related to your unit.
Four scientists offer a sweeping yet intimate exploration of Peru's majestic coastline.
Follow the exploits of a fun-loving, curious little boy who loves to play and explore.
Have students compare the film version to the classic novel of the same name.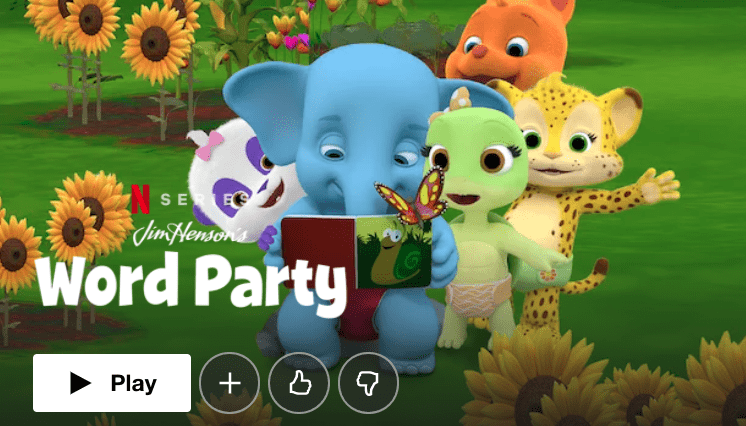 Meet Bailey, Franny, Kip, and Lulu, four cute and adorable baby animals, who want you to join in with the fun and help them learn.
These short videos (3-4 minutes each) teach opposites, colors, and more. Perfect for daily openers or brain breaks!
Based on the popular book series, this live-action sketch-comedy show brings important historical figures, like King Tut, Marie Antoinette, and Pablo Picasso, to life in an entertaining and hilarious way.
Best educational Netflix shows for middle school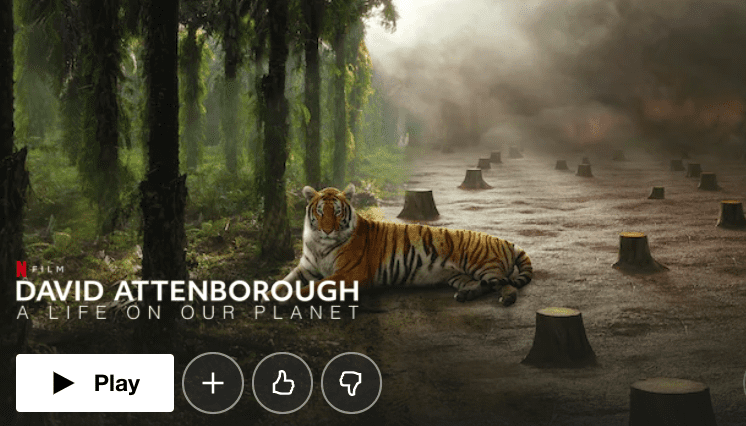 This documentary follows David Attenborough, a famed naturalist, who maps how steeply the planet's biodiversity has diminished over his lifetime.
Documentary filmmaker Craig Leeson discovers a startling amount of plastic pollution in the world's oceans.
Follow astronaut Scott Kelly's year on the International Space Station.
A series that blends science fact and fiction to imagine alien life on other planets.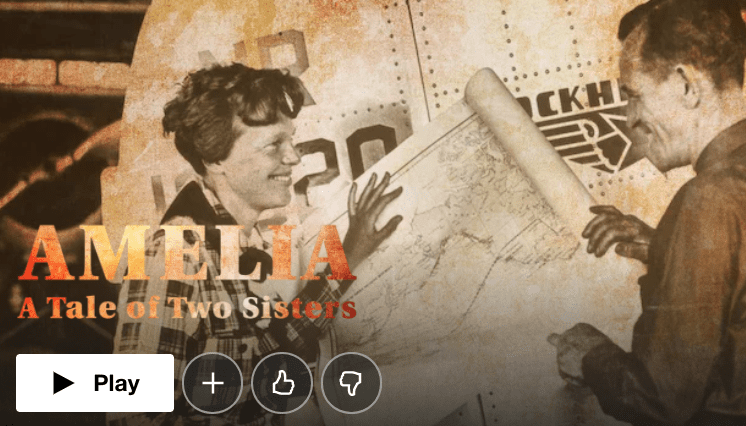 Eight decades after her disappearance, Amelia Earhart's incredible accomplishments are still celebrated, thanks in large part to her sister Muriel.
A biographical drama based on a true story. Drew Barrymore stars in this film about a reporter writing about whales trapped in the Arctic Circle.
Based on the book of the same name, this movie tells the real-life story of William Kamkwamba, who saved his village by inventing a windmill.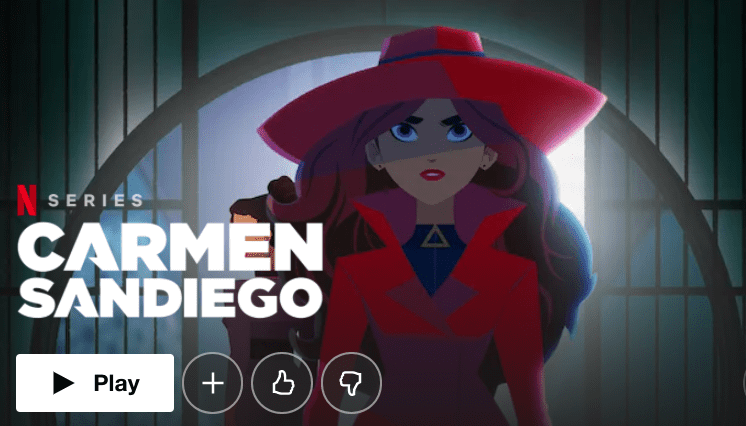 That's right, gumshoes! The story of the legendary professional thief has been remixed into a cartoon series. But in this iteration, Carmen is trying to thwart evil. Those of us who grew up playing the computer game and watching the game show will love introducing the globe-trotting Carmen to a new generation of kids.
Divers, scientists, and photographers around the world mount an epic underwater campaign to document the disappearance of coral reefs.
Discover 72 of the cutest animals on earth and how their adorable features help protect them.
Introduce students to other cultures with this film about a child who is inspired by the life of India's president.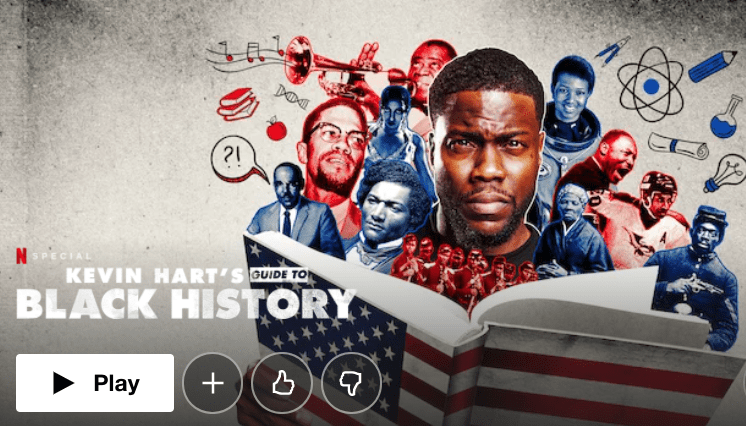 Comedian Kevin Hart uses his silliness for good, teaching viewers about some of history's unsung black heroes.
Stunningly beautiful, this docuseries explores nature from a fresh perspective as animals use color to survive and thrive in the wild.
Teenagers at NASA's Space Camp dream of traveling to Mars while experts reflect on the future and history of NASA.
Follow filmmaker Craig Foster as he spends a year forging a relationship with a wild common octopus in a South African kelp forest.
Felipe Castanhari and his lab buddies explore science, history, mysteries and marvels.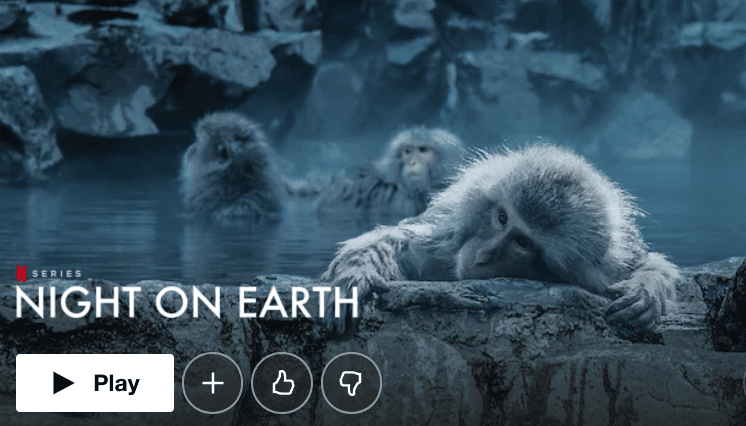 New technology showcases the hidden lives of nocturnal creatures.
A fast-paced, fact-laden exploration of the science behind weird and gross subjects.
Twins Dr. Chris and Dr. Xand van Tulleken explore their way through the world of medicine and biology through hospital visits and emergency rooms.
A filmmaker sets out to document the harm that humans do to marine species—and uncovers alarming global corruption.
Introduce students to the world of sports with these star golf athletes who are still in grade school.
Follow the lives of speedcubing champions Max Park and Feliks Zemdegs, culminating with their attending the World Cube Association's World Championships 2019.
A documentary that explores the unbroken Indian-American dominance of the U.S. spelling bee arena.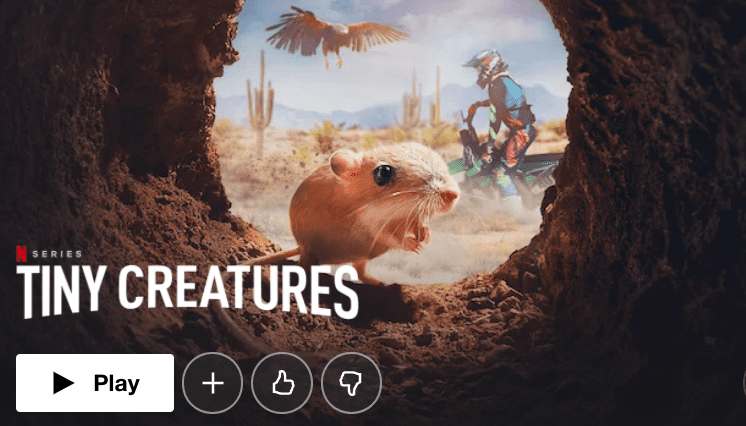 Small animals embark on big adventures in a dramatic nature series that explores their hidden worlds and epic survival stories.
Follow Bethany Hamilton, best known for returning to her life as a professional surfer after losing her arm in a shark attack.
Best educational Netflix shows for high school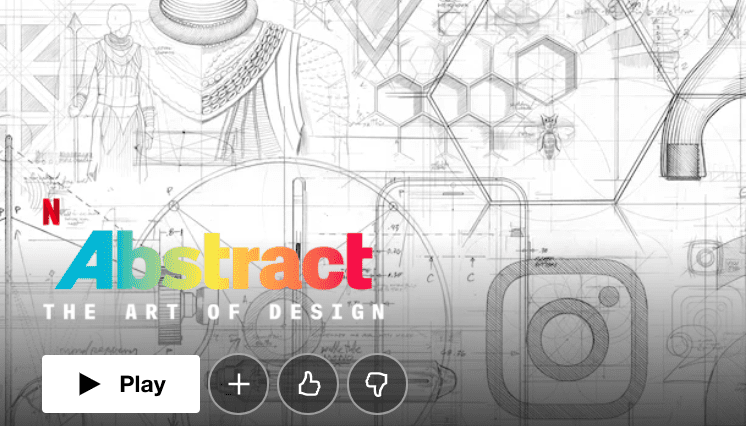 Inspire the creatives in your classroom with this eight-episode documentary series on some of the world's foremost designers, including photographer Platon, graphic designer Paula Scher, and sneaker designer Tinker Hatfield.
In this wacky talk show, the popular educator explores scientific topics in the everyday world, including climate change, video games, and space travel.
Bill Nye faces climate-change skeptics as he demonstrates the importance of scientific evidence.
Scientists hope to understand and capture the first image of a black hole while exploring the limits of our knowledge of the universe.
Science journalist Latif Nasser investigates ways in which humans are connected to each other, the world, and the universe.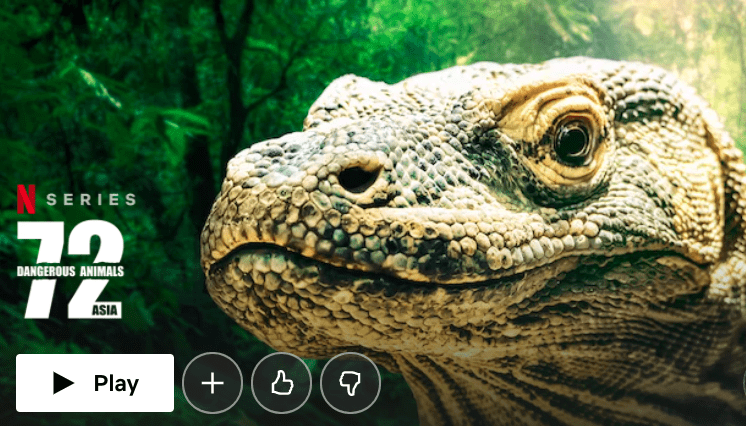 Find out the 72 most deadly creatures on earth!
In less than 20 minutes, the show tackles various topics, from the water crisis to the racial wealth gap, in an accessible way. Be sure to preview episodes, as some are not suitable for the classroom.
A film documentary that presents an in-depth description of the gene-editing process of CRISPR, and its possible implications.
Take a trip inside the mind of billionaire Bill Gates as he opens up about those who influenced him and the audacious goals he's still pursuing.
Ever wonder what's happening inside your head? From dreaming to anxiety disorders, discover how your brain works.
This Netflix series is a lot like Planet Earth, except it urgently calls for viewers to think about the ways that human actions are putting the nature and animals the series covers in peril.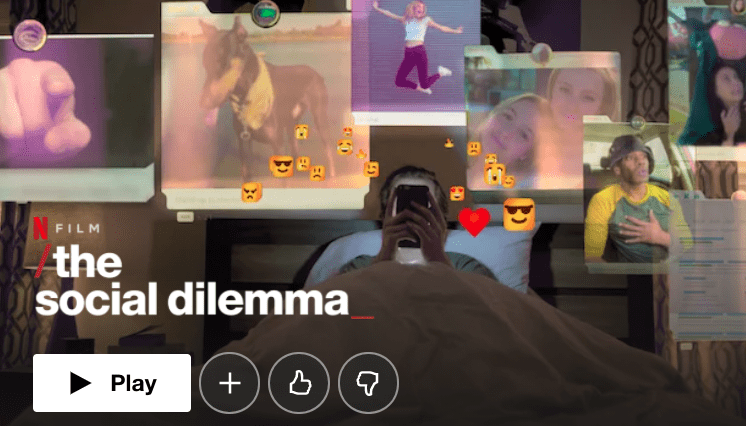 This documentary-drama follows a group of tech experts who sound the alarm on the dangerous human impact of social networking.
"I use it to teach irony ('Time Enough at Last'), scapegoating ('Monsters Are Due on Maple Street'), and conformity ('The Eye of the Beholder'). I've also used episodes as a quick, fun, shared experience for us to look at setting, conflict, and/or theme." —Jacky B.
Discover the secrets of the universe: from black holes to distant planets.
What Netflix shows, movies, or documentaries do you use in your classroom? Come share in our WeAreTeachers HELPLINE group on Facebook.