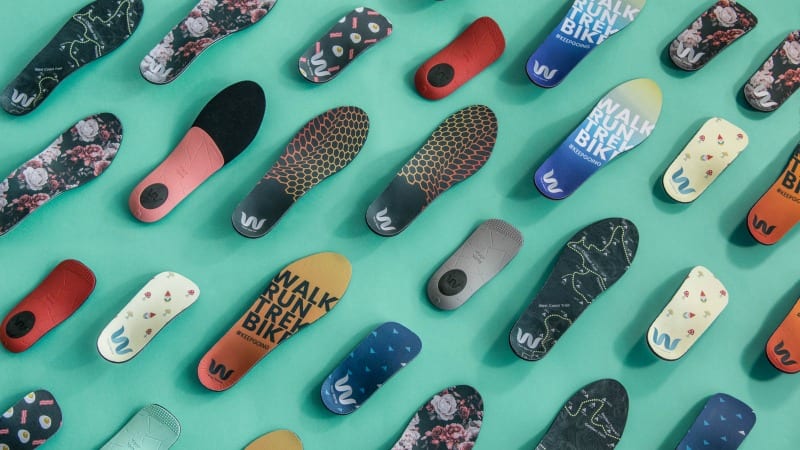 Teachers spend a lot of time on their feet. A lot.
Most people with office jobs spend nearly six hours a day sitting, but for teachers, the opposite is likely true. In today's active classroom, teachers easily spend six hours of their work day—and probably a lot more—on their feet.
It's no wonder teachers are always looking for comfortable shoes and ways to relieve their aching feet and backs. So when we had the chance to test some new insoles promising to do just that, we asked our teacher friends to help out.
Wiivv (pronounced weave) makes custom insoles, created with a 3-D printer, that are priced between $80 and $100. (You can try them out for yourself and get a $20 discount by using the code WETEACH through this link.) Our teacher volunteers each got to help design their insoles using the Wiivv app, which takes your measurements and gets your input before sending the insoles to be printed. Here are our teachers' insoles and what they said after they put the insoles to the test.
Just a heads up, WeAreTeachers may collect a share of sales if you order insoles through Wiivv, but all the teachers featured in this post provided their own, unedited opinions of the insoles.
Meghan, a high school English teacher, who likes to wear heels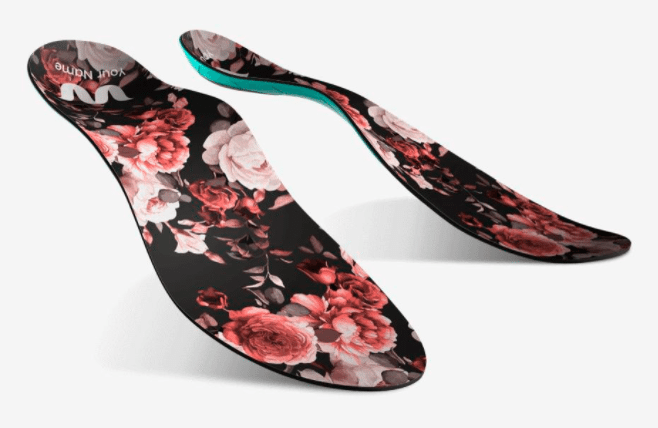 Meghan is a teacher who is always in heels.
"I'm envious of teachers who don't care about the look of their footwear and wear sensible shoes," she says. "I'm short, so I'm always in heels or boots with heels."
She's always on the lookout for shoes that are cute but don't hurt her feet, but those are not easy to find. She's tried the popular "ballet flat" style of shoe, but the support was lacking. So Meghan was hopeful that the Wiivv insoles would work in the shoes she has now.
"I was pretty excited when I received them," Meghan says. "Knowing that I helped create them was part of the fun."
So how did they hold up after a few days in heels? Very well! Meghan approves.
"I was surprised at how much my feet feel better after a day in heels," she says. "I didn't believe it would make as big of a difference as it did."
Mike, a high school teacher and coach, who loves sports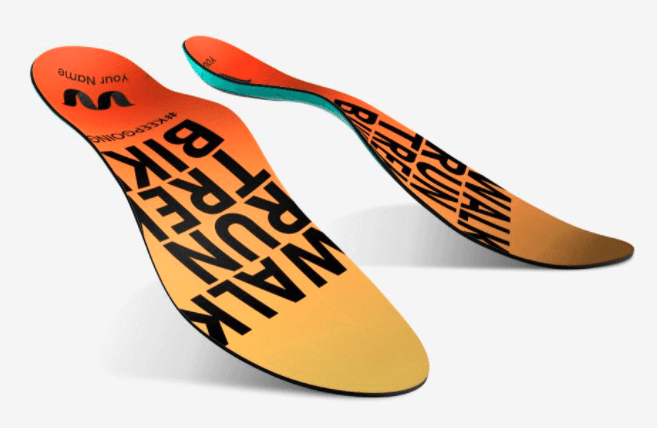 "My name was on the insoles!" Mike says.
Like Meghan, he was impressed with the customization. Mike is a self-described shoe maniac, with lots of designer shoes, so he was also eager to try the insoles as part of his daily routine.
"Being stylish and comfortable is normally not an option, but my dream has come true!" he says. "My feet feel great in and out of them.
Mike says he felt relief from his back, feet, and knee pain after wearing the shoes. Since he's on his feet so much as a teacher and a coach, he was really happy with the difference the insoles made. Now, his only request is for Wiivv to partner with professional sports teams so he can customize his design even more. "Go Astros!" Mike says.
Tom, a kindergarten teacher, who has tried many brands of insoles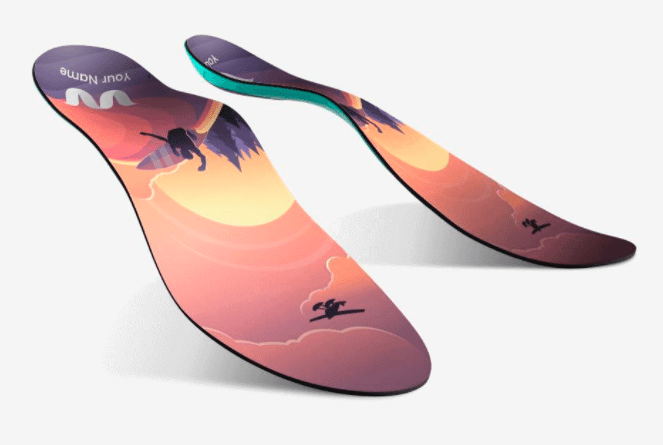 "I can't count the number of other inserts I've added to my shoes and boots over the years," Tom says. "I've always had chronic foot, back, and leg aches that have required support."
Tom has tried all sorts of different styles and over-the-counter products, and he says those insoles can't hold a candle to Wiivv. He's also a self-admitted science geek, and he loves that the insoles are printed by a 3-D printer and based on his exact measurements.
"I had concerns that I may not have taken good measurements because I just did it through the app, but I was surprised," Tom says. "They slid right into my running shoes, and they were a great fit in my work shoes, too."
Tom says he's already recommended the insoles to others, and he doesn't mind spending more (compared to over-the-counter insoles) on Wiivv insoles because they last so much longer.
Order a set of insoles now from Wiivv and get $20 off. Don't forget to use the promo code WETEACH.
Have you tried custom insoles? What did you think? Please share your experiences in the comments.