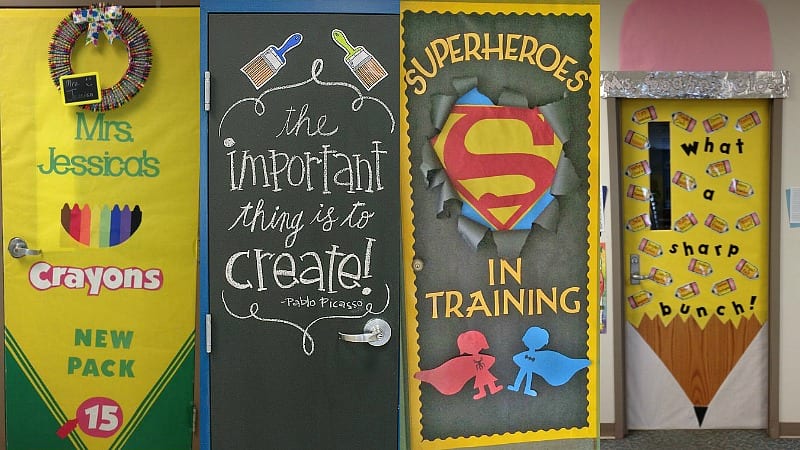 When it comes to classroom doors, some schools go crazy with decorations—and others are forbidden to do so by the fire marshall. If you fall into the former category, you're going to love the ideas below. And if door decorations are a no go? These make great bulletin boards, too!
Source: Mrs. Hutchinson
30.

Find the Power

Source: Ms. Stewart 
Pick your favorite superhero to do a do like this. We're sure your students would like any hero you choose.
31.

Inspiring the Future
Source: Lessons with Laughter
The message of this door is so sweet and so true. You could even change out the descriptions throughout the year.
32.

When Sharpness Counts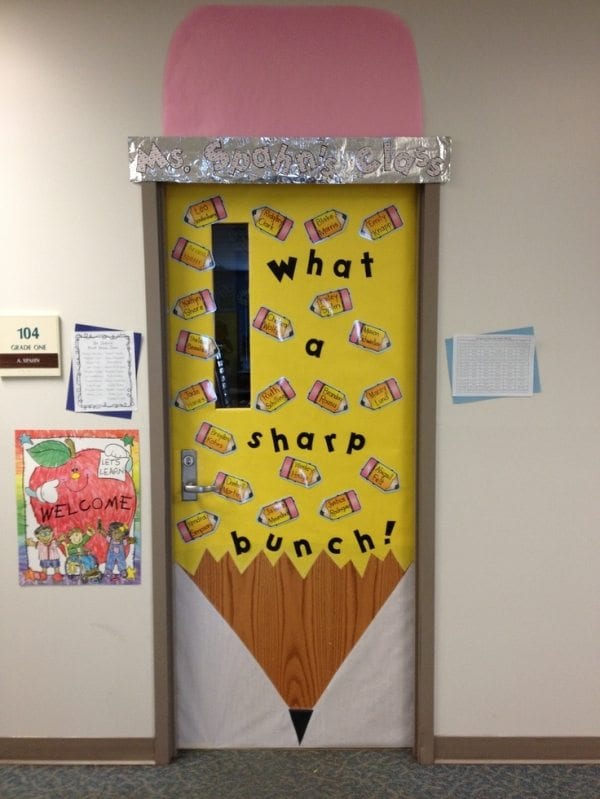 Source: Indulgy 
You can never ever go wrong with pencils.
33.

Inspiration from Butterflies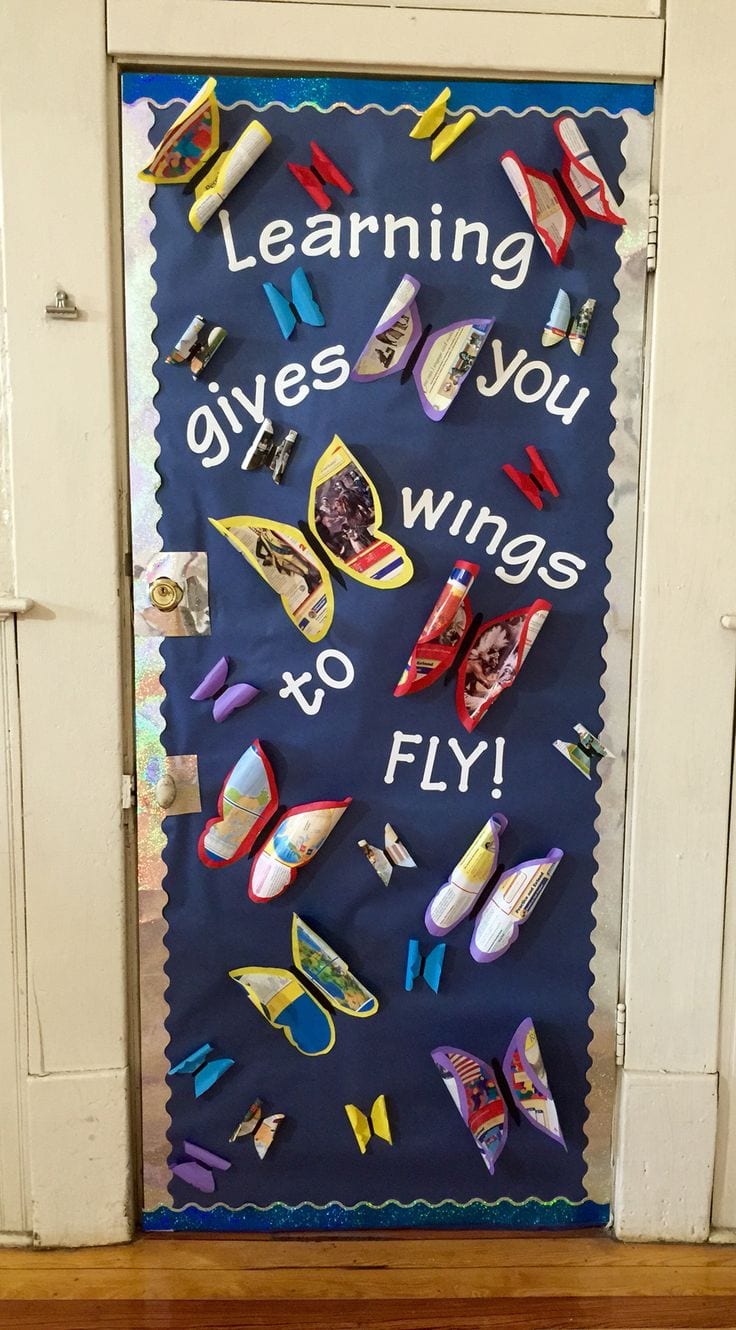 You could even name each butterfly after a student!
Source: Unknown 
34. Dog Days of School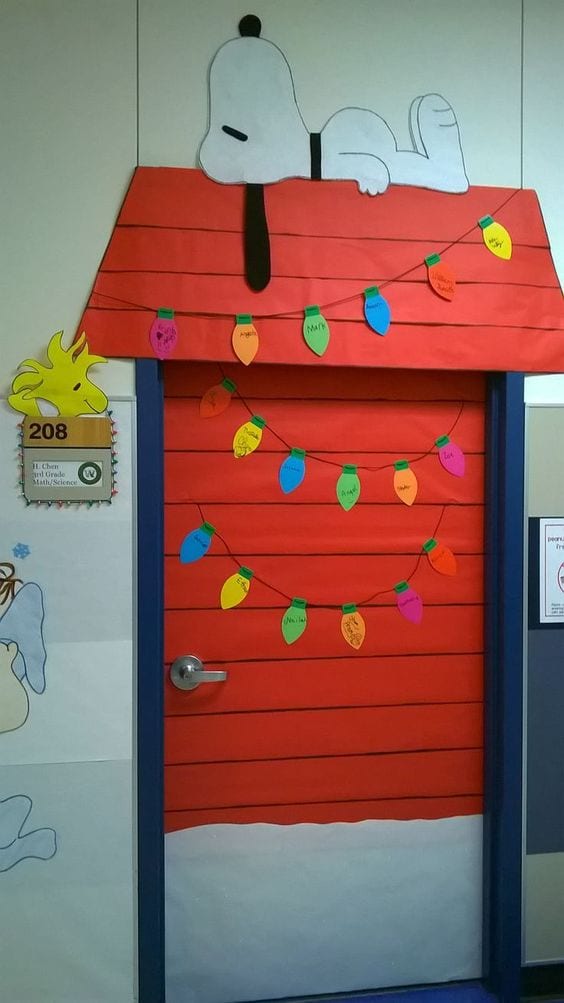 Source: H. Chen
So simple, yet so smart. This teacher created this for the holidays, but you can have it for anytime.
35. Never Stop Creating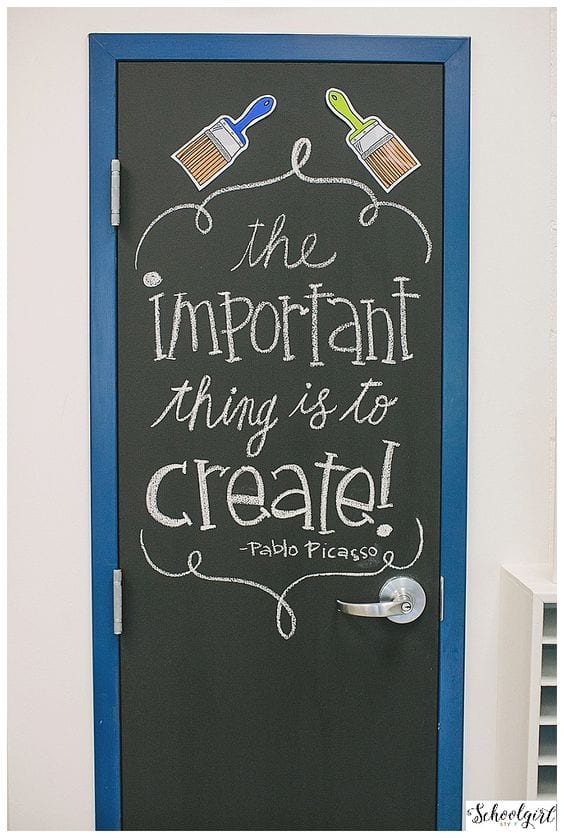 Source: School Girls Style
Use inspiration from a great artist, and encourage your students to create!
Check out our doors video to get another look at these great ideas.
What are your favorite ideas for classroom doors? Please share in the comments.