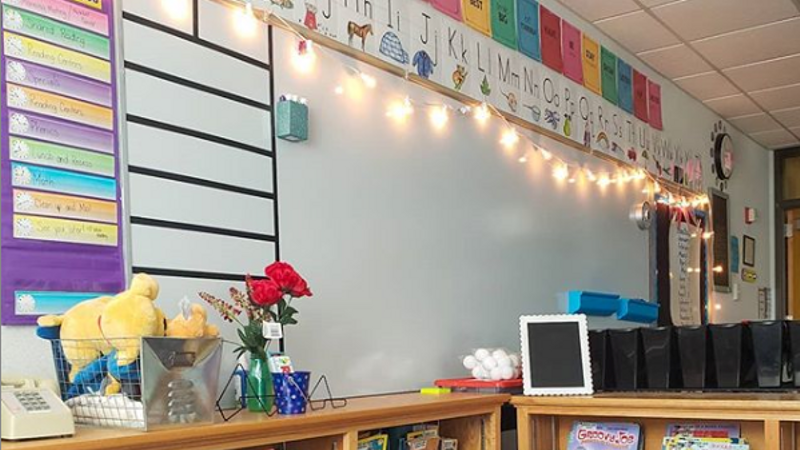 📷Top image: @grade2adventures
The US hygge craze started as a pin here and an Instagram post there then suddenly became a full-fledged IRL trend. Everyone was buzzing about hygge. All the while, we were silently wondering: Do you pronounce it hi-guh or hi-gee? (Answer: hoo-guh) But what is it?
Hygge is a Scandinavian term for taking pleasure in simple, everyday, cozy comforts that create an atmosphere of sanctuary, warmth, and community. For example, when you come home and put your yoga pants and fuzzy socks on, light a vanilla bean candle, sip some hot cocoa, and play a game of Scrabble, you, my friend, are in hygge mode. It's very possible you've been nailing the hygge trend and didn't even know it. But it wasn't until The Little Book of Hygge was published a few years ago that Americans started putting a name to their happy hibernation habits.
Why should you introduce hygge to your students?
The heart of hygge is about fostering a sense of warmth and community—much like the environment we try to create for our students. It's something that helps students relax, find comfort, be together, and ultimately be inspired to learn.
Schools in Denmark have been practicing this philosophy for quite some time. From kindergarten through high school, one hour of every school week is set aside for klassen time, which translates to "the class's hour." Each week students take turns bringing cake to share with the class. The students spend an hour talking through issues and solving them together over cake. Once they've resolved the issues, they spend the rest of the hour just hanging out, or "hygge-ing." This core function of the curriculum helps students develop a sense of empathy and togetherness.
How can you bring hygge into the classroom?
Here are some ways, 13 to be exact, you and your students can fully embrace hygge life.
Just a heads up, WeAreTeachers may collect a share of sales from the links on this page. We only recommend items our team loves!
1. Decorate your classroom with fairy lights.
This set of lights is super cheap and has great reviews.
2. Have a cozy sock day.
We have such a crush on these socks.
3. Stream a crackling fire on a TV or computer screen.
Looking for a good classroom screen saver? We shared our favorites here. If the crackling fire isn't your thing, maybe you'll like the Panda Cam.
How cute are these floor pillows? We're obsessed with the different prints.
5. Take a yoga break.
This fitFlow Activity Generator helps guide students to the next pose. It's a classroom favorite.
6. Bookmark your favorite chill kids playlists on Spotify.
We adore this list from Fatherly, which features instrumental versions of some of our favorite hits. The "Black Hole Sun" rendition brings instant zen.
7. Celebrate classroom traditions, like Keep the Quote.
Here are some of our favorite classroom quotes to get you started.
8. Drink out of mugs.
You probably don't NEED another teacher mug, but how cute is this one?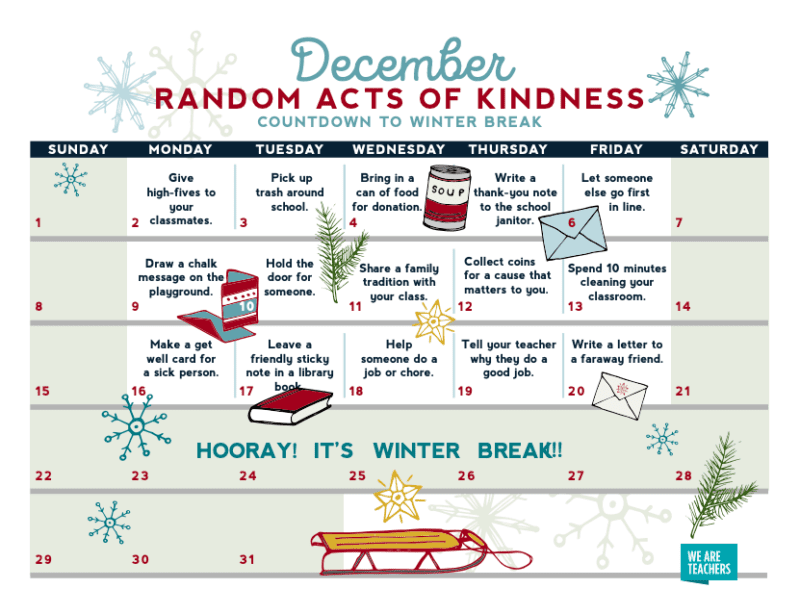 Get your very own Random Acts of Kindness calendar here.
10. Decorate your room with flameless, battery-operated candles.
These candles come with a remote!
11. Name your plants.
Not only are plants some of the best (and cheapest!) classroom decor, but students lovvveee to help name them. Make an activity out of it by asking students to pick a name for the plants and explain why.
12. Keep a bucket of book buddies.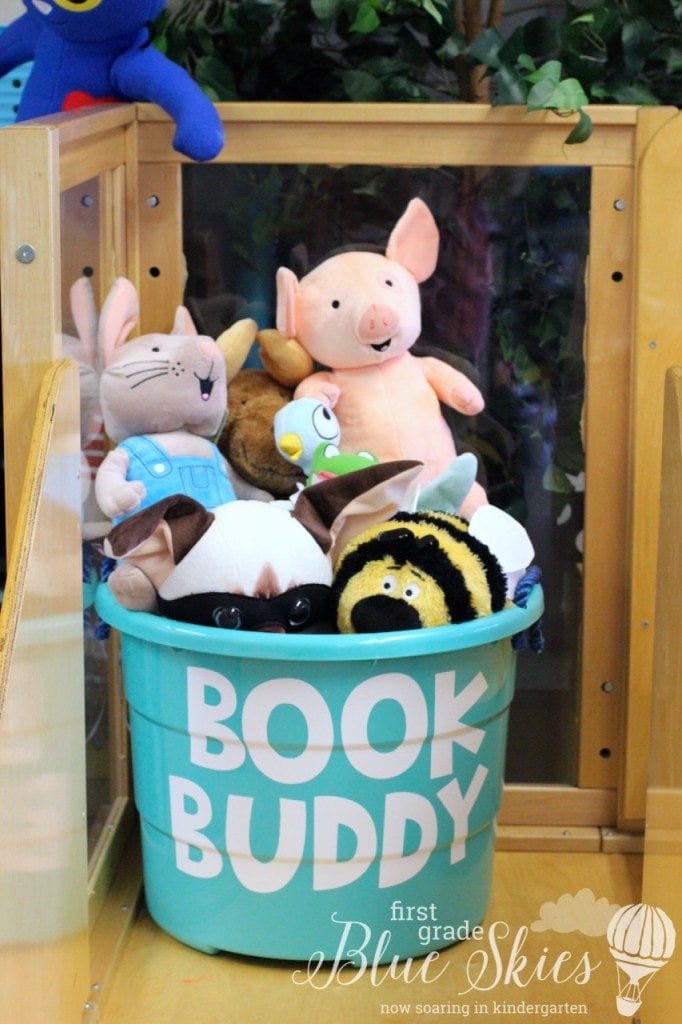 Source: First Grade Blue Skies
What's better than reading with friends?
13. Host a book café.
Students look forward to book café every year. Have you hosted a book tasting before? We've got oodles of good tips here.
While trends come and go, we're crossing our fingers (and toes) that hygge is here to stay. Who can argue against having a little more kindness and coziness in our classrooms and our lives?
We'd love to hear how you've incorporated hygge into your classroom. Come and share in our WeAreTeachers HELPLINE group on Facebook.
Plus surprising cultural differences in schools around the world.