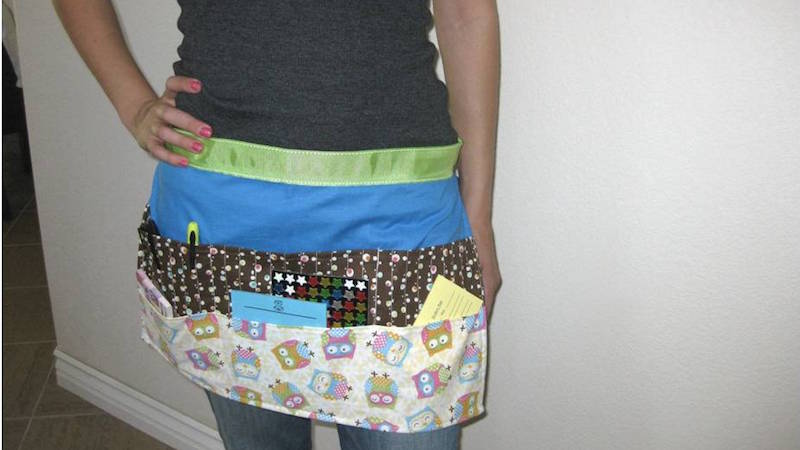 Have you spotted the classroom apron trend on teacher blogs and social media?
Some teachers are using aprons to carry supplies, manipulatives, and task cards around the classroom—and some educators are even ditching their desks in favor of the retro accessory.
We interviewed teacher and blogger, Miss Kindergarten (and her mom, official classroom apron maker) about how she came to use classroom aprons.
Do you have a teacher desk?
I have one to hold my computer. I don't use it for anything else. It's very small and is tucked into a corner of the room.
What do you use instead? 
For all my papers, I use a file box that's easily transportable around the room. For my teaching tools, I wear a classroom apron that my mom made for me. She's been a teacher and a teacher's assistant for 25 years, so she knows what teachers need. She's also been sewing her whole life and loves crafting.
One day I came home from school and told her that I couldn't find anything all day long. I would put down my markers, my phone, a piece of paper, anything, and I would forget where I put it. My mom said, "What if I made you an apron?"
The first time I wore it was when I was setting up my classroom and it was amazing. Everything I needed was right with me. I saved so much time when I wasn't looking for things I'd just set down!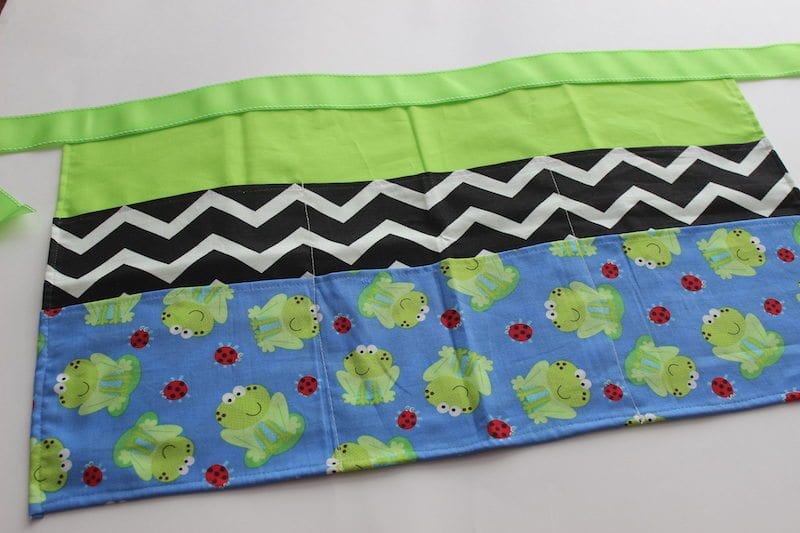 Tell us more about the aprons your mother makes and sells. 
The apron is kind of like what a carpenter wears, but prettier. It is made out of different colored fabrics that can be custom designed for each teacher order. Some teachers like us to find fabric that matches what they do. Music teachers get fabric with notes and art teachers get fabric with paintbrushes.
It's so fun to be able to give each teacher just what they are looking for. My mom has a blast going to the fabric store to find just the right pattern for a teacher.
How many do you sell a year? 
We sell close to 100 a year. Our busiest time is during the summer because we're available for sewing since we aren't teaching! Also, I think that's when teachers realize they want to try something new. We have a store on Etsy that makes it easy to manage the business side of things.
What do you say, teachers? Would you try a classroom apron?
You can find Miss Kindergarten's aprons at her Etsy store here.
We've also seen them at Teaching with Terhune, buy them at her Etsy store here.
Want to learn how to make one yourself? Check out this great DIY tutorial here.
While we're at it, we found this awesome blog hop about how to use aprons for with your students. Check them out here, here, and here!