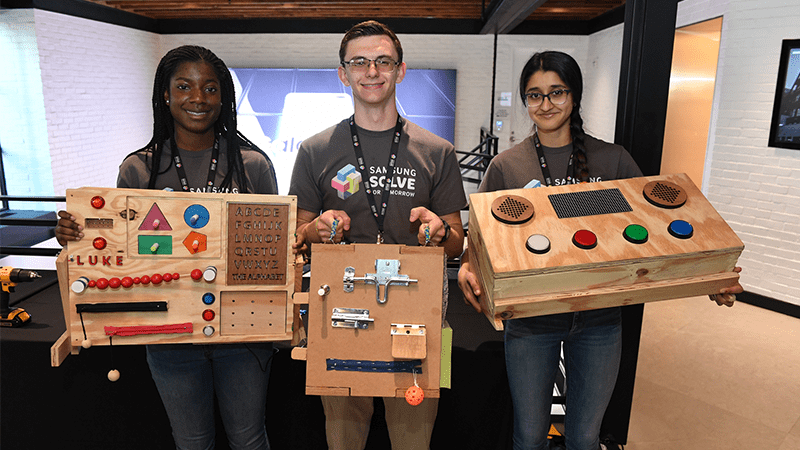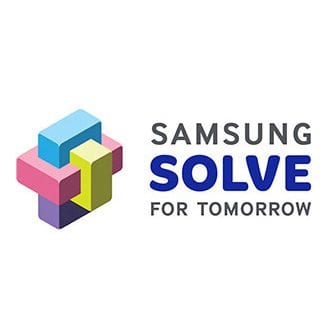 The challenge is cool, the funding is generous—and the first round of the Samsung Solve for Tomorrow Contest is easy-peasy. If you teach public school grades 6–12 and are interested in community service, check it out.
More
A meaningful project is one of the best ways to get your students excited about STEM subjects. With Samsung's Solve for Tomorrow Contest, you can get your 6th–12th graders thinking outside the box and also working to solve local problems with science, technology, engineering, and math. With very few limits put on this contest (aside from the project needing to align with STEM), you can really let your students lead the charge. We gathered up all the numbers you need to know to get started!

Take a look at the three community issues the winning classes from last year tackled. They will undoubtedly never forget this experience.

Solve for Tomorrow has five steps in total. Step one is so easy: You just fill out a short application describing your initial idea. That's it! Three hundred state finalists will make it to step two, which involves submitting an activity plan. At step three, 100 state winners submit their project video, using a prize kit Samsung provides. Step four is the point when 20 national finalists are selected for social media voting and travel to the New York City pitch event, where five national winners are announced. And step five is when national winners attend a celebration event in Washington, D.C., with government leaders. It's really neat!

Here are 12 more inspiring project topics that state finalists from previous years chose as their focus. Of course, any community problem that can be addressed through STEM is a good topic, so feel free to be creative. (Check out this link to explore even more ideas.)
School safety
Vaping
Wind energy
Heart health
Fuel alternatives
Technology for the elderly
Countering wildfires
Erasing carbon footprints
Using technology to decrease violence
Reforestation
Support for the homeless population
Virtual reality for mental health

Are you ready for this? The funding you and your students can win is pretty impressive. Each national winner (there are five!) will receive a $100,000 prize package, including Samsung technology and classroom resources. Plus, all teams get to attend the final event in Washington, D.C., in April to meet with congressional leaders.

Plus, there's more! Each national finalist (15 in total!) will receive a $50,000 prize package, including Samsung technology and classroom resources. And all teams get to attend the pitch event in New York City in April to present their working prototypes to a panel of judges. The school with the most social media community votes will also receive an additional $10,000 in Samsung technology.

If you're a state winner (80 in total!), your school will receive a $15,000 prize package, including Samsung technology and classroom resources. You will also receive a Samsung video kit to help your students produce the project video.

So who can enter? Teachers of any subject in grades 6–12 can enter with whole classes or smaller student teams.

Teach at a charter school? As long as your school is 50 percent publicly funded, you can enter Solve for Tomorrow.

The Samsung Solve for Tomorrow Contest is open right now. Take a moment to enter today at samsung.com/solve. Don't put it off until the last minute! The deadline is October 23, so mark your calendar.