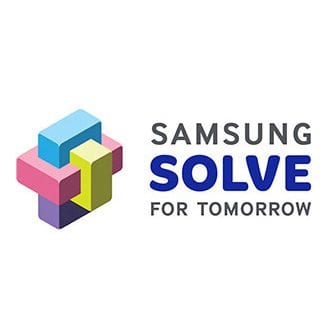 The challenge is cool, the funding is generous—and the first round of the Samsung Solve for Tomorrow Contest is easy-peasy. If you teach public school grades 6–12 and are interested in community service, check it out.
More
A meaningful project is one of the best ways to get your students excited about STEAM subjects. With Samsung's Solve for Tomorrow Contest, you can get your 6th–12th graders thinking outside the box to solve local problems with science, technology, engineering, art and math. With very few limits put on this contest (aside from it aligning with STEAM), you can really let your students lead the charge. We gathered up all the numbers you need to know to get started!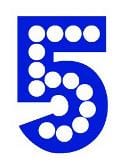 Take a look at the five community issues the winning classes from last year tackled. They will undoubtedly never forget this experience.
Ridgewood Middle School students in Missouri noticed that some of their peers with disabilities could benefit from special classroom furniture, which can be very costly. So they produced more than 20 pieces of affordable furniture for their classmates.
Students from Horizon Middle School in Colorado designed and produced cost-effective prosthetic enhancements for a local wounded veteran.
At Loudon Valley High School in Virginia, students designed a safety alert system for a local hiking trail that has limited cell phone reception. The alert system quickly connects hikers to emergency services.
In California, Mission Valley ROP/James Logan High School constructed a fully functional solar-charging station for electric vehicles.
After three fellow students were tragically hit and killed by cars, Brooklyn Technical High School Students in New York developed a smart-watch app that warns pedestrians of oncoming traffic.
Read their stories and watch the videos here.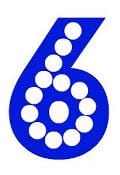 Solve for Tomorrow has six phases in total. Phase 1 is easy—you just fill out a short application. Phase 2 involves creating a lesson plan for your project. If you are accepted into Phase 3, you'll receive a Samsung laptop and help with funding to produce a video about your project with your students. In Phase 4, you invite everyone to vote for your project on social media. During Phase 5, you'll be invited to present your project in person to a panel of judges. Lastly, in Phase 6, national winners attend an awards ceremony in Washington, D.C.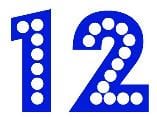 Here are 12 more inspiring projects that previous years' state finalists chose as their focus. Of course, any community problem that can be addressed through STEAM is a good topic, so feel free to be creative. (Check out this link to explore even more ideas.)
Boosting bee colonies
Exploring wind energy
River rerouting
Heart health
Feral-feline control
Community hydroponics
Finding fuel alternatives
Technology for the elderly
Countering wildfires
Erasing carbon footprints
Using technology to decrease violence
Reforestation

Are you ready for this? The funding you and your students can win is pretty impressive. A total of 51 state winners, one per state plus Washington, D.C., will each receive a minimum of $25,000 in technology for their school.

It gets even better for the Solve for Tomorrow national finalists. A total of 10 teachers and their student teams will each receive a minimum of $50,000 in technology for their school.

Then three national winners will really hit the jackpot. Each of them will receive a $150,000 technology grant for their school!

Ready for a trip? If you are a national winner, you'll be one of the three teams to win a trip to Washington, D.C., to attend a special awards celebration.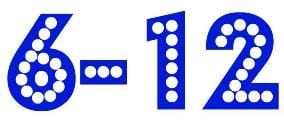 So who can enter? Teachers of any subject in grades 6–12 can enter with whole classes or smaller student teams.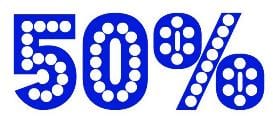 Teach at a charter school? As long as you are 50% publicly funded, you can enter Solve for Tomorrow.

The Samsung Solve for Tomorrow Contest is open right now. Enter at samsung.com/solve. Don't put it off until the last minute! The deadline is November 9, so mark your calendar.