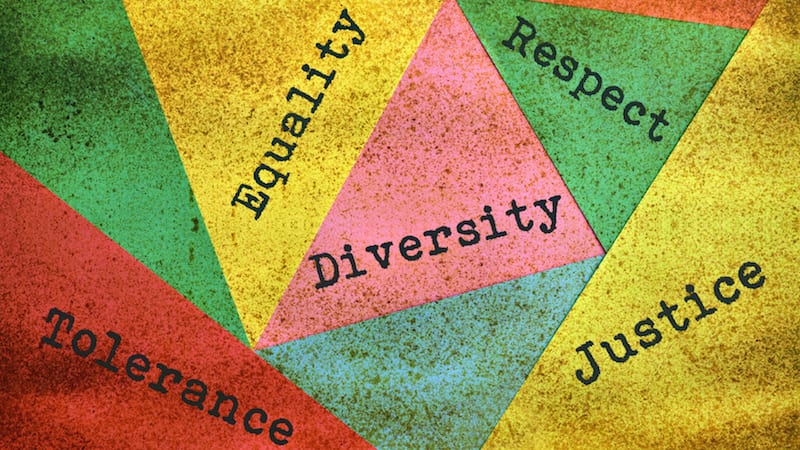 Our classroom libraries are often windows into worlds our students cannot imagine, but must learn if they are to develop into empathetic citizens. Books about social justice allow our students insight into what it feels like to be a refugee, to encounter racism, or to have to fight against great odds for rights and freedoms which others take for granted.
Here are 24 books to use in the classroom when teaching about social justice:
Books About Social Justice for Elementary School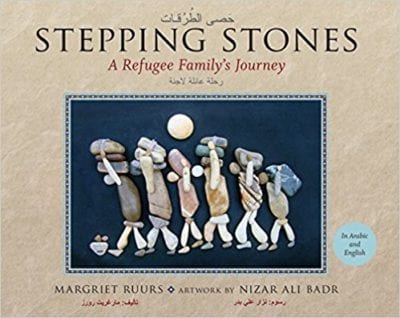 Stepping Stones tells the story of Rama and her family, who are forced to flee their once-peaceful village to escape the ravages of the civil war raging ever closer to their home. With only what they can carry on their backs, Rama and her mother, father, grandfather and brother, Sami, set out to walk to freedom in Europe.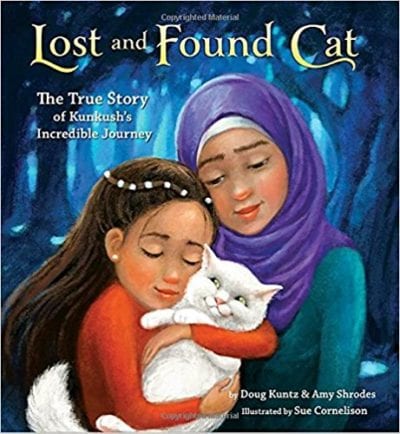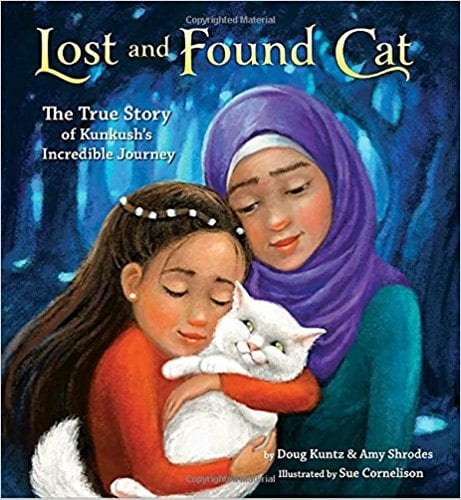 When an Iraqi family is forced to flee their home, they can't bear to leave their beloved cat, Kunkush, behind. So they carry him with them from Iraq to Greece, keeping their secret passenger hidden away. But during the crowded boat crossing to Greece, his carrier breaks and the frightened cat runs from the chaos. In one moment, he is gone. After an unsuccessful search, his family has to continue their journey, leaving brokenhearted.
3. Teacup by Rebecca Young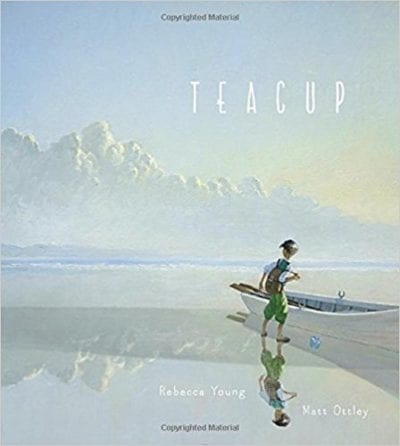 A boy must leave his home and find another. He brings with him a teacup full of earth from the place where he grew up, and sets off to sea. Some days, the journey is peaceful, and the skies are cloudless and bright. Some days, storms threaten to overturn his boat. And some days, the smallest amount of hope grows into something glorious. At last, the boy finds land, but it doesn't feel complete . . . until another traveler joins him, bearing the seed to build a new home.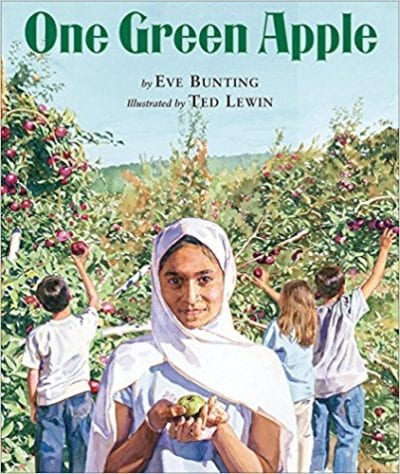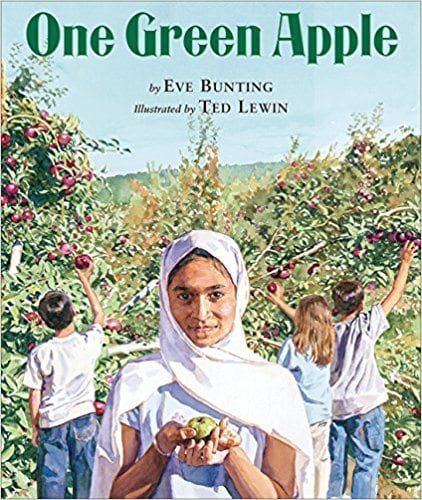 Farah feels alone, even when surrounded by her classmates. She listens and nods but doesn't speak. It's hard being the new kid in school, especially when you're from another country and don't know the language. Then, on a field trip to an apple orchard, Farah discovers there are lots of things that sound the same as they did at home, from dogs crunching their food to the ripple of friendly laughter. As she helps the class make apple cider, Farah connects with the other students and begins to feel that she belongs.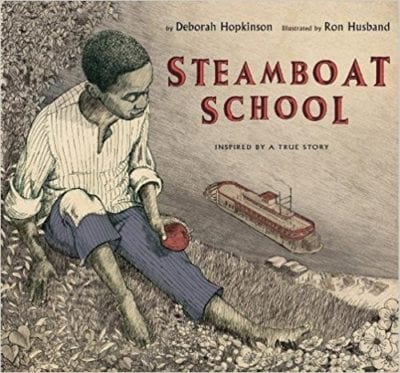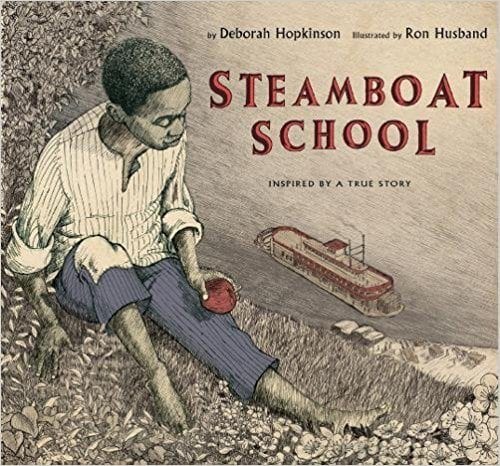 Missouri, 1847. When James first started school, his sister practically had to drag him there. The classroom was dark and dreary, and James knew everything outside was more exciting than anything he'd find inside. But his teacher taught him otherwise.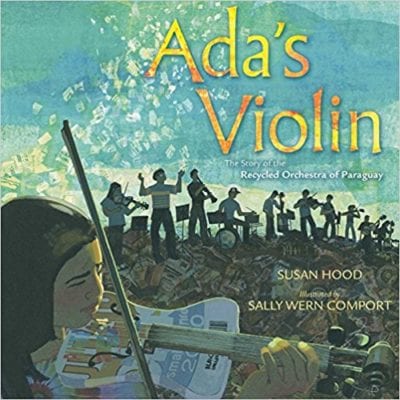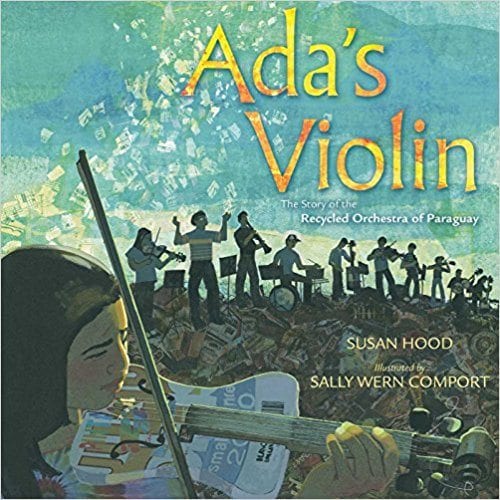 Ada Ríos grew up in Cateura, a small town in Paraguay built on a landfill. She dreamed of playing the violin, but with little money for anything but the bare essentials, it was never an option…until a music teacher named Favio Chávez arrived. He wanted to give the children of Cateura something special, so he made them instruments out of materials found in the trash. It was a crazy idea, but one that would leave Ada—and her town—forever changed.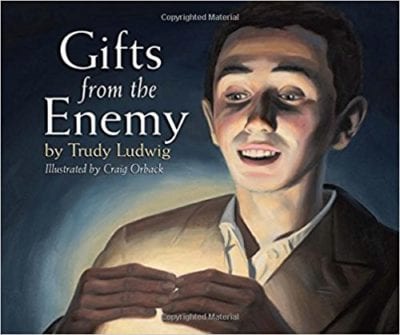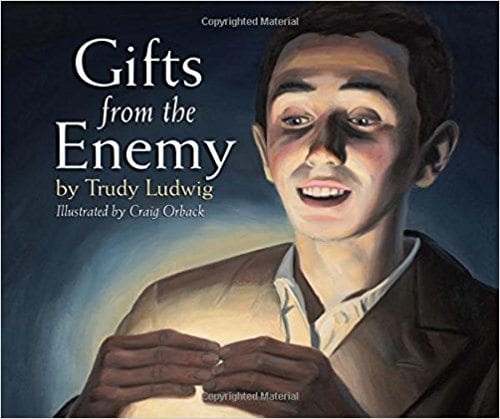 Gifts from the Enemy is the powerful and moving story based on From a Name to a Number: A Holocaust Survivor's Autobiography by Alter Wiener, in which Alter recalls his loss of family at the hands of the Nazis and his internment in five prison camps during World War II. This picture book tells one moving episode during Alter's imprisonment, when an unexpected person demonstrates moral courage in repeated acts of kindness to young Alter during his imprisonment.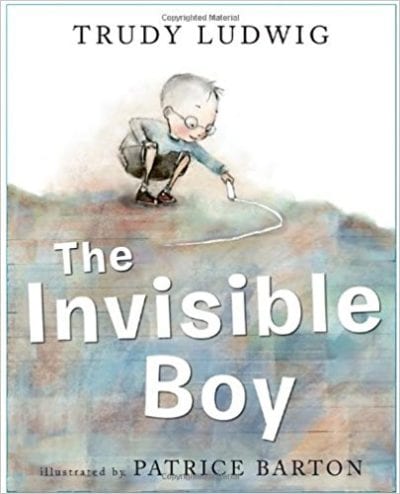 Meet Brian, the invisible boy. Nobody ever seems to notice him or think to include him in their group, game, or birthday party . . . until, that is, a new kid comes to class. When Justin, the new boy, arrives, Brian is the first to make him feel welcome. And when Brian and Justin team up to work on a class project together, Brian finds a way to shine.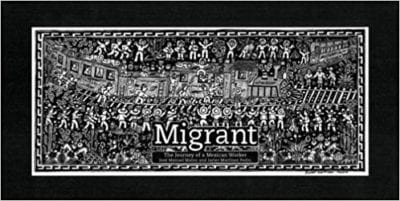 A Mexican boy tells of his journey to the U.S. with his family. They must face many dangers to cross the border, only to experience the uncertainty felt by all illegal immigrants. The narrative is accompanied by one long, beautifully vivid illustration reminis­cent of pre-Hispanic codices, packaged as an accordion-style foldout frieze.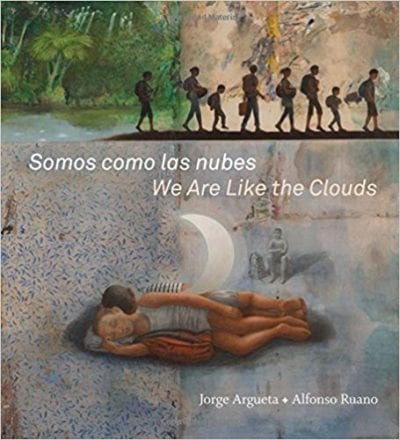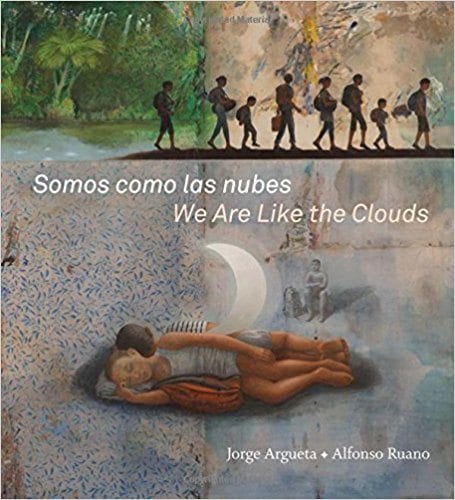 Why are young people leaving their country to walk to the United States to seek a new, safe home? Over 100,000 such children have left Central America. This book of poetry helps us to understand why and what it is like to be them.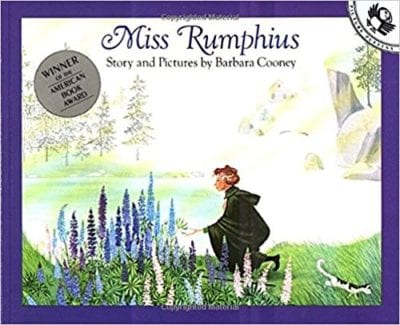 Alice Rumphius, who longed to travel the world, live in a house by the sea, and do something to make the world more beautiful, has a timeless quality that resonates with each new generation. The countless lupines that bloom along the coast of Maine are the legacy of the real Miss Rumphius, the Lupine Lady, who scattered lupine seeds everywhere she went.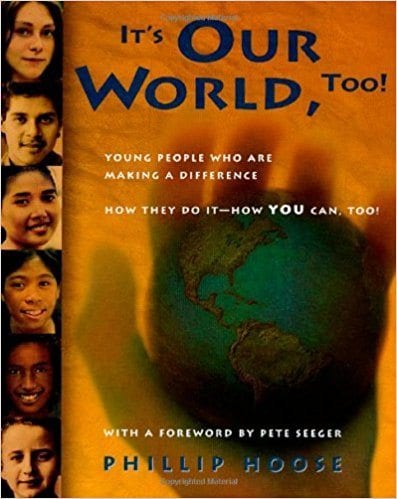 Two books in one: first, fourteen fascinating accounts of children working for human rights, the needy, the environment, or world peace . . . Second, a handbook for young activists, with practical suggestions for planning, organizing, publicizing, and raising funds for social action projects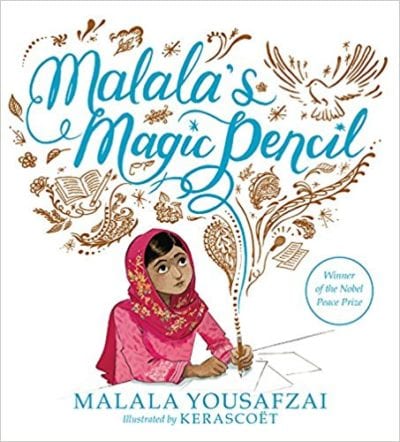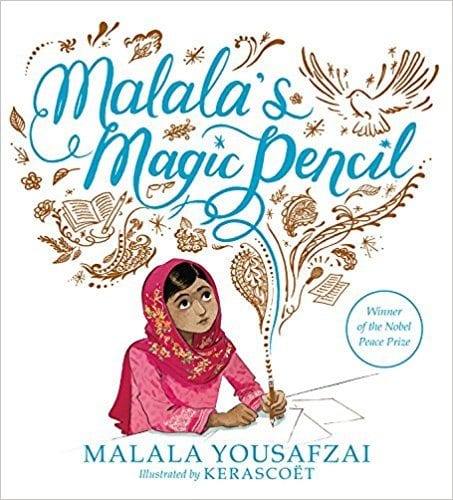 As a child in Pakistan, Malala made a wish for a magic pencil. She would use it to make everyone happy, to erase the smell of garbage from her city, to sleep an extra hour in the morning. But as she grew older, Malala saw that there were more important things to wish for. She saw a world that needed fixing. And even if she never found a magic pencil, Malala realized that she could still work hard every day to make her wishes come true.
Books About Social Justice for Upper Grades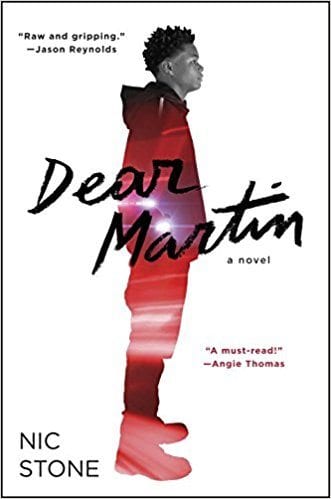 Justyce McAllister is top of his class and set for the Ivy League—but none of that matters to the police officer who just put him in handcuffs. And despite leaving his rough neighborhood behind, he can't escape the scorn of his former peers or the ridicule of his new classmates. Justyce looks to the teachings of Dr. Martin Luther King Jr. for answers. But do they hold up anymore? He starts a journal to Dr. King to find out.
15. Refugee by Alan Gratz
JOSEF is a Jewish boy living in 1930s Nazi Germany. With the threat of concentration camps looming, he and his family board a ship bound for the other side of the world . . .
ISABEL is a Cuban girl in 1994. With riots and unrest plaguing her country, she and her family set out on a raft, hoping to find safety in America . . .
MAHMOUD is a Syrian boy in 2015. With his homeland torn apart by violence and destruction, he and his family begin a long trek toward Europe . . .
All three kids go on harrowing journeys in search of refuge. All will face unimaginable dangers — from drownings to bombings to betrayals. But there is always the hope of tomorrow. And although Josef, Isabel, and Mahmoud are separated by continents and decades, shocking connections will tie their stories together in the end.

A Pakistani-American Muslim girl struggles to stay true to her family's vibrant culture while simultaneously blending in at school after tragedy strikes her community,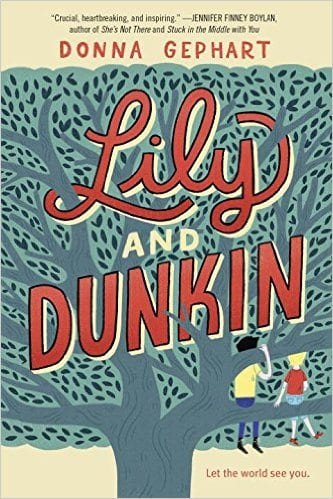 Lily Jo McGrother, born Timothy McGrother, is a girl. But being a girl is not so easy when you look like a boy. Especially when you're in the eighth grade. Dunkin Dorfman, birth name Norbert Dorfman, is dealing with bipolar disorder and has just moved from the New Jersey town he's called home for the past thirteen years. This would be hard enough, but the fact that he is also hiding from a painful secret makes it even worse. One summer morning, Lily Jo McGrother meets Dunkin Dorfman, and their lives forever change.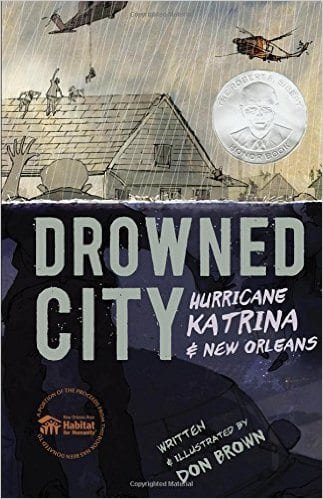 On August 29, 2005, Hurricane Katrina's monstrous winds and surging water overwhelmed the protective levees around low-lying New Orleans, Louisiana. Eighty percent of the city flooded, in some places under twenty feet of water. Property damages across the Gulf Coast topped $100 billion. One thousand eight hundred and thirty-three people lost their lives. The riveting tale of this historic storm and the drowning of an American city is one of selflessness, heroism, and courage—and also of incompetence, racism, and criminality.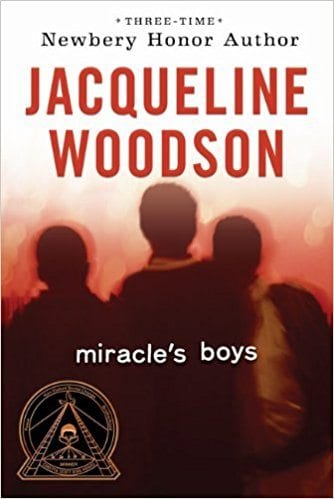 For Lafayette and his brothers, the challenges of growing up in New York City are compounded by the facts that they've lost their parents and it's up to eldest brother Ty'ree to support the boys, and middle brother Charlie has just returned home from a correctional facility.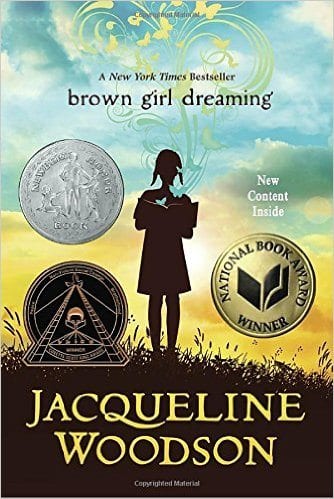 Raised in South Carolina and New York, Woodson always felt halfway home in each place. In vivid poems, she shares what it was like to grow up as an African American in the 1960s and 1970s, living with the remnants of Jim Crow and her growing awareness of the Civil Rights movement. Touching and powerful, each poem is both accessible and emotionally charged, each line a glimpse into a child's soul as she searches for her place in the world.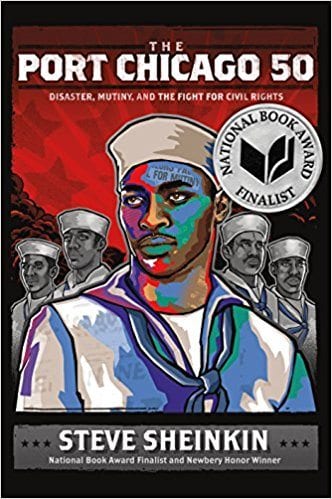 On July 17, 1944, a massive explosion rocked the segregated Navy base at Port Chicago, California, killing more than 300 sailors who were at the docks, critically injuring off-duty men in their bunks, and shattering windows up to a mile away. On August 9th, 244 men refused to go back to work until unsafe and unfair conditions at the docks were addressed. When the dust settled, fifty were charged with mutiny, facing decades in jail and even execution.
22. Ghost by Jason Reynolds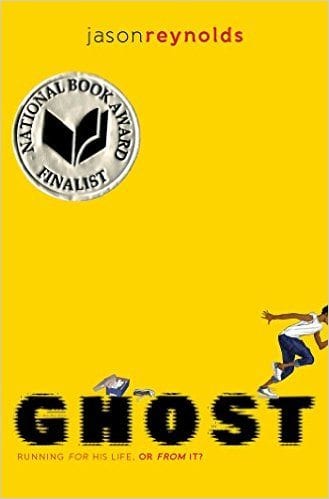 Ghost. Lu. Patina. Sunny. Four kids from wildly different backgrounds with personalities that are explosive when they clash. But they are also four kids chosen for an elite middle school track team—a team that could qualify them for the Junior Olympics if they can get their acts together. They all have a lot to lose, but they also have a lot to prove, not only to each other, but to themselves.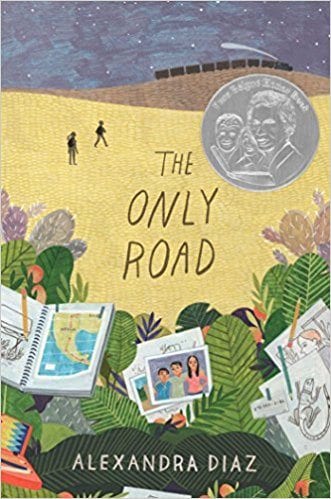 Twelve-year-old Jaime is sitting on his bed drawing when he hears a scream. Instantly, he knows: Miguel, his cousin and best friend, is dead. Everyone in Jaime's small town in Guatemala knows someone who has been killed by the Alphas, a powerful gang that's known for violence and drug trafficking. Anyone who refuses to work for them is hurt or killed—like Miguel. With Miguel gone, Jaime fears that he is next. There's only one choice: accompanied by his cousin Ángela, Jaime must flee his home to live with his older brother in New Mexico.
24. Sylvia & Aki by Winifred Conkling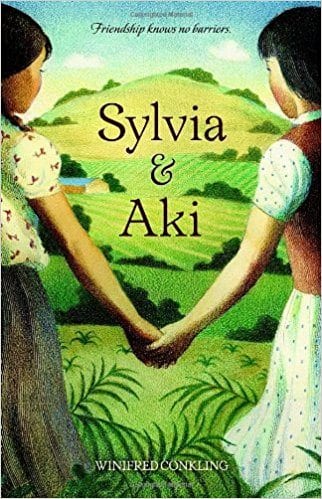 Young Sylvia Mendez never expected to be at the center of a landmark legal battle. Young Aki Munemitsu never expected to be sent away from her home and her life as she knew it. The two girls definitely never expected to know each other, until their lives intersected on a Southern California farm in a way that changed the country forever. Who are Sylvia and Aki? And why did their family stories matter then and still matter today? This book reveals the remarkable, never-before-told story—based on true events—of Mendez vs. Westminster School District, the California court case that desegregated schools for Latino children and set the stage for Brown vs. Topeka Board of Education at the national level.
Try these teaching ideas around social justice inquiry
Read alouds: Quite often, a current event might spur questions and discussion in class, revealing a need for a short story or picture book to read aloud together and address the issue in greater depth. For example, a discussion about the fight for equality in education might call for sharing a book like Separate Is Never Equal, which sheds light on the lengths families had to go to for access to equal education.
Book Clubs: Middle school students love social issues book clubs which focus on topics like income equality and fair working conditions (Uprising) or Civil Rights (The Watsons Go To Birmingham). As a culminating activity to such book clubs, my students will book talk their group's selection to the rest of the class, and teach their classmates about the issue.
Opportunities for writing: Last year, we borrowed the "writing to think" idea as envisioned by Katherine Bomer in her book, The Journey is Everything. Using the chart below to anchor our thinking, we wrote about what the social justice books we read made us wonder about. Writing and sharing our ideas in this way allowed my students a way to think about how they would work towards making our world a better place.