Don't know about you, but Etsy is an addiction that we have no plans of giving up any time soon. The creative, stylish and customizable wonderland has some of the fiercest and most fabulous teacher inspired t-shirts around. Here's a peek of some of our favorites—from phrases you'll wish you coined to personalized options that will make you the envy of everyone in the teacher's lounge! Best of all, if you're unsure of what to get your teacher bestie for her birthday, the holidays, teacher appreciation or all of the above—look no further! You're welcome!
1. Your grade and school
We love this trendy shirt that you can customize with your grade and school!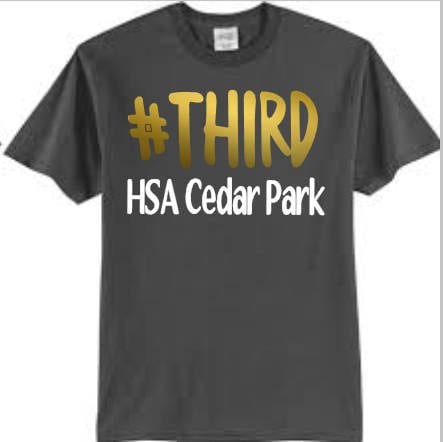 BUY IT
2. Teacher love
Featuring all your favorite supplies—plus you choose the color, style and font to make it all your own!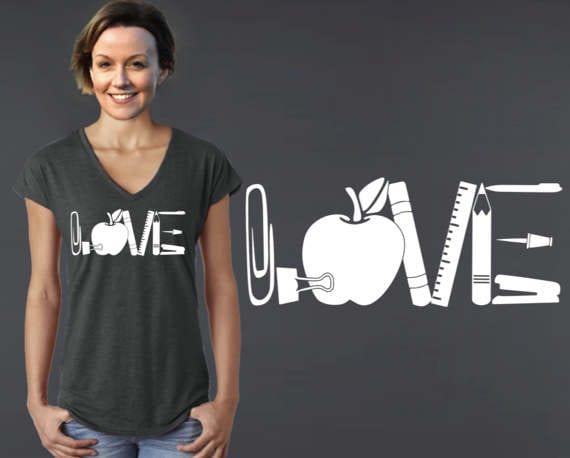 BUY IT
3. Teaching is my jam
Order this for all the teachers in your life—it's unisex shirt and comes in a variety of colors.

BUY IT
4. Peace, love, teach
A mantra that never can be repeated too much!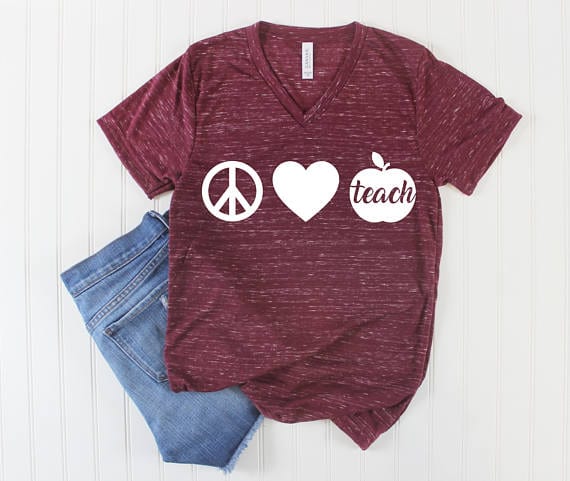 BUY IT
5. This teacher runs on coffee and lesson plans
Just the basics, please—like this tee!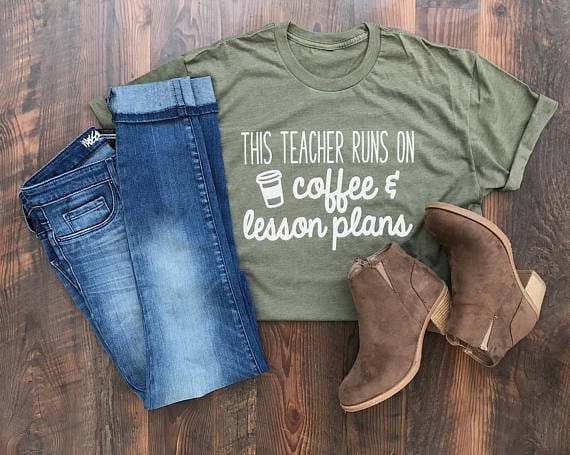 BUY IT
6. I teach the cutest pumpkins in the patch
Get in the fall spirit—and, if you live in a colder region, order this as a sweatshirt too!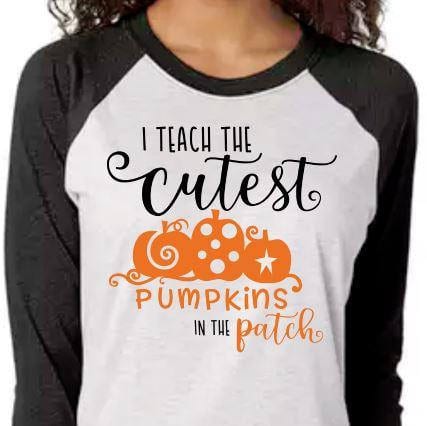 BUY IT
7. Kindness is contagious
Wear this shirt and spread it around!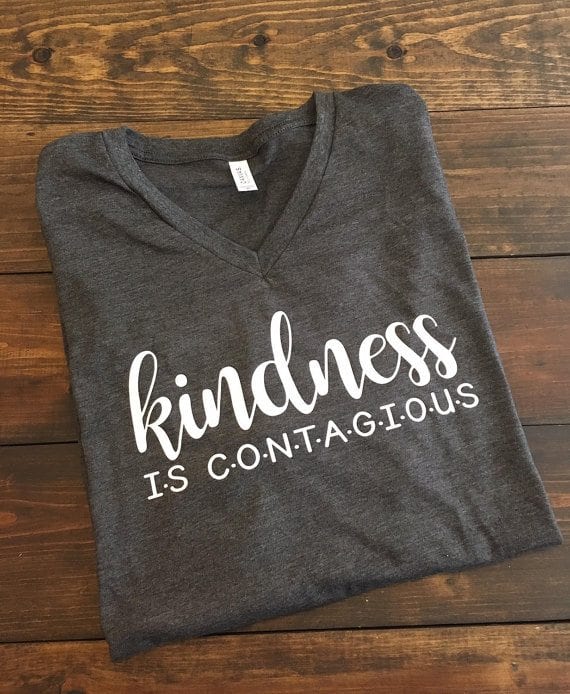 BUY IT
8. Your name here
LOVE this design. Add your "teacher name" to the apple and it's perfection!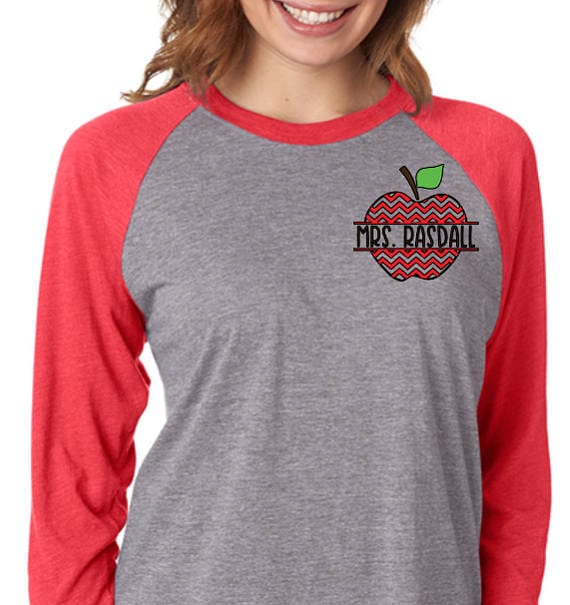 BUY IT
9. What we learn becomes who we are
Sums up what we strive to do for our every students every single day.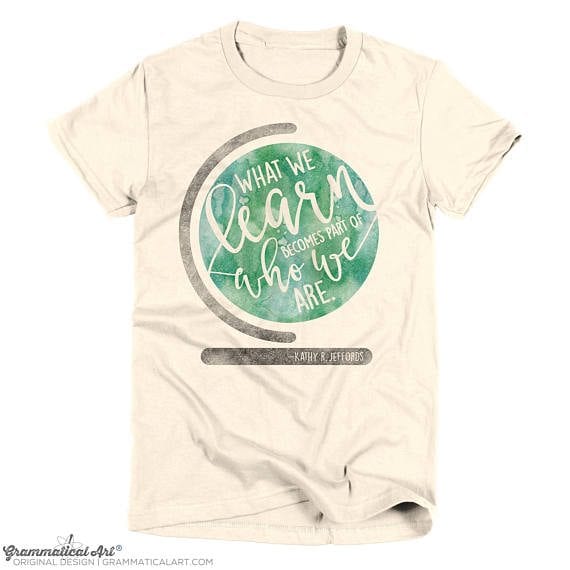 BUY IT
10. Teachersaurus
When you need to unleash the beast—on a cute jersey style tee!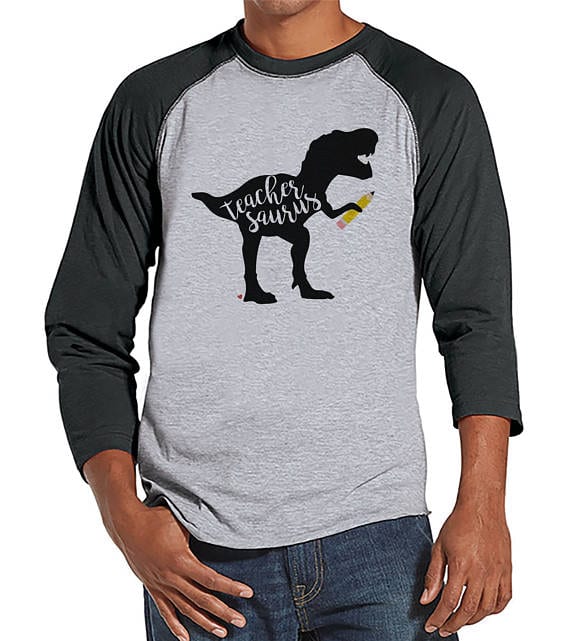 BUY IT
11. Wonder Woman
Basically Wonder Woman is code word for teacher!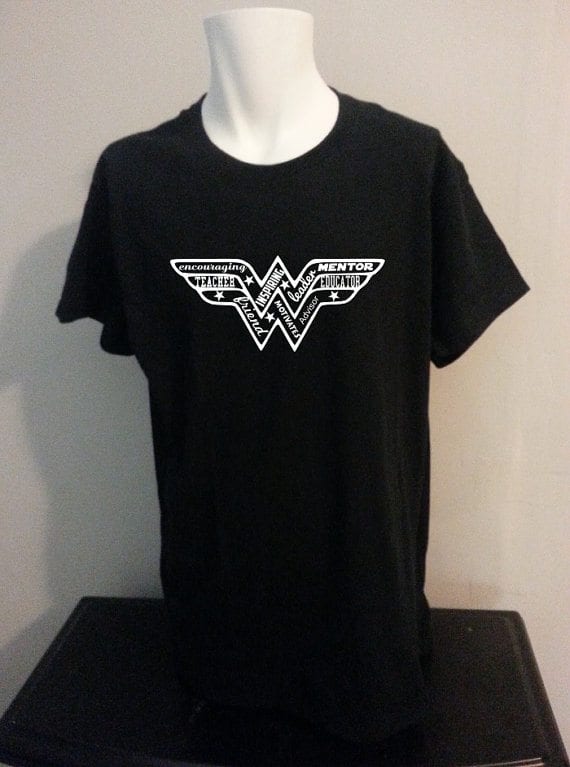 BUY IT
12. Love!

Show your school pride with this awesome baseball style tee by adding your name, school and grade you teach!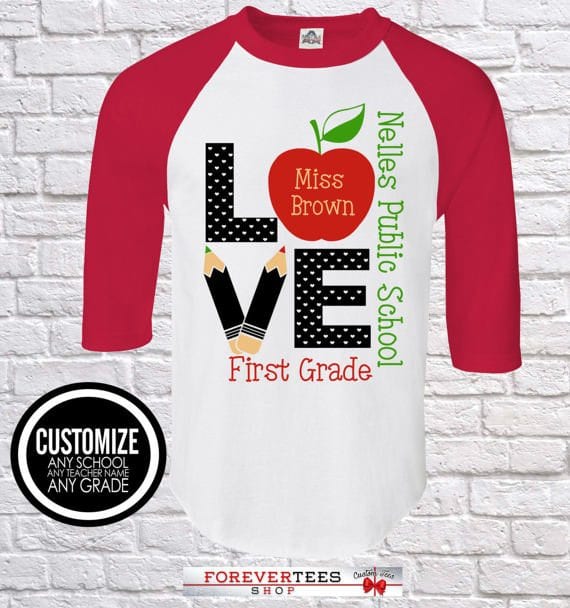 BUY IT
13. Personalized pencils
Add your name to this adorable design and you'll rule casual Fridays!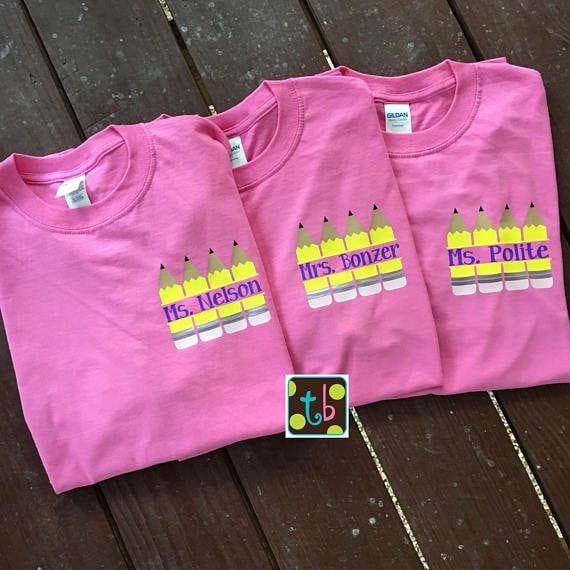 BUY IT
14. Rockin' the teacher life
The perfect tee when you're relaxing on the weekend . . . and grading papers, of course!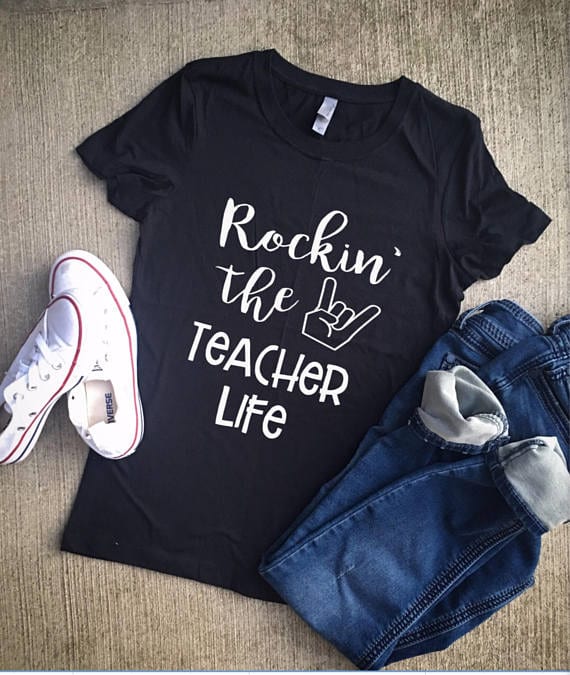 BUY IT
15. I teach at thing or two at [your school name]
Show off some Dr. Seuss and school pride!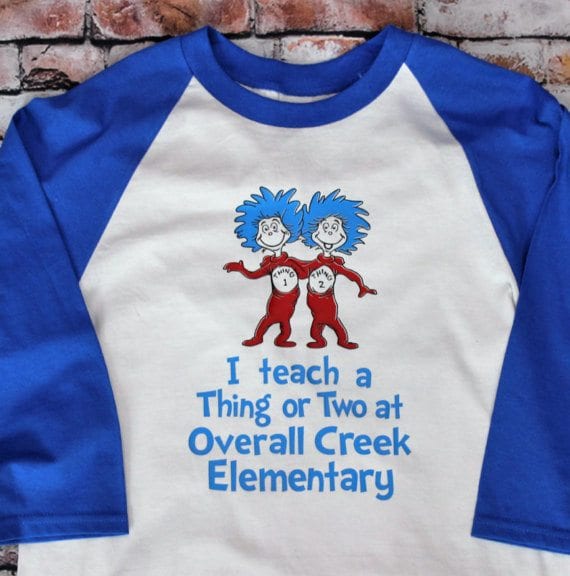 BUY IT
16. A moment of science please
Whether you're teaching in the lab all day or just a teacher who loves good puns!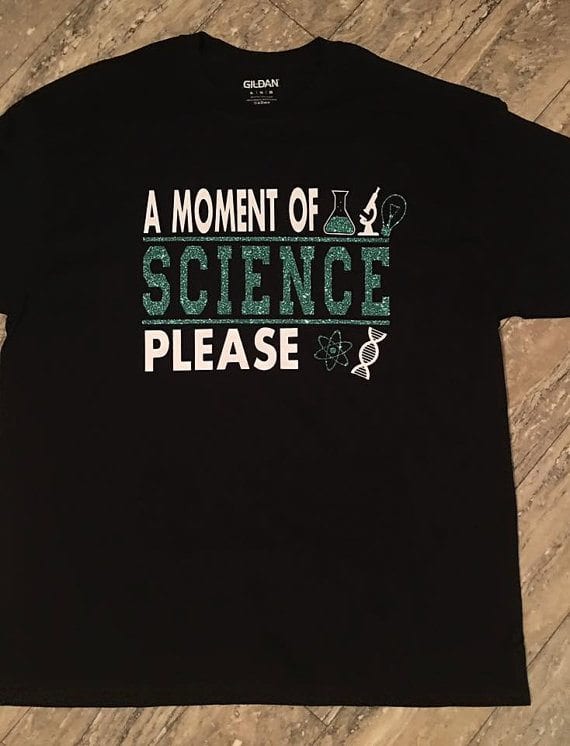 BUY IT
17. Grade/team pride
Add your grade and your school and voila—the ultimate team shirt!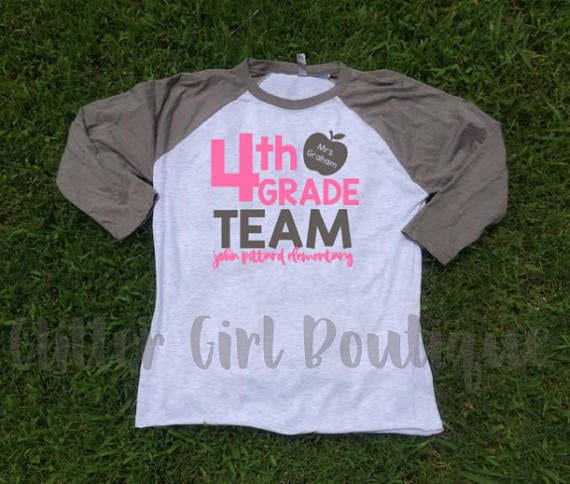 BUY IT
18. My favorite people call me . . .
Pay homage to the students (past and present) who bring you so much joy!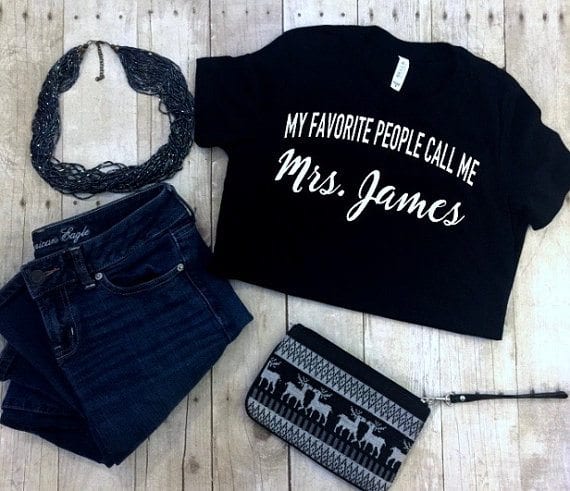 BUY IT
19. The future of the world is in my classroom
A stylish way to show off that your students rock!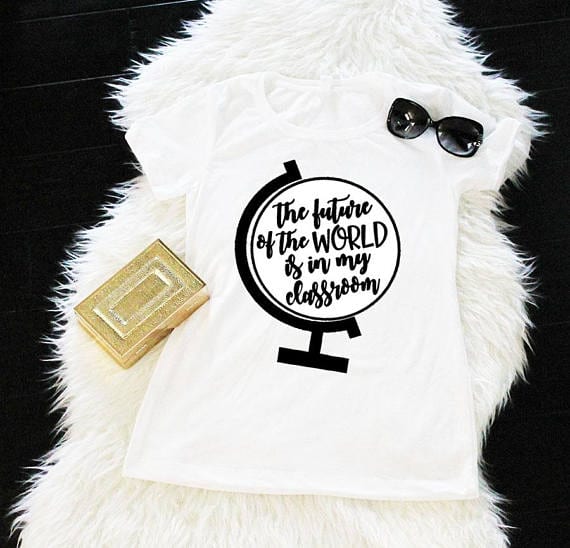 BUY IT
20. Survey & question & read & recite & review
The English teacher's life with the subway life mixed in!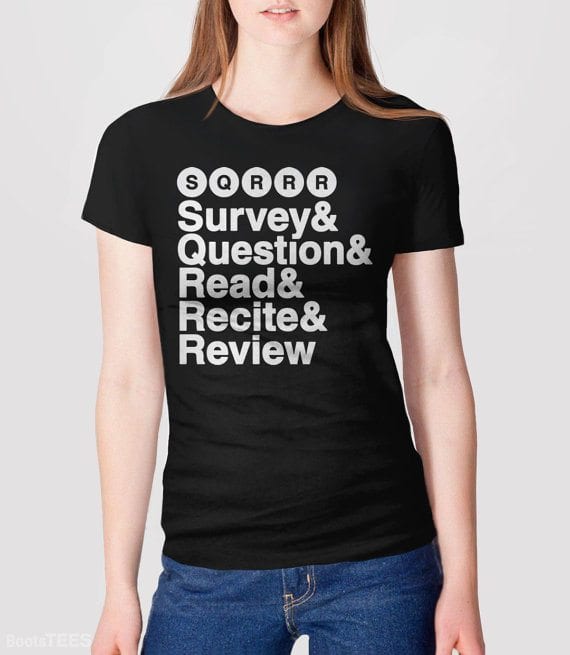 BUY IT