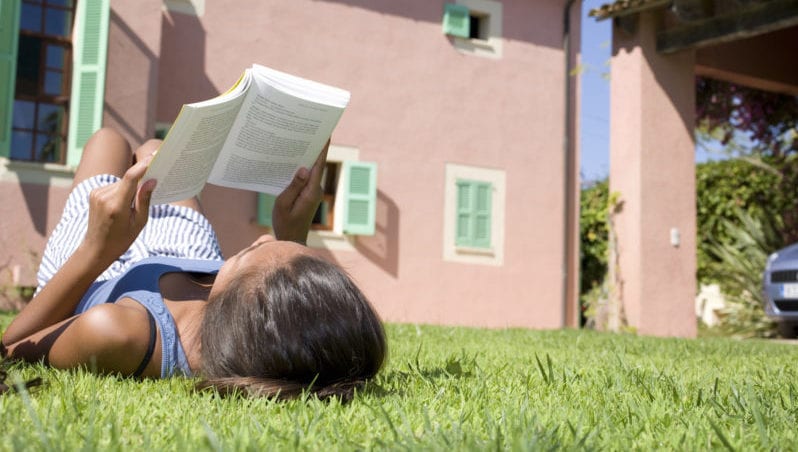 I know that the best way to get a child to read a book is for me to read it first—and to be really excited about it. That kind of book excitement cannot be overestimated amongst my classroom literati. So I live for summer, when I can finally read all the new books I've ordered for my classroom library. Here is a list of middle grade books you should read this summer (no matter how old you are).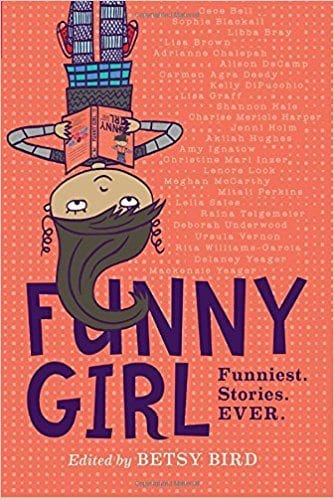 With clever contributions from authors like Cece Bell, Sophie Blackall, Libba Bray, Shannon Hale, Lisa Graff, and Raina Telgemeier, this anthology of funny girls will make you laugh until you cry. Or cry until you laugh. Or maybe you won't cry at all. Either way, you'll definitely laugh.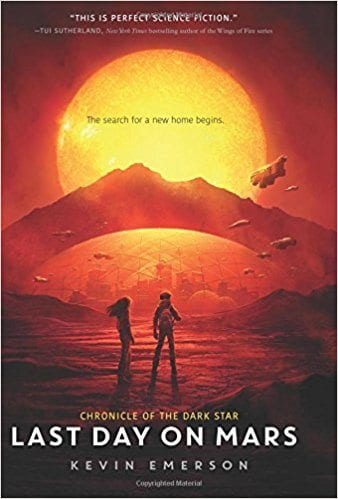 It is Earth year 2213—but, of course, there is no Earth anymore. Not since it was burned to a cinder by the sun, which has mysteriously begun the process of going supernova. The human race has fled to Mars, but this was only a temporary solution while we have prepared for a second trip: a 150-year journey to a distant star, our best guess at where we might find a new home.
3. Real Friends by Shannon Hale and LeUyen Pham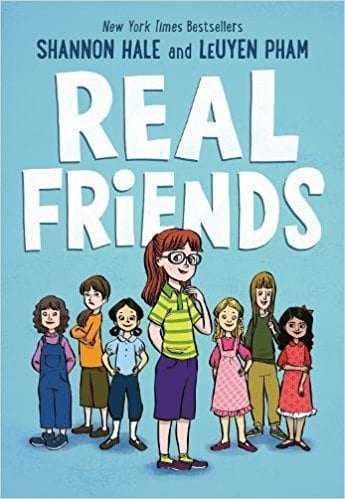 Shannon and Adrienne have been best friends ever since they were little. But one day, Adrienne starts hanging out with Jen, the most popular girl in class and the leader of a circle of friends called The Group. Everyone in The Group wants to be Jen's #1, and some girls would do anything to stay on top … even if it means bullying others.
An epic alternate history series about three kids who try to solve the greatest mystery of the modern world: a puzzle and treasure hunt laid into the very streets and buildings of New York City.
5. Short by Heidi Goldberg Sloan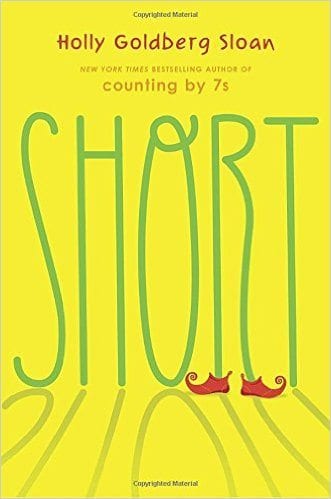 Julia is very short for her age, but by the end of the summer run of The Wizard of Oz, she'll realize how big she is inside (where it counts). She hasn't ever thought of herself as a performer, but when the wonderful director of Oz casts her as a Munchkin, she begins to see herself in a new way.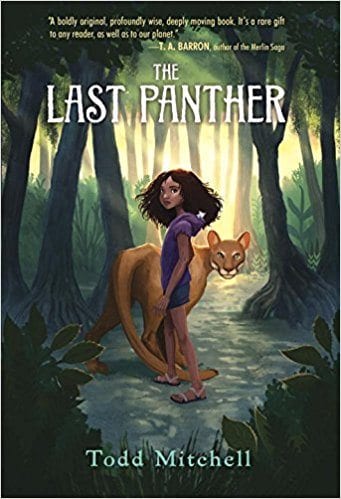 Eleven-year-old Kiri has a secret: wild things call to her. More than anyone else, she's always had a special connection to animals. But when Kiri has an encounter with the last known Florida panther, her life is quickly turned on end.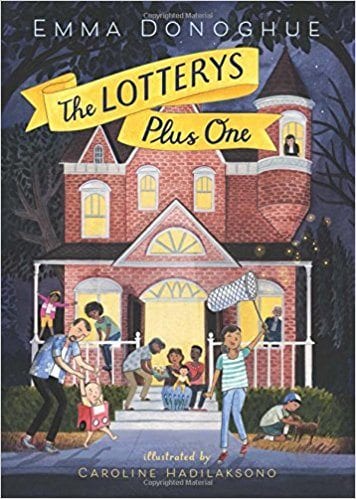 Sumac Lottery is 9-years-old and the self-proclaimed "good girl" of her (VERY) large, (EXTREMELY) unruly family. And what a family the Lotterys are: four parents, children both adopted and biological, and a menagerie of pets, all living and learning together in a sprawling house called Camelottery.
Eleven-year-old Alex Petroski loves space and rockets, his mom, his brother, and his dog, Carl Sagan—named for his hero. All he wants is to launch his golden iPod into space the way Carl Sagan (the man, not the dog) launched his Golden Record on the Voyager spacecraft in 1977. From Colorado to New Mexico, Las Vegas to L.A., Alex records a journey on his iPod to show other lifeforms what life on Earth, his Earth, is like. But his destination keeps changing.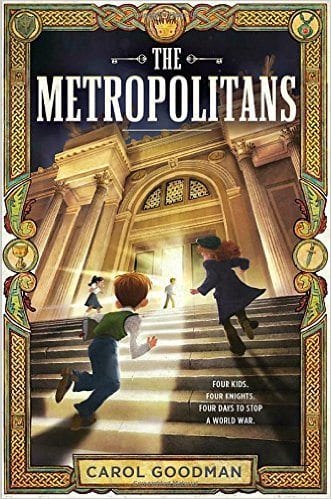 The day Japan bombs Pearl Harbor, four 13-year-olds converge at the Metropolitan Museum of Art where an eccentric curator is seeking four uncommonly brave souls to track down the hidden pages of the Kelmsbury Manuscript, an ancient book of Arthurian legends that lies scattered within the museum's collection. It holds the key to preventing a second attack on American soil.
Twelve-year-old Crow has lived her entire life on a tiny, isolated piece of the starkly beautiful Elizabeth Islands in Massachusetts. Abandoned and set adrift in a small boat when she was just hours old, Crow's only companions are Osh, the man who rescued and raised her, and Miss Maggie, their fierce and affectionate neighbor across the sandbar.
11. Fish Girl by Donna Jo Napoli and David Wiesner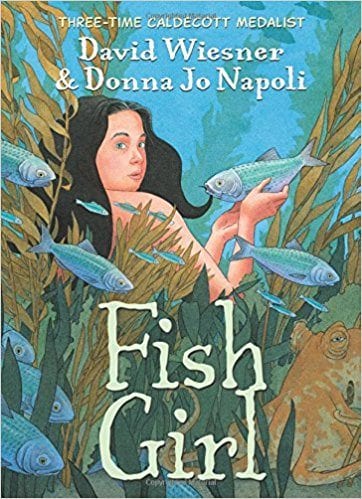 A graphic novel in a unique coming-of-age tale that begins underwater. A young mermaid, called Fish Girl, in a boardwalk aquarium, has a chance encounter with an ordinary girl. Their growing friendship inspires Fish Girl's longing for freedom, independence, and a life beyond the aquarium tank.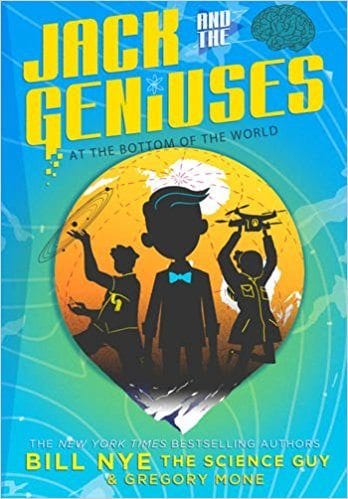 This is a science tale (yeah, that Bill Nye) of Jack and his foster siblings, Ava and Matt, who are geniuses. Well, Ava and Matt are, which sometimes makes life difficult for 12-year-old Jack. Ava speaks multiple languages and builds robots for fun, and Matt is into astronomy and a whiz at math. As for Jack, it's hard to stand out when he's surrounded by geniuses all the time.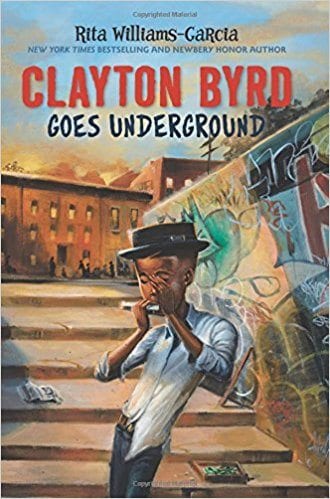 Clayton feels most alive when he's with his grandfather, Cool Papa Byrd, and the band of Bluesmen. He can't wait to join them, just as soon as he has a blues song of his own. But then the unthinkable happens. Cool Papa Byrd dies, and Clayton's mother forbids Clayton from playing the blues. And Clayton knows that's no way to live.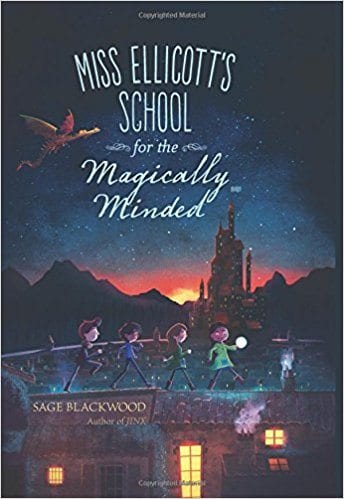 Chantel would much rather focus on her magic than on curtsying, which is why she often finds herself in trouble at Miss Ellicott's School for Magical Maidens. But when Miss Ellicott mysteriously disappears along with all the other sorceresses in the city, Chantel's behavior becomes the least of her problems.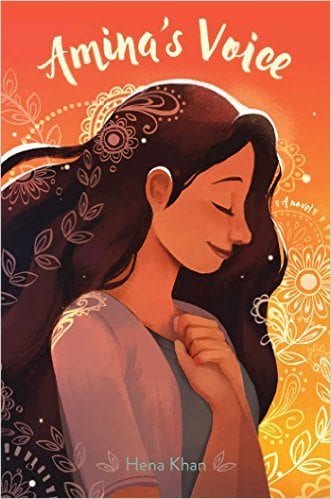 Amina, a Pakistani-American Muslim girl, has never been comfortable in the spotlight. She is happy just hanging out with her best friend, Soojin. Except now that she's in middle school everything feels different. Soojin is suddenly hanging out with Emily, one of the "cool" girls in the class, and even talking about changing her name to something more "American." Does Amina need to start changing too? Or hiding who she is to fit in? While Amina grapples with these questions, she is devastated when her local mosque is vandalized.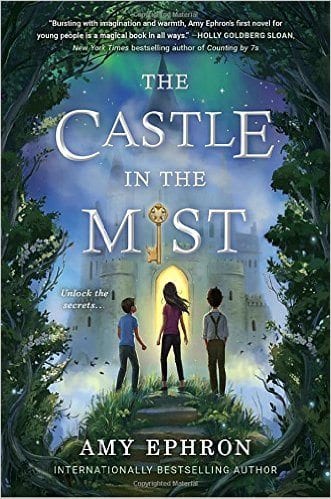 Tess and her brother, Max, are sent for the summer to their aunt's sleepy village in the English countryside, where excitement is as rare as a good wifi signal. So when Tess stumbles upon an old brass key that unlocks an ornately carved gate, attached to a strangely invisible wall, she jumps at the chance for adventure.
Looking for more middle grade books you'll love? Check out the classics or the middle grade books that changed our lives.