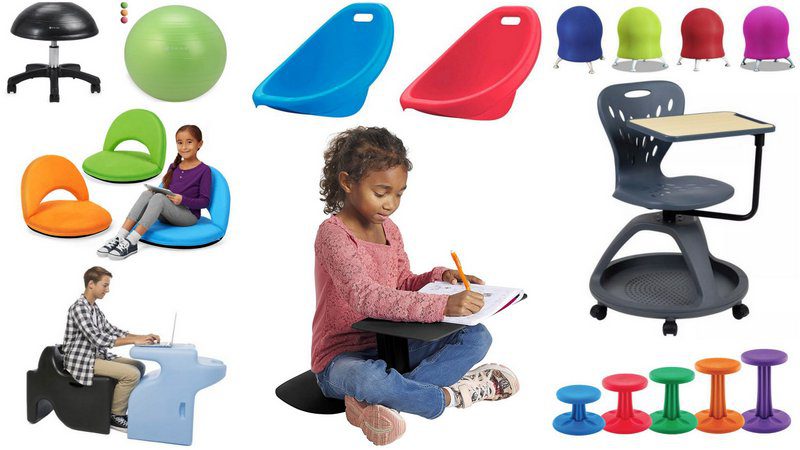 Once upon a time, classroom seating was so inflexible that desks and chairs were literally bolted to the floor. These days, though, flexible seating options have become game changers for teachers and students.
"There's a lot of research showing a correlation between the subtle movements that flexible seating allows and an increase in student focus and engagement," says Joe Russell, principal at Washington Elementary School in Wauwatosa, Wisconsin. "It makes classrooms more accessible for students, increases student engagement, and opens the room to a variety of learning styles."
Flexible seating options aren't for everyone. Some teachers love them, while others aren't quite ready to give up traditional chairs and desks just yet. If you want to give it a try, these are some of the best choices on the market today.
(Just a heads up, WeAreTeachers may collect a share of sales from the links on this page. We only recommend items our team loves!)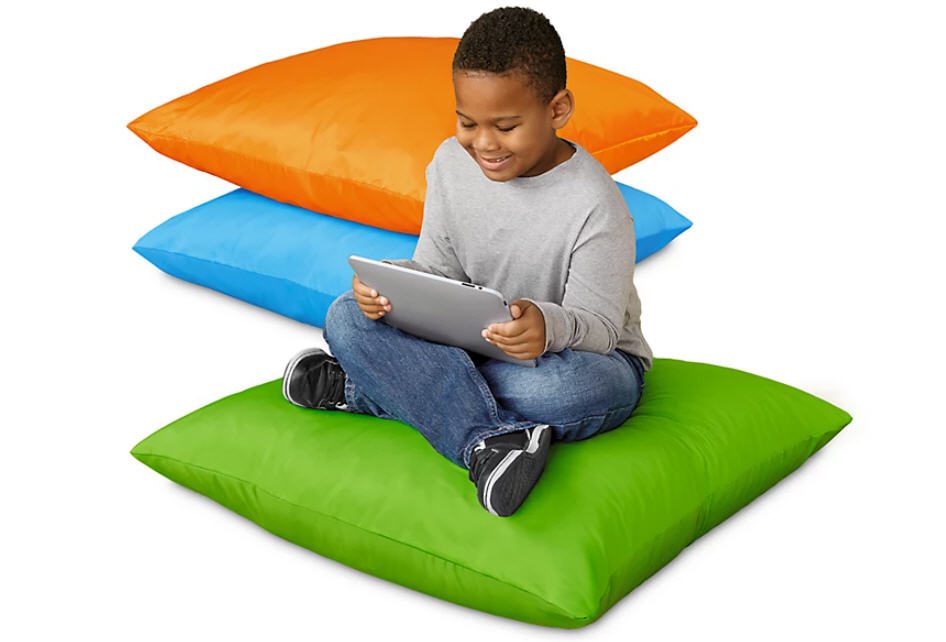 These big cushions are generous enough for older kids to enjoy too. And while you can find lots of oversized pillows on the market, these have a zip-off cover you can throw right in the washing machine.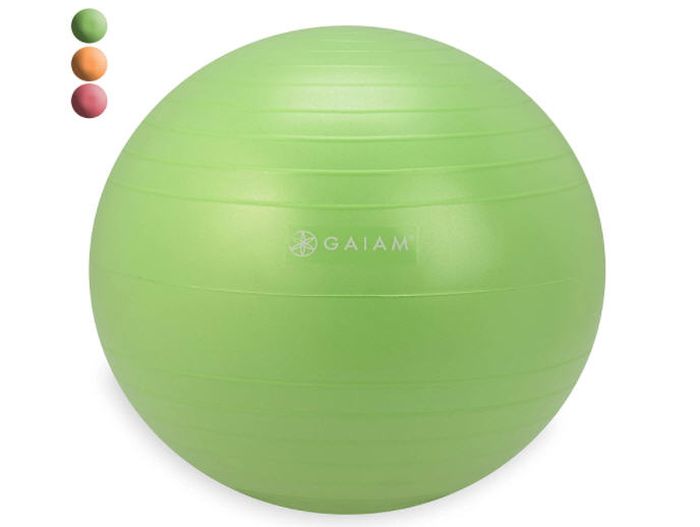 Also known as yoga or exercise balls, these giant balls allow kids to gently bounce while seated and encourage good posture. A stability ball is one of the most affordable flexible-seating options. If you're worried about them rolling away, try using pool noodles to make inexpensive stands.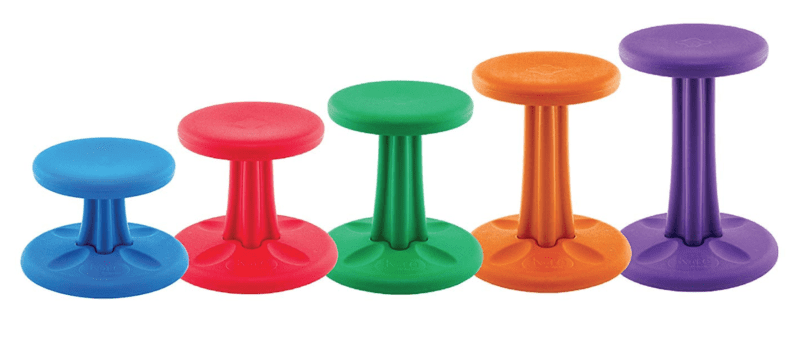 These wobble stools are in classrooms all over the country. Teachers love them because they're easy to set up (seriously, it just takes a few seconds once you get it out of the box), and they work for students of all ages. They're very durable and come in lots of colors. There are also a variety of heights for different ages.
If you don't have the budget for wobble stools, then try wobble cushions instead. They're very affordable and can be used on the floor or with a regular desk chair. One teacher on Amazon says, "We've ordered 3 of these so far for our 4th-grade classroom as flexible seating options. The kids LOVE them. I chose to inflate them at different levels to see what works—your most fidgety kids will like it fully inflated. I love that there are 2 sides: a poky side and a more comfortable side. Those that need sensory input will definitely appreciate the poky! Great product—great price."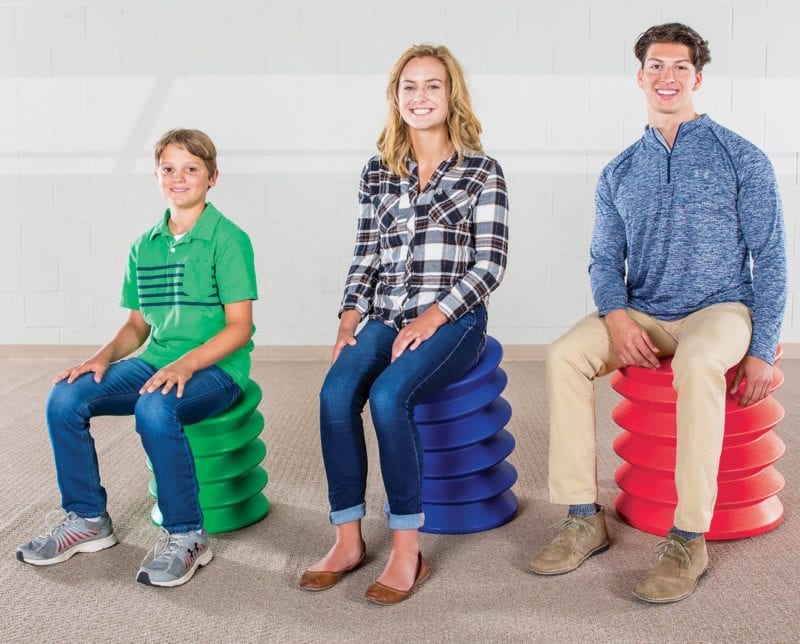 Who could resist sitting on one of these? The accordion-style base compresses slightly to allow continuous small movements forward, back, and side to side. "This seating is a favorite in my first grade classroom!" says one Amazon reviewer. "It gives them just enough movement, but also offers more stability than the yoga balls or wobble seats." They come in several sizes for students of all ages.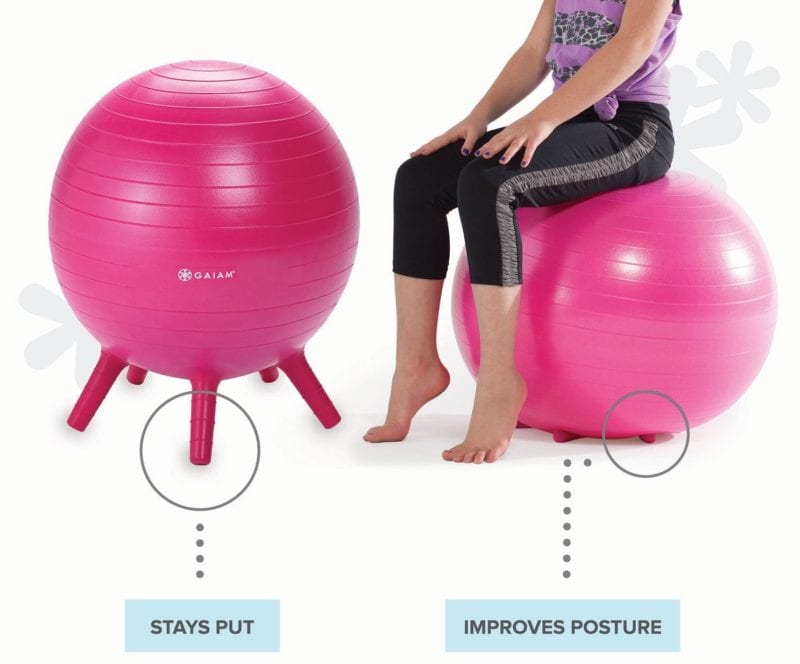 This balance ball comes with its own legs to keep it in place when not in use. When kids sit on it, it behaves like any other balance ball. These affordable flexible seating options come in various sizes and colors. Tip: Reviewers recommend ordering a size larger than you think you need.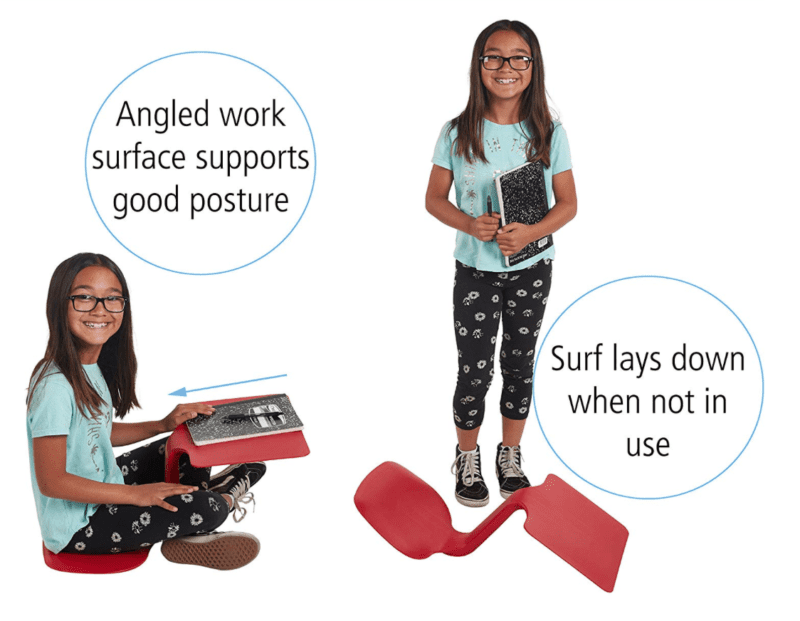 Some kids actually prefer working on the floor. If that's the case, these lap desks are the perfect way to give them a sturdy working surface. They're also terrific for taking students outside for class. They come in a big selection of colors. If you really like them, you can buy a pack of 10 to make them even more affordable.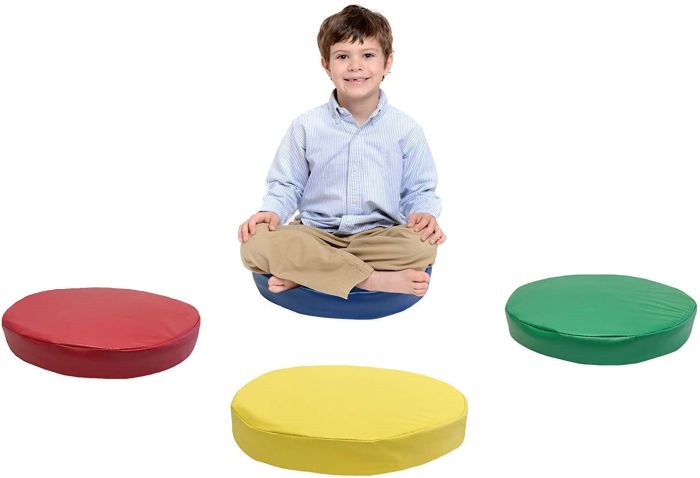 Every little one who's ever been to storytime at the library will recognize these cushions! They're popular for a reason. A four-pack is affordable, and they're made to last and last. Note that these cushions are small, best for the Pre-K crowd.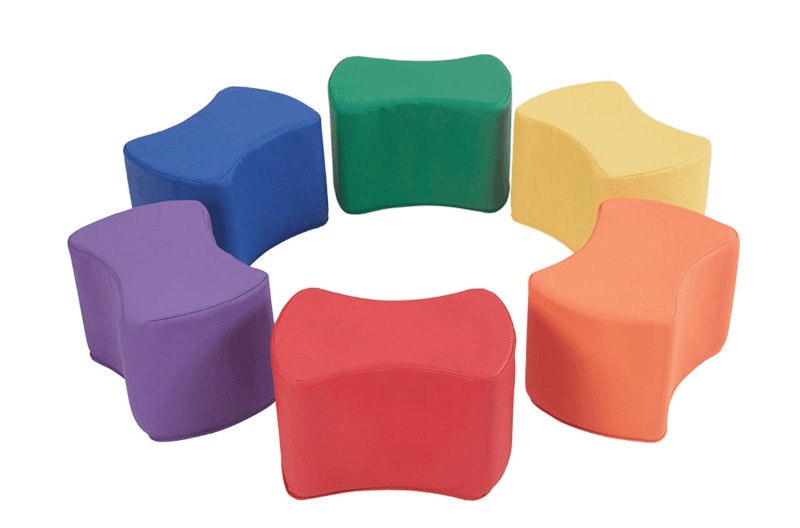 Here's another great choice for younger learners. You get six lightweight stools in a set, in several color ranges. You can choose from a 10″ or 12″ height. They have a wipe-clean surface and non-skid bottom too. One reviewer says, "My students love using these as a flexible seating option in our classroom. They're durable, comfortable, and easy to transport."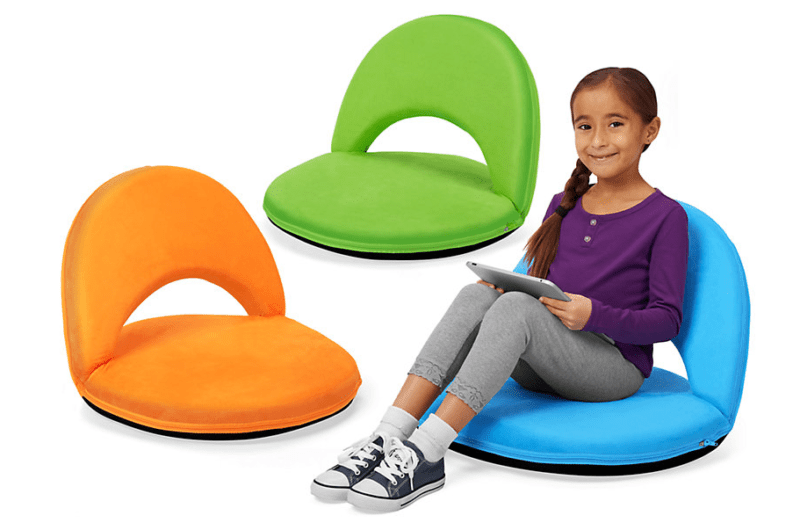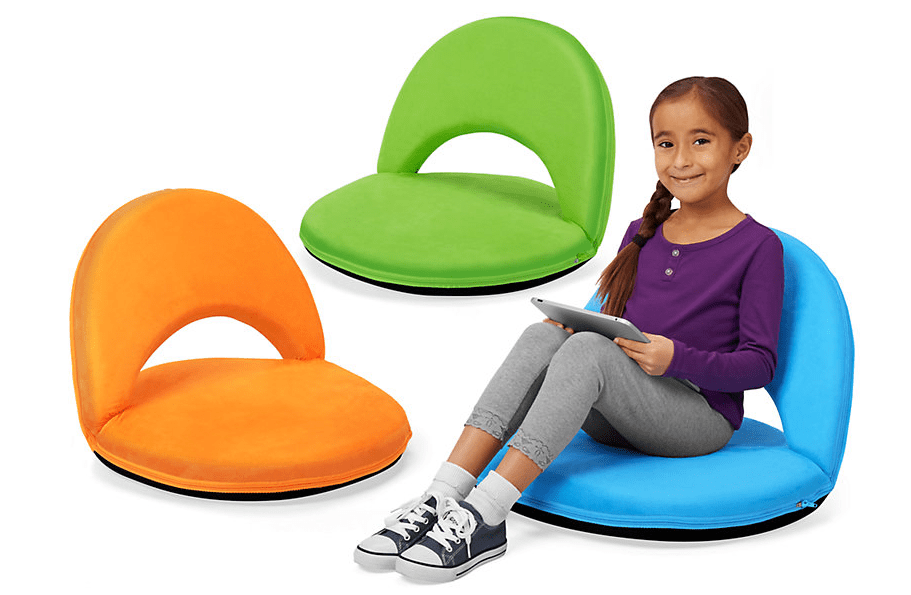 Sit comfortably on the floor anytime, anywhere with this adjustable cushioned seat that's ideal for ages eight and up. At the end of the day, lay them flat and stack them up. Bonus: the fabric cover is removable and machine washable.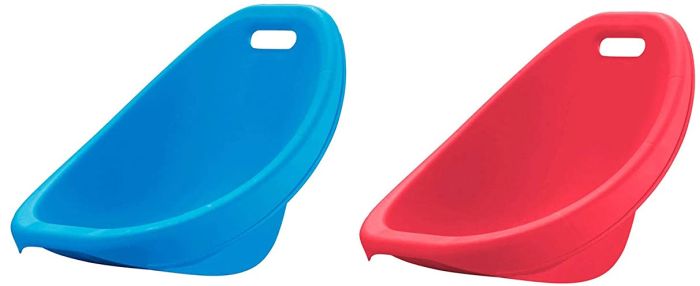 Teachers love scoop rockers! Set these on the floor, and kids are ready to rock and recline as they work independently or in a group. This is one of the most affordable flexible seating options at less than $10 apiece when you buy a set of six.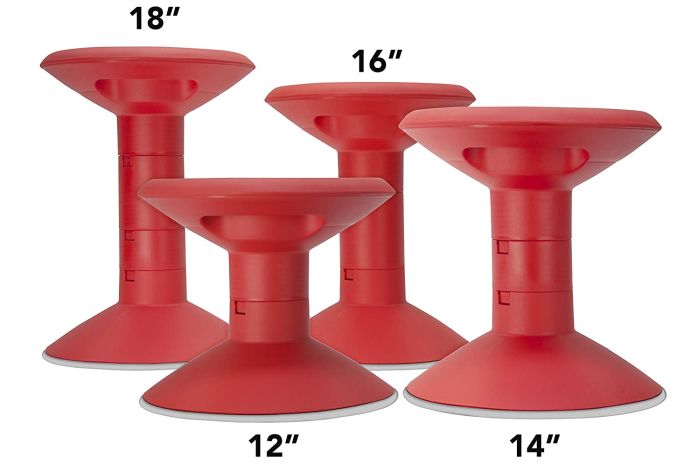 Looking for flexible seating options that will grow with your students? These stools are brilliant! You can buy them in 12-18″ or 12-24″ heights, in multiple colors. Simply add or remove center supports as needed. The slightly angled bottoms allow kids to wiggle quietly or use their core to hold the stool stable while they work.
These ergonomically designed chairs allow kids to sit up straight or lean forward, all with the right support. Plus, these chairs have a little give, so kids can bounce to get the fidgets out.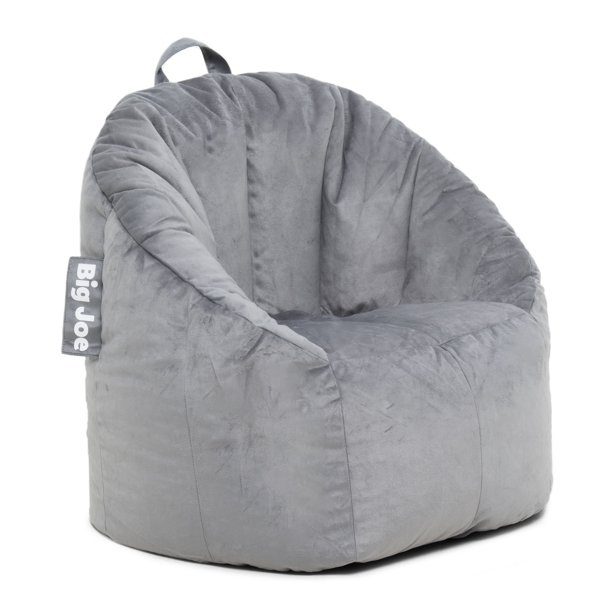 Add a couple of these to your reading nook, and your kids will be so comfy they'll never want to leave! They're part beanbag and part lounge chair, in a vinyl covering that's easy to wipe clean.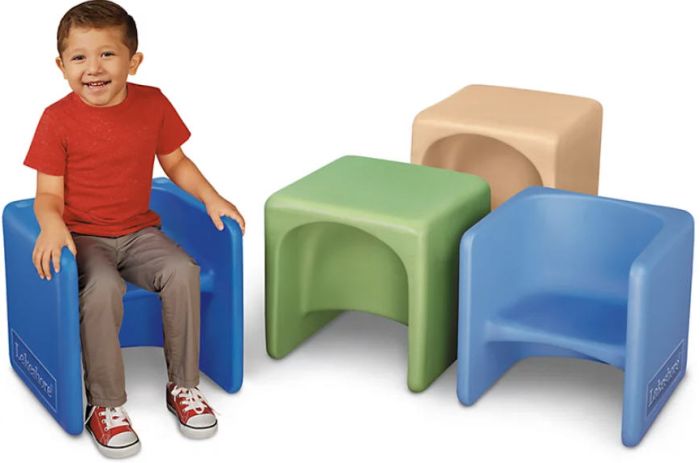 With this set, you get three flexible seating options in one. Flip the chair for a 6″ or 9.5″ seat or to make a 15″ table. They come in sets of four, in a sturdy plastic that's easy to clean and will last for years.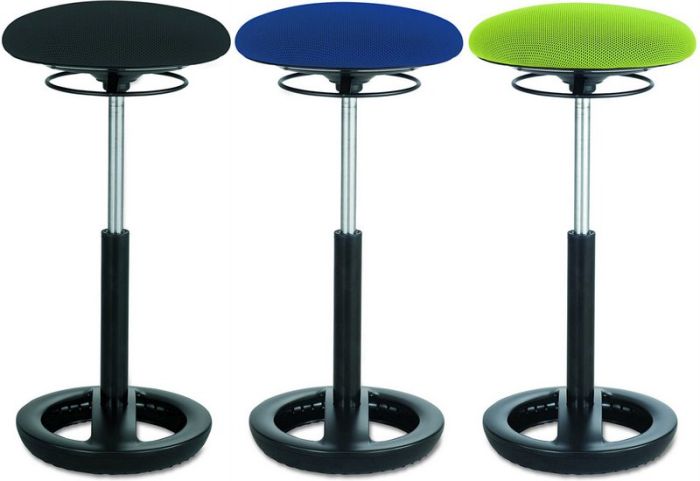 Want to try stools with older students? These are a terrific option, especially if you'd like some to use with taller tables or standing desks. They're also available in a standard desk height.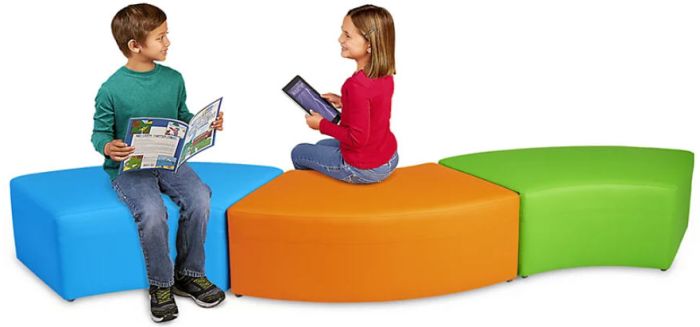 These curved benches can be arranged in a variety of ways, making them a truly versatile classroom option. The wipe-clean vinyl and strong wood construction mean you can depend on these for a long time.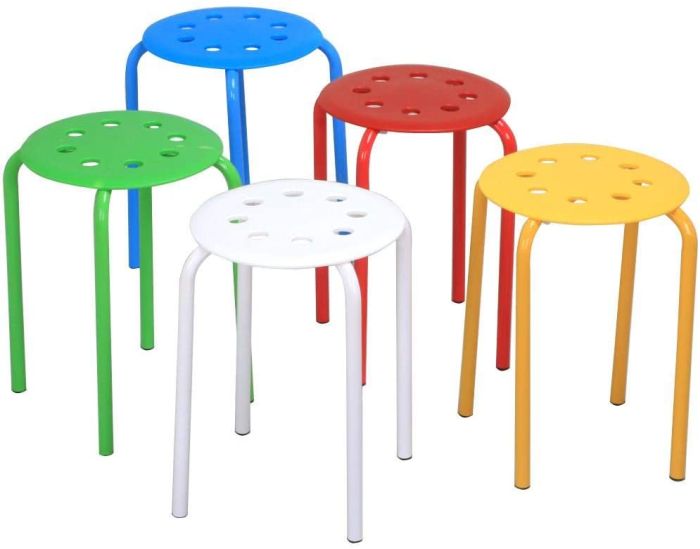 Simple stools might not be comfortable enough to use all day, but they're terrific for group work or pulling up next to a student who needs help. They stack up neatly so you can store them out of the way when they're not in use. They come in sets of 5 or 10.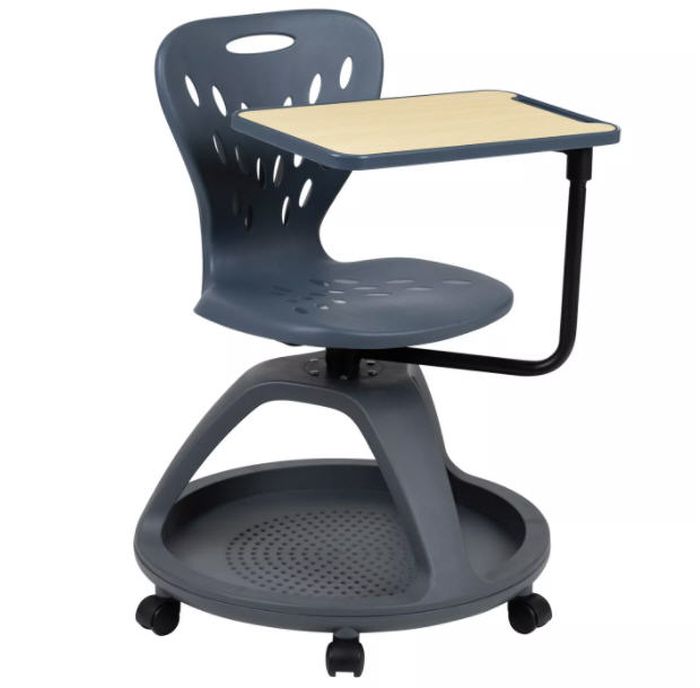 This isn't so different from a lot of high school desks, except that it's made to move around easily. We especially like the storage space underneath for books or backpacks.
For those who like to lean forward or even work on their knees, this stool is a great way to still support good posture. You can adjust the height, so it works for middle or high school students.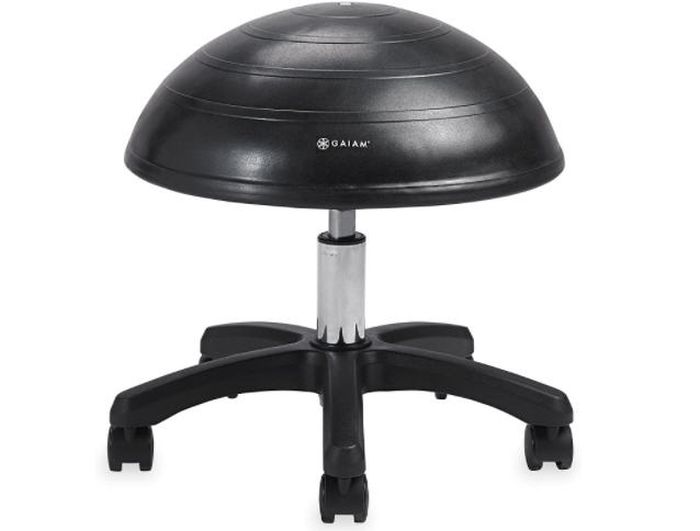 Balance ball meets rolling stool in this innovative design. It adjusts from 18 to 23″, so it's appropriate for most older students. The wheels lock into place for safety.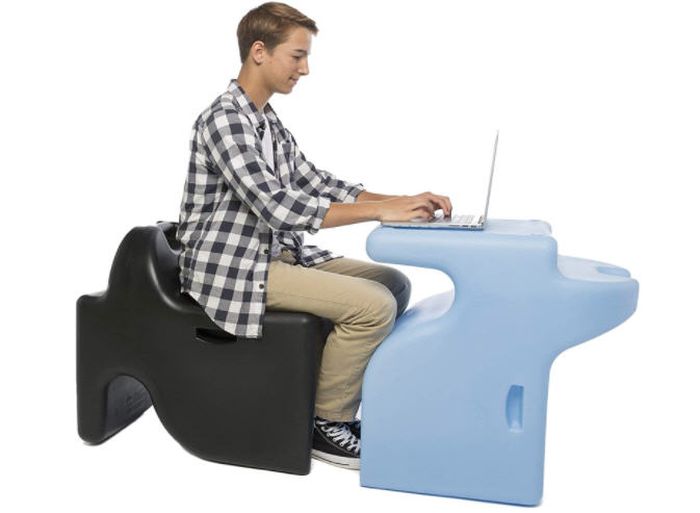 Clever flexible seating options aren't just for wee ones! Vidget's 3-in-1 pieces come in a variety of sizes, so you can use them from pre-K through high school. Each one can be a chair, desk, or stool. One teacher's opinion: "The most popular flexible seating option in my classroom! Bought the 14″ and is the perfect size for 5-8 year olds! It is so versatile and the students have no trouble turning it or managing how they want to use it. Very sturdy, very appealing, and worth every penny! Love the Vidget!!"

This set of three foam cushion seats is ideal for creating a reading nook. Tuck them among shelves filled with picture books to give young learners a place to cozy up while they turn the pages. The vinyl surface is made to wipe clean in a snap.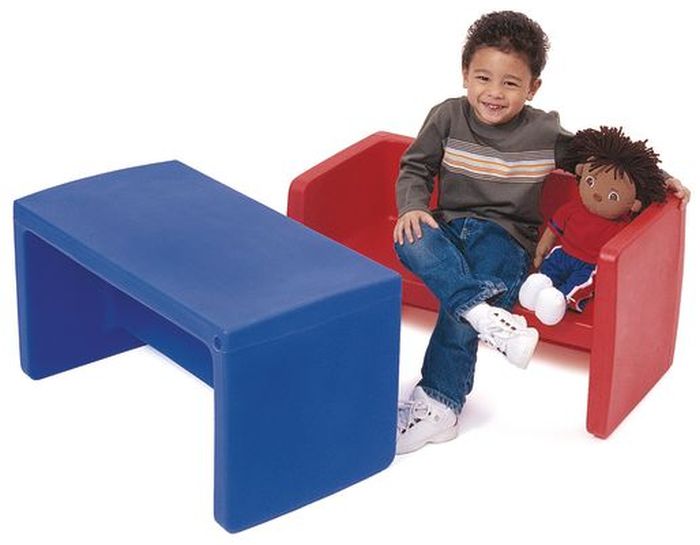 These smart benches double as tables for smaller students. When set up as tables, they can also serve as benches for adults. So many uses!


These ball chairs have a sleek, modern look with removable legs that glide across floors. When fully inflated, the chair measures about 23″ high, making this a better choice for older kids. For younger students, try the Runtz Swivel Stability Ball Chair instead.
What are your favorite flexible-seating options for the classroom? Come share in our WeAreTeachers HELPLINE group on Facebook.