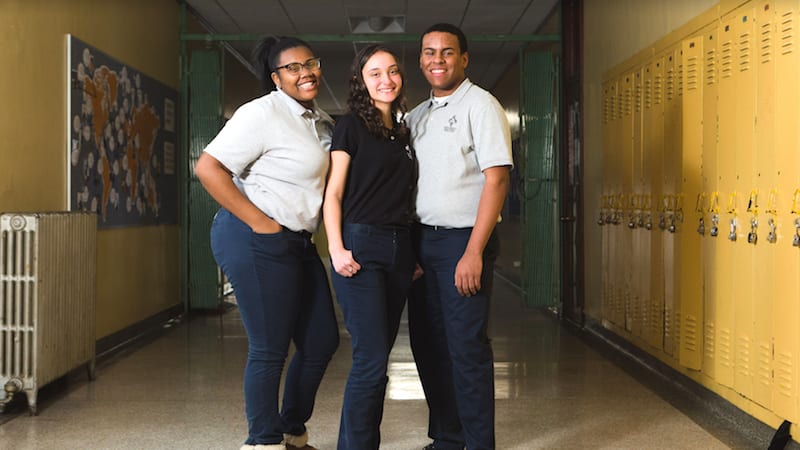 "When are we going to use this in real life?" If you teach high school students, you've no doubt heard this question…a lot. Which is why we're digging the AdCap Challenge, a spring 2019 competition that challenges students to solve real-world issues faced by AdCap Challenge Partners—SAP, Corteva, Domino's, Land O'Lakes, and the National Dairy Council.
Here's how it works
Educators visit AdCapChallenge.org to claim a Challenge Kit for their school.
Students ages 13–18 work in groups of 3–5 to solve real-world problems related to sustainability, recycling, food insecurity, the impact of technology, and other hot topics.
Teams submit their innovative ideas.
Semifinalists get recognition, prize packages, and an opportunity to receive funding for their projects. Finalists travel to SAP headquarters in Pennsylvania to pitch their ideas. Winners receive scholarships and funding!
Chances are, you know students that would totally light up at this opportunity. Tell them about it—and don't forget to mention the whopping $35,000 grand prize. 😱 Just click the orange button below to sign up and receive more information.