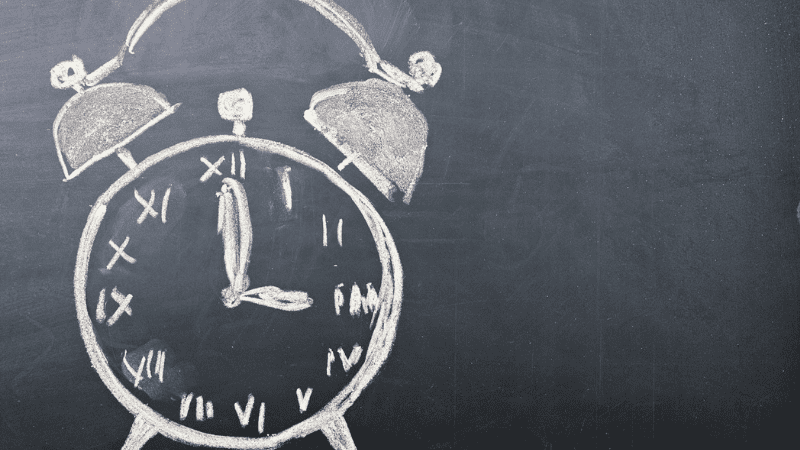 Telling time to the nearest minute can be difficult for many students. These fun ways to teach telling time make the concept enjoyable and easier to grasp. Each activity comes with a free printable. All you have to do is download and print them!
1. What Time Is It?!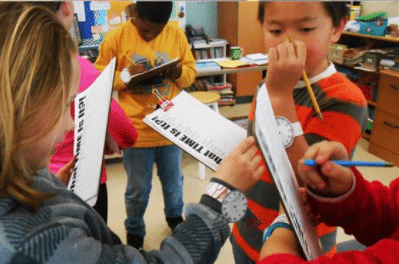 Before the activity, print these free blank watches. Draw hands on each clock face and record what time each student's watch reads on a master record sheet. We recommend a two-columned Word doc, with one column labeled with students' names and the other with their watches' times. This will make the assessment process easier.
Let the students decorate their own watch band with crayons or markers. Secure each student's watchband around their wrist with a stapler. Then tape their watch face on top of the band.
Give each student a record sheet similar to your master, but without the times on it. Give them time to go around the room and ask each of their classmates, "What time is it?" After they look at their classmate's watch, they record the time they read on their record sheet.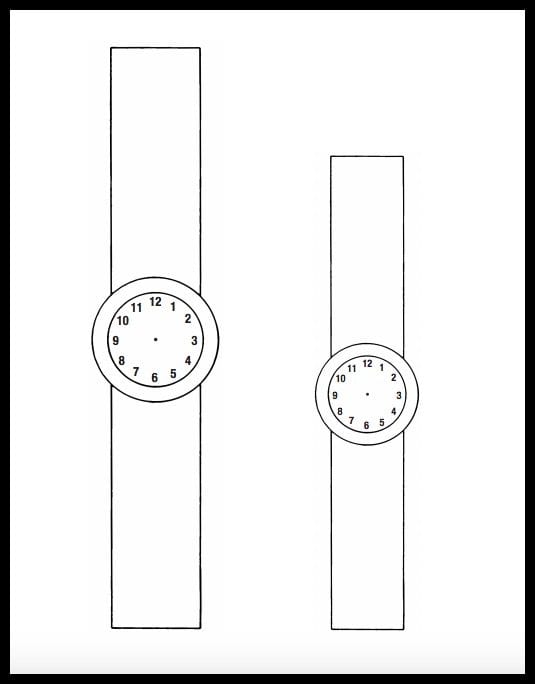 2. Now Showing: Movie Time!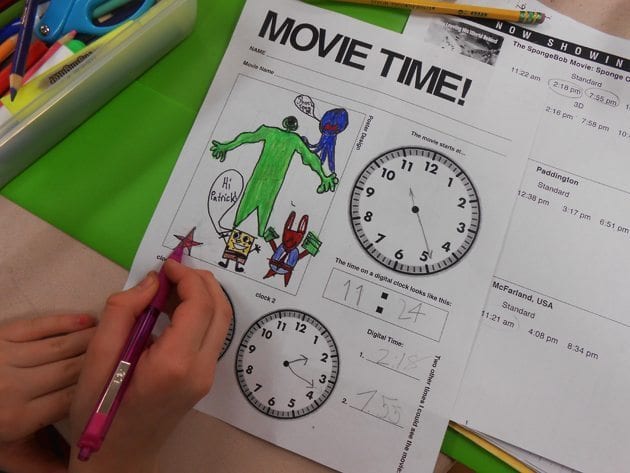 Students look up the time of a movie they would like to see. On their recording sheet, they write the time down and draw the hands on an analog clock. Then they design a poster for the movie they want to see! Afterwards, they show two different times that the movie is playing. If your class does not have access to computers, you can print out movie times (of kid-friendly flicks) for the students to record. For this activity, I made up times for kids' movies that are currently playing at movie theaters, since third graders need more of a challenge (telling time to the nearest minute).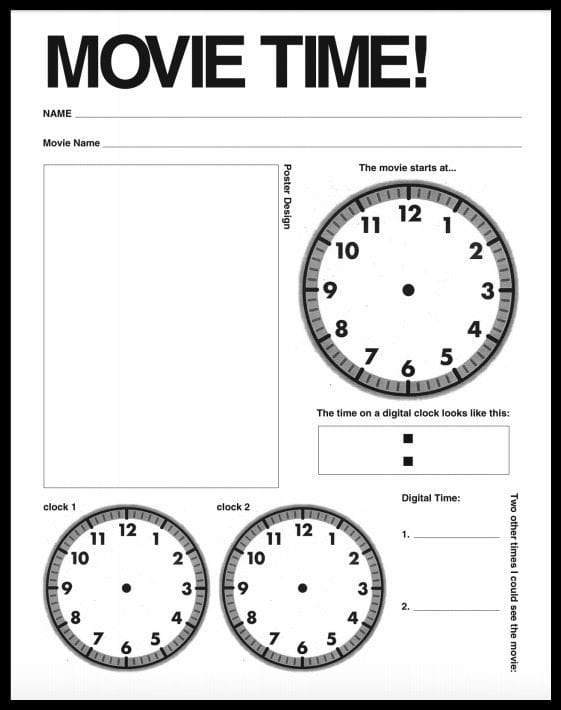 3. Musical Clocks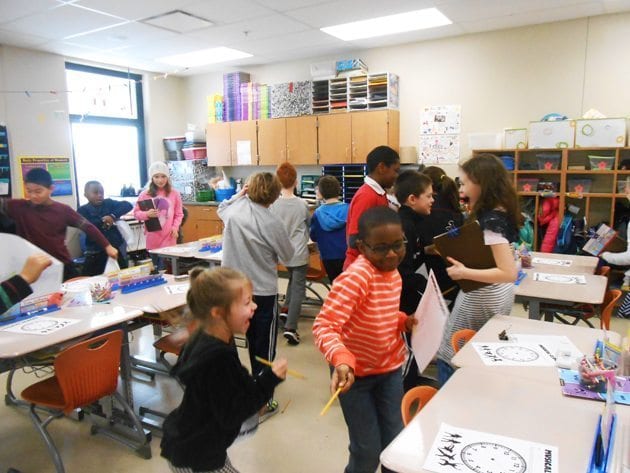 This idea was inspired by What the Teacher Wants. Students are given a blank clock and recording sheet. They draw hands on their clock (hour and minute) and leave it on their desk. Music begins, and the students dance around, moving from desk to desk. When the music stops, students record whose desk they stopped at and the time on their clock. Repeat until they have recorded every student's time. At the end of the activity they turn in their clock and recording sheet so the teacher can assess their time-telling skills.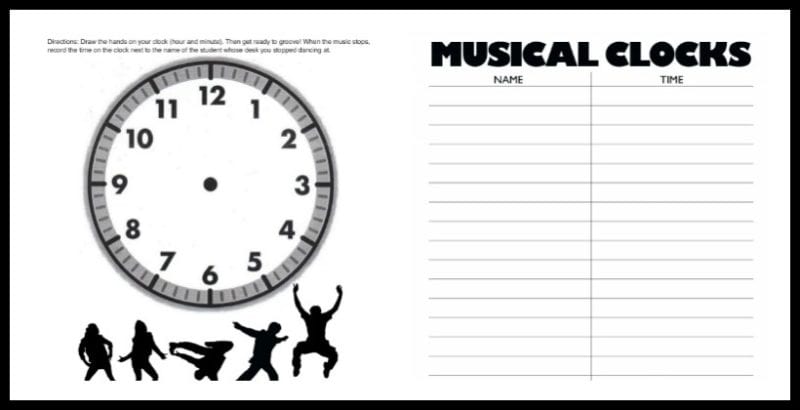 4. I Spy Time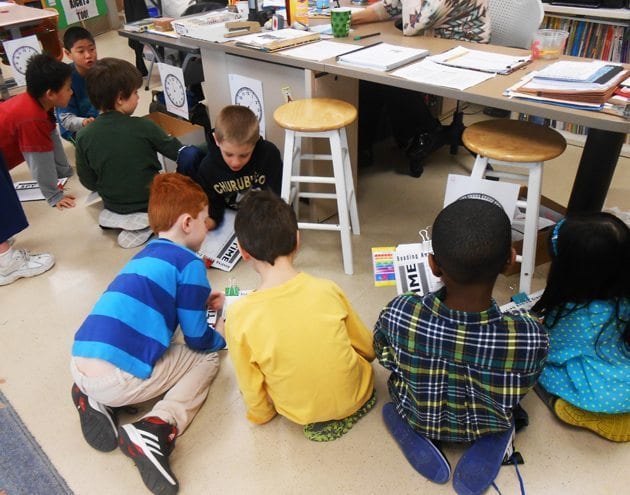 Post paper analog clocks with times filled in around the room. Students play I spy and must find each clock, recording the time on their record sheet. For more of a challenge, write "What will the time be in ____ minutes?" underneath each clock. After students record the time on the clock, they have to figure out what the time will be in a certain number of minutes.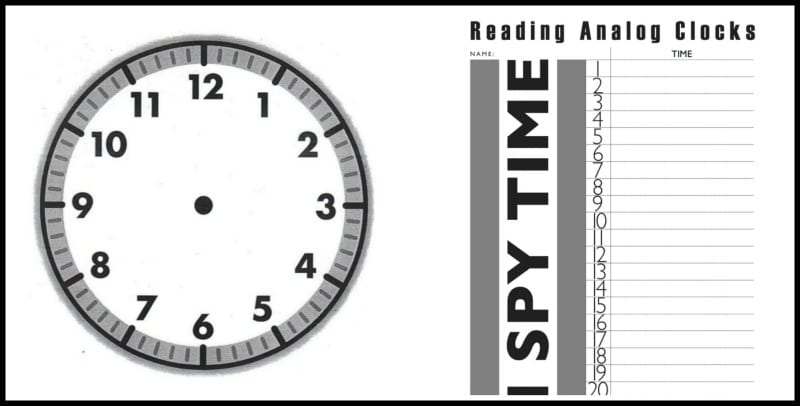 5. Time For …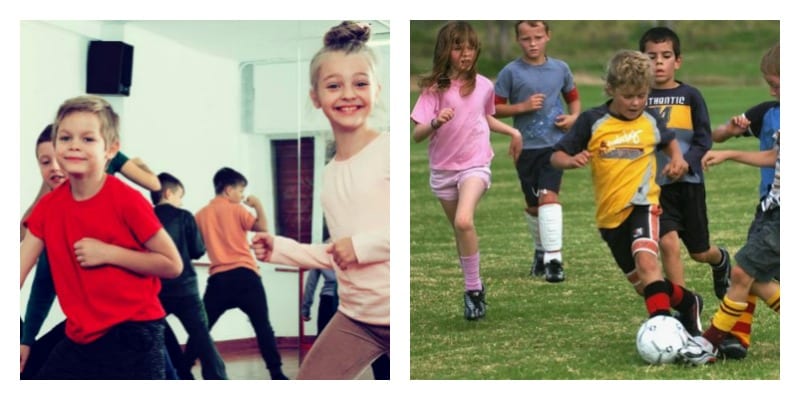 For practice telling time at home, have students record the time they do a special or unique activity on an analog clock and figure out the duration. Examples could include: basketball practice, dance class, watching their favorite TV show, or eating a banana. They record the times their three activities start and end the printable below.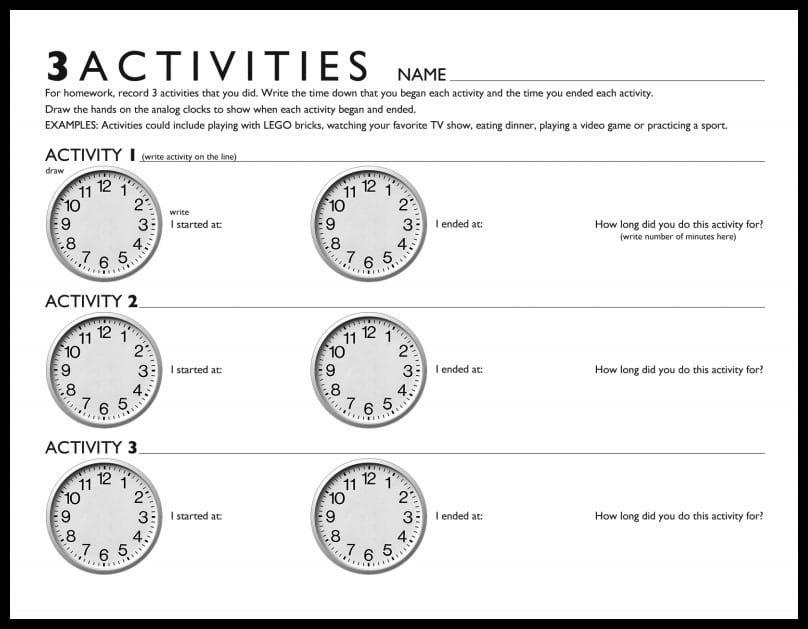 How do you teach telling time? Come and share in our WeAreTeachers HELPLINE group on Facebook.
Plus, 15 fun ways to practice math facts.