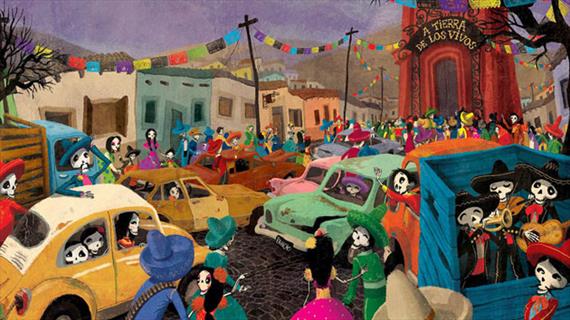 National Hispanic Heritage Month runs from September 15-October 15, so we're already halfway through the celebration! Have you been doing anything in your classroom in honor of Hispanic American history? If you're still looking for ideas, try sharing one of the great reads below.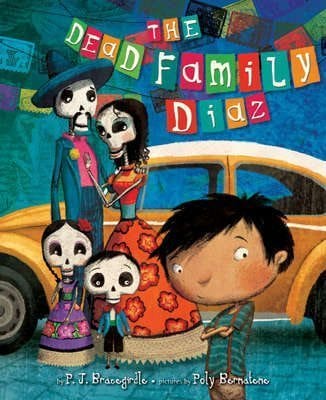 1. The Dead Family Diaz
Written by P.J. Bracegirdle and illustrated by Poly Bernatene. $16.99.
Many Hispanic Americans celebrate the Day of the Dead, an annual holiday that takes place on November 1. On Día de los Muertos, the dead are said to rejoin the living, and this colorful picture book about a skeleton boy afraid of living humans cleverly plays with that folklore. Best for grades PreK–2.
Activity to try: Invite students to create some skeleton-themed art in honor of the holiday. This craft site has some great ideas!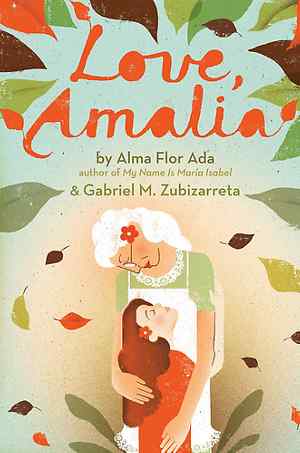 2. Love, Amalia
Written by Alma Flor Ada and Gabriel M. Zubizarreta. $15.99.
Readers will learn about grief, friendship and Mexican culture in this moving novel about a young girl who copes with her best friend moving away by becoming closer with her grandmother. If your students enjoy this sweet tale, point them to the authors' other collaboration, 2011's "Dancing Home." Best for grades 3–5.
Activity to try: Challenge students to make their own dictionaries featuring the Spanish words in the story and their English definitions.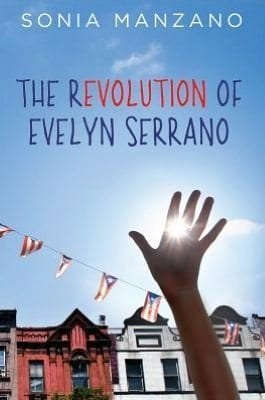 3. The Revolution of Evelyn Serrano
Written by Sonia Manzano. $16.99.
Manzano was the actor who played Maria on "Sesame Street," and her powerful first novel is a semi-autobiographical account of what it was like to grow up in Spanish Harlem during the late 1960s, during a period when many young Latinos were starting to speak out about what was important to them. Best for grades 6–8.
Activity to try: Invite students to research more about the history of the Young Lords, the real-life Puerto Rican activist group mentioned in the story.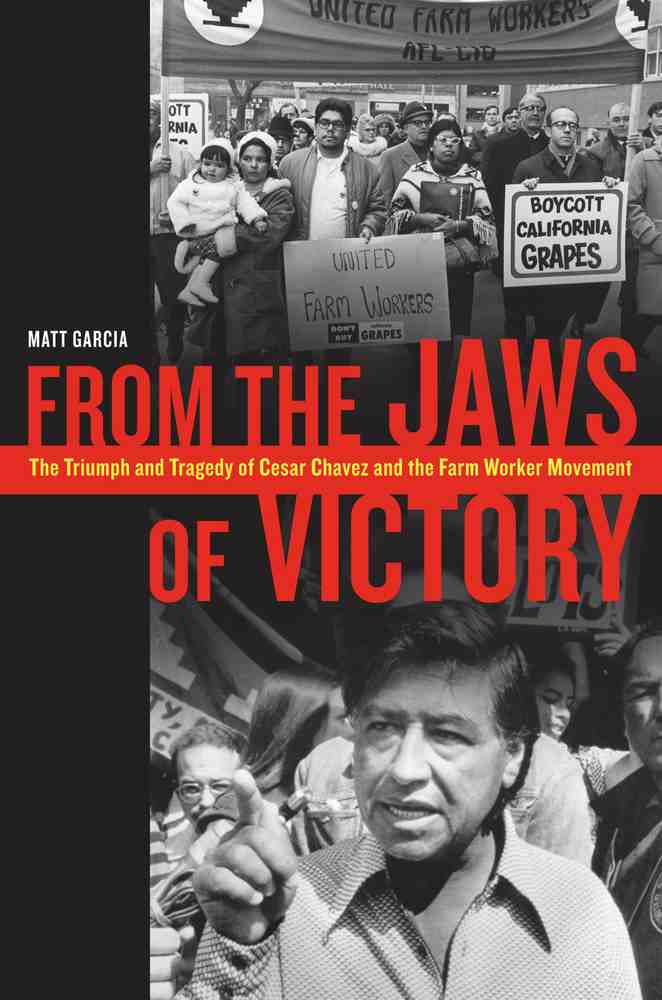 4. From the Jaws of Victory
Written by Matthew Garcia. $34.95.
Introduce students to Cesar Chavez and the UFW labor movement that began in California and spread over the United States during the 1960s and 1970s with this critical, comprehensive history (portions of which can be excerpted for homework). Best for grades 9–12.
Activity to try: Read passages from another portrait of Chavez, such as "The Fight in the Fields" by Susan Ferriss, and compare the two depictions.
Question for you: How are you celebrating Hispanic Heritage Month in your classroom?