It's the most wonderful time of the year! It's basketball season! With the NBA and college basketball in full swing, I am in my happy place. (If you're also a teacher who loves sports, you understand me.) As I was watching some NBA action the other day, I realized that there are a lot of similarities between basketball and teaching. Here are my favorite tips for teachers that I've learned by watching basketball!
1. Take time to celebrate.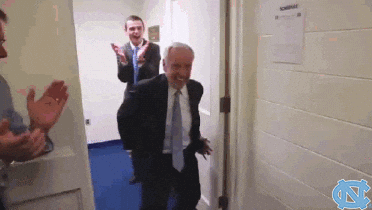 My favorite part of playing and watching basketball is quite possibly the celebrations. After a big dunk or a long three-pointer, it's common for players to celebrate! When I brought this spirit of celebration into my classroom, it transformed the relationships my students had with me and each other. When students gave exceptional answers, I used actual celebrations I saw on TV and even started calling those responses alley-oops! I would lob the question to them, and they would dunk it! Did I feel like a fool at first? Of course, but two weeks later when fifteen other students were celebrating each other's answers, I knew it had been worth it.
2. Be accurate.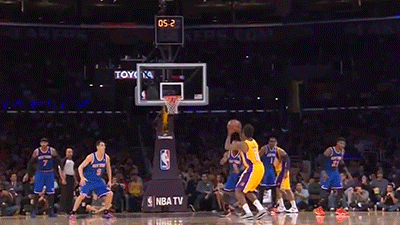 There is nothing more embarrassing than spending all day giving students incorrect information and not realizing it until the middle of your last period class. I'm not speaking from experience or anything. I'm just saying. As teachers, we are also content experts. Make sure that what you tell your students is correct. I know what it feels like to miss this shot. Theoretically, of course.
3. Be consistent.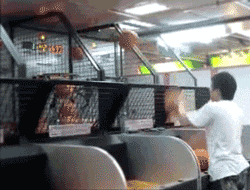 One of the things I stress to every basketball team I coach is consistency. We must consistently be aggressive and sharp in each game we play. In the NBA or college basketball, you must consistently produce to be considered a good player. For teachers, this means consistent classroom behavior, accuracy, self-care, and care for others. For some of our students, we are the steadiest presence in their lives. Being a great teacher means being consistent.
4. Practice really does make perfect.
This one is simple: The more basketball players work at their craft, the better they play. I've found the same with teaching. The more we practice our craft, the better teachers we become. Practice comes with a willingness to receive coaching as well. As a teacher, have a growth mindset, accept coaching, and remember to continue to improve on your craft.
5. Have fun doing what you do.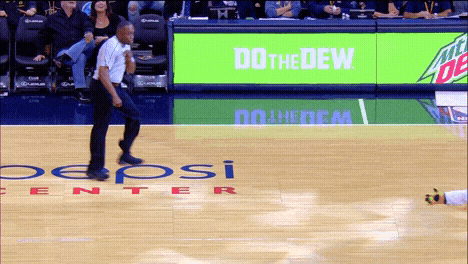 One of the reasons I love watching the NBA is because it looks like so much fun to be out there. Chest pounding, secret handshakes, and cheering crowds! Players say there is no greater feeling than playing in front of NBA fans! What if people wanted to become teachers because they saw us having fun with our jobs? Imagine your students wanting to come to class because they feed off of your energy. I've learned to have fun in my role as a teacher! And yes, sometimes there is chest pounding and secret handshakes and cheering crowds of students! Are you feeding off my energy now? You should be!
6. Look for the assist.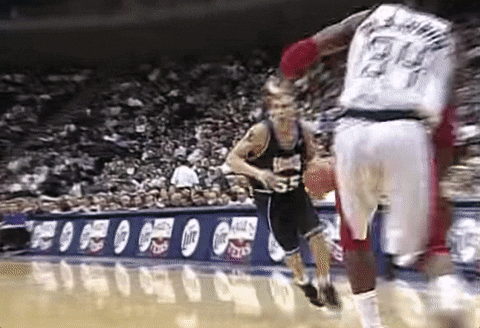 "Make the extra pass!" You can normally hear me yelling this from the sidelines when I'm coaching. When there are a lot of assists during a game, players are playing "team basketball." As teachers, we are part of a team made up of students, parents, administrators, and other teachers. Always look to make the extra pass. Assist the people on your team. We are all in this together.
7. Finish strong.
You know that "teacher tired" exhaustion you feel the week before a break? Yep! You know that struggle. You don't want to plan lessons, teach lessons, or grade papers, and you definitely don't want to deal with behavior issues. Finishing the term or the school year strong is easier said than done, I know. But your students deserve everything you've got, even at the end!
8. Expect the unexpected.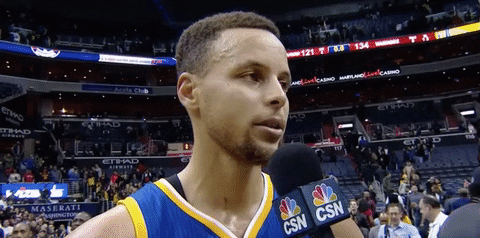 NBA rookies are often told they have to be ready for anything. We have to start telling this to teacher rookies, too. In my first year as a teacher, I had to help carry a student, who had fainted, back to the bus during a field trip. While we were trying to see a movie, she saw Ryan Gosling on the screen and literally fainted at the sight of him. That day, I learned to be ready for anything. Expect the unexpected.
9. Develop a team atmosphere.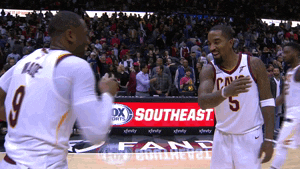 Basketball is all about teamwork. Your classroom should be all about teamwork, too. The greatest moments I have seen in my classroom have all been when my students came together as a team. To encourage them to identify as one, I let each class create a name and class logo. Creating a team atmosphere is the greatest way to bring your students together in their learning.
Have you gathered any tips for teachers from unusual sources? Please share your stories in the comments. We'd love to hear!