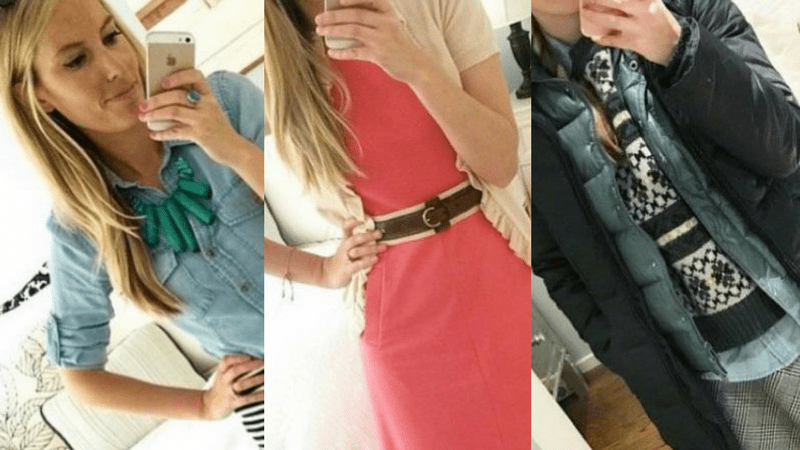 All teachers need a power outfit. What does this mean exactly? It's your go-to, no-fail, no-frills, classroom-appropriate, teacher-ready outfit. It's the outfit you throw on when you've already frantically tried on five different looks—all of which you detest—and you're about to be 10 minutes late to work.
The Teacher Power Outfit is your best friend. Your wing-gal, if you will. She'll bail you out of trouble when you've come to your wits end and are this close to losing it—all before 6 AM.
Over the years, I've come to ensure that I have three different Teacher Power Outfits to go to in my time of need. Why three? You always need different options depending on the season and weather. These looks have been in my back pocket for the last four years, and I don't plan on drastically changing them anytime soon. The key is to go for timeless looks and pieces, which is an excellent strategy when you're trying to look put together on a teacher's budget. If you're trying to create similar looks on your own, I'd encourage you to see what you already have in your closet. You might be surprised how you can put together a few pieces to create something great while still holding true to your own sense of style.
Teacher Power Outfit #1: "It's Way Too Hot Outside to do Anything But Go to the Beach" 
Fitted Dress
Short-Sleeve Sweater
Flats or Wedges
Belt (add for fun to create texture and a different look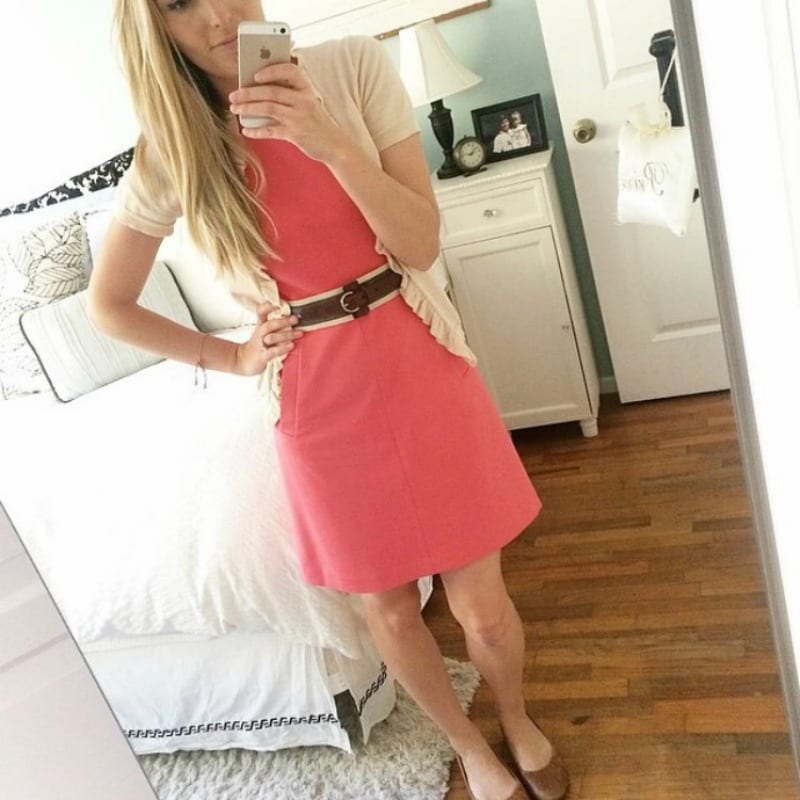 The reason I love this look is because it doesn't really require much thought and you can switch the various pieces out easily to create many different looks. The key is having a short-sleeve sweater so you can make use of a good portion of the dresses in your closet—even the skinny-strap ones, since the sweater covers your shoulders.
Teacher Power Outfit #2: "Is It Cold Out or Not?" 
Long-Sleeve Sweater or Chambray
Pencil Skirt
Booties or Wedges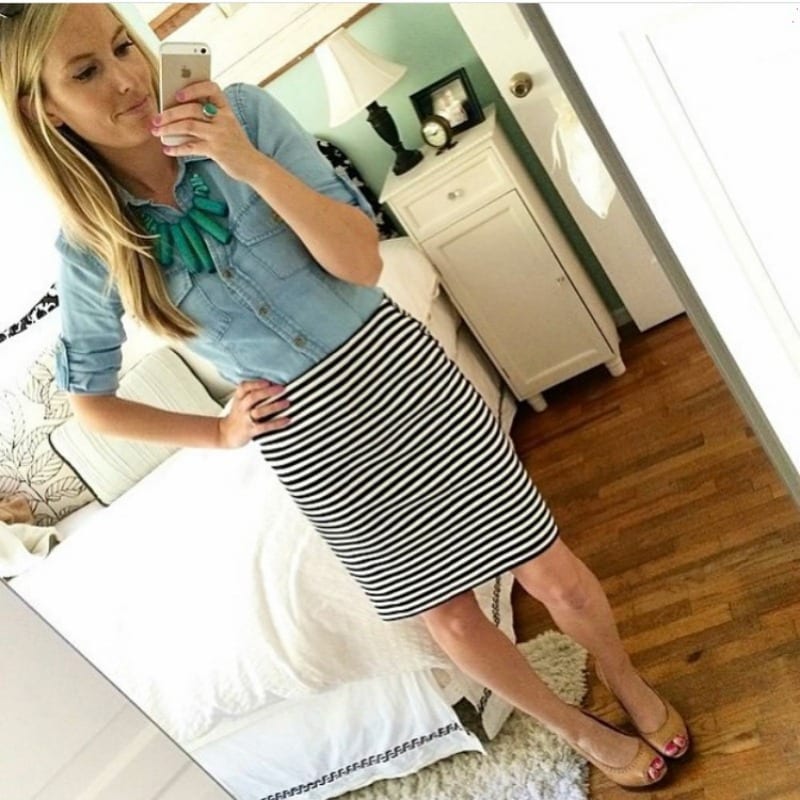 This look is a go-to for me for similar reasons as the first one. You can switch out so many different pieces with a look that falls into these parameters. Wear the same skirt three times, but switch out the top throughout the week and no one will be the wiser. Want to go more casual? Simply throw on some flats instead of wedges. Want to keep your toes just a bit warmer? Wear booties and tights. This is one of my favorite looks to style.
Teacher Power Outfit #3: "It's So Cold Outside I Should Stay Home Instead" 
Fitted Dress
Chambray or Fitted Button-Up
Oversized Sweater
Vest
Tights
Rainboots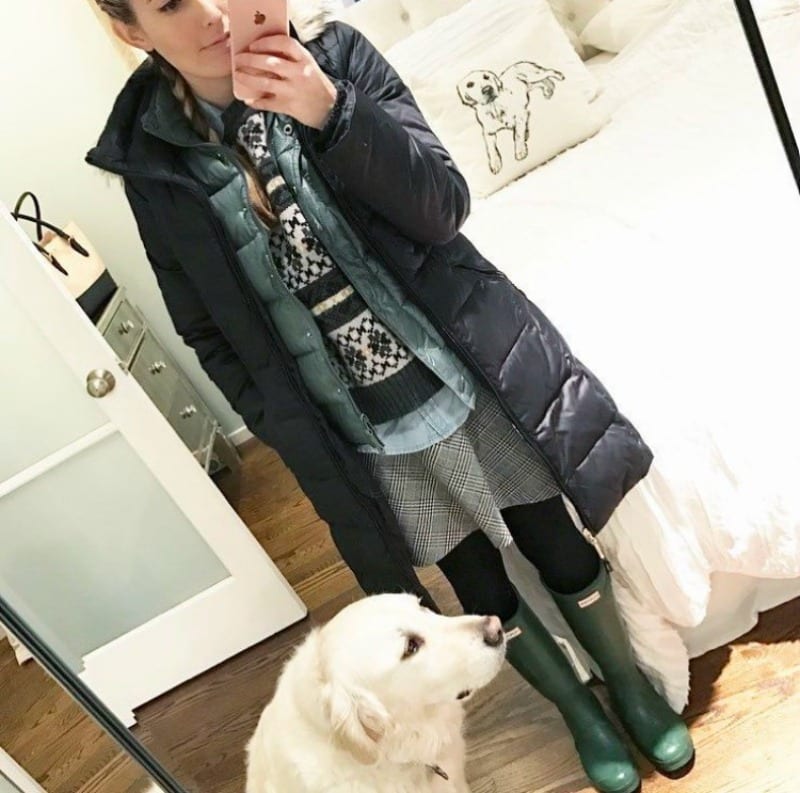 I love this look because I'm able to mix in so many various pieces to create a really beautiful layering effect. If my classroom is really hot, it's easy to take some of the layers off throughout the day! This look can also easily be changed by switching out the button-up, the dress, or even the sweater. I use this look as a basis to create other, similar styles off of. (NOTE: Since I don't live in an area where it snows, and the coldest is gets is the low 30s, I'm not well-versed in snow attire. However, you could easily add a heavy jacket and snow boots in exchange for the rain boots.)
See more of my work on my Instagram page. Do you have a go-to outfit that you would consider a Teacher Power Outfit? I'd love to know! Please share in the comments below!