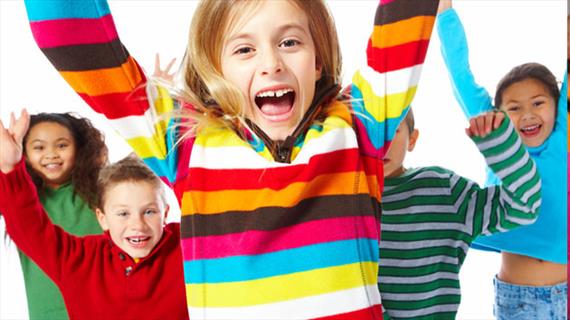 My kindergarten class has fallen in love with GoNoodle for brain breaks! They are constantly asking for opportunities to get more minutes moving and shaking with this FREE tool. By simply opening the site, the transitions in my class are quick and quiet as the kids work to earn GoNoodle time. What makes GoNoodle unique from brain breaks you may already be using is the way the site keeps track of the minutes your class earns and offers incentives for those minutes.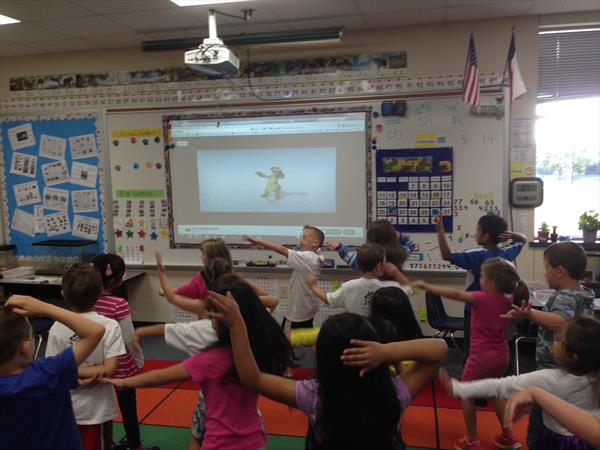 GoNoodle does require teachers to create an account, but there is no cost to set up or use the service. You can choose from Yoga, Zumba, and Olympic sports or simply dance to popular songs that are perfect for young kids. There are many choices for the class to pick from, and they continue to add new options all the time. The favorites in my classroom are the Olympic sports. Each time you choose a sport, an Olympic athlete gives a short introduction to the sport and then teaches the kids the basics of competing in the event. They love competing and work very hard to get gold medals every time. A neat feature for the sporting events is that the teacher controls which place the kids achieve using the keyboard. I like this feature because I can encourage all the kids to participate; they never get gold unless everyone tries their best.
As I mentioned, GoNoodle keeps track of the minutes and offers achievements that the kids love. As you reach the different levels, your "Classroom Champ" changes and grows from all the exercise the class is completing. Put all the features together with great brain-break choices and the fact that it is all FREE, and we have a winner for teachers! I hope your class enjoys getting their wiggles out as much as mine does.

This picture shows the 100M hurdle. Notice the message in the bottom corner: "use the arrow keys to rate your class's performance."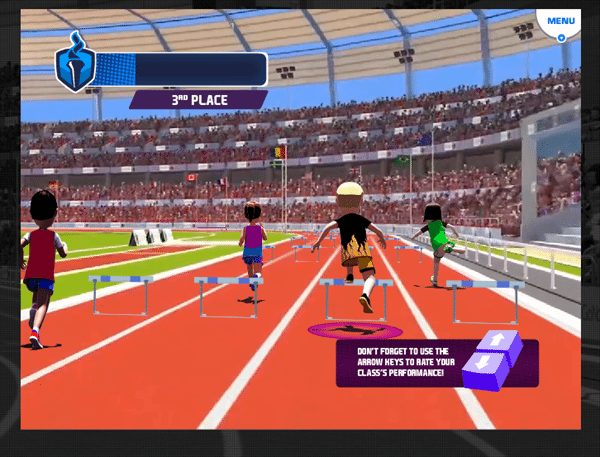 Here is the dashboard. You can see the total minutes and how many minutes until the next level on this screen. Starting a brain break is as easy as pressing Play!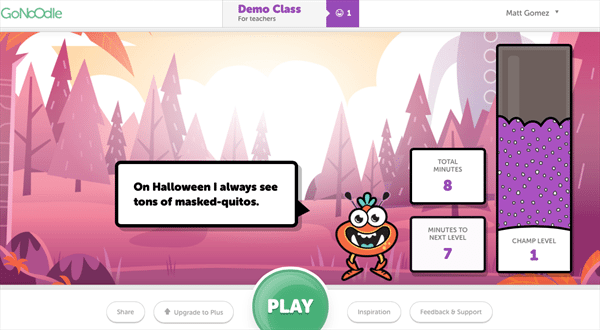 The image below shows some of the choices available for your class. The list on the left allows you to quickly search the different categories, and you can even create a list of favorites. Letting students pick the brain break is a great little incentive to add during transitions.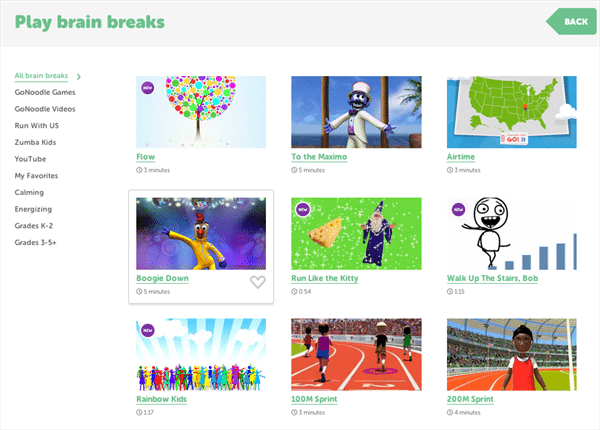 Another picture of my class loving GoNoodle!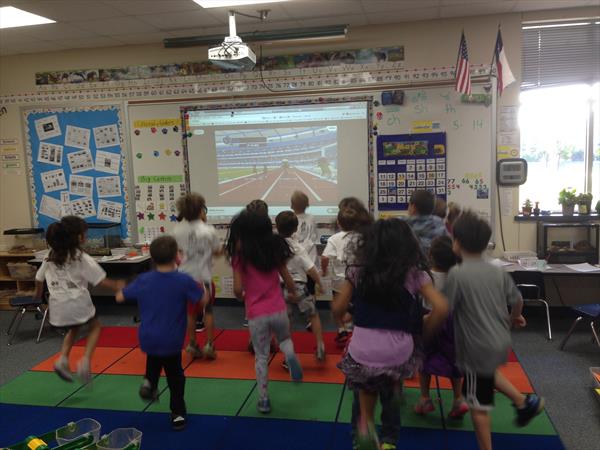 Matt Gomez is a kindergarten teacher in Texas. Despite his dislike for glitter, he has found kindergarten to be the perfect place to work and play. Follow him on his blog, mattBgomez.com, or find him on Twitter and Facebook.