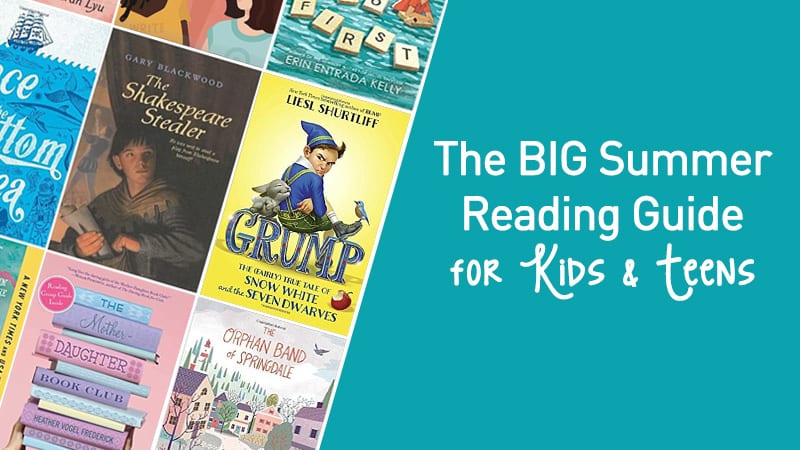 For some kids, summer is a time to devour books while relaxing under a shady tree. For others, getting them to read when school is out can be a real challenge. Either way, our summer reading list for 2021 is here to help! It's full of engaging and exciting reads of every kind—fiction, non-fiction, graphic novels, romance, fantasy, adventure, and so much more. Even reluctant readers are sure to find page-turners they won't be able to put down! For even more suggestions, check out our huge collection of book lists here.
(Just a heads up, WeAreTeachers may collect a share of sales from the links on this page. We only recommend items our team loves!)
Picture Books
For pre-readers and emergent readers, these summer reading list selections feature gorgeous illustrations and captivating stories. They're perfect for storytime, bedtime, or anytime!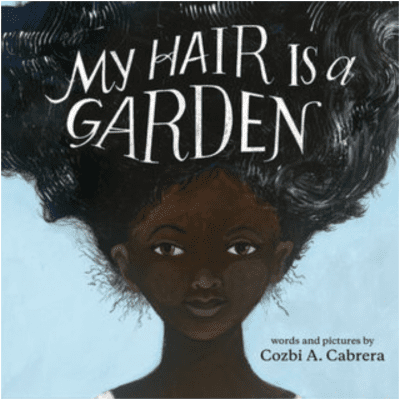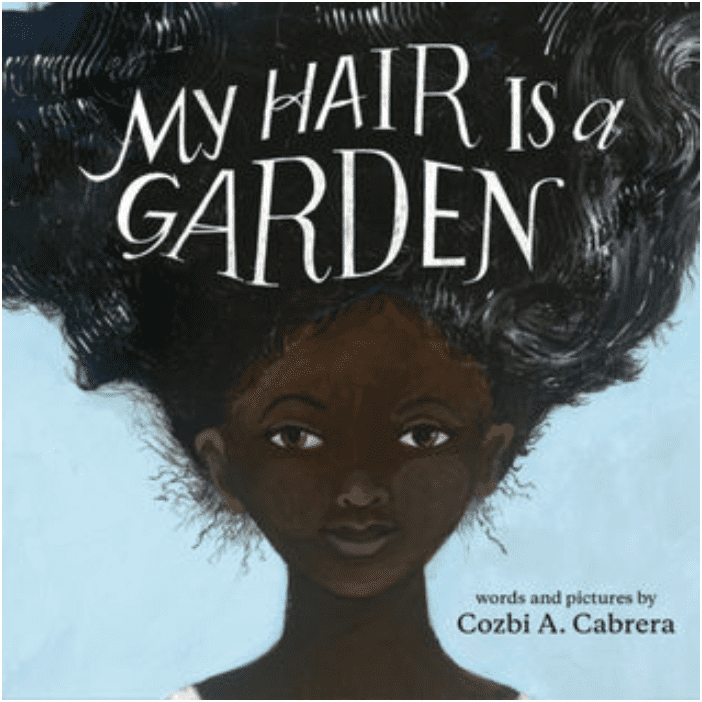 A young girl learns that her hair's natural beauty is meant to be treasured as much as the gorgeous plants blooming throughout her neighbor's yard.
Floaty by John Himmelman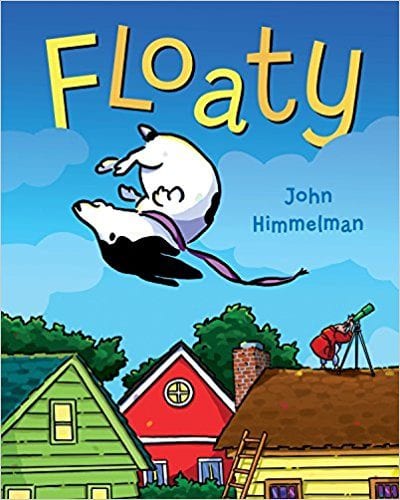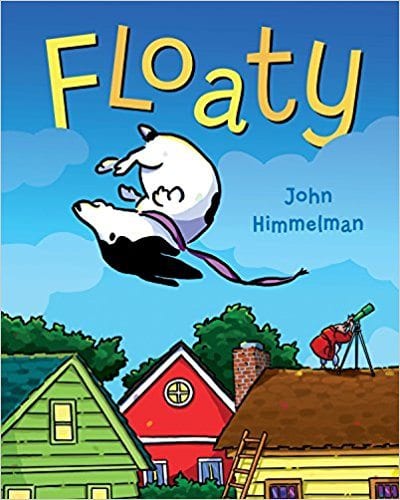 When someone leaves a mysterious basket on grouchy Mr. Raisin's doorstep, the last thing he expects to be inside is a dog—especially one that floats! What will Mr. Raisin do when Floaty floats away? This is the perfect light-hearted read aloud for a picnic blanket or summer bedtime.
What If… by Samantha Berger and Mike Curato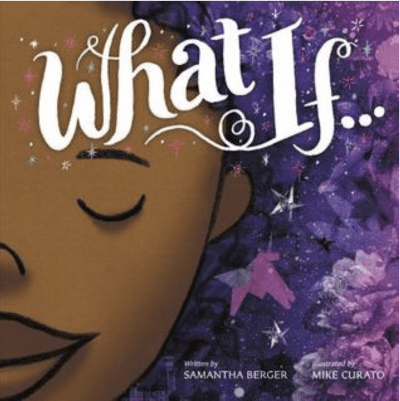 Gorgeous illustrations showcase the richness a vivid imagination can add to a child's life. No matter what they take away from her, they can't take away her ability to create.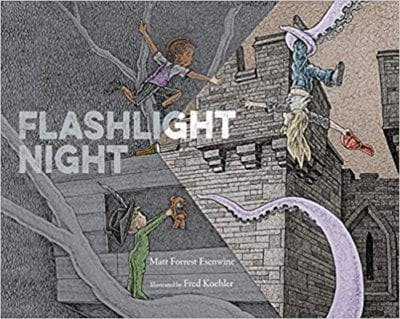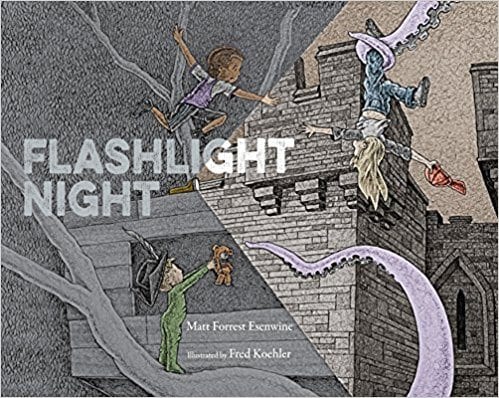 One of the best parts of summer is staying up late! The nighttime adventure these children have will inspire students to click on their own flashlights—and their imaginations—and head out into the dark.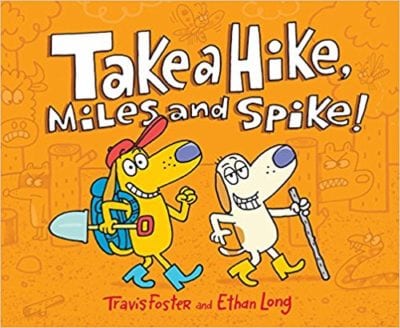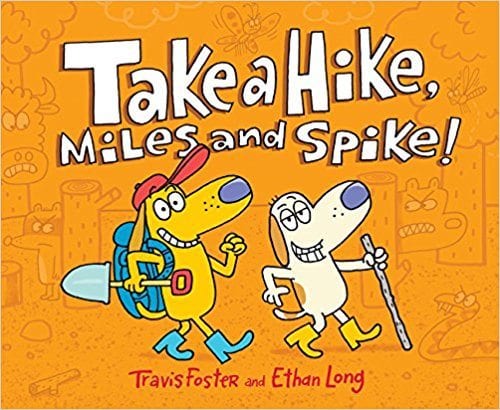 Two oblivious dogs pack for an outdoor adventure but have to revise their plans when the other animals call them out for being selfish. Catchy rhymes and Ethan Long's signature, super-fun illustrations make this silly story a guaranteed hit.
I Am Truly by Kelly Greenawalt and Amariah Rauscher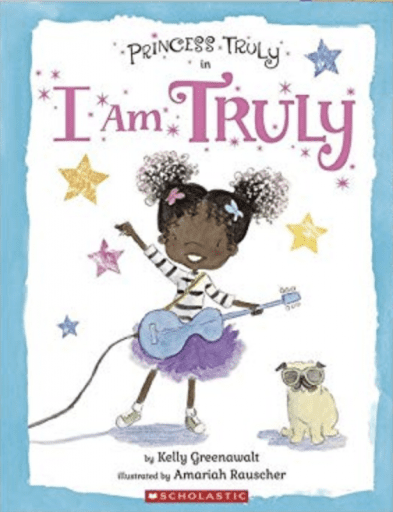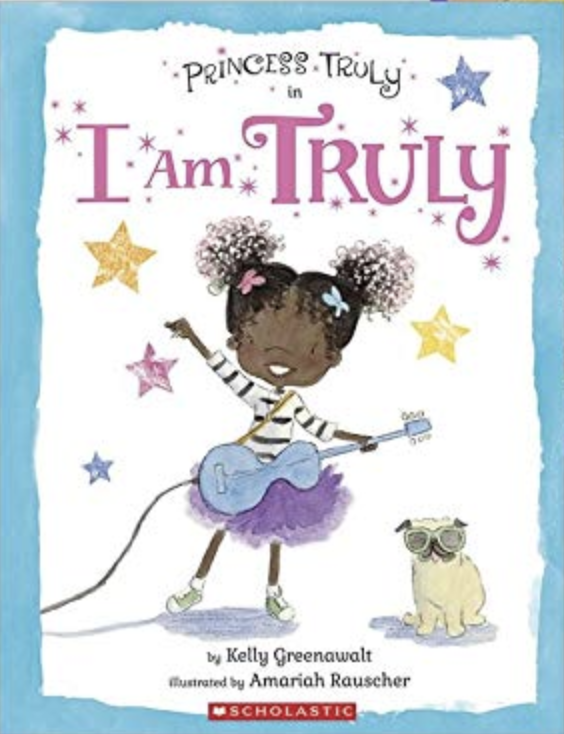 Princess Truly can do anything she sets her mind to, from taming lions to dancing on the stars! Be sure to check out the other Princess Truly books too.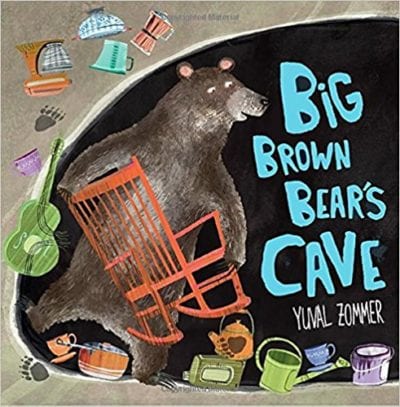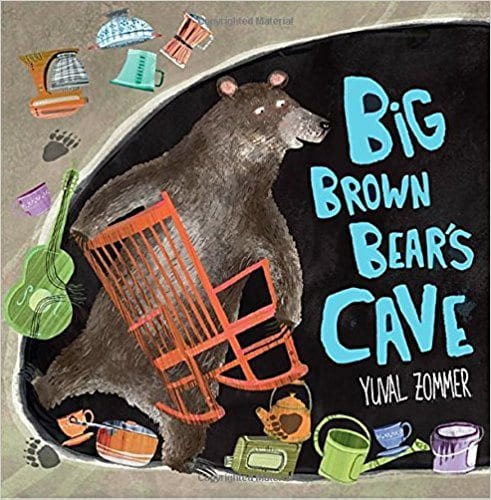 Working through every one of Yuval Zommer's creative titles would be a great way for students to spend vacation! This one is especially perfect, though, for kids whose parents ask them to help clean out the garage (or attic or basement) during summer break. Based on his observations of humans' "caves," Big Brown Bear thinks he needs a lot more stuff to make his own home feel comfy—or does he?
Natsumi! by Susan Lendroth and Priscilla Burris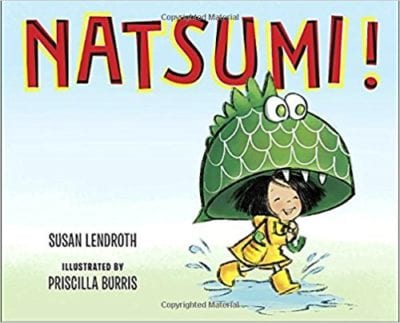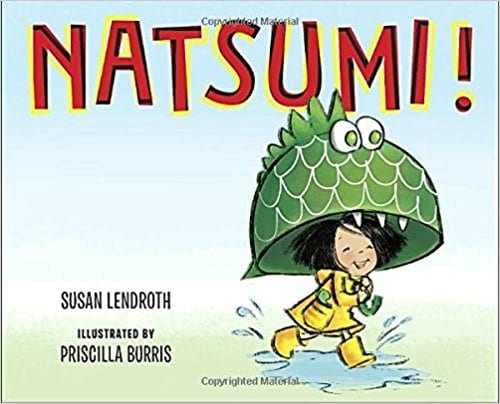 No one in Natsumi's family appreciates her extra-energetic approach to preparing for the Japanese arts festival. Her grandfather knows just how to channel all that enthusiasm, though—drumming! Inspire students to march to their own drum this summer.
Big Bunny by Rowboat Watkins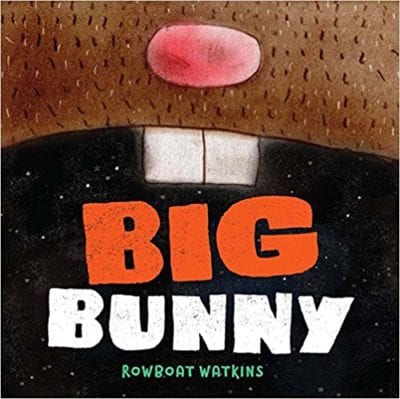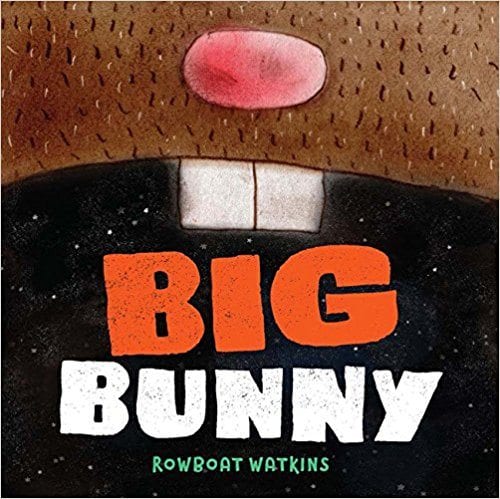 Big Bunny loves to eat carrots, along with … lots of other stuff. The zany plot twists will give kids the giggles. The unexpected ending is pure fun.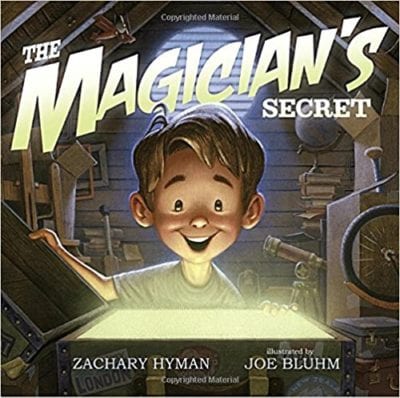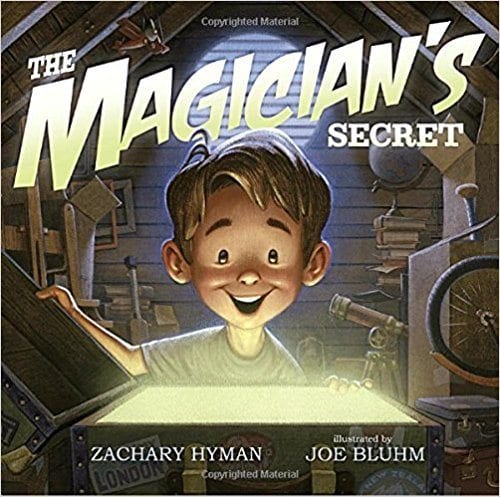 Sleepovers at Grandpa's are a highlight of many kids' summer. When your grandfather is a retired magician with a magic story chest in his attic, though? Well, that's a guaranteed adventure.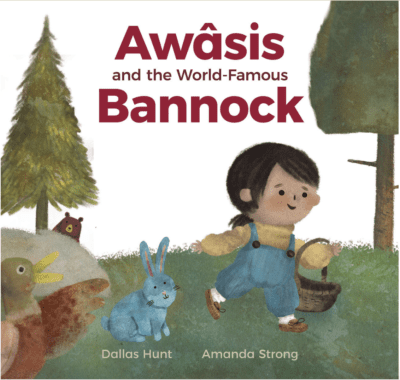 Awâsis is a young Cree girl who's about to embark on an adventure! Together with her woodland friends, she gathers the ingredients she needs to bake bannock, a traditional bread. This picture book includes Cree terminology and a delicious recipe to try too!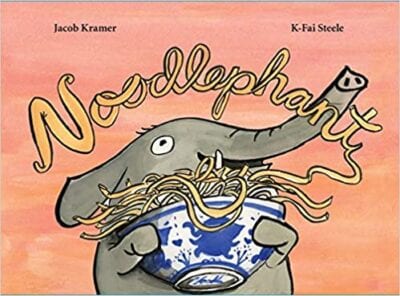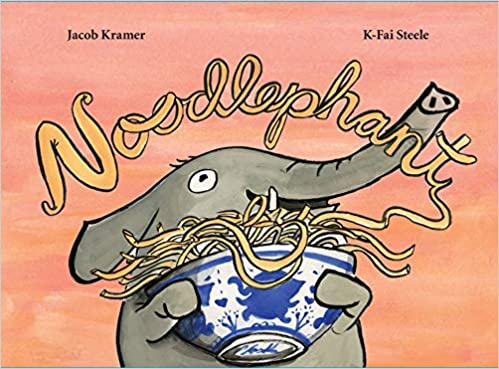 Noodlephant loves pasta—hence her nickname. When the kangaroos start making one unfair law after another, Noodlephant stands up for everyone's right to enjoy pasta. Check out the sequel, too: Okapi Tale.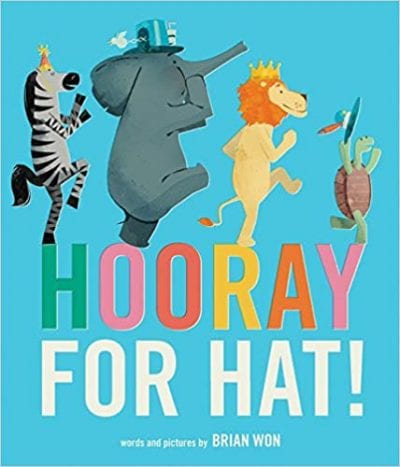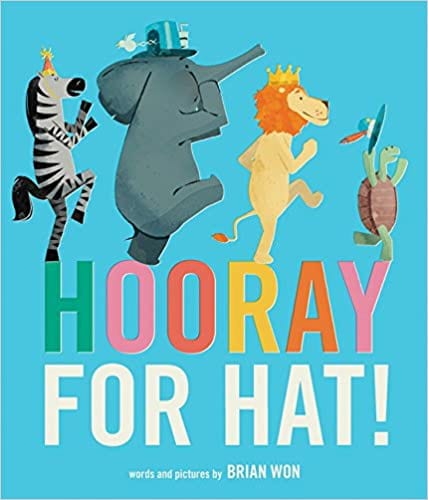 There's a pervasive dark cloud of grumpiness among the animal friends, until they start gifting hats to one another. Also, check out follow-ups Hooray for Books! and Hooray for Today!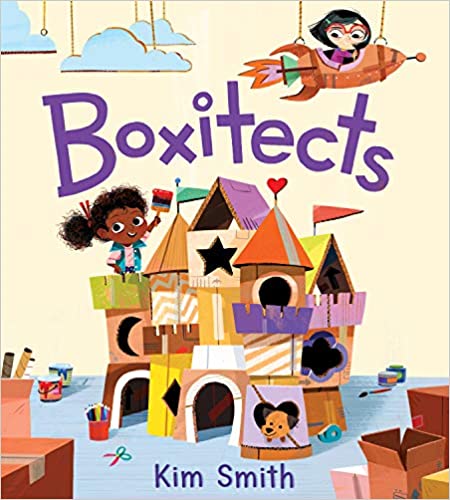 Boxitect. Blanketeer. Spaghetti-tect. Kids will want to be all of them! After you read, use the cardboard box-creation inspiration to build some castles of your own.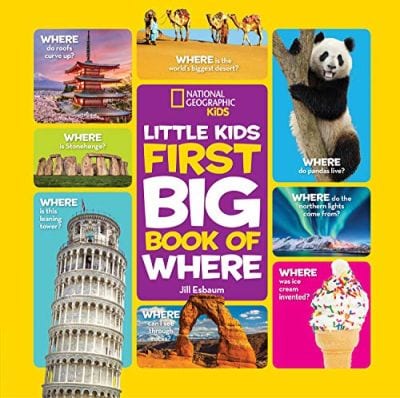 This medley of explanations will answer curious kids' questions about the tallest mountains, the biggest rivers, and even fun facts like where ice cream was invented. Use it to take a vacation when you can't leave home!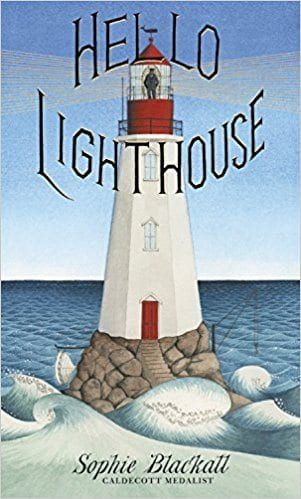 Unique and detailed illustrations will sweep students back in time in this narrative nonfiction account of a lighthouse keeper's year. What would it be like to live "on the highest rock of a tiny island at the edge of the world?"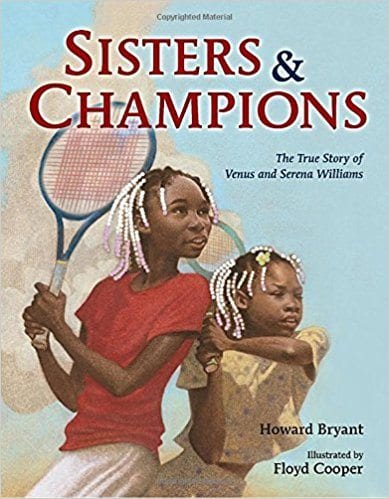 This story of the sisters that redefined expectations of what kids from a tough Los Angeles neighborhood can achieve is a summer inspiration. Floyd Cooper's illustrations are a delight.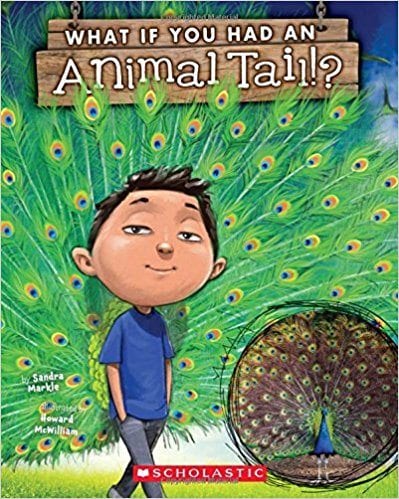 A perfect pairing for a summer outing to the zoo, this fun series will have kids laughing as they learn about animal adaptations and the human body. This one focuses on tails; read the others to learn about animal ears, hair, and more.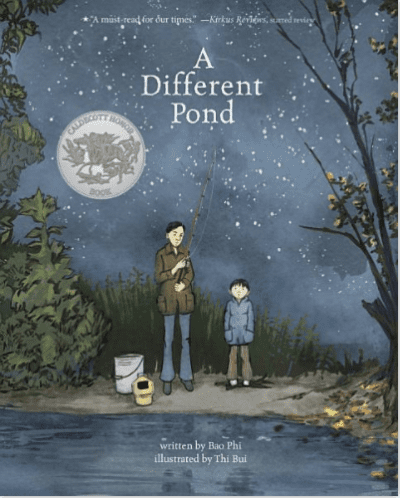 Journey to another land with this 2018 Caldecott Honor Book. Follow along as a father teaches his son about their native country, Vietnam.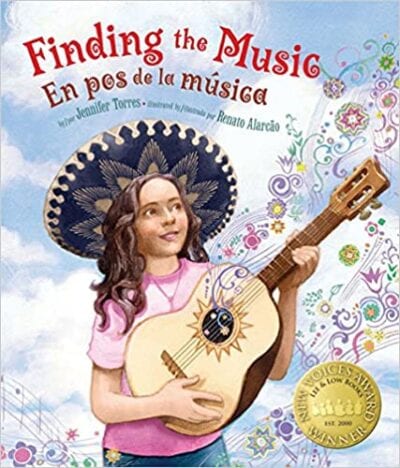 When Reyna accidentally breaks her abuelito's special instrument, a vihuela, she's heartbroken—and determined to get it fixed. This touching title celebrates family bonds, mariachi music, and the power of community.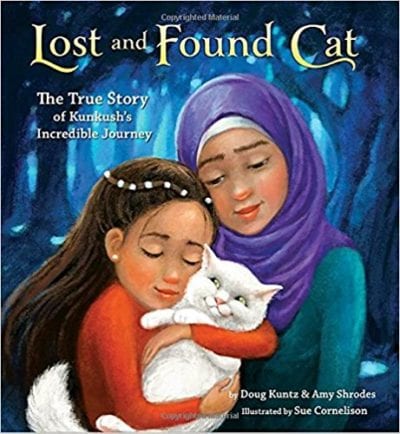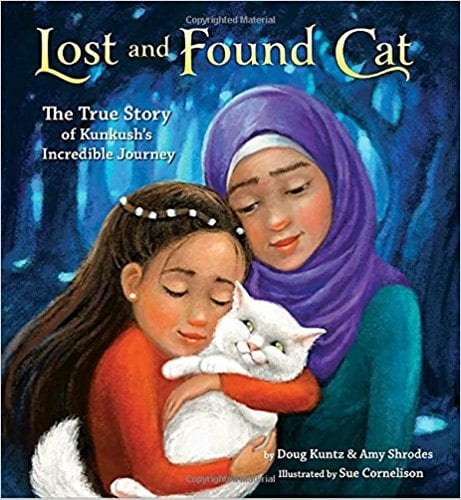 In this true story, an Iraqi family brings their beloved family cat when they leave their home as refugees, only to have it get lost during the boat crossing to Greece. A worldwide reunification effort leads to a happy ending.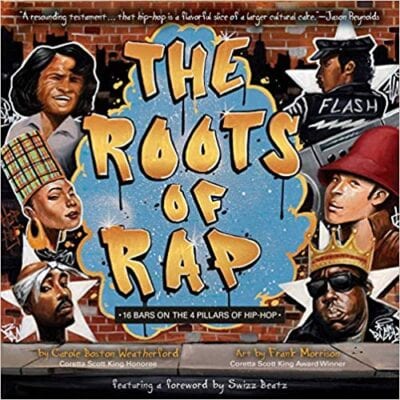 This fascinating and artful trip through musical history will fascinate kids (and adults too). Learn about how artists from so many domains—storytelling, poetry, funk, street art, breakdancing, deejaying, and more—helped rap and hip-hop become what they are today.
Easy Read/Early Chapter Books
Chapter books give readers who are still mastering the skill even more practice. Our summer reading list choices are excellent for read-alouds too, whether it's parents reading to kids or kids reading to parents (or kids reading to each other!).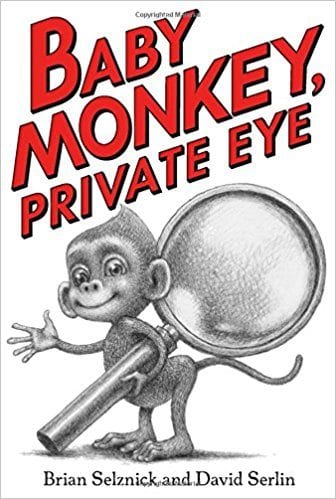 Emergent readers will love the adorable—and often pant-less—young primate detective in this collection of five simple "mysteries." Clever illustrations elevate the simple text.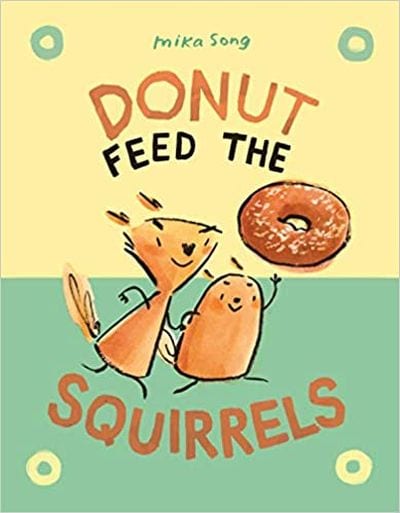 Norma and Belly are hungry squirrels who desperately want a nut—a donut! They're foiled at every turn, though, and their silly adventure will keep kids giggling throughout this early-reader graphic novel.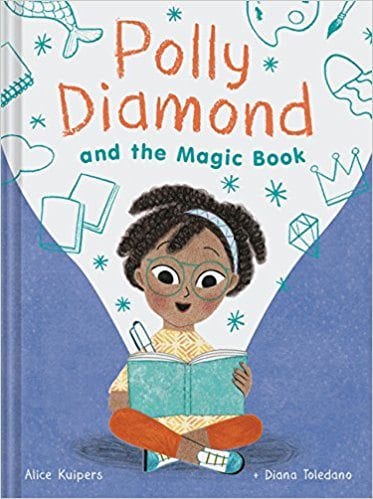 When Polly discovers that a magic book that appeared on her doorstep can make everything she writes actually happen, she wastes no time trying it out—with entertaining results. If you enjoy this one, be sure to check out the sequel, Polly Diamond and the Super Stunning Spectacular Book Fair.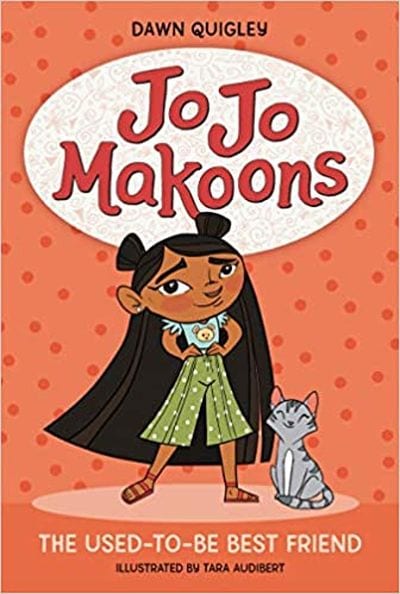 Jo Jo Makoons lives on an Ojibwe reservation with her family, where her #1 best friend is her cat, Mimi. But her #1 human friend, Fern, doesn't seem to want to be friends anymore. What will Jo Jo Makoons do?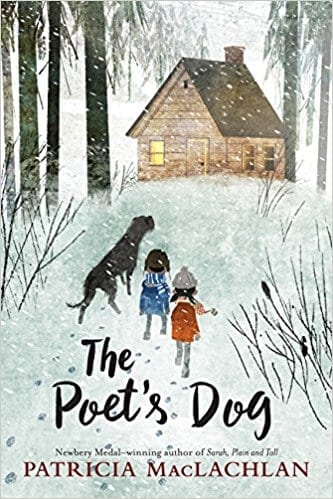 Teddy, a dog who has recently lost his elderly owner, narrates this tender tale. Now alone in his owner's cabin, he rescues two children caught in a winter storm and experiences the healing power of companionship. A perfect story for any young dog lover!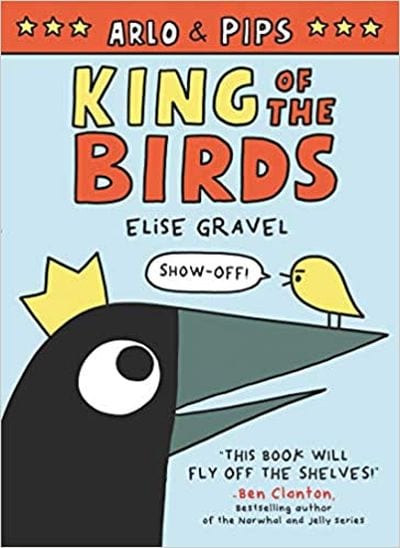 Arlo, the crow, is smart, and he knows it. Fortunately, his little friend Pips isn't afraid to put him in his place! This funny graphic novel includes plenty of true facts about crows mixed in with the story.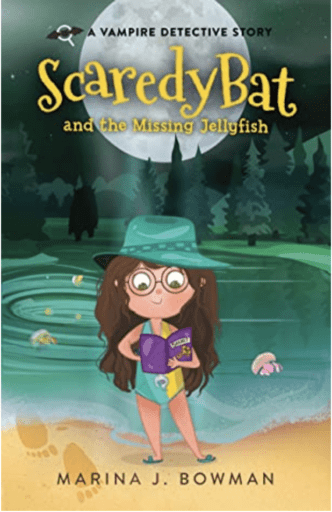 Mystery-loving kids will fall in love with Scaredy Bat! This detective series is filled with colorful graphics to help younger readers follow along as a child vampire attempts to solve mysteries with her pals.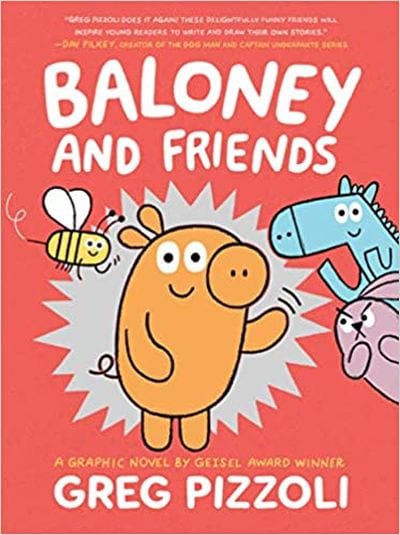 Kids will get a kick out of reading about the adventures of Baloney and his friends Peanut, Bizz, and Krabbit! Plus, they can follow the tutorial at the end of the book to learn how to draw comics of their own.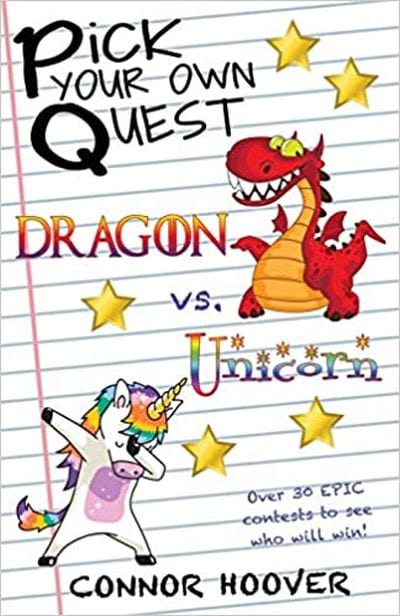 The Pick Your Own Quest series is what summer reading dreams are made of! Reminiscent of the beloved Choose Your Own Adventure books of the 80s, these stories are different each time you read. Find them all here.
Meet Yasmin! by Saadia Faruqi and Hatem Aly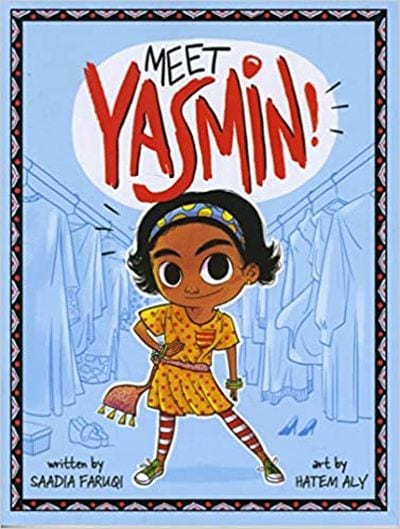 Yasmin is a sassy second-grader from a Pakistani-American family. She tackles real-life challenges with spirit and imagination in a book filled with winning illustrations that bring the stories to life.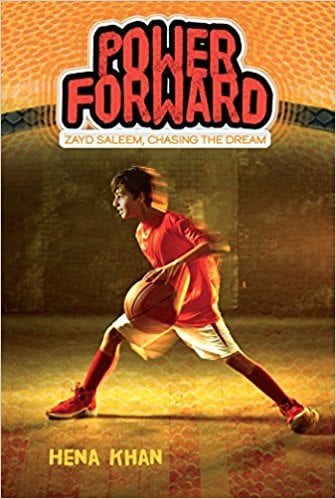 Summer is the perfect time to get hooked on a new sports fiction series. This introduction to the Chasing the Dream series introduces Zayd Saleem, a likable fourth grader who's also a basketball fanatic.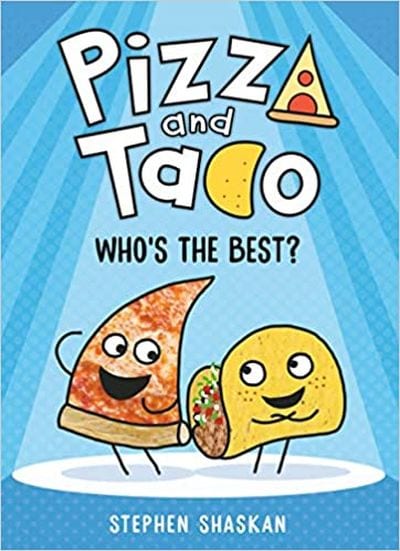 What's better, pizza or tacos? That's the big question in this graphic novel for emergent readers—expect Pizza and Taco have come to life!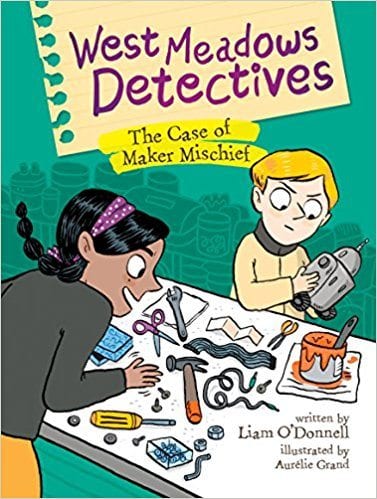 This title is the second in a series starring Myron, a young sleuth who speaks frankly and positively about his autism. We love how his quirks play off those of his sidekicks as they work together to find a classmate's stolen robot.
Agent Moose by Mo O'Hara and Jess Bradley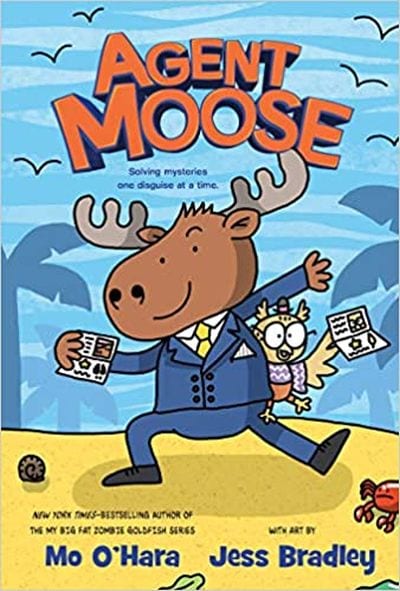 Folks keep going missing on the South Shore in this graphic novel. No worries though—Agent Moose and his sidekick Owlfred are on the case!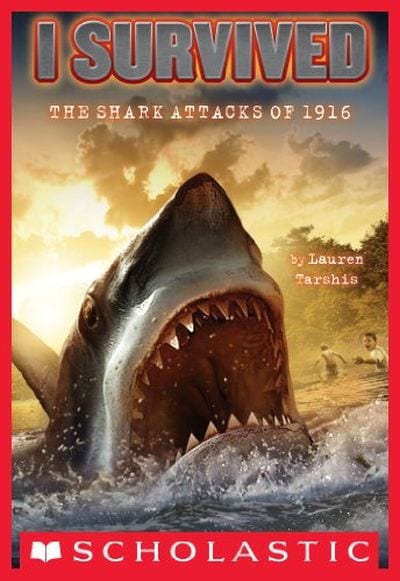 The heart-pounding adventure of these stories based on real-life events is sure to capture every kid's imagination. Check out the whole series here.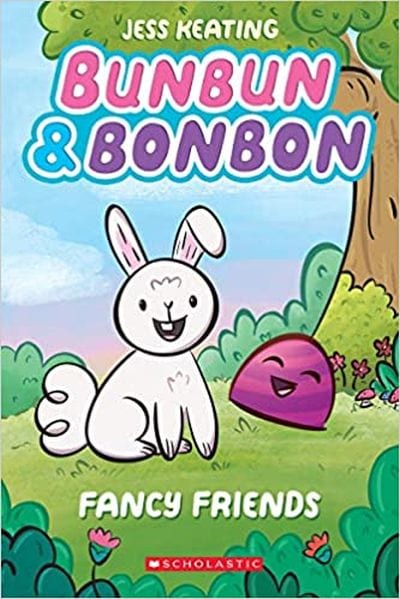 BunBun is as cute as can be, but awfully lonely. Fortunately, fancy candy BonBon is ready to step in! Their sweet adventures fill the pages of this easy-reader graphic novel.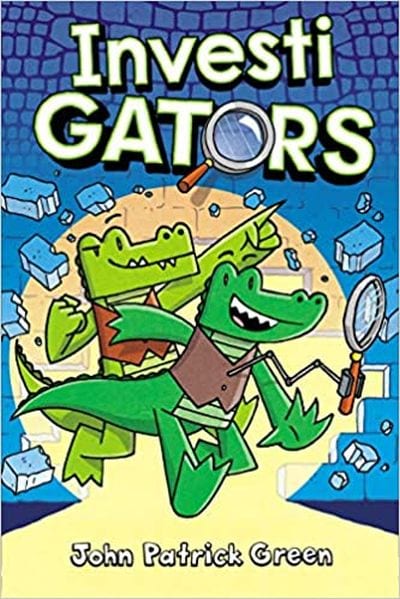 Welcome to the underground (literally!) world of Special Undercover Investigation Teams (S.U.I.T.). Gator agents Mango and Brash travel the sewers by toilet as they solve cases in this hilarious graphic novel for young readers.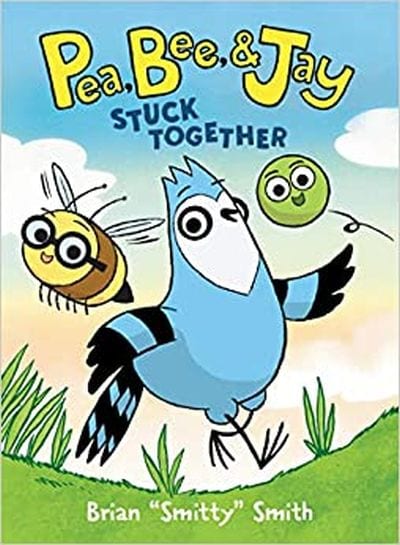 Pea loves to roll and can't resist a dare to roll right off the farm where he lives. But an unexpected storm sends him farther than he expected. Will his new friends Bee and Jay be able to help him find his way back home?
Middle Grade
Middle grade readers are ready for longer books with more advanced vocabulary. We've picked a variety of types for our summer reading list, from historical fiction to mystery, fantasy adventures to realistic modern tales.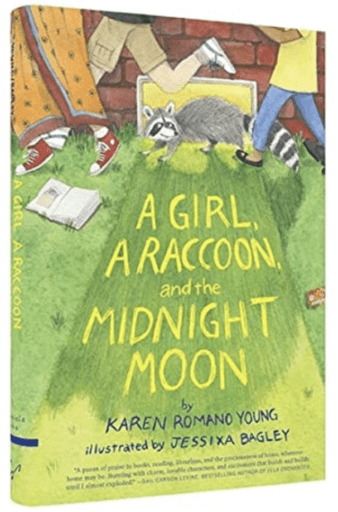 Award-winning author Karen Romano Young spins a clever caper around a group of tweens trying to crack a case that may help them prevent their beloved local library from closing.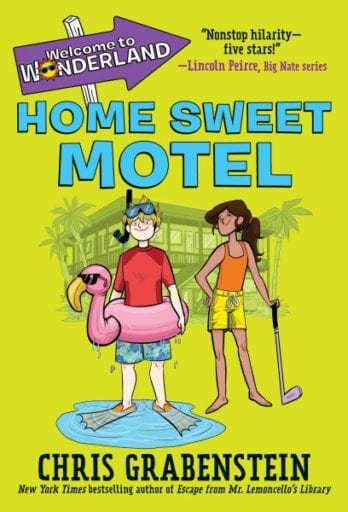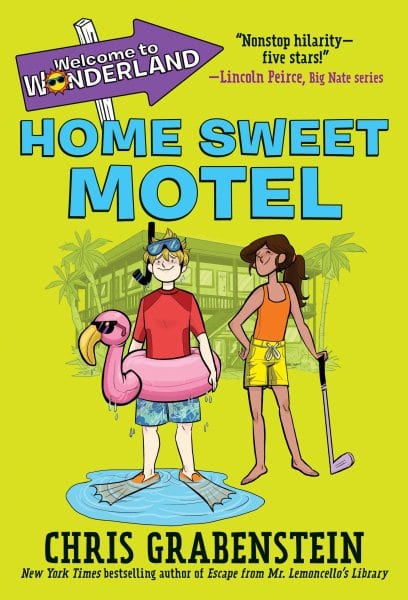 In this offering from a favorite middle grade author, P.T. Wilkie and his friend Gloria try to save his family's Wonderland motel—a kid's paradise—from financial ruin. Readers will be cheering them on as they laugh at P.T.'s tendency to "embellish" stories, the pair's crazy moneymaking strategies, and their wild attempts to solve an unexpected mystery that crops up. Read more of their adventures in the rest of the Welcome to Wonderland series.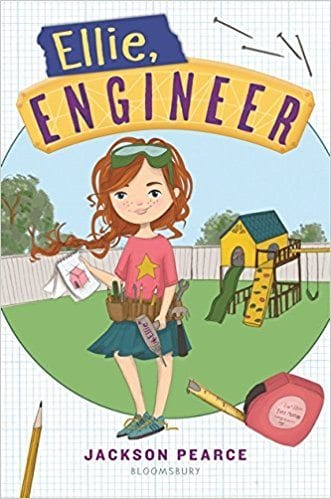 Friends, creativity, and girl-powered STEM: A story about a neighborhood building project is a perfect summer read, especially when led by Ellie, armed with her trusty tool belt. There are two more Ellie books to enjoy, too!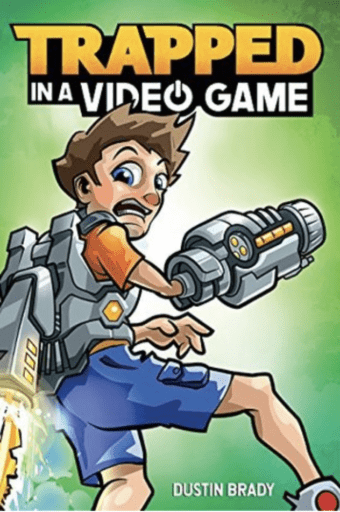 An unknown villain imprisons Jessie in his least favorite activity—a video game. And if he can't figure out how to beat this mysterious culprit, he'll be stuck in the virtual world. Love Jessie? There's a whole series about him!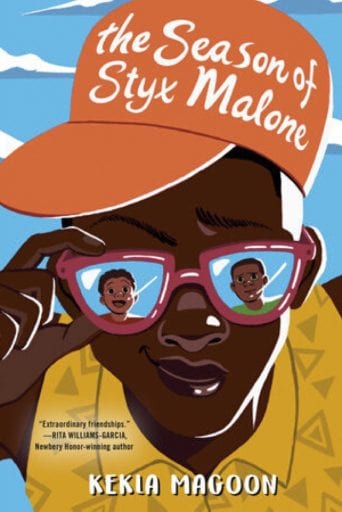 Brothers Bobby Gene and Caleb were minding their own business in their small Indiana town when Styx Malone rolled in. Styx is older and wiser and teaches the boys how to pull off an escalator trade, getting better and better stuff until they get something incredible. This book is full of hilarious antics and sweet brotherly relationships.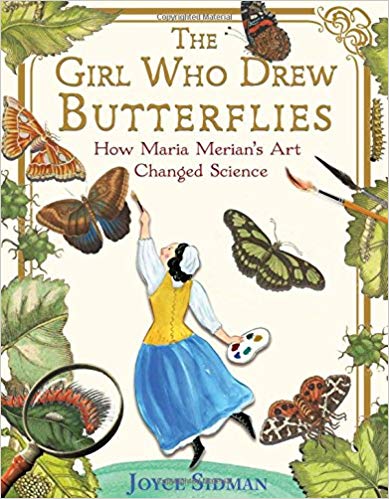 Maria Merian was a brave and passionate scientific mind, well ahead of her time. Her story will inspire kids to head outside to look for butterflies and caterpillars in their own garden or nearby park.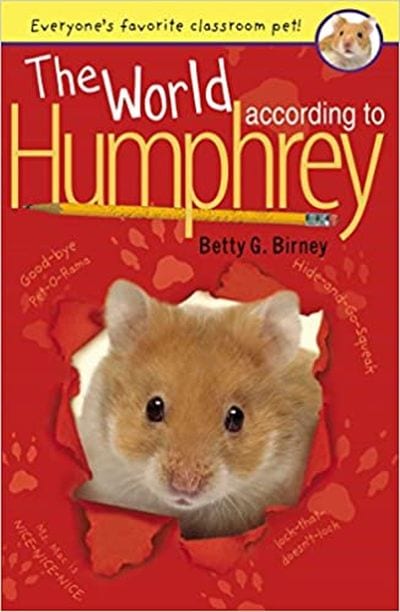 Humphrey is Room 26's class pet: a lovable hamster! Follow his adventures as he gets to know his human companions. There's a whole According to Humphrey series featuring this fluffy cutie, too.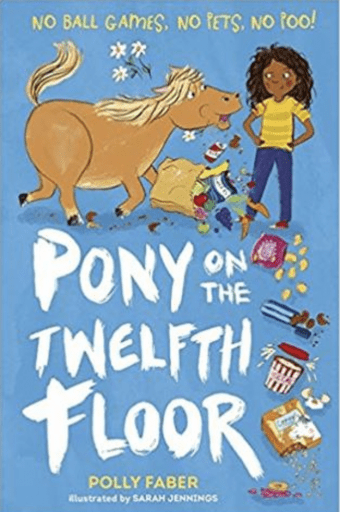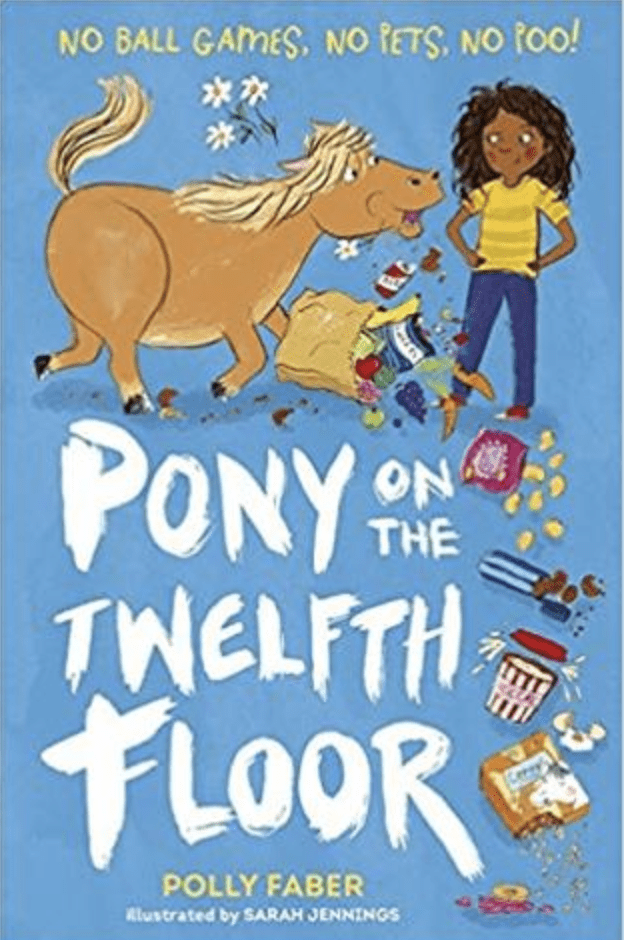 Kizzy's desire to own a horse gets the best of her in this humorous tale about trying to own—and hide—a pony in an apartment building.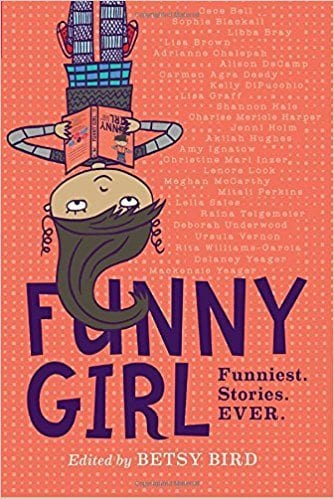 What do you get when 25 of today's funniest women children's book writers combine their stories together in one book? A hilarious collection that will make you laugh until you cry! Bonus: A portion of the proceeds from this book goes to support WriteGirl, a nonprofit whose mission is to empower girls by promoting creativity and self-expression.
Blended by Sharon M. Draper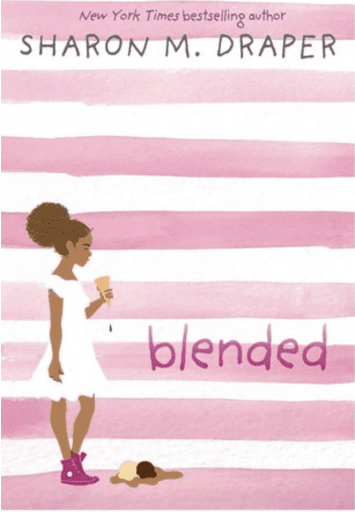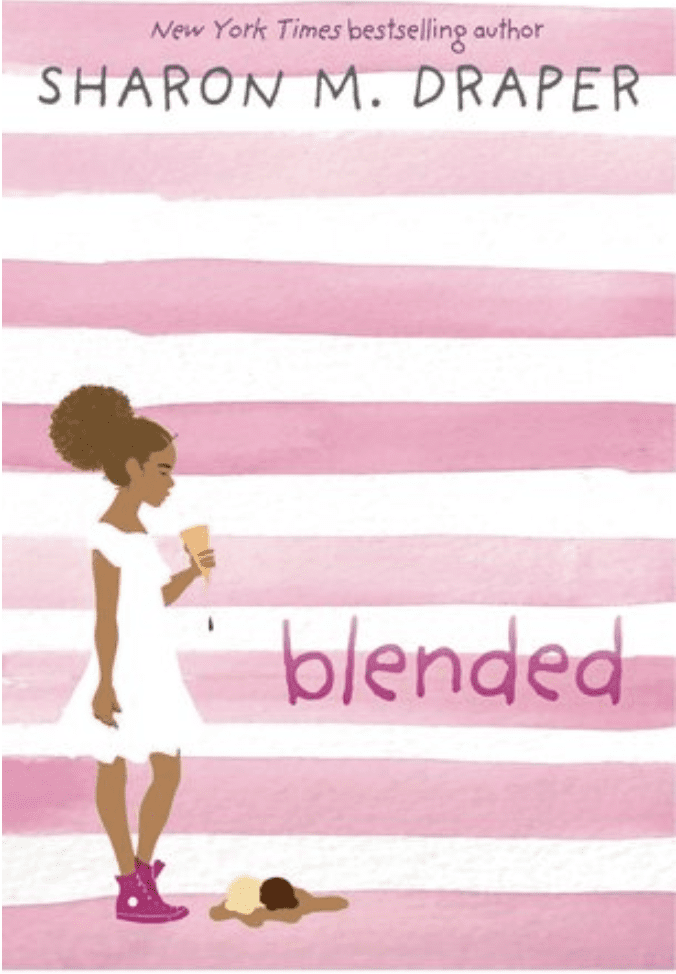 A bi-racial tween must split time equally living with her divorced parents (who are both now dating other people and have vastly different income levels). Many kids will see their own lives reflected in her lifestyle-switching tale.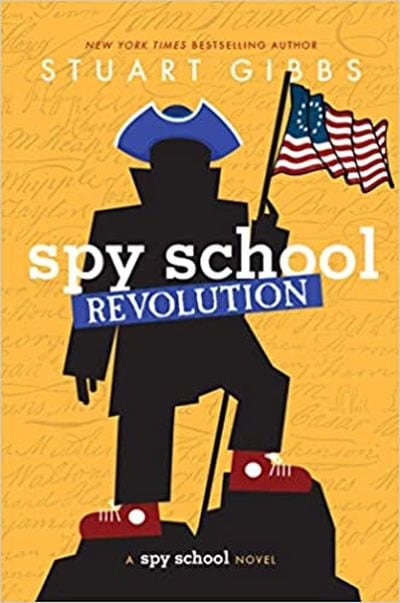 The latest book in this teacher-recommended series features Superspy-in-training Ben Dash trying to prove his friend Erica is not a double agent. To do so, he'll have to track down an insurgent group that dates back to colonial times. See the whole Spy School series here.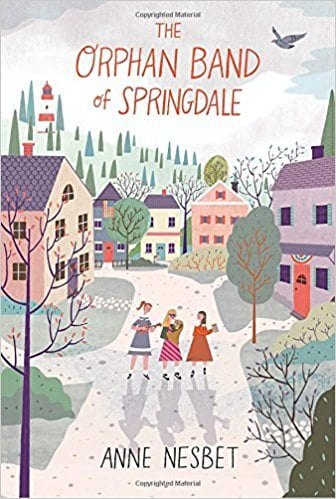 Kids who love historical fiction will enjoy this World War II story of life on the home front. Eleven-year-old Gusta moves from New York City to live with her grandmother in Maine, where there's plenty of small-town drama.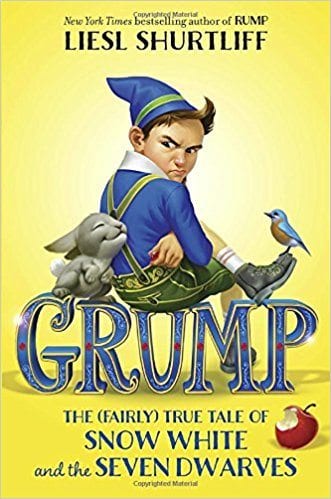 We love this author's entertaining way of turning classic fairy tales on their heads for middle grade readers. A young dwarf is torn between the appeal of new friendship and a nagging suspicion that Queen Elfrieda Veronika Ingrid Lenore (E.V.I.L.) has dark intentions.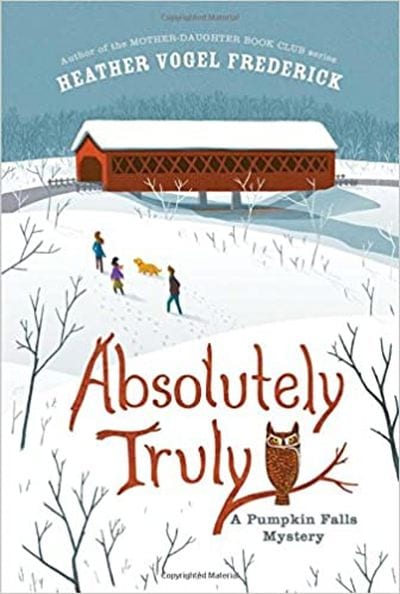 Truly Lovejoy's family moved from Texas to a tiny town in New Hampshire to take over their family's century-old bookstore. Left largely to her own devices, Truly finds herself chasing down clues found in old books. There are sequels, too: Yours Truly and Really Truly.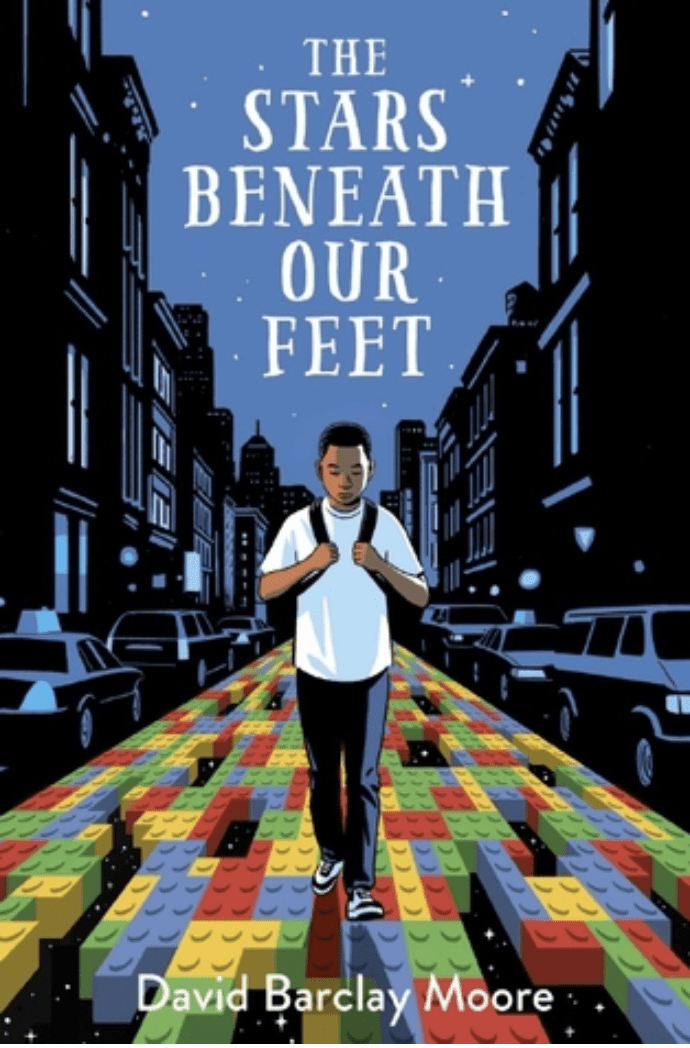 Working with LEGO bricks provides Lolly with a creative and healing form of expression after his older brother is a victim of gang violence. This is a story about learning to throw away the directions and make your own way in the world.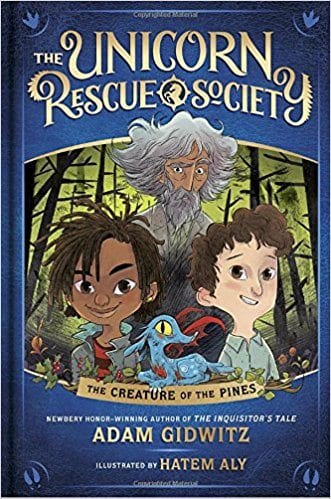 A society for caring for mythical creatures is a surefire hook, but this series by a talented middle-grade author backs up its hype with compelling characters and clever plot twists. Love it? Here's the rest of the series, currently up to six books.
Book Scavenger by Jennifer Chambliss Bertman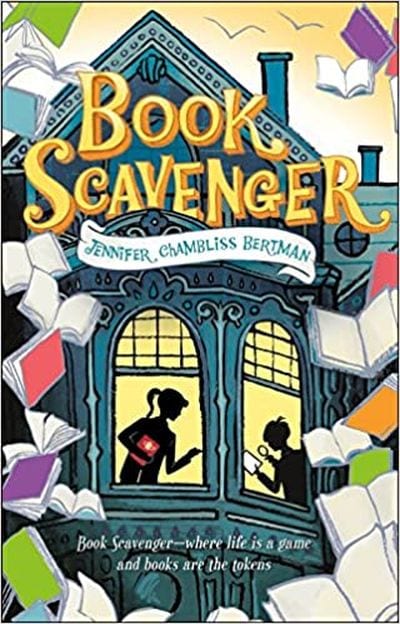 The Book Scavenger Series mystery tales all begin with clues found on Book Scavenger, a fictional geocaching-style game where participants hide books in public places and reveal the locations through encoded clues. Emily and James embark on three rollicking, heart-thumping adventures in and around San Francisco. Don't be surprised if kids want to set up their own scavenger adventures after they read!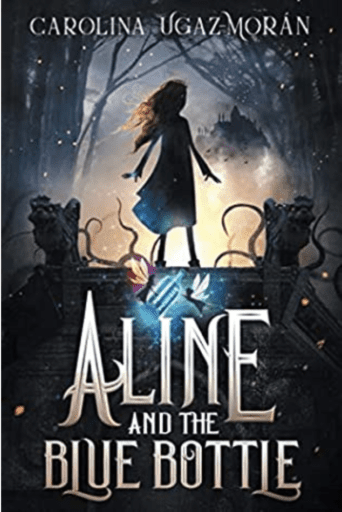 A Halloween birthday party turns into the beginning of a quest for a young girl who finds out she has magical powers and has to locate a hidden artifact.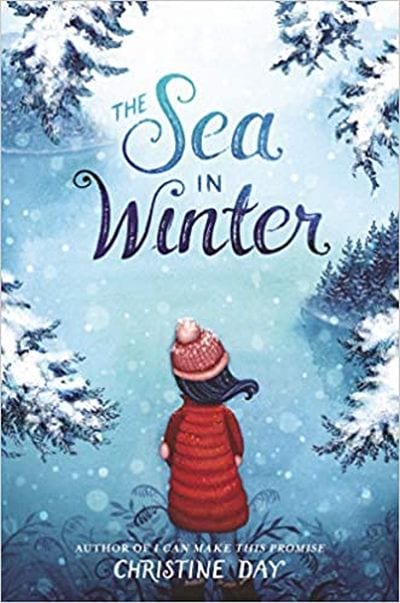 Masie Cannon was a ballet dancer in training until a serious leg injury knocked her off her feet. Now she's preparing for a winter road trip to the Native American community where her mother grew up, but she's anything but excited. Can her family help heal her heart?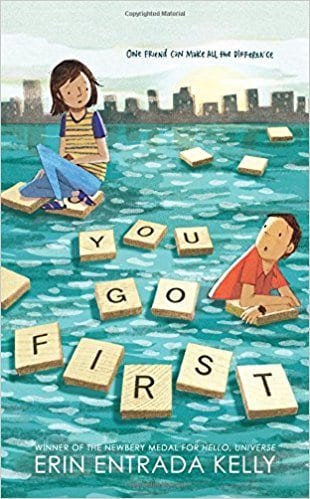 Charlotte and Ben may only know each other through an online Scrabble game, but they're both busy finding their way through middle school. Though they live far apart, their friendship grows in unexpected ways as they spend one eventful week supporting each other through family troubles and school challenges.
Beat the summer heat by sending chills down your spine! In this thriller, a group of tweens is drawn into waking versions of their own nightmares in a spooky game of hide-n-seek.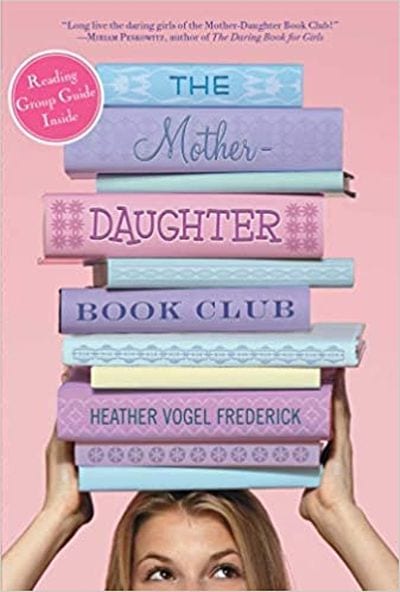 Imagine your mom got together with a group of other moms and decided to form a book club, and you and your middle school acquaintances have no choice but to join. A group reading of Little Women makes unlikely friends out of the four girls, leading to a whole Mother-Daughter Book Club series.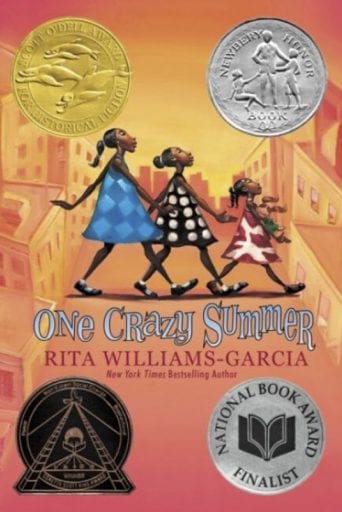 In the summer of 1968, the Gaither sisters travel from Brooklyn to Oakland, California to spend a few months with their mother. Much to their surprise, their mother isn't exactly excited to see them and instead wants them to spend the summer at a Black Panther camp.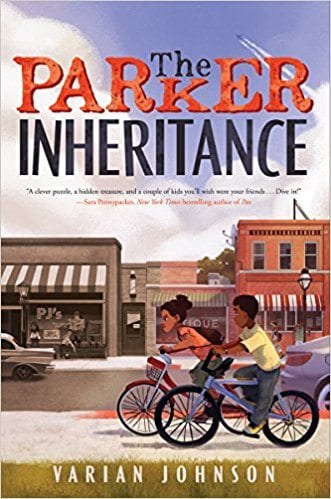 A puzzling letter sends Candice on a summer quest to find treasure and clear her grandmother's name. Reviewers compare this historical mystery to Ellen Raskin's classic The Westing Game.
Vivy Cohen has wanted to be a baseball pitcher ever since she met pro ballplayer VJ Capello. But things aren't so simple for Vivy: she has autism, and her mom says she can't play baseball because she's a girl. That doesn't stop Vivy from being invited to join a Little League team. And when Vivy writes a letter to VJ, she's surprised to get a reply.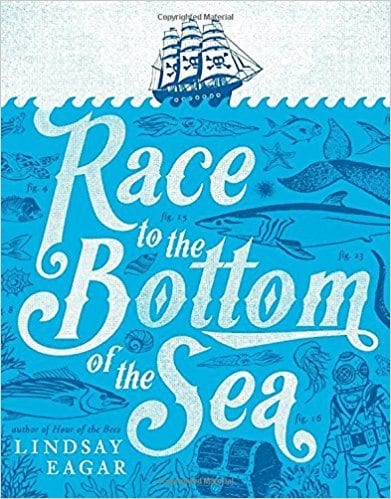 Fidelia Quail's life assisting in her parents' marine biology research is already unusual. But when they drown in a storm, and she's kidnapped by pirates, this story catapults into page-turning summer-adventure territory.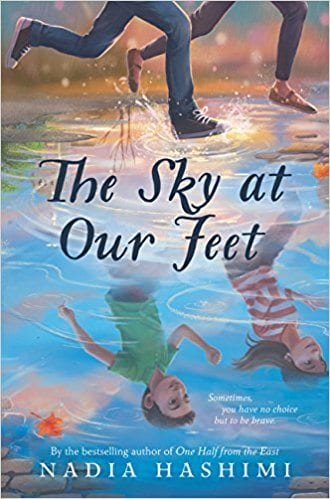 Summer is for compelling page-turners and characters that move you. Everything changes for Jason when he finds out that his Afghan mother, who he thought was deported, is living illegally in the United States.
Travel back in time to experience life backstage at the Globe theater. An orphan named Widge is tasked with stealing the script for Hamlet, but as he gets to know the actors and the great playwright himself, he must decide where his loyalty lies. If you enjoy it, there's a follow-up book, Shakespeare's Scribe.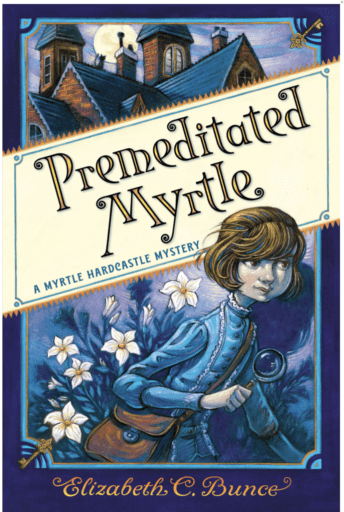 The first book of the new Myrtle Hardcastle Mysteries is a clever caper about a budding tween criminologist attempting to solve a local murder.
Hatchet (Brian's Saga) by Gary Paulsen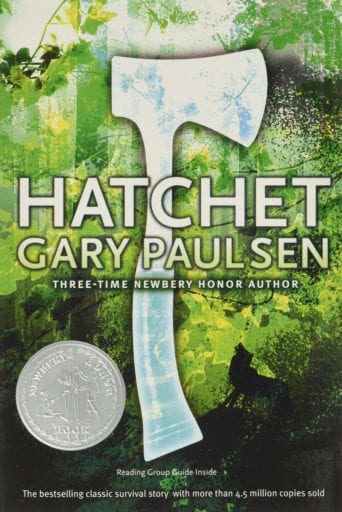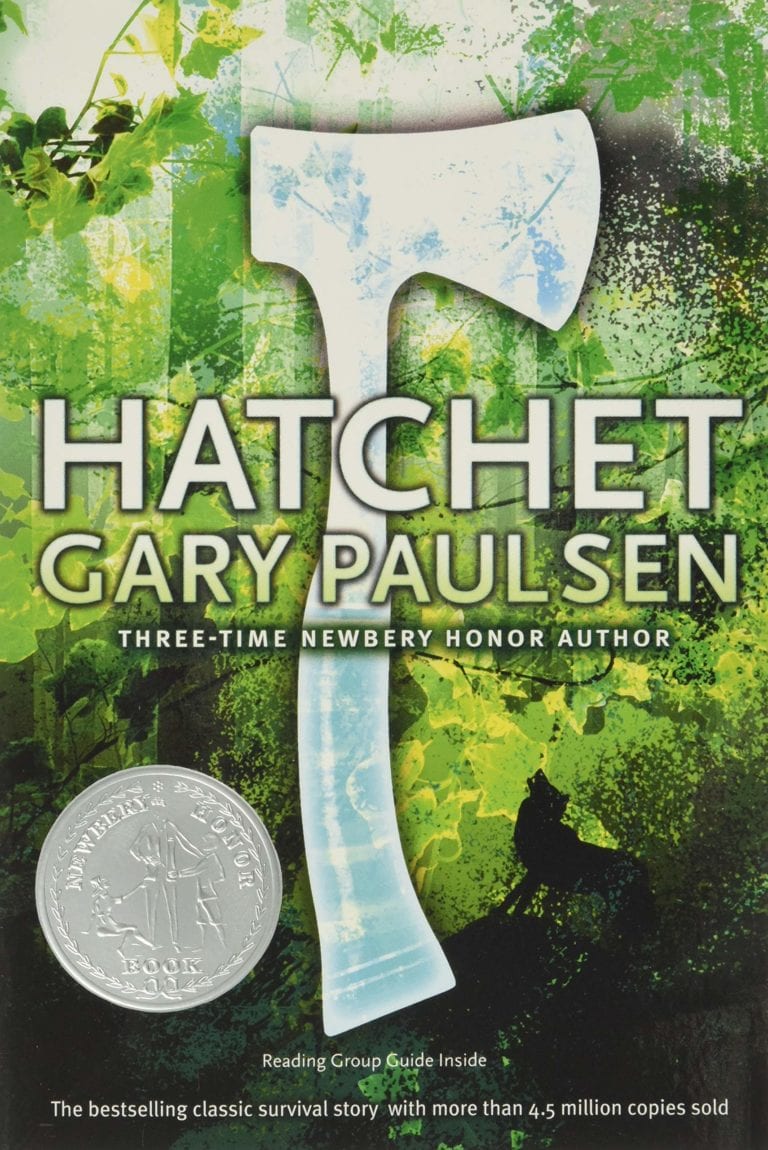 This classic survival novel now has four sequels, making up Brian's Saga. Hatchet is the one that started it all: thirteen-year-old Brian Robeson is traveling by single-engine plane to visit his father, when the plane crashes and kills the pilot. Brian is alone in the Canadian wilderness with nothing but his clothing, a tattered windbreaker, and the hatchet his mother had given him as a present.
Young Adult
By high school, kids probably have some required summer reading to do. But when they just want to read for fun, our summer reading list suggestions give them a wide array of choices. They delve into topics relevant to teen life: bullying, first love, friendships, and more. There are also some choices that are pure escapes from reality!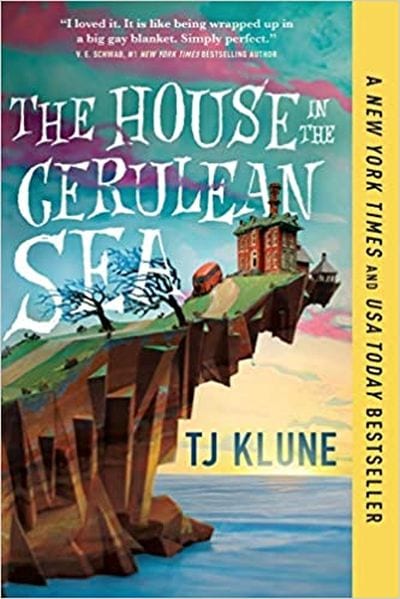 This fantasy novel set in an orphanage for unique magical children is anything but childish. The characters, including a young gnome, a green blob, and Linus (the child Antichrist), are surprisingly real, and their quest for acceptance in a nearby town is a charming allegory for tolerance in our own world.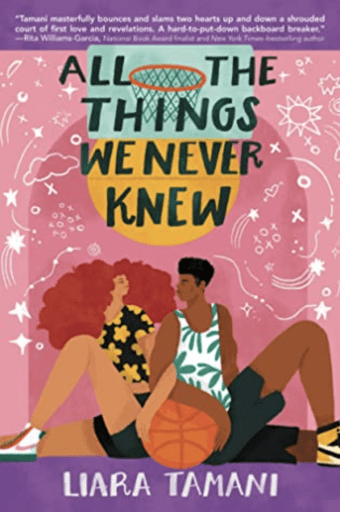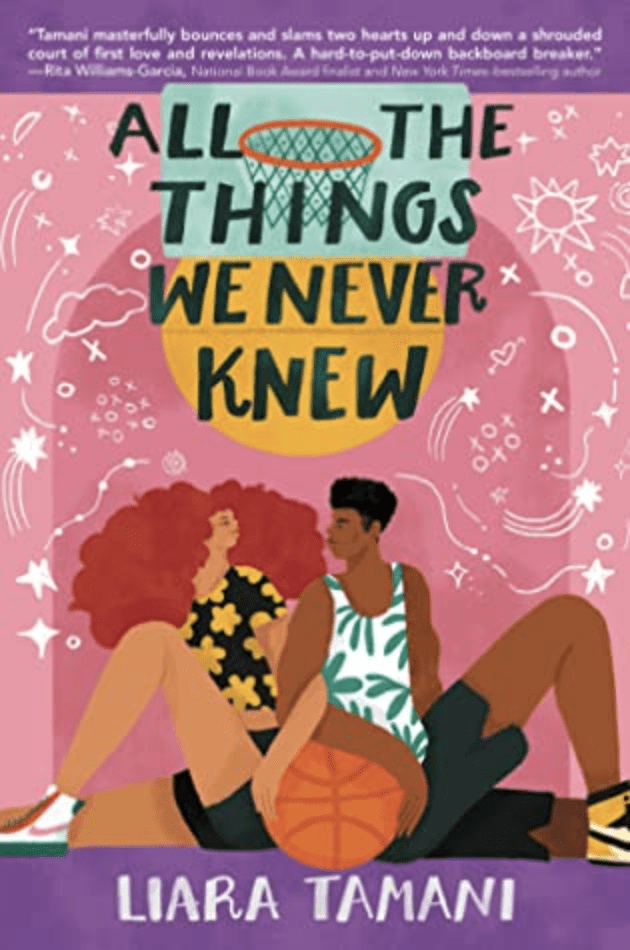 Two teens fall in and out of love in this romance-centered YA book that's just as much of a love letter to basketball as to first love itself.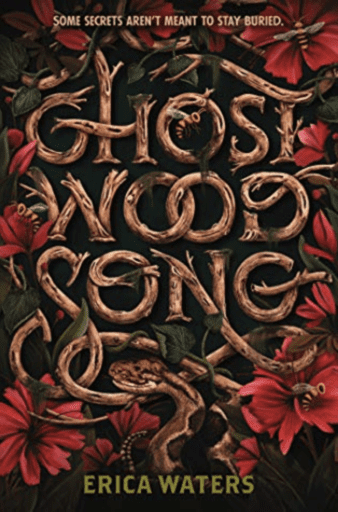 A teen fiddler uses her secret ability to summon ghosts from their graves in order to help her brother in this new YA read that also includes LGBTQ+ romance as a subplot.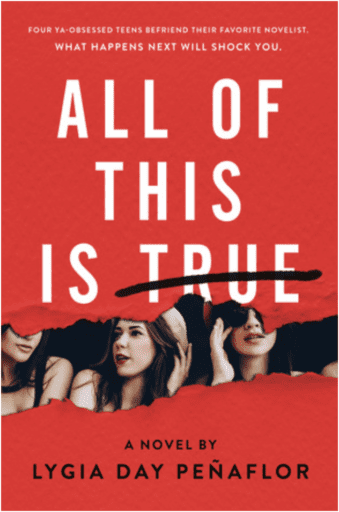 When four teens meet their favorite novelist, they're thrilled at their new friendship. But then their deepest secrets appear in her next book, and the consequences are dire. This contemporary YA mystery is also available in Spanish—ideal for bilingual teens looking for a suspense-filled narrative in their native language.
Watch Us Rise by Renee Watson & Ellen Hagan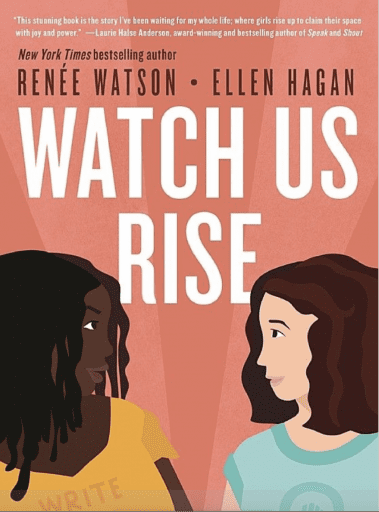 Jasmine and Chelsea are ready to make changes for women at their high school. They use their literary talents to form a Women's Rights Club, which soon goes viral. Online trolls lead to trouble, but these best friends are determined to triumph.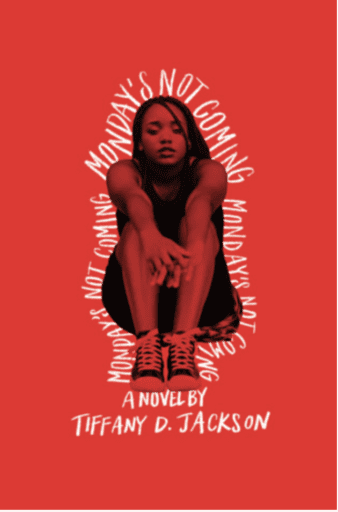 When Monday Charles goes missing, her best friend Claudia is the only one who seems to even notice she's missing. When no one can give her the answers she needs, Claudia goes on a quest to find them herself, no matter how difficult they may be to accept.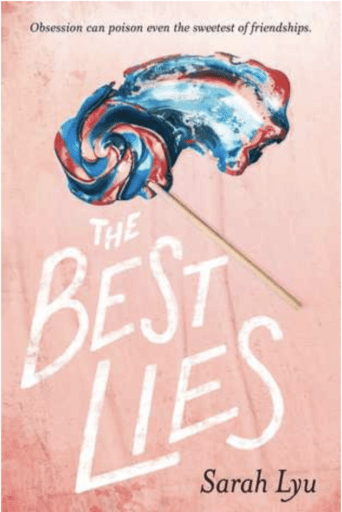 When her best friend Elise shoots Remy's boyfriend Jack, Remy is left to question the truth about what happened. Obsession is the driving force behind this fast-paced plot surrounding two besties' warped connection.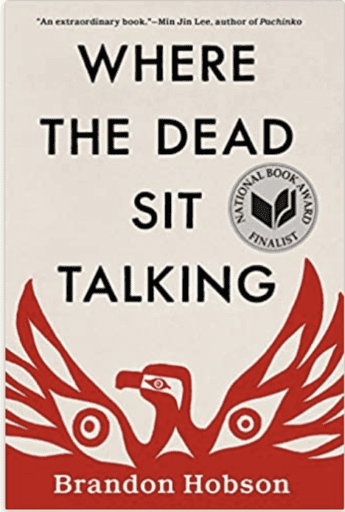 This 2018 National Book Award Fiction finalist is a poignant tale about the bond two teenagers form in foster care while also trying to retain a connection to their shared Native American culture.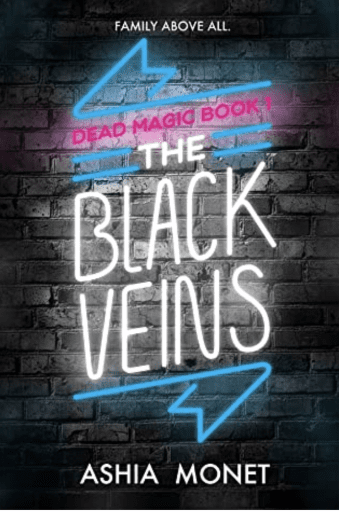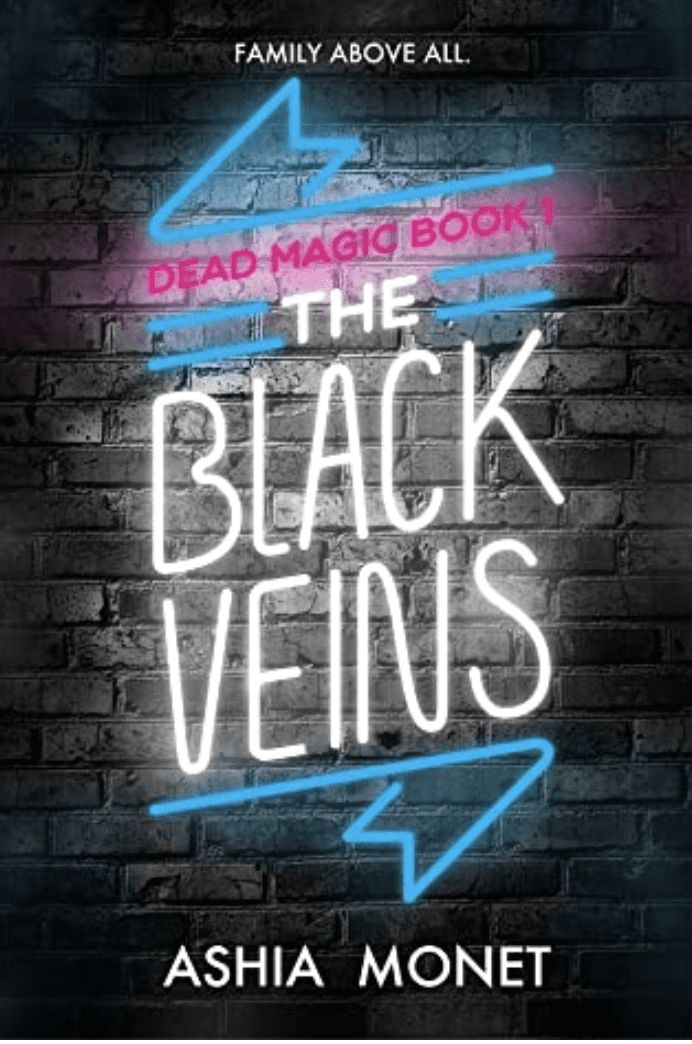 A teen barista must seek out six fellow magicians to help save her family in the first book of this fantasy series.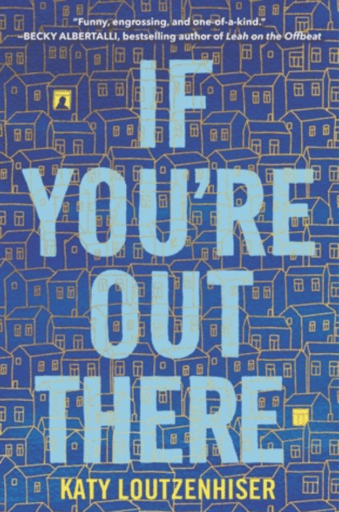 Social media is the only lead two high schoolers have when they begin to investigate the disappearance of a friend who seems to have vanished.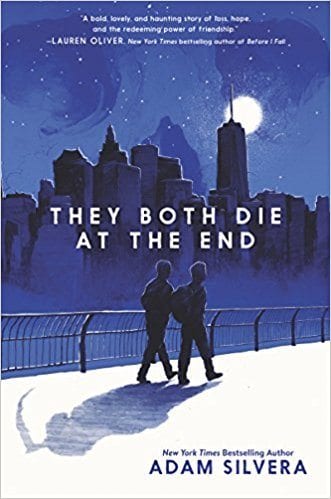 On September 5, a little after midnight, Death-Cast calls Mateo Torrez and Rufus Emeterio to give them some bad news: They're going to die today. Mateo and Rufus are total strangers, but for different reasons, they both want to make a new friend on their End Day. Luckily, there's an app for that. It's called the Last Friend. Through it, Rufus and Mateo meet up to try and live a lifetime in a single day.

What happens when life-long best friends are now ex-besties? Cleo and Layla's friendship may be over, but the story doesn't end there.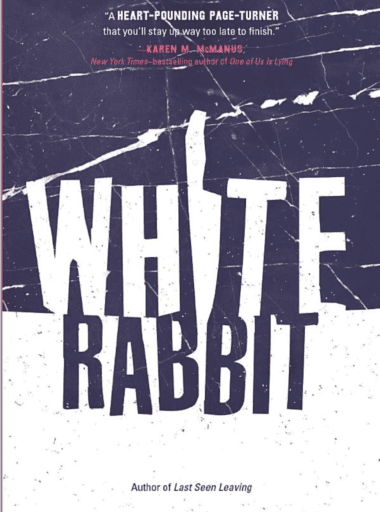 Ex-boyfriend drama ends up being the least of Rufus's worries after he finds his sister at a crime scene—and has only one night to prove her innocence.

Janelle "Ellie" Baker is a teen rebel stuck in an alien-controlled quadrant of New York City in this sci-fi adventure about living, and falling in love, on an Earth that humans no longer control.
Windfall by Jennifer Smith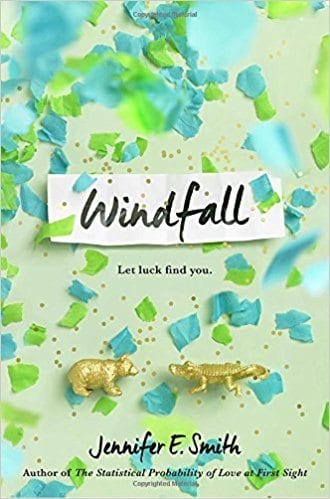 Alice doesn't believe in luck—at least not the good kind. But she does believe in love, and for some time now, she's been pining for her best friend, Teddy. On his 18th birthday—just when it seems they might be on the brink of something—she buys him a lottery ticket on a lark. To their astonishment, he wins $140 million, and in an instant, everything changes.
Tens of thousands of crows have invaded Auburn, Pennsylvania. It's an issue for everyone in town except seventeen-year-old Leighton Barnes. For Leighton, it's no stranger than her house, which inexplicably repairs itself every time her father loses his temper and breaks things. Leighton's senior year is filled with shades of the past and anticipation of the future, all while dealing with the confusing events of the present.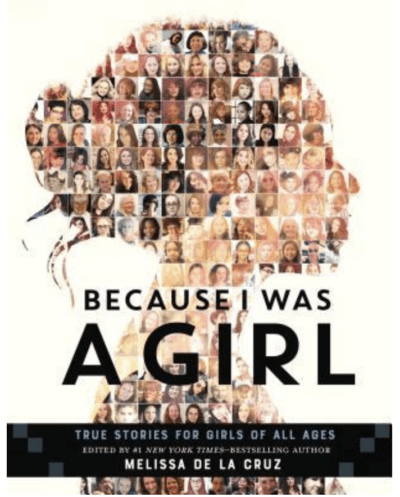 This multi-cultural collection outlines the real-life struggles of authors, chefs, and STEM professionals faced because of their female identity. Girls and boys alike can benefit from these true stories.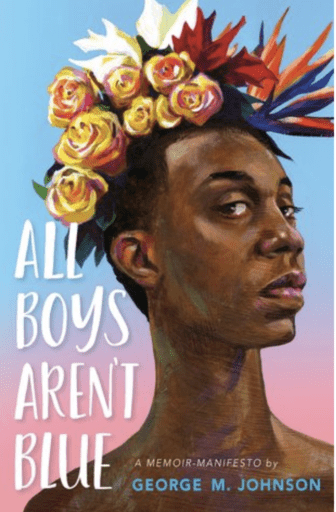 The author explores the intersectionality of being male, a person of color, and queer in contemporary society. It's one of our favorite #OneVoices nonfiction books.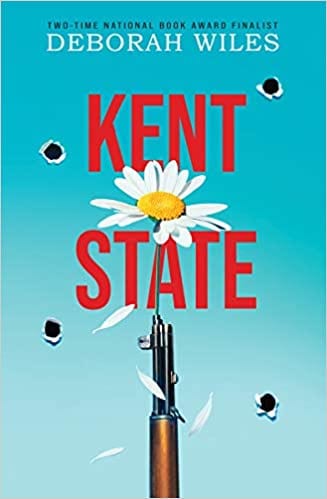 High school history fans will be riveted by this compelling account of the Kent State shootings of 1970 when American troops killed four college students protesting the Vietnam war. Multiple viewpoints recount the events of that terrifying weekend, with consequences that still resonate today.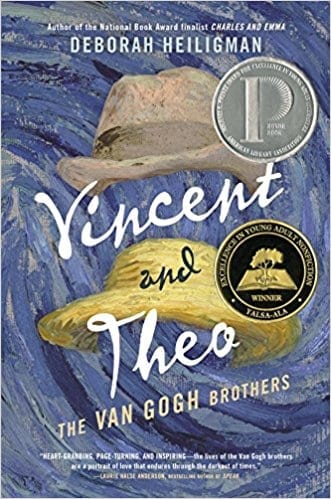 You've heard of Vincent Van Gogh, but do you know about Theo? Heiligman chronicles the amazing and eccentric lives of the Van Gogh brothers, their relationship with each other, and their work.
Graphic Novels
Graphic novels are a real boon for reluctant readers and visual learners. Today's graphic lit has taken on a life of its own. These books draw kids in with beautiful art, then engage them with compelling narratives. That's why graphic novels belong on every summer reading list, for kids of every age.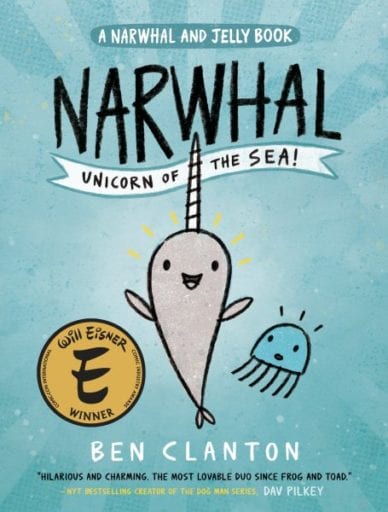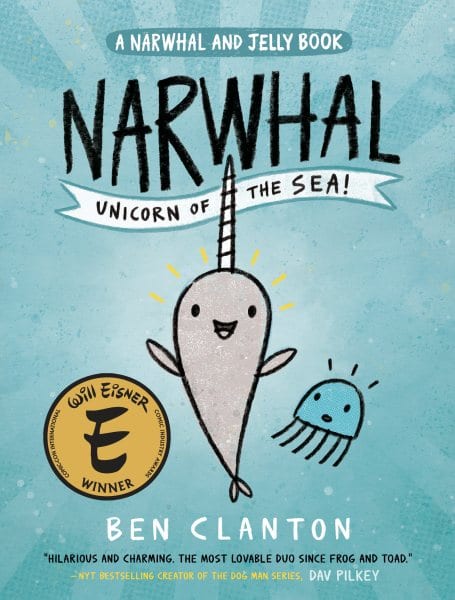 You can't help but smile at Narwhal's enthusiasm in this graphic novel series opener about new friendship—he's just so darn cheerful all the time. Plenty of quirky details will make kids chuckle, like Narwhal's invitations to a mishmash of sea creatures to join his "pod of awesomeness" (and the cute horns he awards to each new member), or his and Jelly's unlikely shared love of waffles. (Gr. K-3)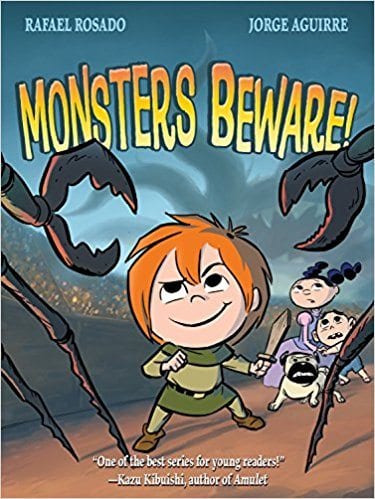 This is the third installment of this engaging graphic novel series for the upper elementary audience. Claudette is desperate to compete in—and win—the annual Warrior Games. She'll have to contend with monsters who reportedly eat the other competitors, though! (Gr. 2-5)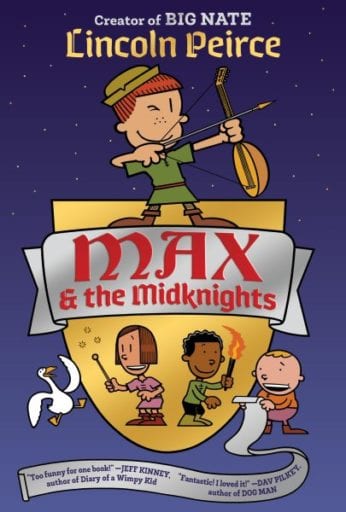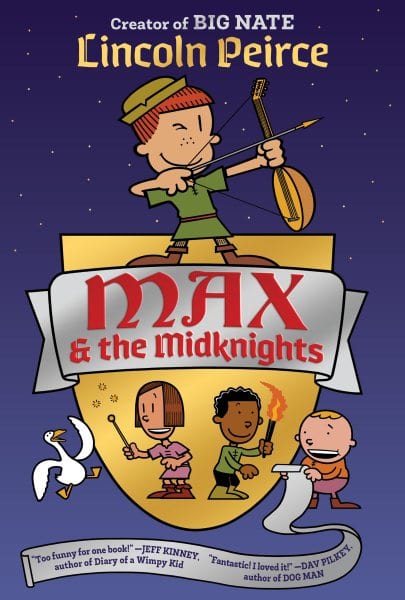 Fast-paced and witty, this graphic novel stars wannabe knight Max and her band of buddies. Run-ins with a sorceress, wizards, dragons, and plenty more exaggerated action keep readers interested, and the plentiful quips keep them laughing, too. (Gr. 3-6)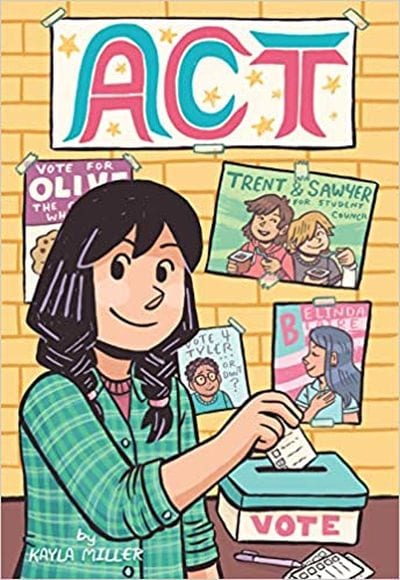 Olive can't wait for the sixth grade field trip, but it turns out an unjust school policy will keep some kids from attending. So Olive decides to run for student council and be the change she wants to see in the world! See other graphic novels in the Click! series here. (Gr. 3-6)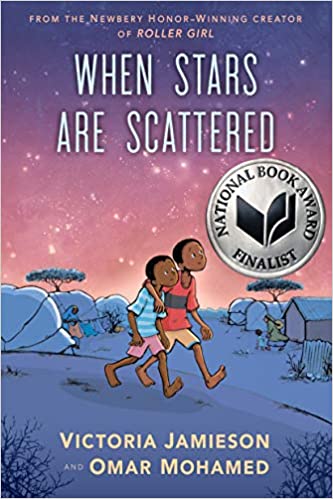 This graphic novel tells the story of two brothers from Somalia growing up in a refugee camp in Kenya. Based on the experiences of Somali refugee Omar Mohamed, this book will stay with readers long after they close it. (Gr. 4-6)
Real Friends by Shannon Hale and LeUyen Pham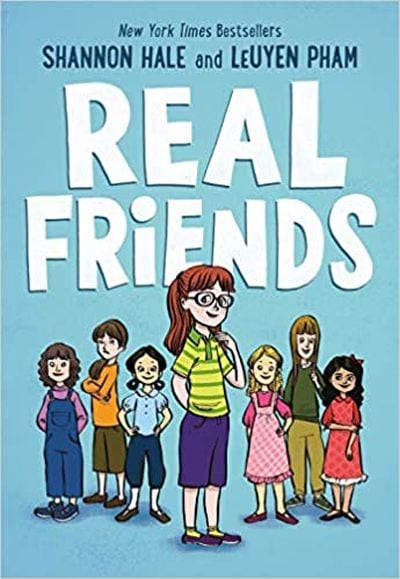 This relatable story is all about what it's like when friendships grow and change when you're not quite ready for it. It addresses issues like bullying and self-confidence, and the complexities of navigating relationships. (Gr. 3-6)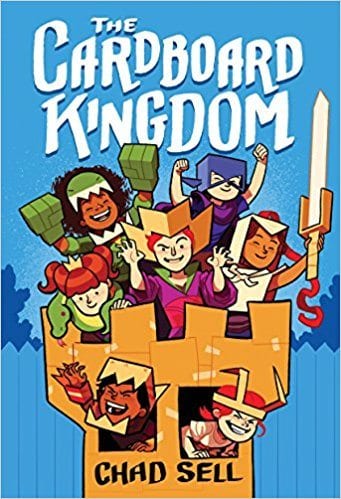 Make-believe definitely isn't just for little kids. This engaging graphic novel will inspire middle grade readers to spend summer break building and creating with friends. There's a sequel too: Roar of the Beast. (Gr. 3-6)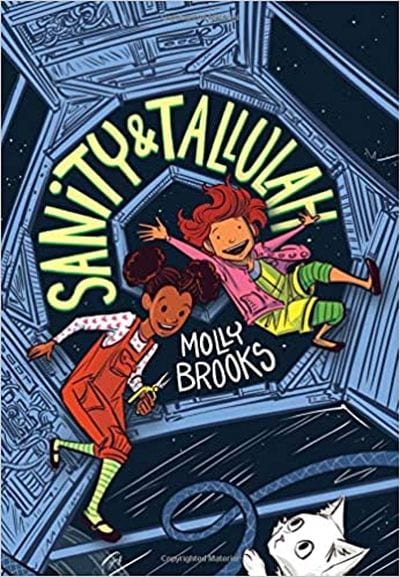 Sanity and Tallulah live on a space station, which is enough to excite the imagination all on its own. But these irrepressible mad scientist tweens have plenty of mischief up their sleeves. Read the first book, then follow up with the others in the Sanity & Tallulah series. (Gr. 3-6)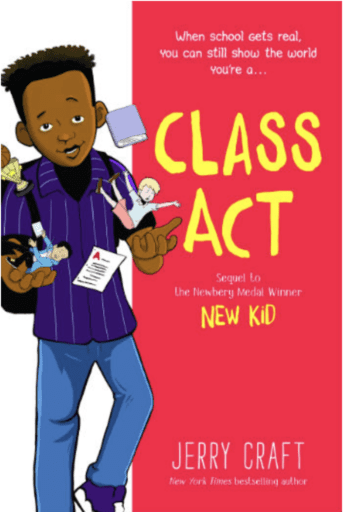 This is the illustrated sequel to Craft's New Kid, which won the 2020 Newbery Medal, the Coretta Scott King Author Award, and the Kirkus Prize. They both explore what it's like to be one of the few students of color at a prestigious private school. (Gr. 3-6)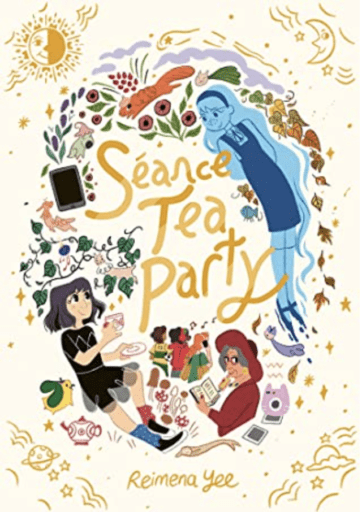 This whimsical story explores the challenges of leaving childhood behind. Follow a girl still yearning for playtime while she slowly finds herself with only a ghost left as a friend. This bittersweet tale will really resound with middle grade readers. (Gr. 3-6)
Primer by Thomas Krajewski, Jennifer Muro, and Gretl Lusky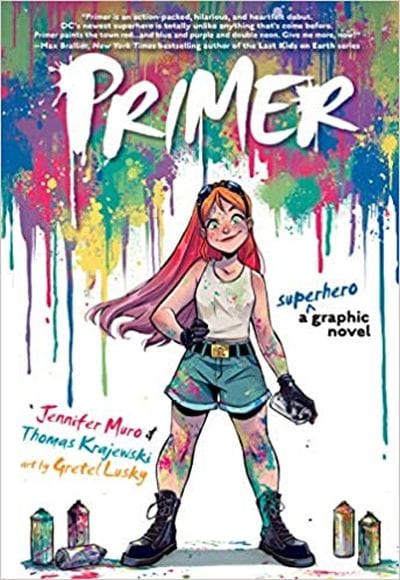 Ashley Rayburn has discovered body paints that turn her into a superhero! Now she has to decide whether to keep them (and her powers) or return them to the agency that made them. (Gr. 3-6)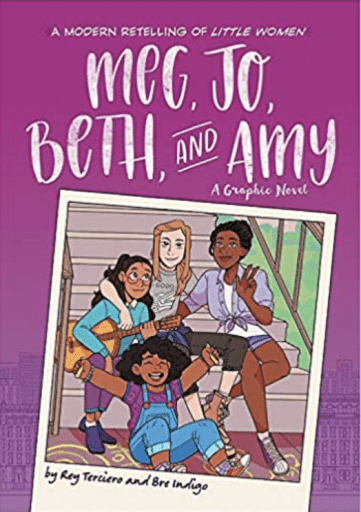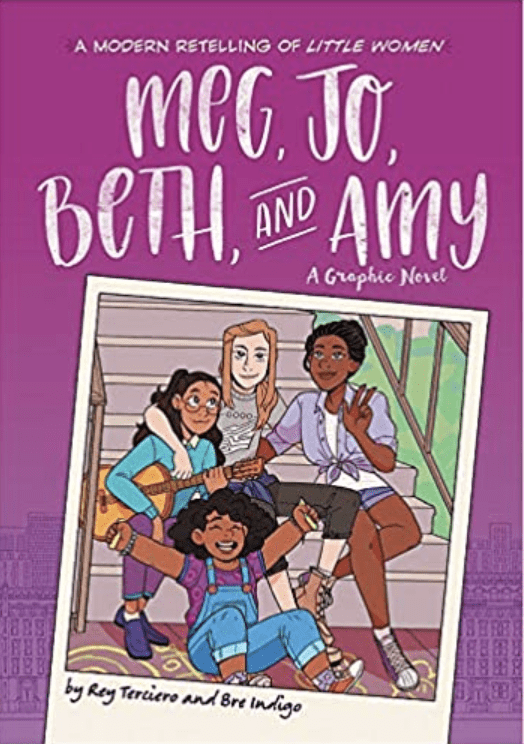 Louisa May Alcott's Little Women has a timeless appeal for many readers. This graphic novel modernizes the story with a blended family living in a walk-up in NYC. The characters have familiar personalities, even if their stories are a little different. (Gr. 3-6)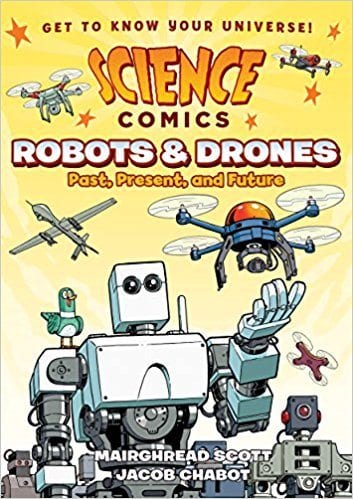 The Science Comics series is awesome for motivating middle grade readers while teaching about high-interest topics. This title is excellent screen-free entertainment for tech-loving kids. (Gr. 4-8)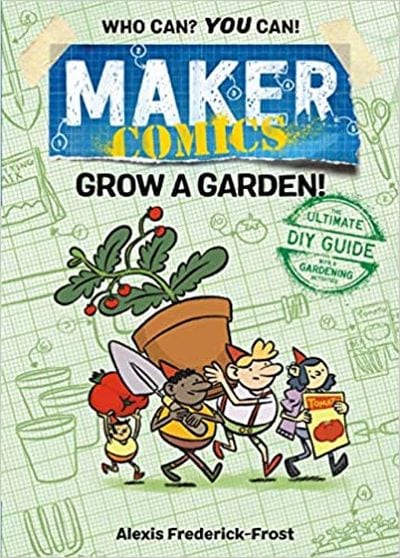 The Maker Comics series is a fantastic DIY collection for tweens and teens. Grow a Garden seems like a great summer project, while other selections include things like learning to draw a comic or fix a car. (Gr. 4-8)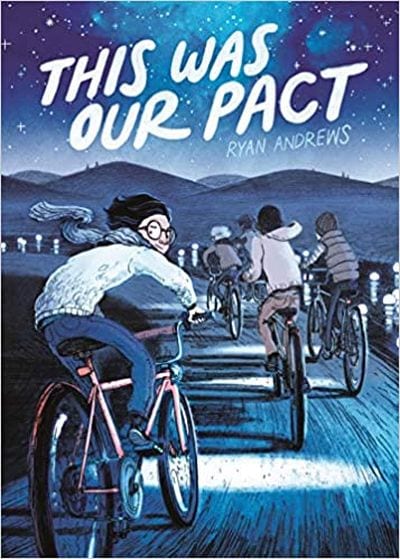 Each year, Ben's town turns out for the Autumn Equinox Festival and sends lighted lanterns floating off down the river. This year, Ben and his friends are determined to follow them wherever the path leads. (Gr. 5-8)
The Oracle Code by Marieke Nijkamp and Manuel Preitano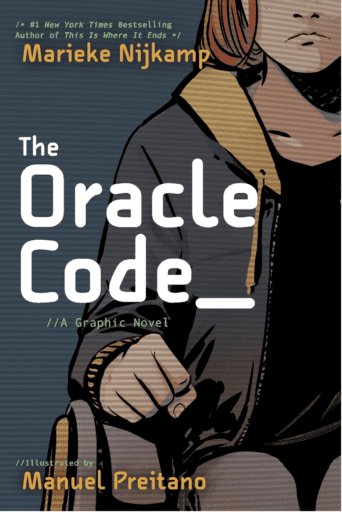 Barbara Gordon's entire life changes when a gunshot wound leaves her paralyzed from the waist down. During her time at a rehab center, she encounters a mystery: patients keep going missing. As Barbara works to find the answers, she learns important truths about herself. (Gr. 6-8)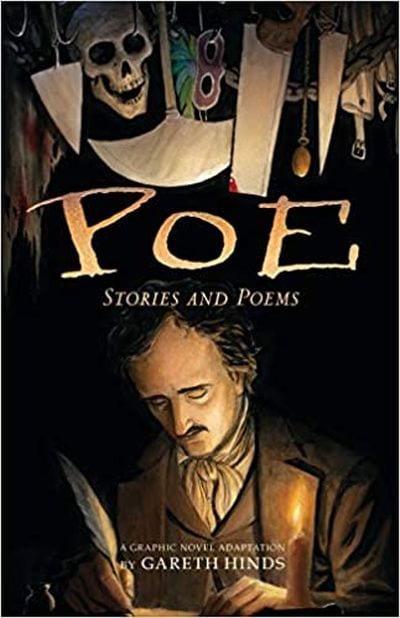 Poe's spooky works are the perfect basis for graphic storytelling. Horror story fans will love this new take on classics like "The Raven" and The Cask of Amontillado. (Gr. 8-12)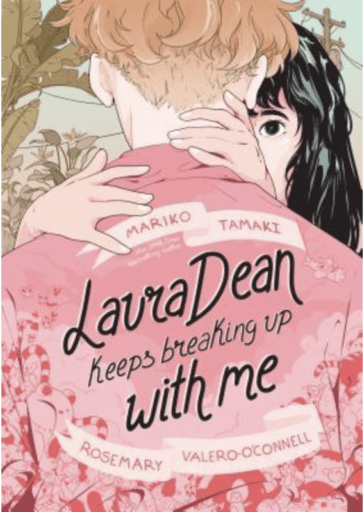 Frederica Riley's relationship with popular girl Laura Dean is toxic—and maybe all too familiar to high schoolers. Freddy falls under her spell again and again until she finally learns what's truly important in relationships, including friendships. (Gr. 9-12)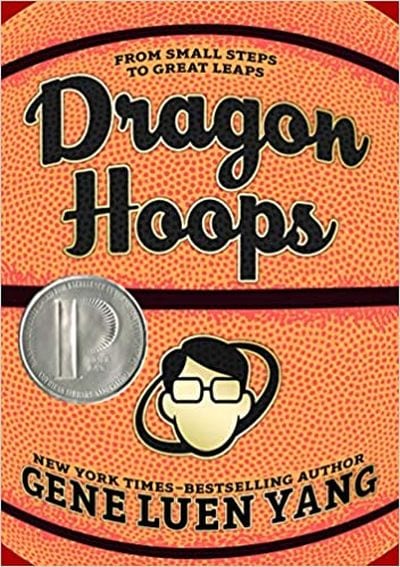 When Gene was growing up, his heroes were in comic books—not on the court or playing field. As a high school teacher, though, he starts to realize how important sports are to many of his students, and the basketball team's journey to the State Championship holds inspiring lessons for kids and adults alike. (Gr. 9-12)
March: Book One by John Lewis, Andrew Aydin, and Nate Powell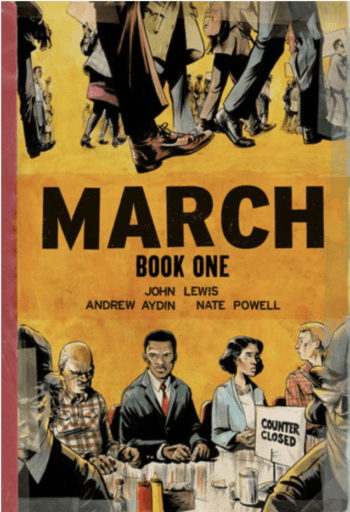 The first installment of this graphic novel series recounts the late senator's first encounters with Dr. Martin Luther King and the beginning of the Nashville Student Movement as civil action to desegregate the South was steadily gaining traction. (Gr. 9-12)
What books are on your summer reading list? We'd love to hear about them in our WeAreTeachers HELPLINE group on Facebook.