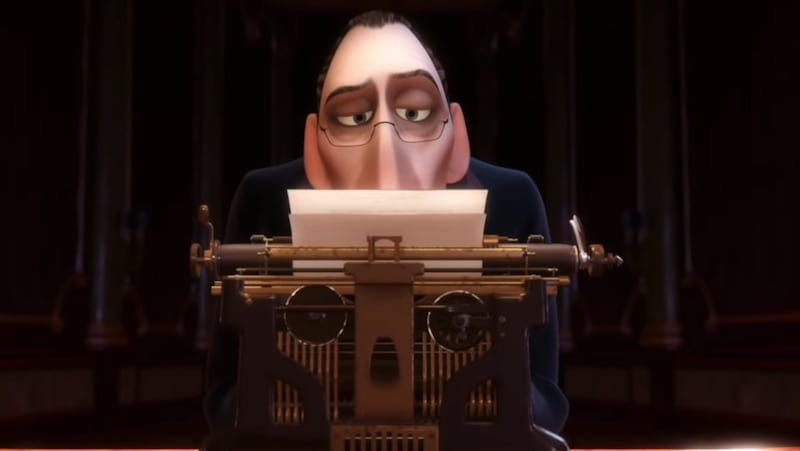 We found some fab videos that are perfect for teaching story elements! Whether you're talking about plot, characters, setting, conflict, theme, or point of view, there's definitely something on our list that you can use.
Of course, there's no better way to teach story elements than by reading stories with your students. However, like all good instruction, a combination of varied approaches that reach all of your learners is a surefire win.
Remember to check out these story elements videos yourself before you show them to your students, because only you know what will work for the children in your classroom.
You can also check out our entire playlist of videos for teaching story elements here (and be sure to subscribe to WeAreTeachers YouTube channel while you're at it).
Parts of a Story
This little song is kind of a hidden gem from a one-hit-wonder creator. It's great to play as kids come into class during your short story unit.
Parts of a Story, by Jack Hartman
Jack Hartman is a 2016 Parents' Choice Approved Award Winner for his CD Brain Breaks, and this song totally rocks. The videos focuses on showing that stories have a beginning, middle, and end and that every story has characters, a setting, and a main idea. Plus, the lyrics are included under the video, in case you want to copy and distribute them.
Story Elements, by C1350
Short and sweet, this video is The Wizard of Oz–themed and covers important story elements in under two minutes.
Short Story Elements, by Nichole Hess
Another one-hit wonder, this video is great for middle schoolers since there is no talking and just text to read. The five elements of plot, character, setting, conflict, and theme are covered here in more detail than in the other videos.
Story Elements: Setting
Perfect for supporting lessons on setting, this video from Teaching Independent Learners is worth your time—and your students'! It's a clear look at what setting is and why it's important.
Fun Animation Showing How to Identify Theme Within a Story
Let's face it: Students struggle with understanding theme—and many adults do, too. So use this short video by McGraw-Hill Education to help everyone wrap their head around this sometimes challenging story element.
Teaching: Plot Diagram Through Disney Pixar Movies
In five minutes, viewers see a well-made explanation of plot diagram featuring some of their favorite movies. I love the mountain visual, and the text overlays are perfect for upper elementary students.
Elements of a Short Story
Designed as part of a seventh grade language arts lesson, this video is detailed and lengthy and is part of a flipped classroom curriculum. In twelve minutes, viewers will learn about setting, characterization, plot, theme, and point of view.
Flocabulary – Five Things (Elements of a Short Story)
Okay. So I *may* be a bit obsessed with Flocabulary, my new favorite YouTube channel. In an incredibly catchy hip-hop song, students will learn about the five elements of a short story: plot, character, conflict, theme, and setting. Need convincing? 2.6 million views on this little ditty can't be wrong.
The Present
On our playlist, we've added several short films to use for studying story elements. Check them out. They're all worth watching, and you can figure out which ones will resonate most with your students and which will convey the story element you want to teach. Use the video above to talk about character. Students love it.
Pixar in a Box: Introduction to Storytelling
I love this first video as an introduction to storytelling. It's awesome. And so is the partnership between Pixar and Khan Academy. This whole series is worth checking out. Kids will love seeing their favorite Pixar characters popping up during lessons.
Using Video to Teach Elements of a Short Story: CUE 2016 National Conference
We found an entire session from the 2016 CUE (Computer-Using Educators) Conference. Educator Rachel Diephouse explains how she teaches story elements to her seventh and eighth graders. If you really want a how-to on teaching story elements, this is your stop.
We'd love to hear—what are your favorite story elements videos? Come and share in our WeAreTeachers HELPLINE group on Facebook.
Be sure to check out our other favorite teaching videos on YouTube: