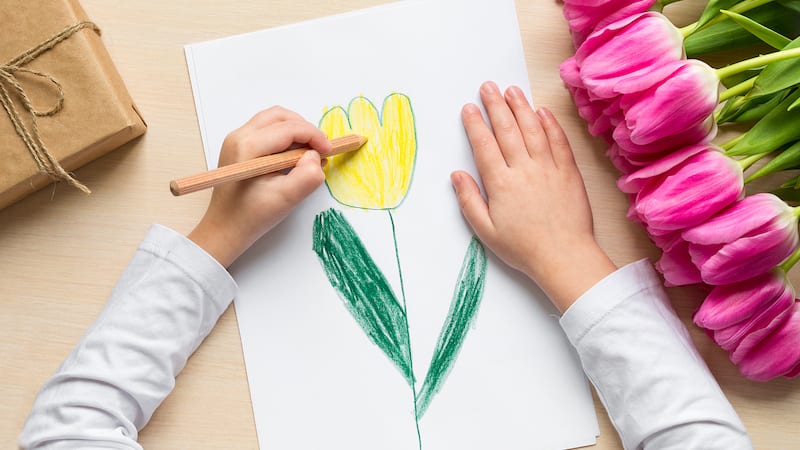 Poetry is powerful, but it can also be intimidating. The right poems open up a new world for students, giving them a fresh way of looking at the world around them. As the seasons change, poetry is a wonderful way to look for deeper meaning when snow melts and flowers bloom. Here are some beautiful spring poems for kids of all ages to share and explore in the classroom.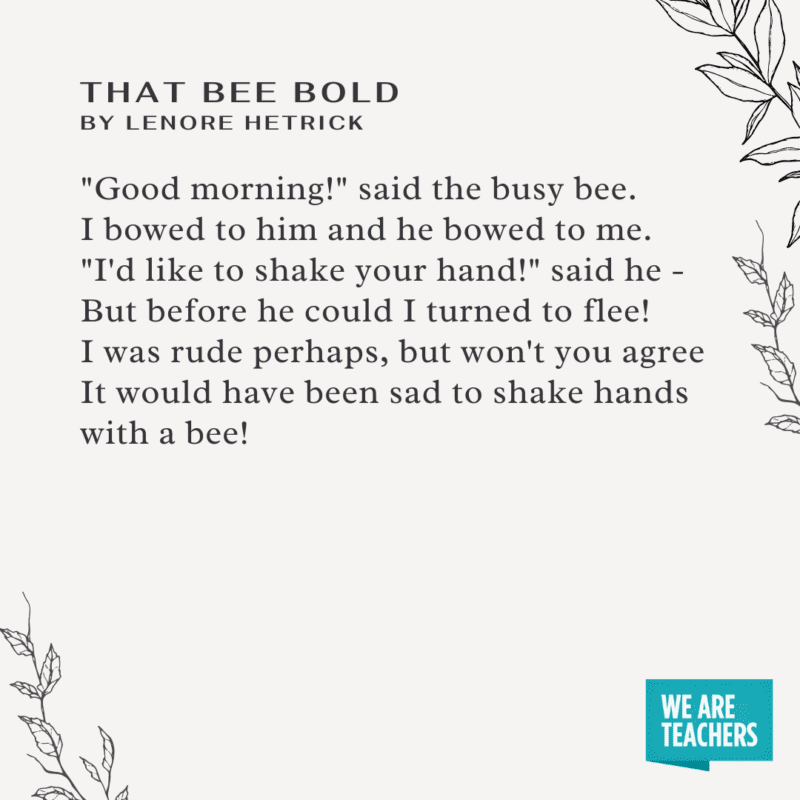 Spring is a busy season!
"Look around you, look around!"
This sweet spring poem for kids is all about growing!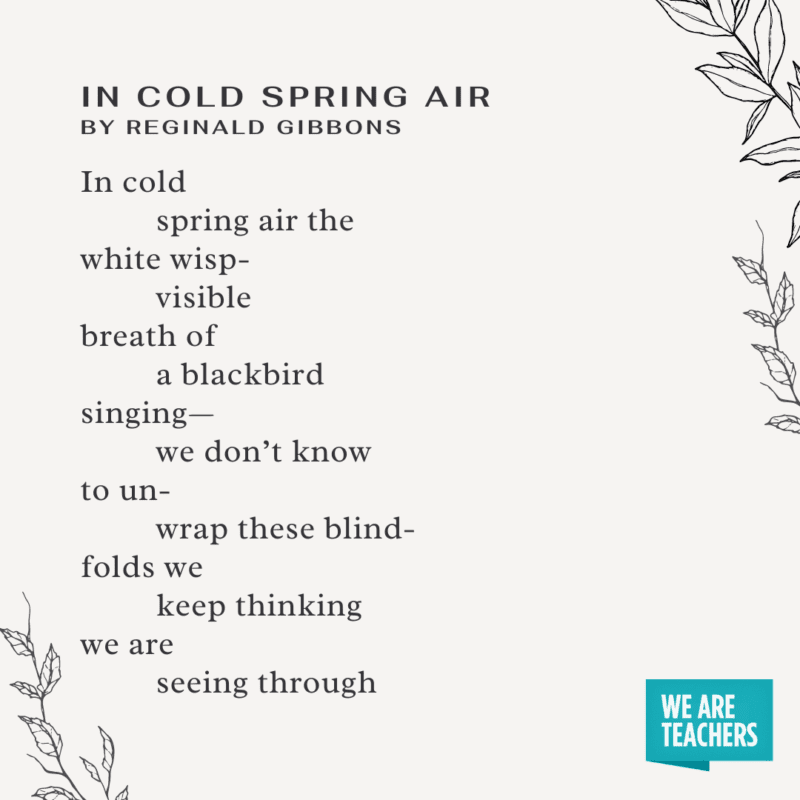 Ask students to write down how cold spring days make them feel. Use this lesson plan to spark a discussion.
"Sky, brooks, and flowers, and birdies that sing."
Spring is a season for everyone!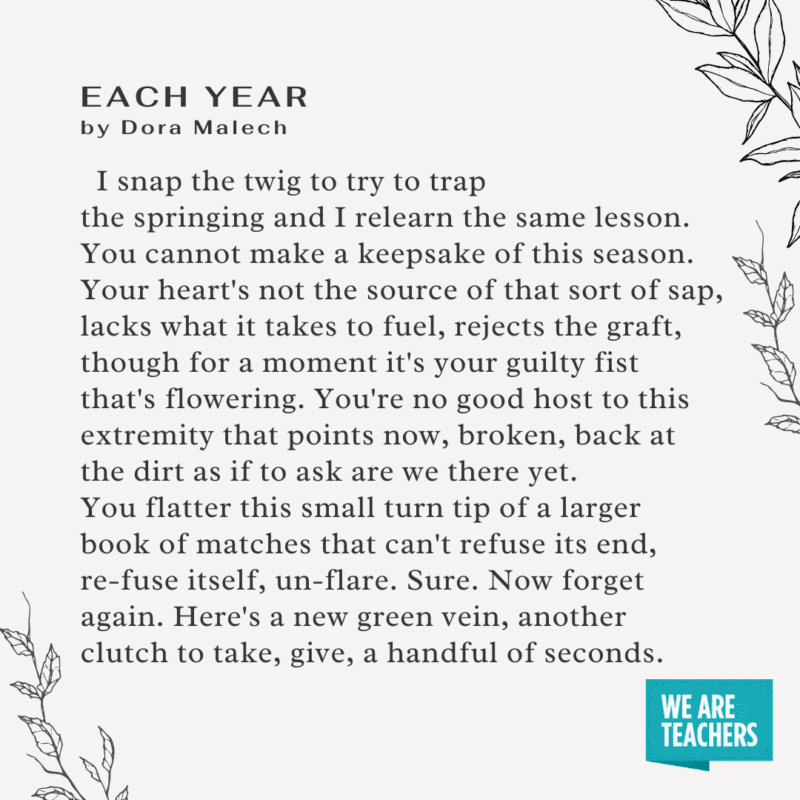 Discuss the temporary, fleeting nature of spring.
Create a lesson on how spring is "changing everything carefully."
"The Maples never knew that you were coming."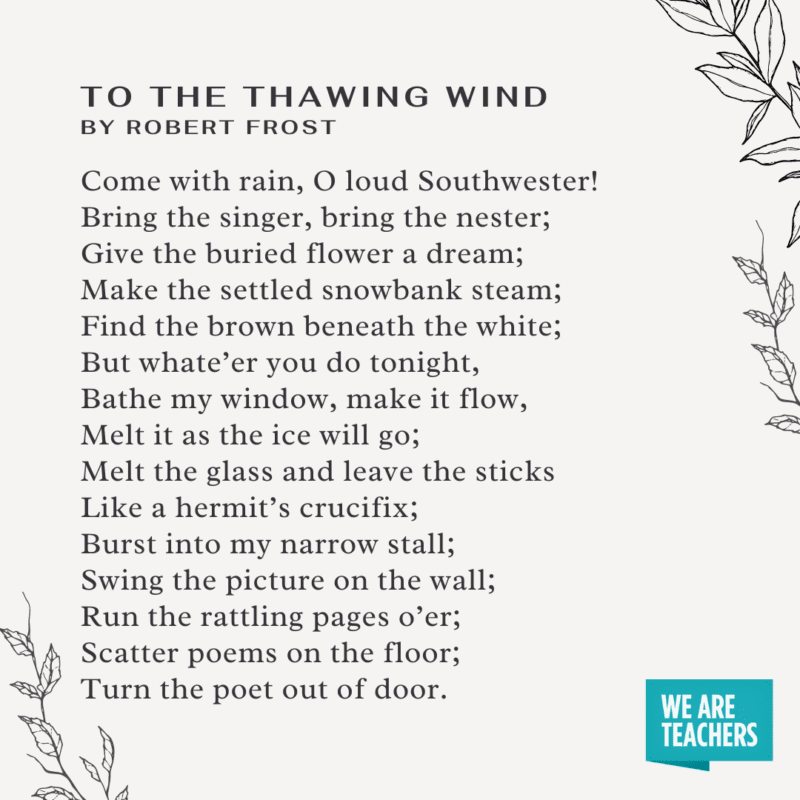 A great poem about how our world transforms when the seasons change.
Teach this poem and ask students how the speaker feels about the cherry blossoms she sees.
"And he's awake who thinks himself asleep."
13. First Green Flare by Sidney Wade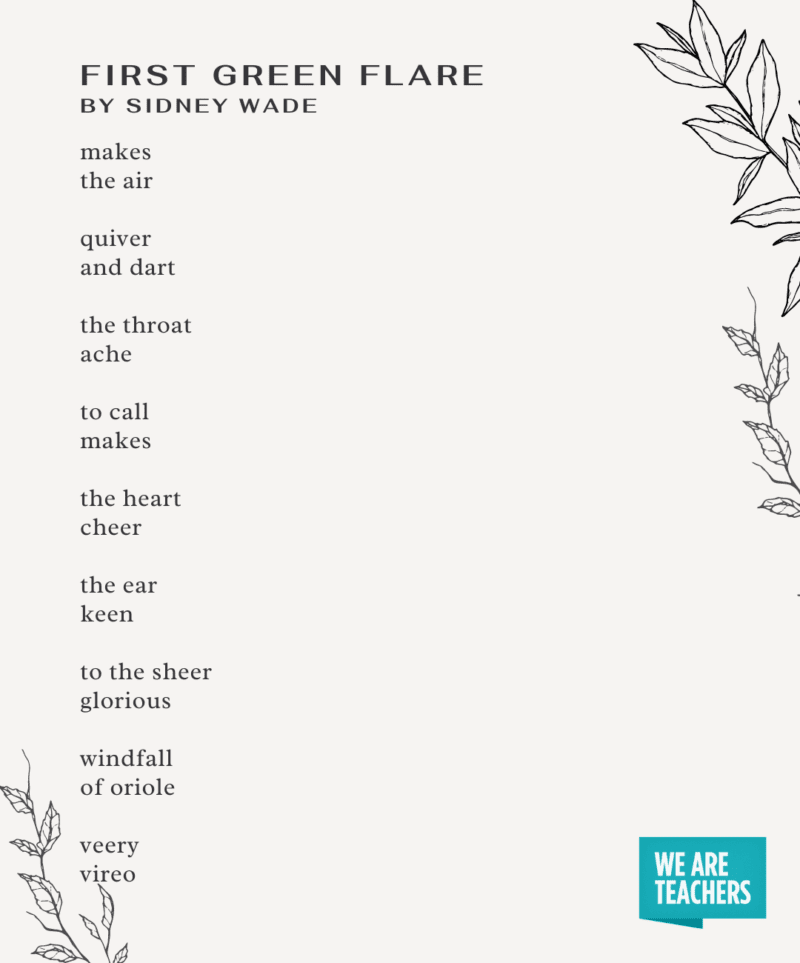 Do the first signs of spring inspire us to live more fully?
Spring brings so much hope and promise.
14. Springing by Marie Ponsot
Have you ever imagined what it would be like to be water?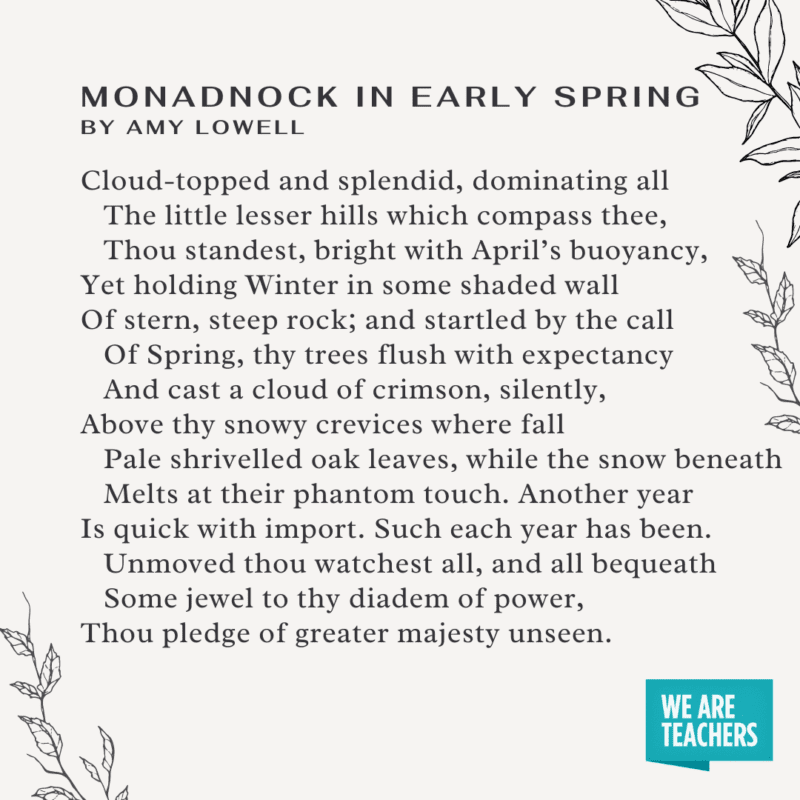 After a long winter, how does spring make us feel?
What would life be like for a bird at an airport?
As the days grow longer, the sun rises earlier and brings everything to life.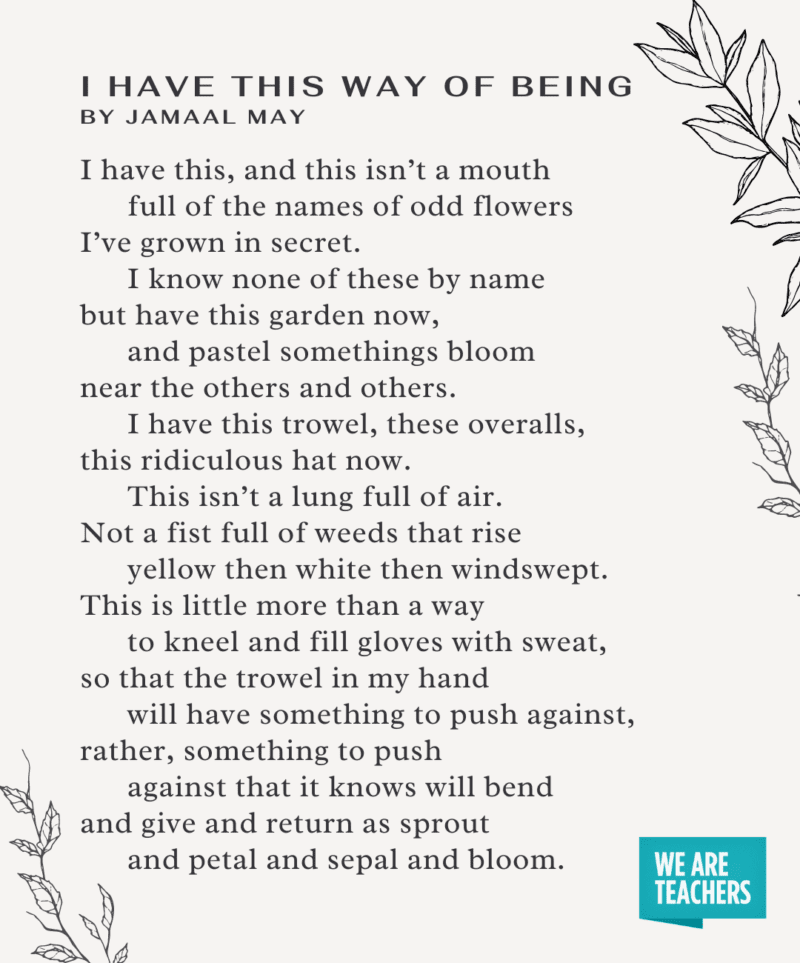 Spring is a magical season for gardeners.
Springtime is like a feast for the eyes.
"I know a little maiden, She is very fair and sweet."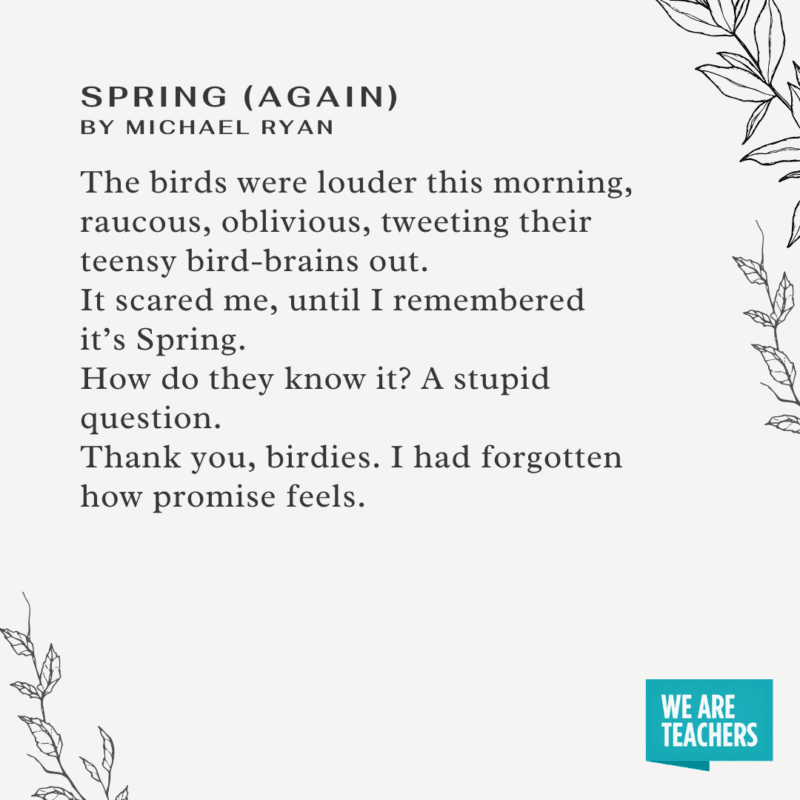 After the quiet winter, is everything louder in spring?
What does it mean to "ache to be one with spring?" Use this lesson plan to teach this thought-provoking poem.
Could we become "fully occupied with growing" like flowers in springtime? Use this lesson plan to start a conversation.
We can feel the beauty of spring blossoming in our hearts.
26. Spring Storm by William Carlos Williams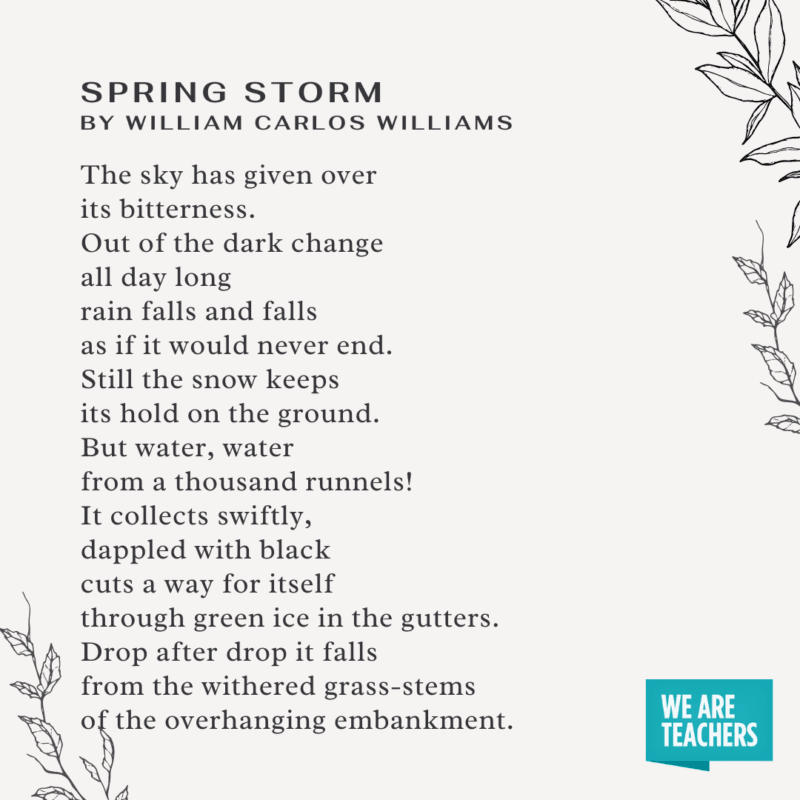 This is one of the most beautiful spring poems for kids!