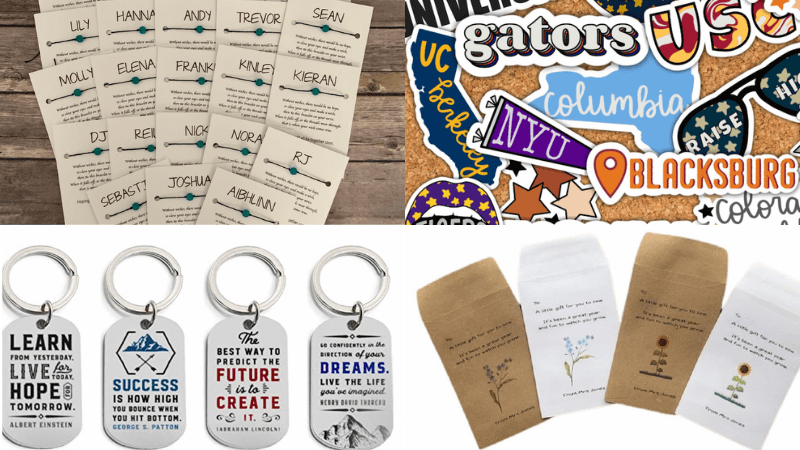 We want to celebrate our high schoolers' accomplishments with senior graduation gifts. However, graduation coincides with some of the busiest moments of the school year. Standardized testing, end-of-year activities, finals, and more can interfere with your well-intended plans to create a meaningful send-off. To save you time, we searched the internet for fun and meaningful senior graduation gifts teachers can DIY in limited time.
(Just a heads up, WeAreTeachers may collect a share of sales from the links on this page. We only recommend items our team loves!)
1. Your best advice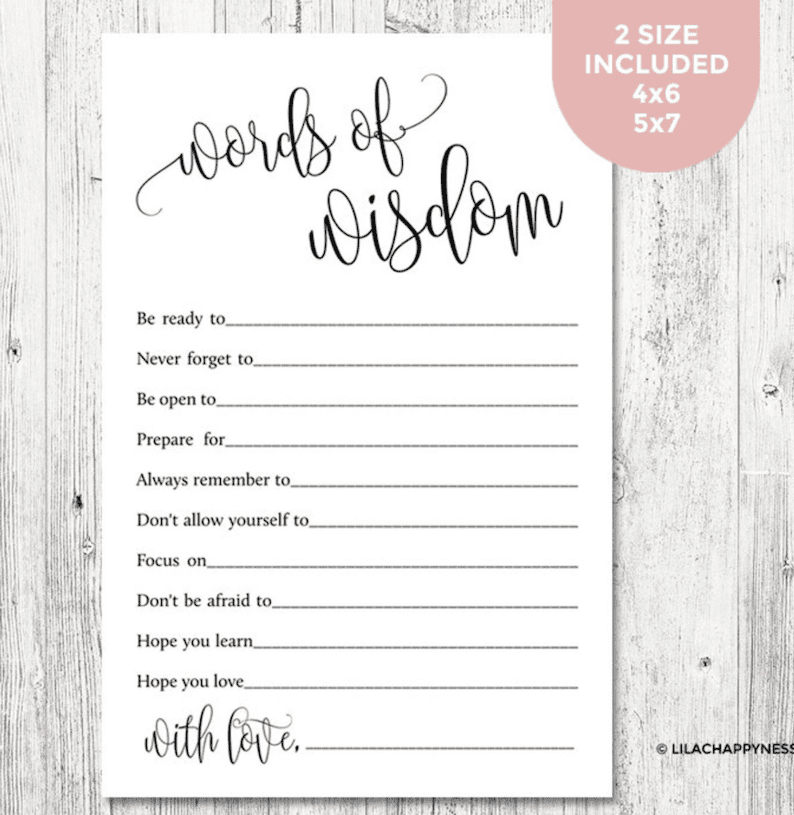 Your students are graduating, but that doesn't mean they have to stop learning from you. We love this graduation advice printable with places to share your advice. It has writing prompts like "always remember to" and "hope you learn." You can customize them for each student, so they feel truly personal.
Buy it: Words of Wisdom Printable Cards/Etsy
2. Something that inspires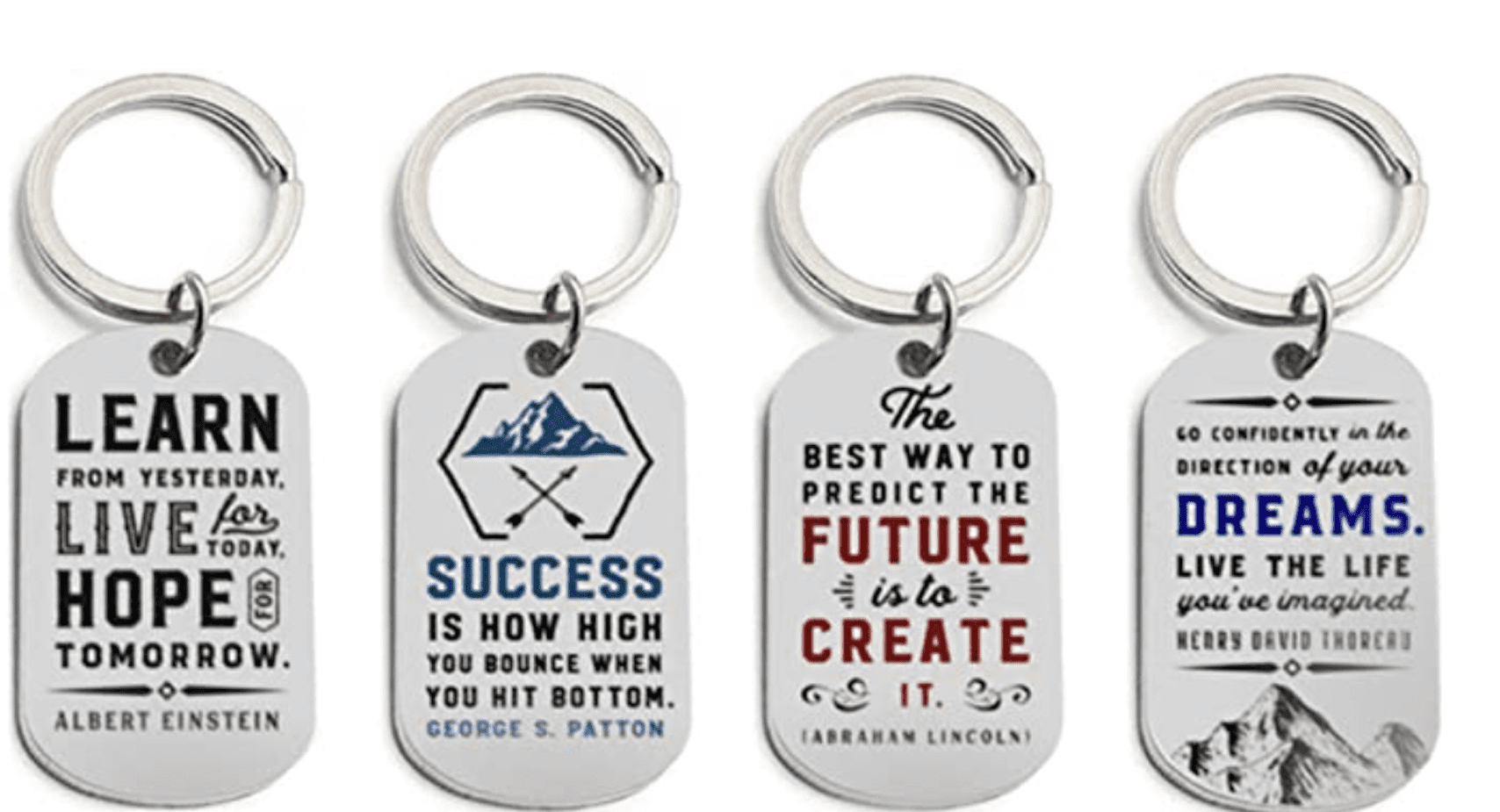 The best gifts are meaningful and serve a purpose. Many of our seniors are leaving home for the first time. You can buy these key chains with inspirational sayings, and rest easy that your former students aren't locked out of their dorm rooms!
Buy it: Motivational Key Chain With Inspirational Quotes/Amazon
3. A personal note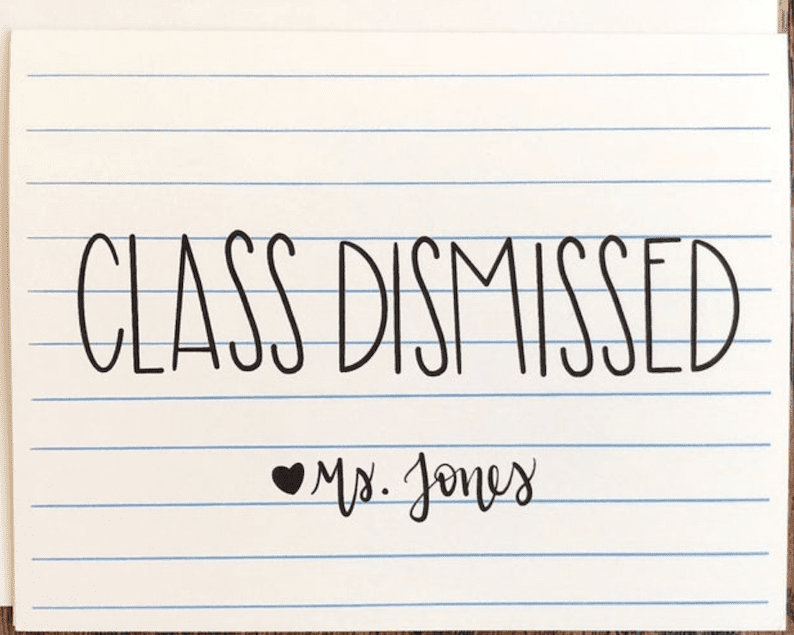 It sounds simple, but a personal thank you note means a lot. We love this class dismissed stationery you can buy, and your students will appreciate a note that's just for them.
Buy it: Teacher Stationery/Class Dismissed/Etsy
4. Sweet treats that teach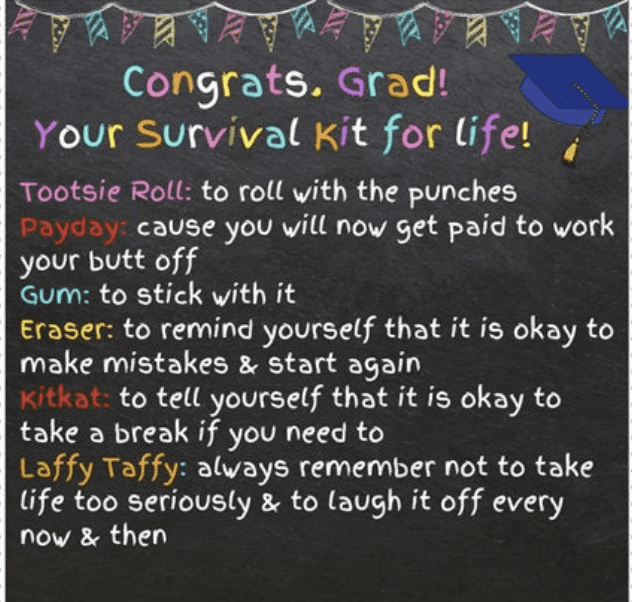 Your seniors will love having sweets for late-night study sessions at the library or movie nights with friends. Candy takes on a whole new meaning when you buy this printable. Each candy comes with advice, which will make this gift not only delicious but special.
Buy it: Graduate Survival Kit Tag/Etsy
5. A wearable keepsake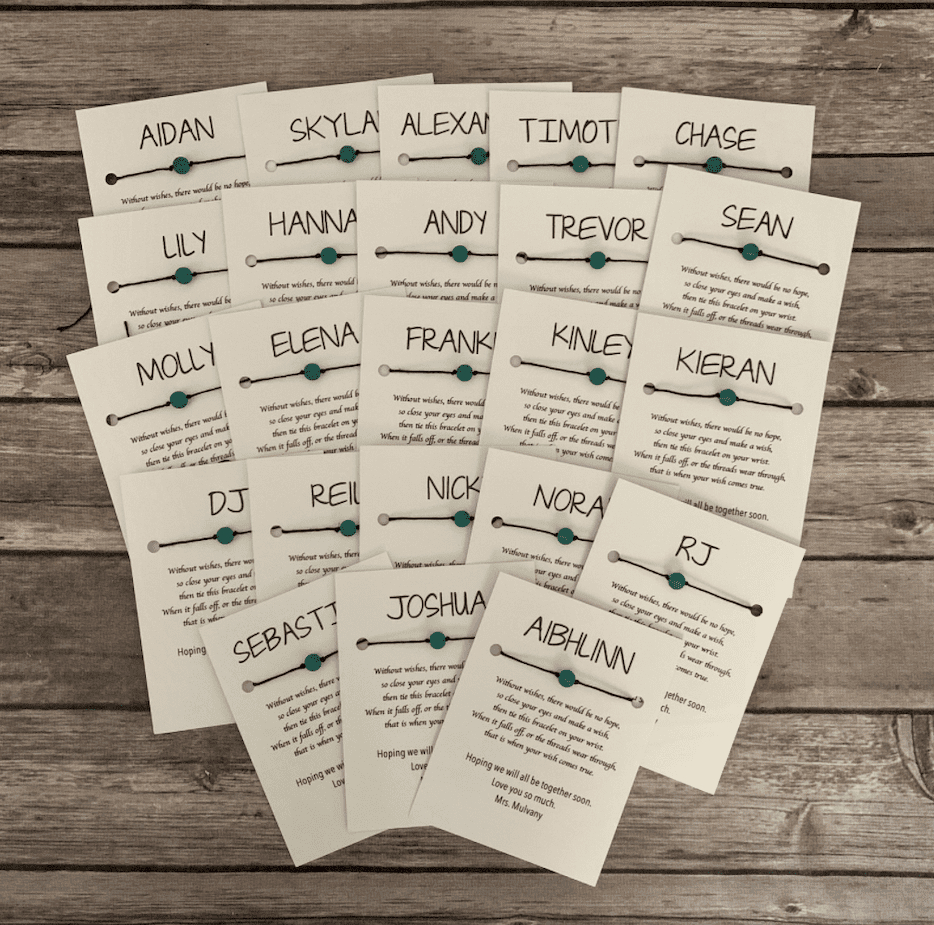 This gift feels truly special. Choose a bead color that's your school's color to help your seniors remember their high school days. Write a personalized message where you tell your seniors how proud you are and excited for their future.
Buy it: Personalized End of School Class Wish Bracelets/Etsy
6. A journal to tell their story
With a bit of searching, you can find small journals for very affordable prices. While journals and pens make lovely senior graduation gifts on their own during this important transitional period, you can personalize them even more by writing a message to each student on the inside cover.
Buy it: Kraft Paper Notebook Happy Journal/Amazon
7. A water bottle with their college sticker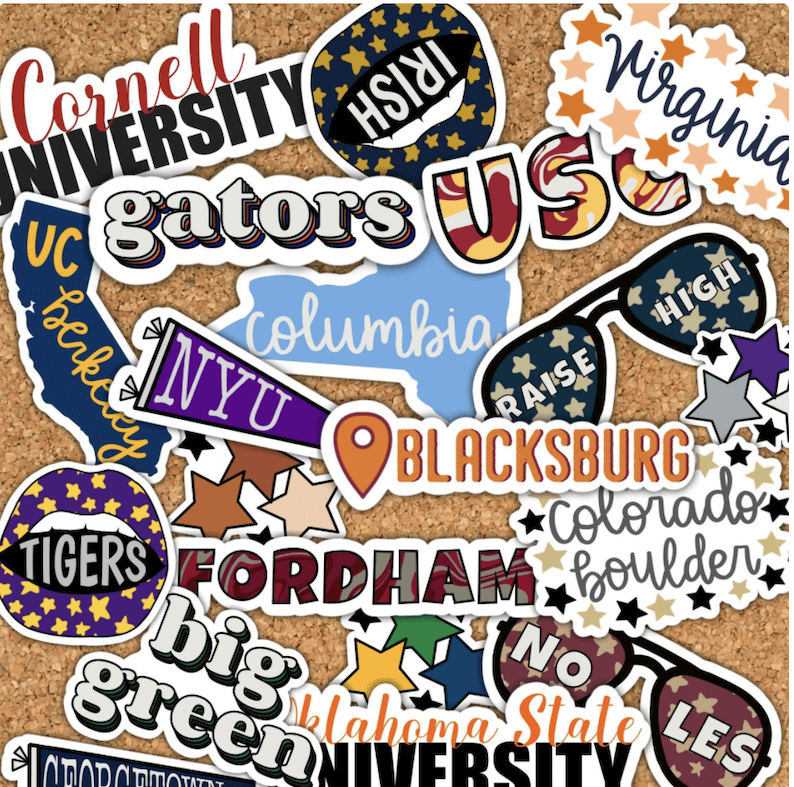 This is a gift for seniors that they will definitely use. Buy plastic water bottles with a straw in bulk. Then, customize each bottle with stickers that celebrate each student. We love these college stickers you can buy. You could also find stickers that celebrate students' interests and hobbies.
Buy it: Custom college/university stickers/Etsy
Buy it: Tumbler cup with lid and reusable straw/Amazon
8. Seeds to plant to mark the moment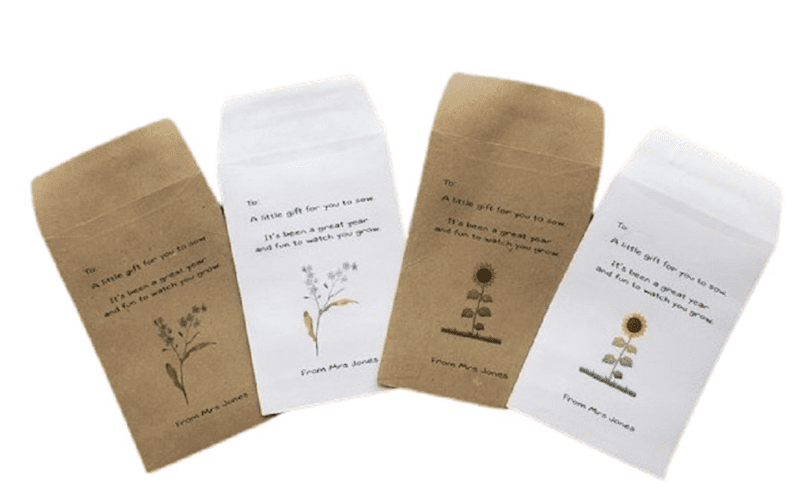 Graduation is a significant milestone that deserves celebration. We love these personalized teacher-to-student seed packets. You pick your flower and compose a personal message for your students, which makes this gift feel really special.
Buy it: Sunflower/Forget Me Not Seeds/Etsy
9. A flash drive with class photos or graduation frame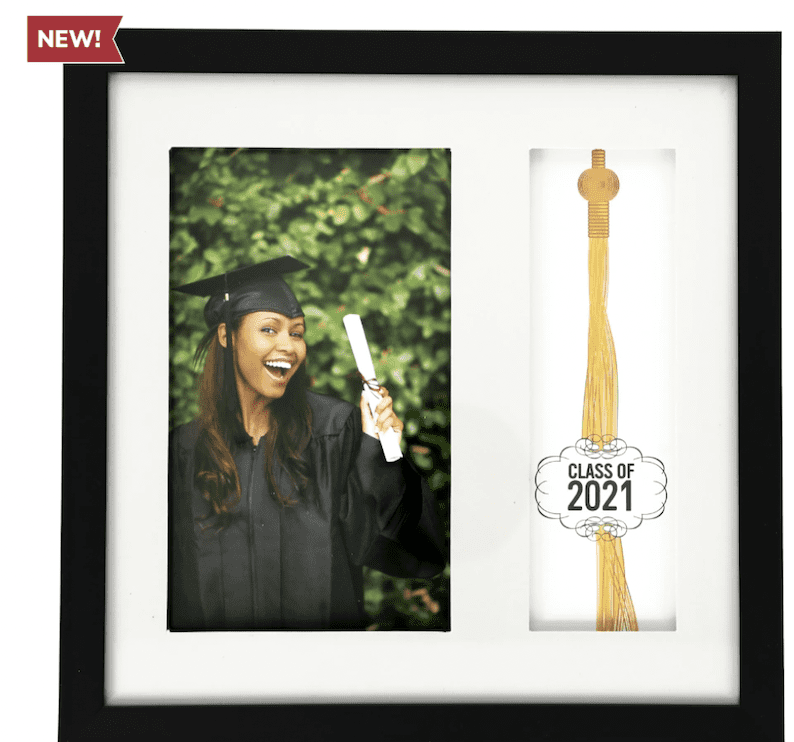 This is the perfect way to share all the memories you've captured over the past year with your graduating seniors. You can buy flash drives in bulk and even film a short video message to introduce the photos. More ideas? Create a personalized video for your students. For some inspiration, check out Susan Demoss, a 12th grade teacher in Oklahoma City, who made personalized videos for students (she even wore a cap and gown!). If you'd rather print one photo, we love these affordable graduation picture frames from Dollar Tree.
Buy it: 20 Pack 1GB Flash Drives/Amazon
Buy it: Bulk Graduation Frame/Dollar Tree
10. A college survival kit
This one takes a little more work, but your students will appreciate the thought you put into it. Plus, it's practical! The transition from high school to "the real world" can be pretty jarring. Ease the transition, and purchase must-have items like a stain stick, hand sanitizer, chapstick, mints, band-aids, etc.
Buy it: Hand Sanitizer/Amazon