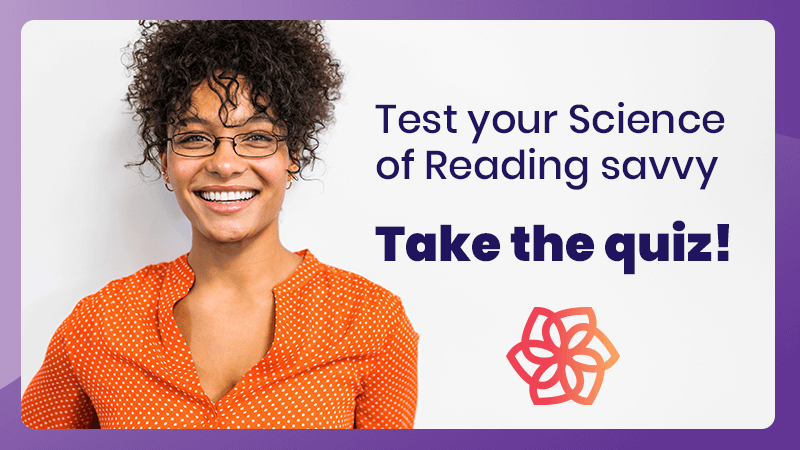 Brought to you by Lexia Learning
The LETRS® Suite is professional learning that provides educators with deep knowledge to be literacy and language experts in the science of reading.
What do you know about the Science of Teaching Reading? Are you a newbie or an expert? Find out where you rank with this quick, 10-question quiz.
Sample Question
1. How many phonemes are in the word THUMB?
a. 1
b. 2
c. 3
d. 4
Did you know many states are offering LETRS at no cost to eligible educators? Check to see if you're eligible!