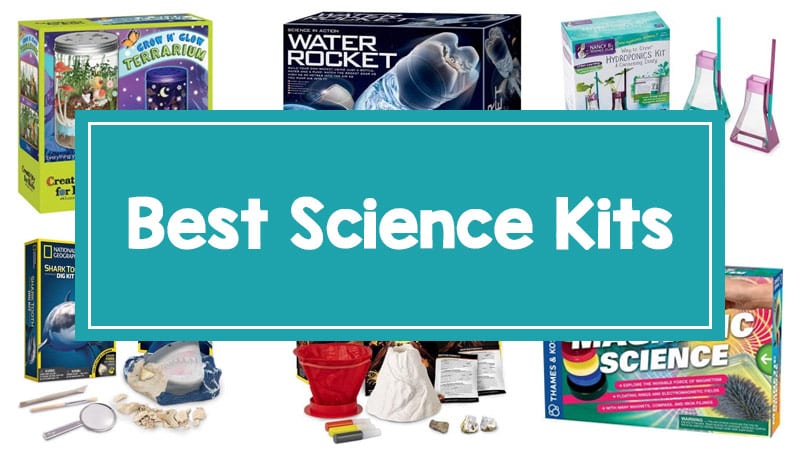 Chemistry, biology, and physics, oh my! STEM learning may seem intimidating, but thanks to science kits like these ones, it's easier than ever to review complex concepts in a way kids will understand. Hooray for hands-on learning!
Just a heads up, WeAreTeachers may collect a share of sales from the links on this page. Thank you for your support!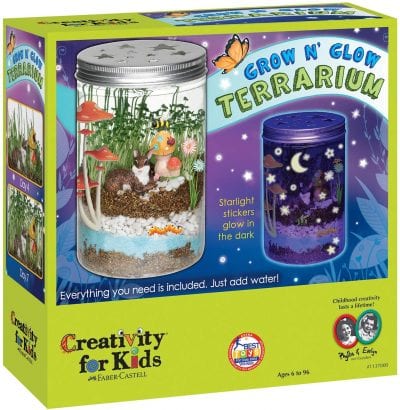 Even if you don't have a green thumb, this kit is so simple to use. Kids will learn about botany, biology, and even responsibility while getting to experience the satisfaction of growing their own little biome!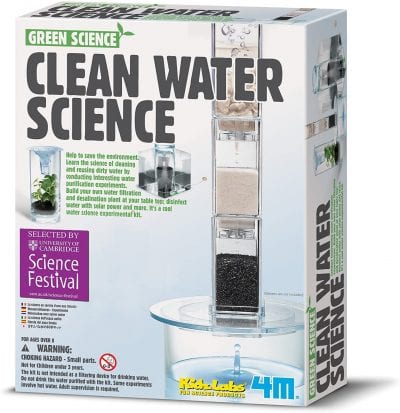 Environmental Chemistry has never been so easy to understand! This kit teaches kids about real-world problems and encourages them to come up with sustainable solutions—it's a great way to encourage the next generation of scientists.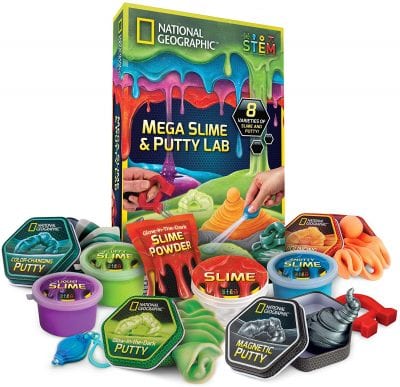 Because this wouldn't be an article about science kits if we didn't include at least one slime lab. Kids of all ages go crazy for it, and this one comes with a STEM learning guide.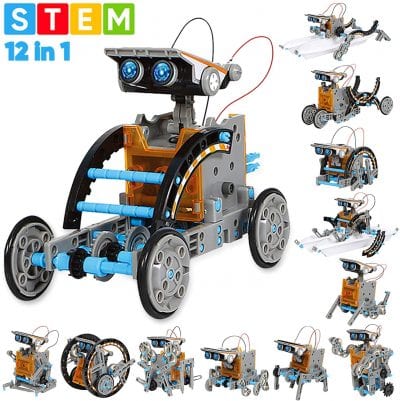 This robot is completely solar-powered and can be configured and re-configured in 12 different ways. Buying this kit was definitely a step towards ensuring my 9-year-old will grow up to be smarter than me. After all, working with robotics even teaches kids valuable social skills!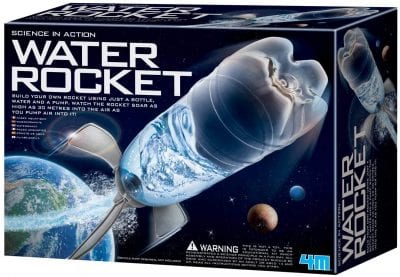 Anything that has the power to transform a recycled soda bottle into a water rocket that can be blasted up to 90 ft into the air is pretty cool in my book. However, do note that this kit requires a bike pump!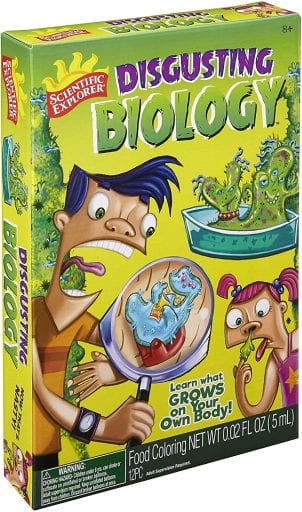 Maybe you're hesitant to buy a kit that literally describes itself as "disgusting," but hear me out. These experiments actually do teach kids a decent amount about their own biological functions, and they'll be engaged the whole time!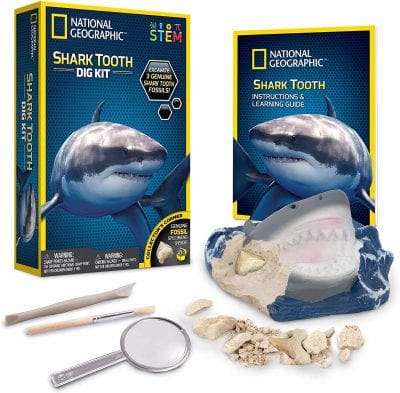 The best part about this kit is that the shark teeth your kids will excavate are actually real!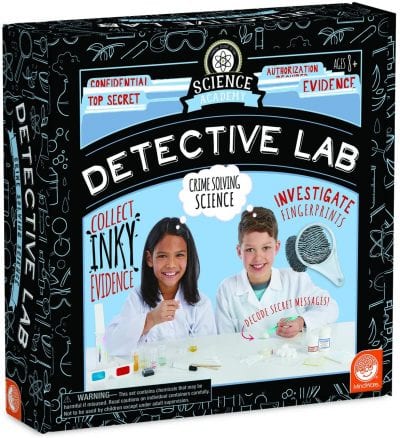 If your child is true-crime obsessed, they'll love this kit! It will have them lifting fingerprints, writing secret messages, and identifying chemicals using the pH scale in no time.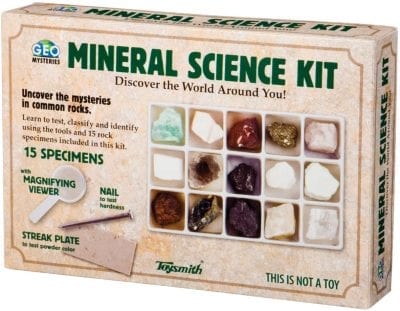 Testing, classifying, and identifying minerals is made easy with this straightforward kit. Plus, it will make rocks they find in the backyard so much more interesting!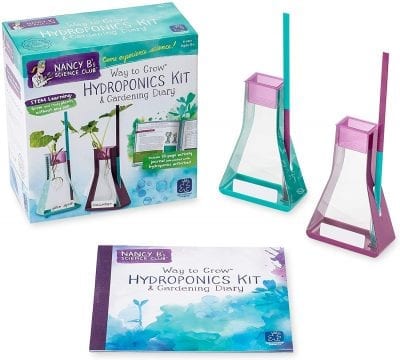 One of the coolest features of this hydroponic growing kit is the clear plexiglass—it's so easy to see the root systems of the plants.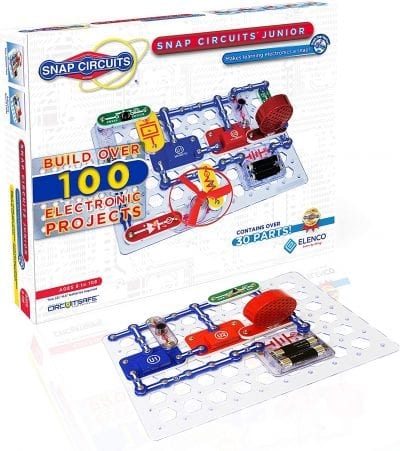 How awesome is it that you can build more than 100 projects with this kit?! Don't worry, it contains very clear explanations for each project, too.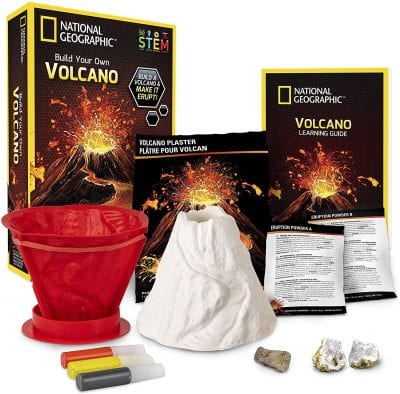 Simply put, making a volcano erupt is rad. Even better, this kit eliminates the mess and stress of making your own paper mache!

Concepts including electromagnets & Earth's poles are simplified by these experiments, making this kit ideal for a STEM learning unit on magnetism.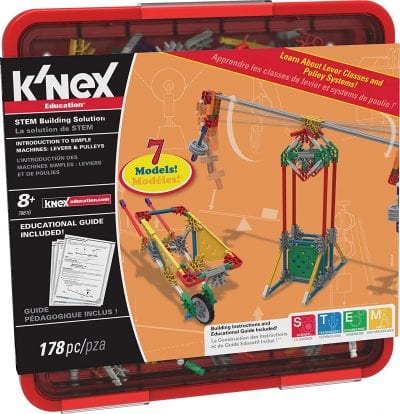 Sometimes principles relating to basic machinery can be the hardest to learn (the machine just works!). Thankfully, this science kit makes them a lot easier to grasp.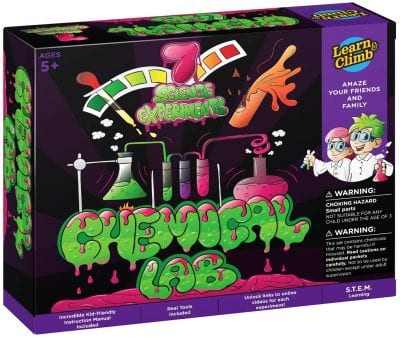 This chemistry kit covers all the bases (HA, get it?!). It can be a little messy, but what good experiments aren't?
Did we miss any of your favorite science kits? Come share in our WeAreTeachers HELPLINE group on Facebook.
Looking for more science learning options for home use? Check out these teacher-recommended STEAM apps.