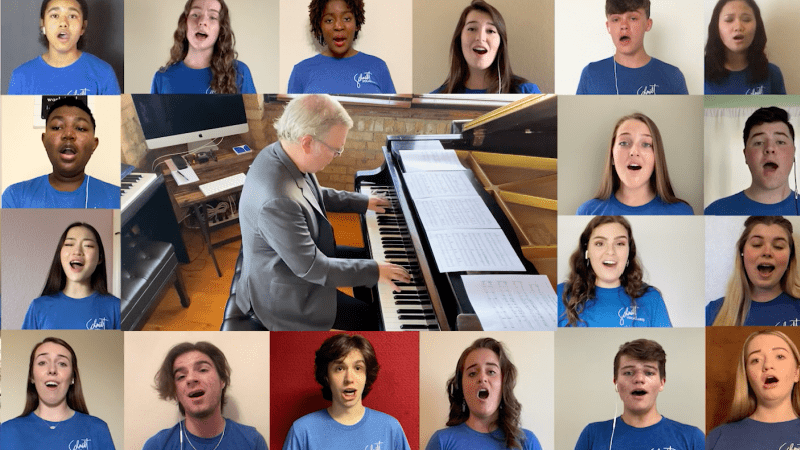 The Schmidt Vocal Competition gives aspiring high school singers the opportunity to perform, connect with other singers, and learn from educational master classes with some of the best in the business! Learn more and get your students involved>>
Young singers can gain so much from participating in judged vocal competitions. By developing an audition piece, they learn about persistence, focus, and the right ways to showcase their talent. That's why we especially like the Schmidt Vocal Competition, which is offering virtual competitions this spring, so students don't have to miss out on what they love most.
This annual competition is open to sophomore, junior, and senior high school singers.
By performing in front of professional vocalists, students develop real-world confidence and learn how to accept and integrate feedback. Participating in a vocal competition is an important first step for students looking to hone their vocal skills in college and beyond.
Plus, students have a chance to earn awards and scholarships, too. The competition offers participants a huge range of benefits, including:
The chance to receive cash awards and scholarships from an impressive pool of $450,000 annually!
Experience learning and performing an audition piece for a judged competition.
Valuable feedback from the team of judges—all experienced, professional artists working in the field.
The opportunity to participate in a master class with renowned vocal artists
Check out the 2021 schedule and get your students involved.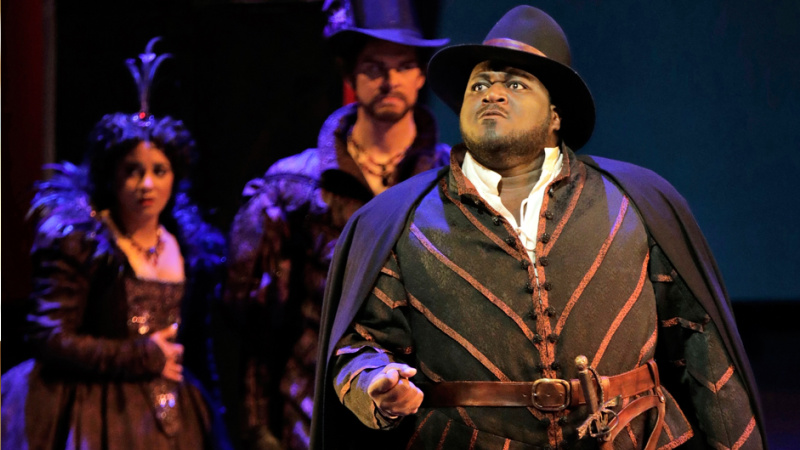 Reginald Smith Jr. in Verdi's Rigoletto ©Cory Weaver/San Francisco Opera
Additionally, this year, Schmidt Vocal Arts is introducing a Webinar and Master Class series, which includes classes led by soprano Christine Goerke and composer Jake Heggie, as well as a webinar focusing on "Developing Your Brand on Social Media." Plus, opportunities to experience live-streamed alumni concerts!
Alumni from Schmidt Vocal Arts programs have gone on to achieve amazing opportunities and careers in music.
They include people like Emily Pogorelc, an ensemble member with the Bayerische Staatsoper (Bavarian State Opera) in Munich, Shereen Pimentel, who recently sang Maria in West Side Story on Broadway, and Reginald Smith Jr., a baritone who performed with opera companies around the world, including San Francisco Opera and Lyric Opera of Chicago.
"I believe that even if the kids aren't going to become performers or go to school for music, they still benefit from seeing the opportunities available to them," Smith says. "This is especially true for underprivileged students; to see a young black person doing what I'm doing with music—for many kids, that's eye-opening."
Want to learn more? Check out the 2021 schedule.
P.S. New this year, Schmidt Vocal Arts is offering a virtual competition for undergraduate singers, too! Know someone who might be interested? Pass it along.