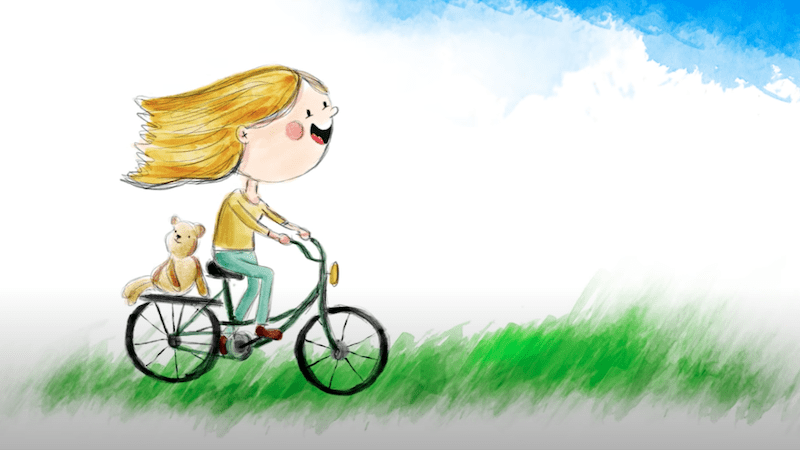 Whether you're teaching online or in the classroom (or somewhere in the middle!), things can get pretty stressful—especially during a pandemic. Playing some relaxing music during learning breaks can help settle everyone's minds and refuel our reserves so we can tackle the rest of the day!
1. Happy Cute Relaxing Music for Children
Three hours of perfect for motivating, uplifting, and background music without ad breaks!
2. A Day of a Unicorn
An hour of colorful, relaxing music for your classroom.
3. Happy Ukulele Songs
Fun, calming music with great visuals.
4. Happy Background Music for Children
Peaceful tunes to give growing minds a well-deserved break.
5. Happy Relaxing Music for Children
This light instrumental hang-drum song is perfect after a stressful morning.
6. Relaxing Guitar Music
Let the strumming of this guitar take your worries away!
7. Instrumental Background Music for the Classroom
This is a nice selection of instrumental background music for the classroom.
8. Coral Reef Aquarium Music
This video features beautiful coral reef fish and relaxing music that is ideal for study and restoration.
9. Happy Music Beats to Relax, Work, Study
Bring some upbeat, good vibes to your classroom!
10. Relaxing Music for Stress Relief
The underwater sounds will wash your cares away.
11. Calming Music for Children in the Classroom
Create a positive learning environment for writing, studying, reading, or doing homework.
12. Be Calm and Focused
This video featuring cute animals is perfect for younger students.
13. Calm Piano Music 24/7
A 24/7 stream of relaxing melodies you can use as study or background music.
14. Fine Art Music and Paintings
The music of Debussy and more set to a slide show of beautiful paintings.
15. Relaxing Music & Ocean Waves
The calming and rhythmic sounds of the ocean can feel so soothing to busy minds.
16. Happy Relaxing Guitar Music for Children
The sweet plucking in this video feels so positive and refreshing.
17. Relaxing Nature Sounds
Mellow out to the sounds of birds chirping and water flowing.
18. Minecraft Soundtrack
Even if your students don't love Minecraft, this instrumental soundtrack is great for a break between lessons.
19. Instrumental Music to Relax
This relaxing video includes piano and guitar music.
20. Morning Relaxing Music For Children
A great mid-morning choice for relaxing music for the classroom.
21. Positive Background Music for Kids
A very uplifting and sweet video for a well-earned break or even for study time.
22. Classical Music for Kids in the Classroom
This video features a violin performance of Vivaldi's "The Four Seasons, Concerto No. 4 in F minor."
23. 3 Minute Timer with Music for Kids!
This plucky three minute timer video can help with time management. Check out this one for classical music. Also try the one minute, five minute, and 20 minute timers!
24. Relaxing Music for Children with Animals
Perfect for promoting calm and mindfulness as well as an appreciation for nature and the world around us.
25. Relaxing Music For Children with Dinosaurs
These cute dinosaurs make taking a break feel even better.
Do you use calming music in your classroom? Share your tips and ask questions on the WeAreTeachers HELPLINE group on Facebook.
Plus, How to Create and Use a Calm-Down Corner in Any Learning Environment.