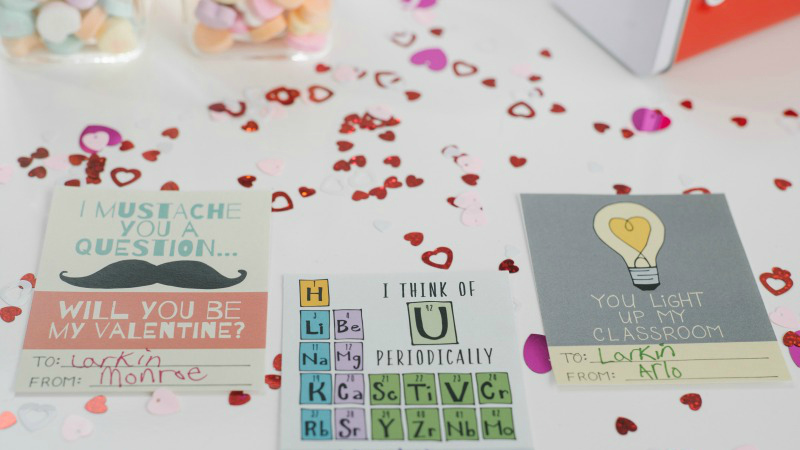 With 30 or more kids in your class, buying valentines for all of your students can get pricey pretty quickly. And making your own is a pretty daunting—and time-consuming—task. WeAreTeachers printable valentines to the rescue! Get the full set of 24 valentines (for free!) by just submitting your email. Plus, check out our video, showing off these awesome cards.
[embedyt] https://www.youtube.com/watch?v=TDb1qW18vKE[/embedyt]
There are 14 printable valentines for students, including these punny options.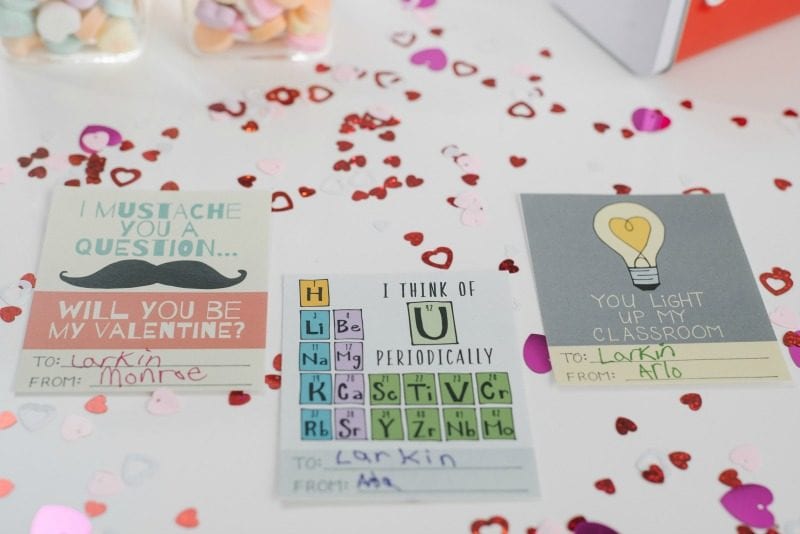 Having you in my class keeps me feline good!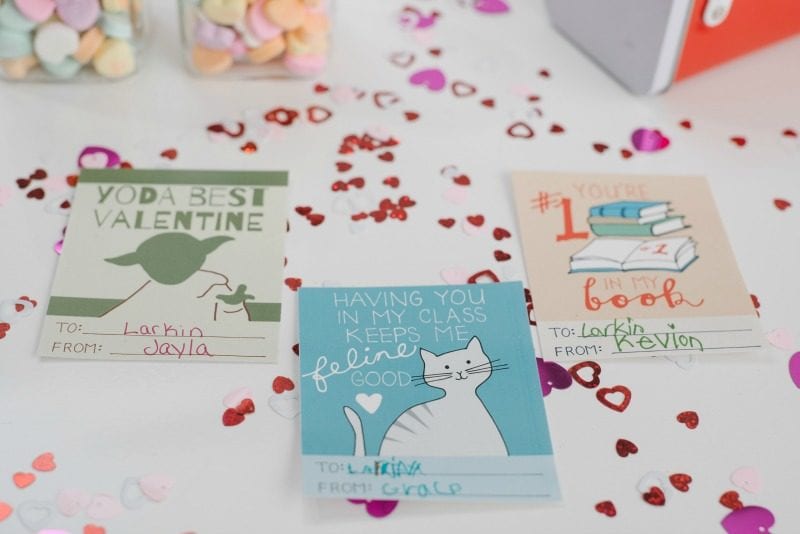 You're dino-mite, valentine.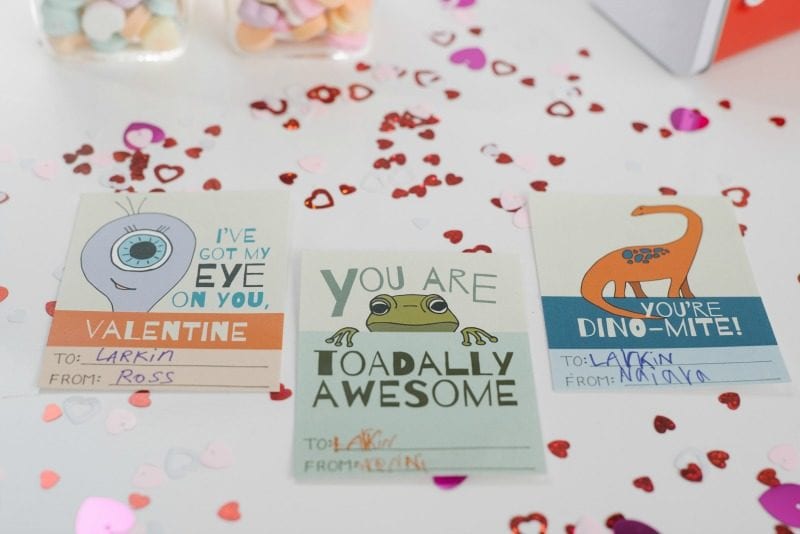 And don't miss these valentines for your teacher BFFs, the school secretary—anyone who could use a fun surprise!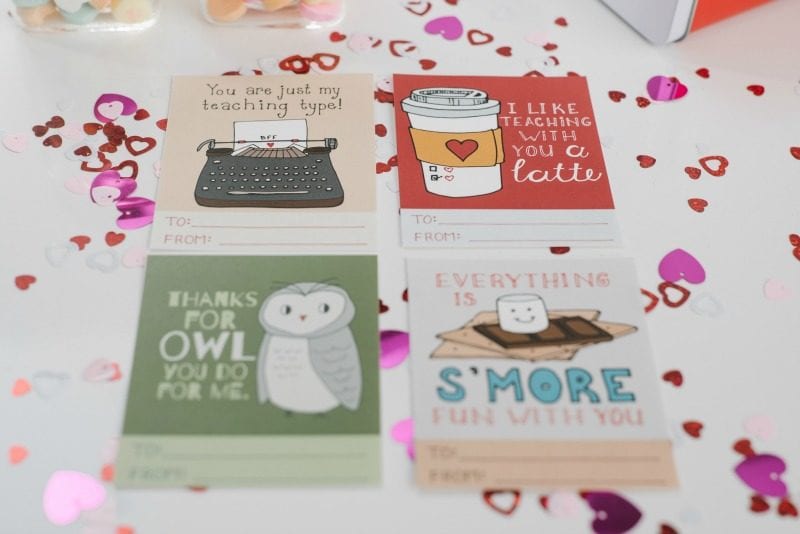 Partner in wine, indeed.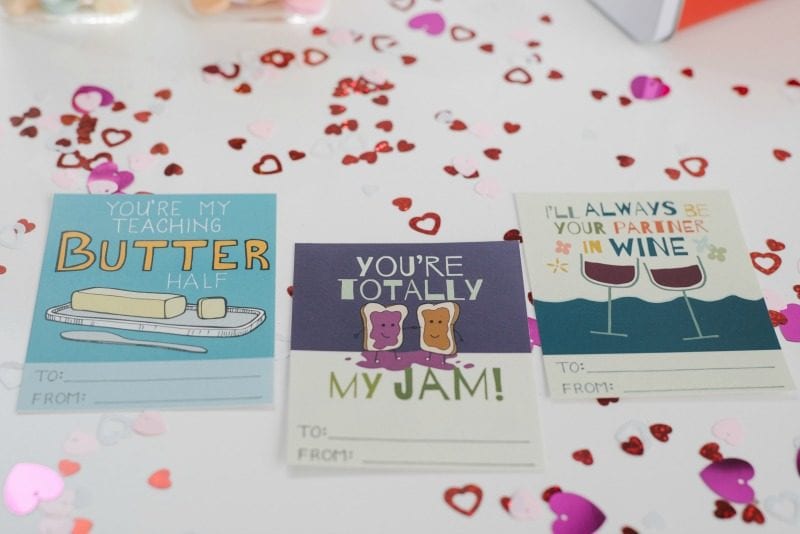 Here are all the valentines in the set! Happy Valentine's Day!