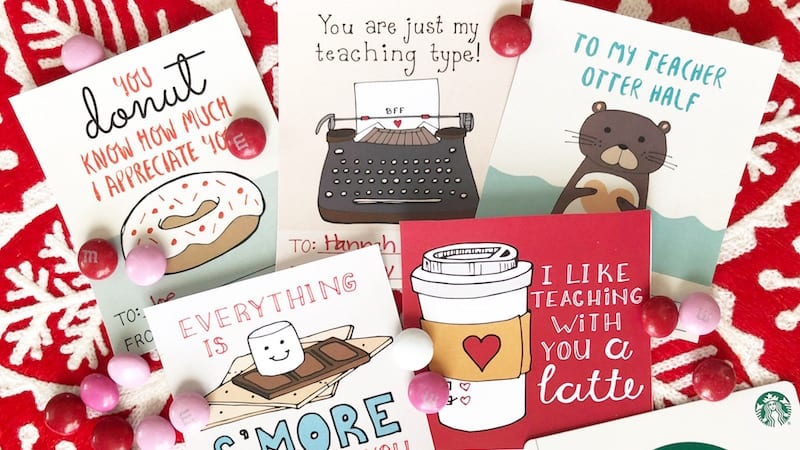 With 30 or more kids in your class, creating valentines for your students can get pricey quickly! That's why we created these printable valentines for your students and teacher friends. To download the full set of 24 valentines (for free!), just submit your email here.
There are 14 printable valentines for students, including these punny options.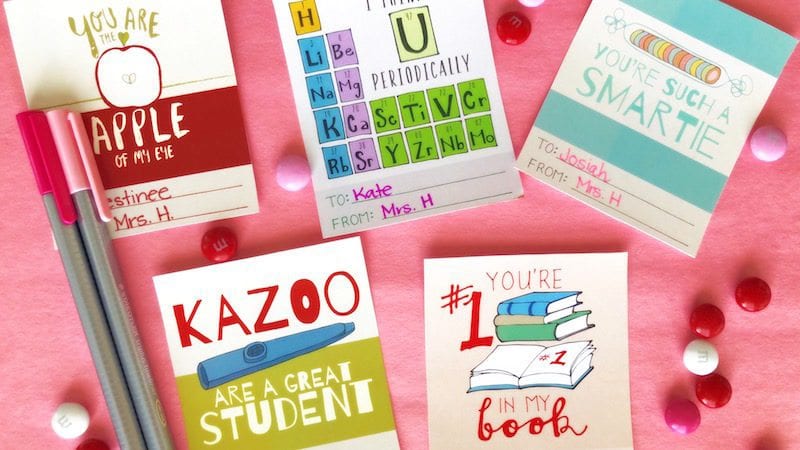 Having you in my class keeps me feline good! ?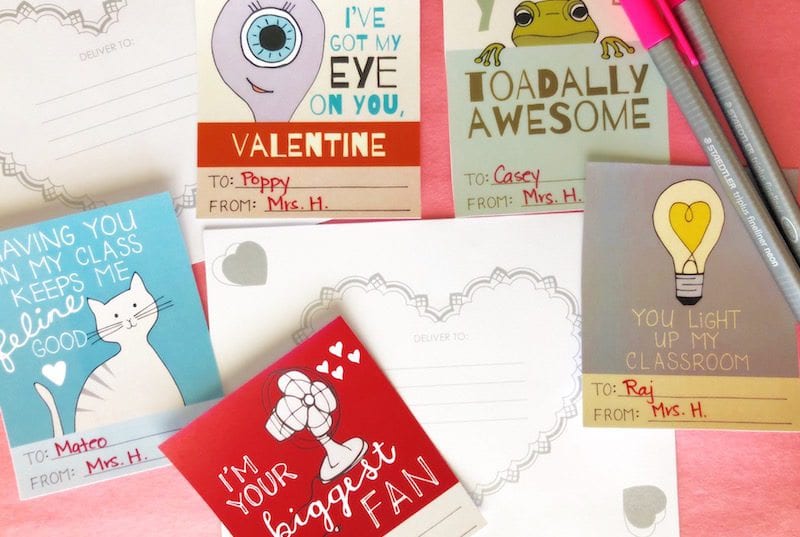 You're dino-mite, Valentine.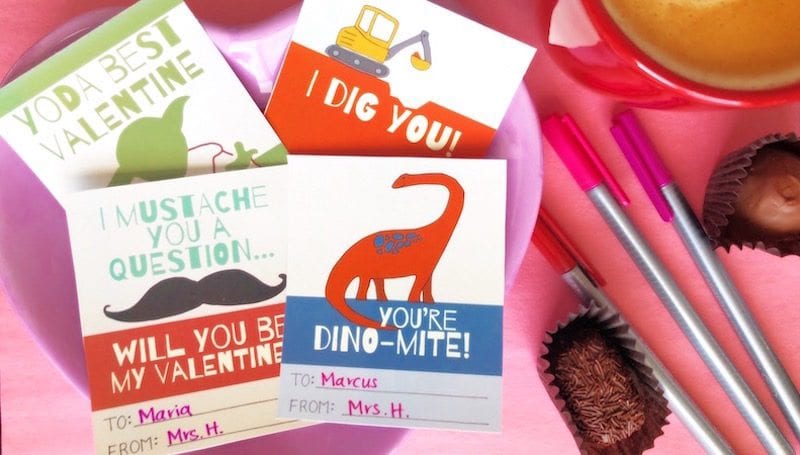 And don't miss these valentines for your teacher BFFs, the school secretary…anyone who could use a fun surprise!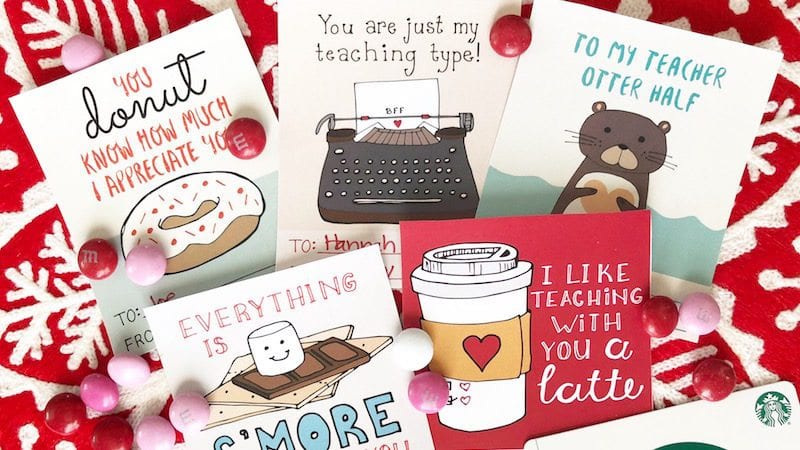 Partner in wine, indeed. ?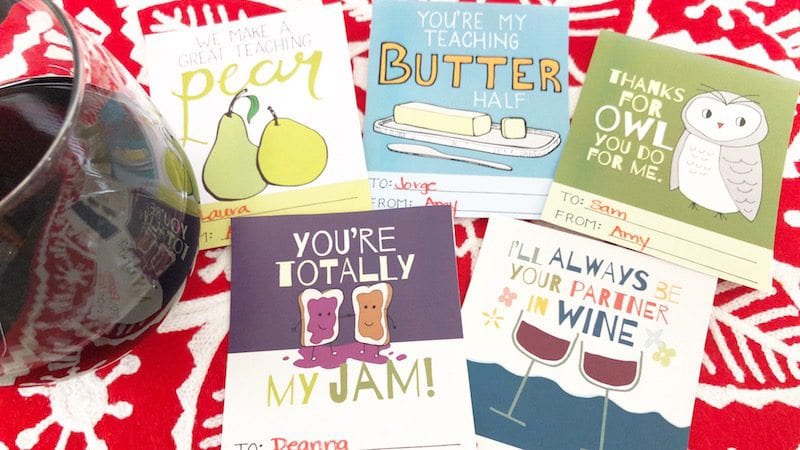 Here are all the valentines included in the set! Happy Valentine's Day! ?