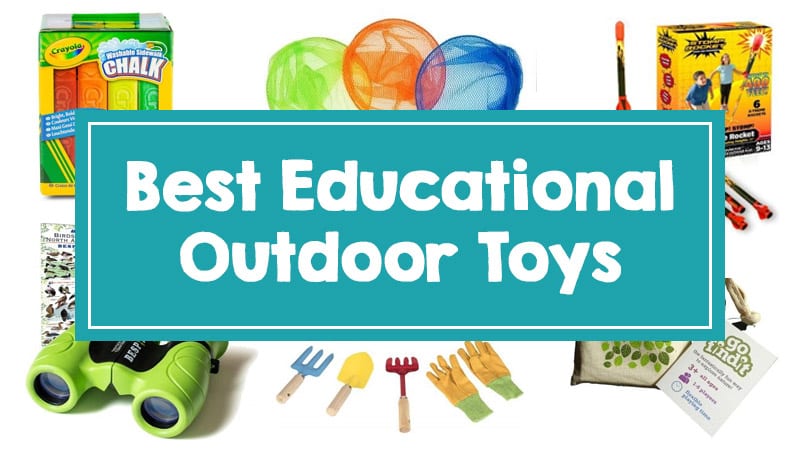 As the weather gets warmer and staying inside becomes harder, we're all itching to get outside. If your family can spend time outside safely, these outdoor toys and games are worth checking out. After all, learning doesn't only take place in classrooms!
Just a heads up, WeAreTeachers may collect a share of sales from the links on this page. Thank you for your support!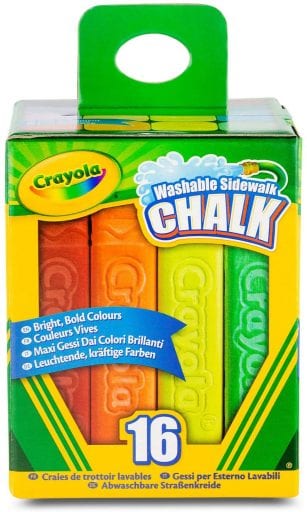 You can't go wrong with classic sidewalk chalk. Write a message in your driveway to let your neighbors know that you miss them! You can even review concepts like place value using sidewalk chalk.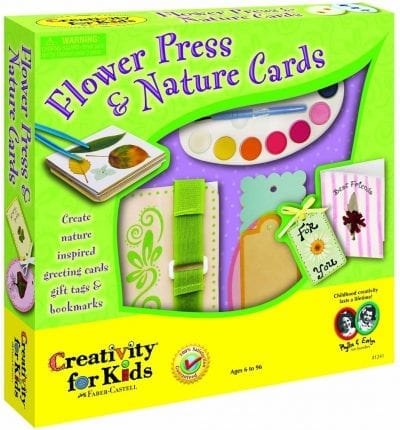 This flower press is compact and easy to use without much adult help required. Pressed flowers are also great for learning about the parts of plants and types of flora growing in your area.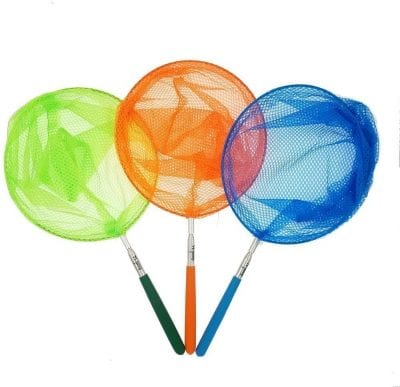 Hunting down bugs is an age-old summer activity. However, finding a place to keep them is another story—I'm partial to the good old-fashioned "catch and release."

This card game might not look like much, but trust us—it's a great way to keep kids of all ages busy and exploring nature. "When I bring this game out, all the kids on my block come over to play it," says WeAreTeachers editor Hannah Hudson.
This game seriously makes me laugh every single time. The best part? It will get kids moving, provide some much needed, comedic relief, and sometimes I can even convince my teens to play this with their younger siblings!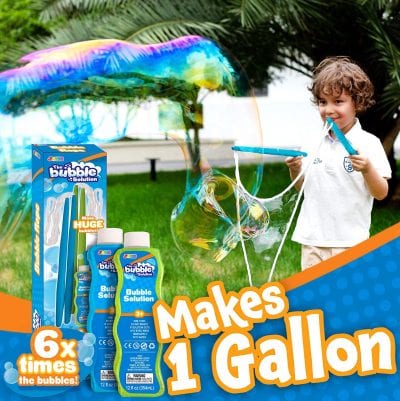 What's better than bubbles? GIANT bubbles. Check out how more ideas for how kids can learn with bubbles.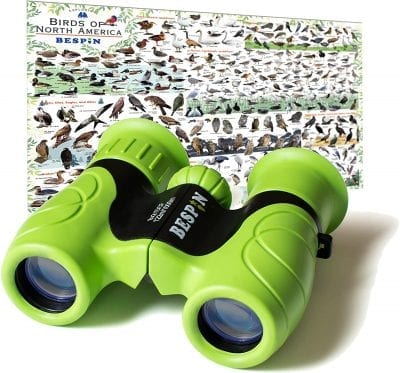 Bird watching is a great way to get kids to spend some time outside. In addition, they'll learn about environmental responsibility, observe migratory patterns, and maybe even discover the importance of close listening.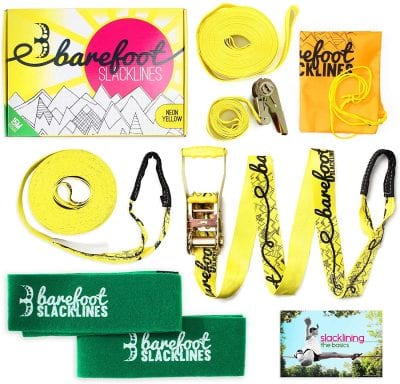 Slacklines (similar to tightropes) can be easily installed between two trees and enjoyed by the whole family! This one comes with an extra training line for kids, but they'll need to be carefully supervised.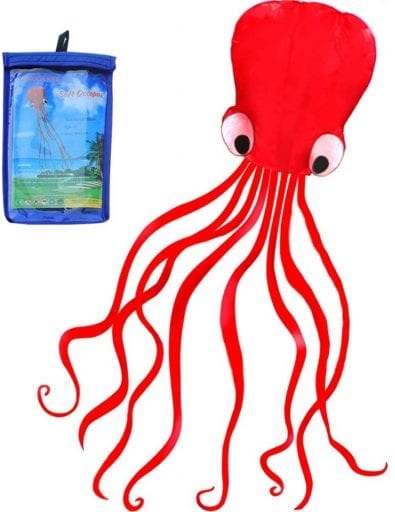 On windy days, the tentacles on this giant octopus kite truly go everywhere—which is exactly why it's so fun to fly!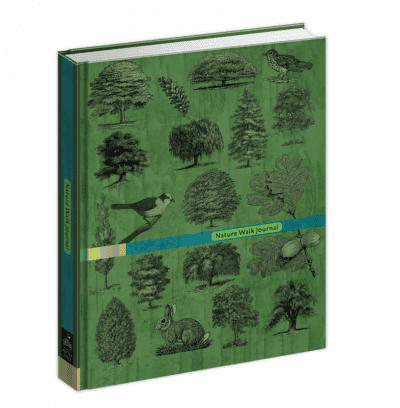 Make neighborhood walks or backyard hangouts into a learning opportunity with this journal. It includes tips on identifying clouds, plants, and animals, as well as areas to sketch & record observations in.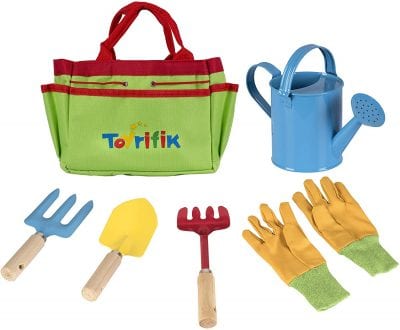 Spring has sprung, and it's the perfect time of year to do some gardening. Plus, the satisfaction kids will get from seeing the seeds they plant sprout and grow is unmatched!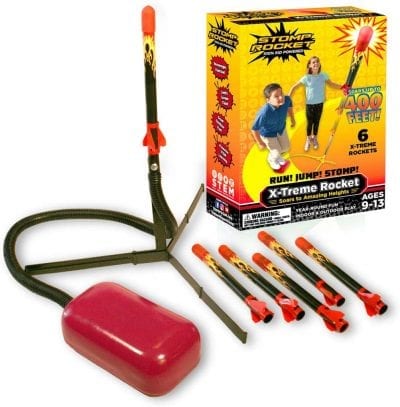 There's more to stomp rockets than what meets the eye; they're excellent ways to teach kids about force, motion, energy, aerodynamics, and more!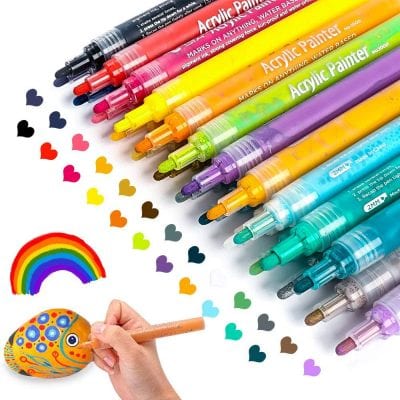 These acrylic pens make painting rocks a lot easier (and cleaner). Use them to write encouraging messages and designs on rocks to bring a little cheer to your neighborhood!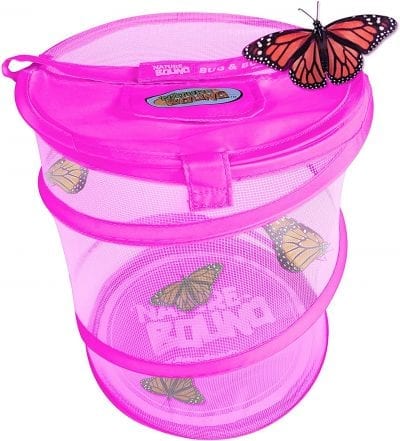 Butterfly units were arguably one of the coolest parts of elementary school. So why not bring the butterfly unit home with this habitat kit? Order caterpillars online or search your own backyard!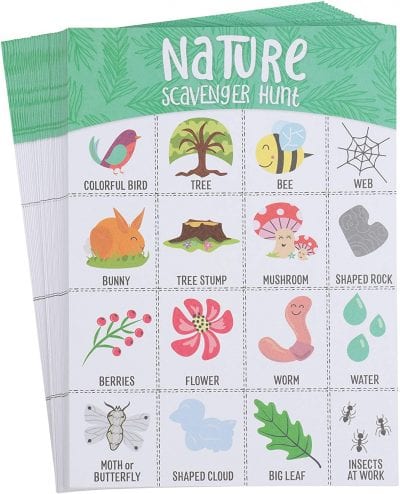 Have your kids hit the backyard and see how many of these items they can find. They'll probably be surprised by the amount of wildlife that exists just steps away from home! Check out more scavenger hunt ideas here.
What are your favorite outdoor toys and games? Come and share in our WeAreTeachers HELPLINE group on Facebook.
Looking for more alternatives to screen time? Check out these fun & easy nature crafts.