While people in other careers dream of lively happy hours, great co-workers, and stellar snacks, most teachers we know simply dream of blister-free feet, a back that doesn't ache, and pain-free hips and knees. And even though we love our jobs, when you're on your feet all day working with kids, your hierarchy of needs can get whittled down to a pretty basic level. For better or worse, here are five funny realities that come with the job. 
1. You are definitely winning that 10,000-step challenge.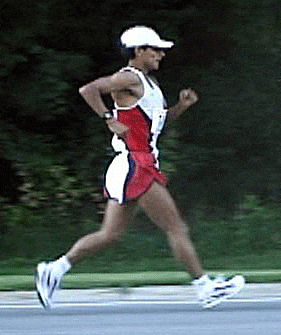 We've all heard the buzz about the health risks of a sedentary lifestyle. Well hey, that's great news for you if you're a teacher. You must be among the healthiest people on the planet. After all, you spend eight hours a day standing, walking, squatting, pacing … running. ("Hey, isn't that one of your students on the other side of the playground fence?) Yeah, your feet are an achy mess by the end of the day but you're killing it with your fitness level. 
2. You have a desk—but you never sit at it.
The reality is, no matter how much effort you put into your desk area, it ultimately becomes a glorified dumping ground. Because YOU NEVER ACTUALLY SIT DOWN and use the space. You're better off turning your desk area into a chill space (for the kids, wink wink). Ideally one with a Lovesac you can dive into when your students are at special events and assemblies. 
3. You spend WAY more time thinking about shoes than other people do.
We're talking a freakishly large amount of time, as in bordering on obsession. If your Google search bar automatically populates any search that begins with C with comfy shoes, we might be talking about you. Or if the mere mention of terms like arch support, firm footbed, or memory foam insole make your head snap around faster than the term teacher discount you're in trouble.
(If this sounds like you, here's a hot tip from our WeAreTeachers editors: Rothy's are comfortable, fashionable, and made from repurposed plastic water bottles. And if a student dumps glitter on them they can go straight into the wash. Plus, Rothy's offers teachers a special 20% discount on select styles.)
4. You're freakishly good at controlling your bladder.
It's a well-documented phenomenon among teaching vets. By your first or second year of teaching, you've learned how to hold it—sometimes all day. It's not something they teach you in college, but the relentless on-the-go pace of teaching means you develop a bladder of steel.  
5. Sometimes you forget that you can actually sit down.
If you've ever caught yourself eating spaghetti while you pace your living room or standing up while watching TV, you might be a teacher. Indeed, we're on our feet for so long every day that sometimes we simply forget that sitting is a thing. But it is! It's a glorious thing. So put your feet up, teachers, and enjoy a few hours of hard-earned rest. You've earned it.
Thanks to our friends at Rothy's for sponsoring this post. We love Rothy's because they are stylish, comfortable, and planet friendly. Check out how teachers can save 20% on select styles of Rothy's here.