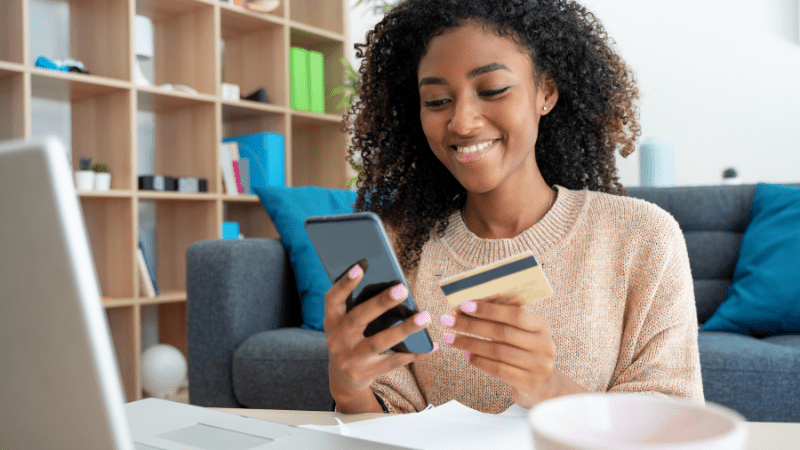 Do you know some teens who could use a crash course in "adulting?" We hear you. Budgeting and saving aren't on all of our students' radars, but they are skills students will need no matter what their futures hold. Whether you're planning a full financial literacy semester or simply advising a student in need, here are 11 money skills teens need before graduation. To support you with this, check out interactive lessons to supplement your existing math and economics curriculum, available for free from our friends at EVERFI. Because it's never too early to build a foundation for financial literacy.
1. How to bank
Every teen should have a basic understanding of how financial institutions like banks and credit unions work and the different products they offer. Most importantly, students should understand how to open and manage a checking or savings account. Add these lessons to your math or economics courses to provide real-world financial understanding.
Try this: EVERFI Financial Literacy for High School, Lesson 1: Banking Basics
2. How to budget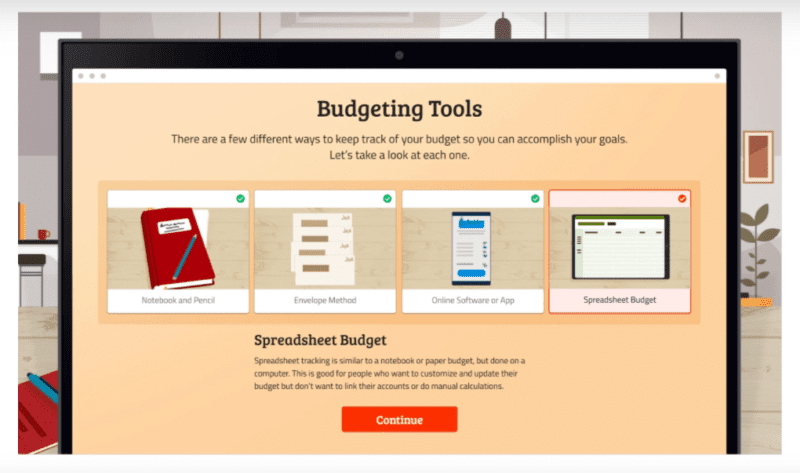 Students should learn budgeting basics, such as how to manage monthly finances. Then, once they identify their budgeting personality, they can develop a tactical strategy for setting financial goals.
Try this: EVERFI Financial Literacy for High School, Lesson 3: Budgeting
3. How to use mobile banking apps
Teens should have a thorough understanding of how to manage their finances through online banking portals and mobile apps. This includes the safe and responsible use of virtual payment apps.
Try this: Money Moves: Modern Banking & Identity Protection™, Lesson 2: Modern Banking
4. How to manage credit and debt
Teens should have a grasp on what credit is, how a credit score is calculated and why it is important. In addition, they should know how to apply for a credit card and understand the features, fees, and interest rates associated with credit cards.
Try this: EVERFI Financial Literacy for High School, Lesson 5: Managing Credit and Debt and Build: Credit Fundamentals
5. How to protect themselves from fraud and identity theft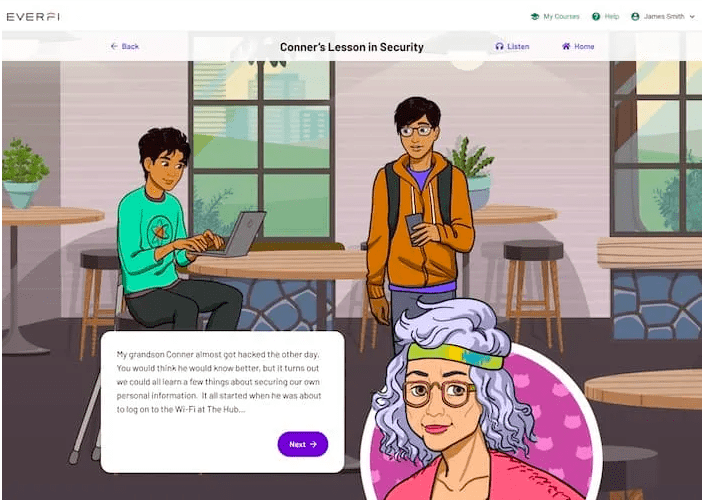 Teens should have an awareness of how common online scams derail people's financial security and identity. They work hard for their money and should also know where to turn if fraud does occur.
Try this: Money Moves: Modern Banking & Identity Protection™, Lesson 3: Identity Theft & Fraud Protection
6. How to complete their taxes
One sobering reality that comes with adulting is having to pay taxes. So understanding how to calculate and budget for taxes is an essential skill. With instruction and practice, teens can enter the workforce feeling confident and empowered.
Try this: EVERFI Financial Literacy for High School, Lesson 2: Income and Employment
7. How to plan and save for college
As teens head toward graduation, they should have a realistic view of the costs and benefits of the colleges to which they are applying. More importantly, they should know how to navigate paying for college. Skills like understanding financial aid and student loans, how to fill out the FAFSA application, and how to budget for responsible loan repayment will put them on the right path.
Try this: Pathways: Financing Higher Education Lessons 1-5
8. How to buy a car and home
With so many advertisements targeted at students, part of growing up is learning how to be an informed consumer. Understanding how auto and home loans work is basic information that will help them navigate the purchase process when the time comes.
Try this: EVERFI Financial Literacy for High School, Lesson 4: Consumer Skills
9. How to invest and grow their money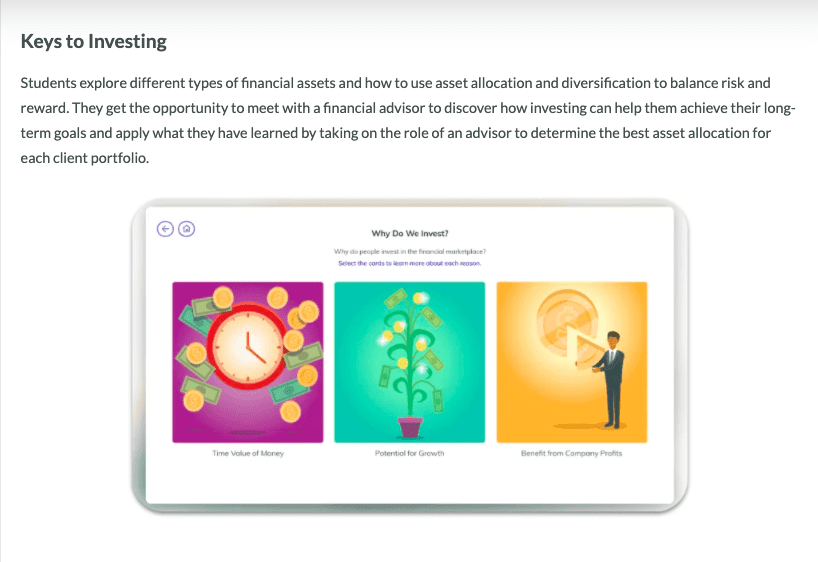 Are your students getting investing advice from memes? Teens should understand the different strategies to best secure their financial future. This includes how to allocate assets and diversify to balance risk and reward.
Try this: Marketplaces: High School Investment Education, Lesson 5: Investment game
10. How to develop a business plan and start your own business
Do you have students with an entrepreneurial spirit? If so, encourage their interest by teaching key business concepts such as doing the research, making business decisions, and developing a successful business pitch.
Try this: Venture – Entrepreneurial Expedition, Food Truck Simulation
11. How to save for retirement
You've heard it before, but it bears repeating. It's never too early to start planning for the future. As teens enter the workforce, they should be aware of the importance of company 401(k) plans, pension plans, and the other options available.
New lessons coming soon this fall! Stay tuned for Grow: Financial Planning for Life, a 201 level course designed to introduce savings and retirement. This course will help students identify important life stages to save for, and learn how they can begin incorporating smart money habits into their lives now.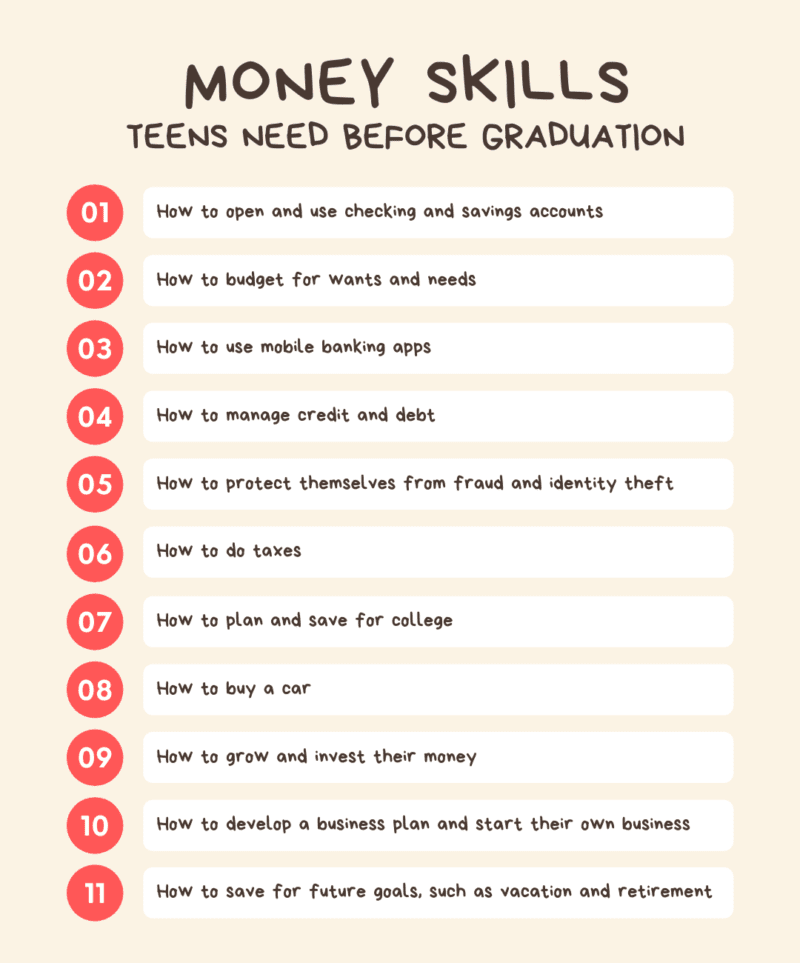 Looking for more ways to make money skills click for teens? Check out the full financial literacy suite from EVERFI, which is full of fun and free interactive lessons that are easy to use in and out of the classroom.