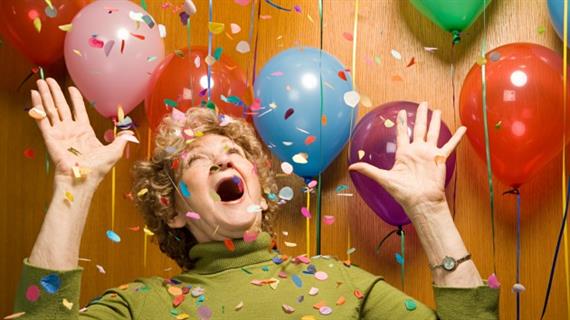 Every year that I've been teaching middle school, I have students who begin the school year by announcing unabashedly that they hate reading.
Then I win them over by sneaking one of these bad boys into their hands.
All of the books on this list are not only ones my kids love, but they lend themselves to spectacular student discussions. For the past few years, I've been letting my students choose both the book and the peers in their groups instead of doing a class novel, which has helped tremendously with student engagement. After each book club meeting, students have a literary discussion (which I model and provide question stems for in advance). The student discussions for these books have blown me away.
Stargirl by Jerry Spinelli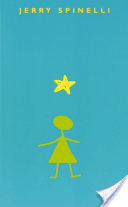 This is a great book to read with students at the beginning of a school year, and Stargirl's themes of nonconformity, friendship and kindness are perfect for secondary students. Get students talking by asking how they would treat Stargirl if she enrolled at their school.

A Long Way Gone by Ishmael Beah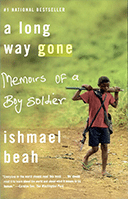 This is an absolutely gripping memoir about this young man's experience as a child soldier in Sierra Leone. Let me tell you two facts about this book that I think speak for the book better than I could:
1) Some of my class clowns a few years ago begged me to let them read this book in a group. I hesitated, worried that they might bring their goofiness into discussions, but ultimately gave them the go-ahead. I'm so glad I did. I was so proud of how serious and mature they were in handling the content and leading discussions. "I don't know," one of them told me. "It's like Ishmael is one of my friends or something."
2) I caught one of my most reluctant readers sneaking a class copy of it into his backpack so he could read it over the weekend. And I wasn't even mad about it.
The Book Thief by Markus Zusak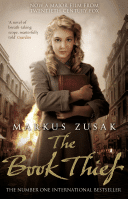 A historical-fiction wonder that takes place during World War II and the Holocaust. Amazing story and spectacular writing, which is perfect for pairing with figurative language lessons.
The Absolutely True Diary of a Part-Time Indian

by Sherman Alexie
I approached a student who hadn't selected a book yet for silent, independent reading. I told him he needed to be reading something, and after much protesting, he finally conceded, "Fine. But I want a book that has bad words."
Well, I got the last laugh. This book does have "bad words," but it also has some really valuable messages about life, poverty and race. I won't pretend it's not controversial (it's banned in many schools and libraries), but I will say that I didn't have any parents tell me that they were really upset about their child picking up a book.
Wonder by R.J. Palacio (and companion book The Julian Chapter)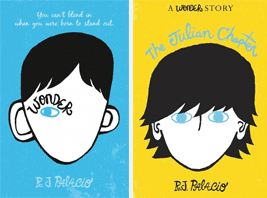 I can't talk about this book for more than 30 seconds without crying, even though the ending is happy. Just promise me you'll read it, even if you don't plan on teaching it. A brilliant story about acceptance and kindness that goes perfect with teaching point of view/perspective as well as anti-bullying.
I am Malala by Malala Yousafzai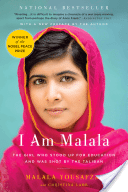 I am Malala is a memoir written by a smart, strong girl who survived an attempt by the Taliban to murder her for standing up for education. Every so often I record my students' book club discussions for a daily grade. On one of the days when I recorded students discussing this book, I was filled with so much hope for this next generation that I burst into tears. They talked about tolerance in a way I haven't heard many adults be able to do.
The Giver by Lois Lowry
It's interesting—this is one of the few books that I think becomes more relevant as more time passes. This is a fantastic discussion book, as you can revisit the question, "What parallels can you draw between Jonas's world and today's?" after every chapter.
Make sure you preview any of these books before assigning them to students, and send home a parent letter if you're going to let the kids choose a book themselves. I include in the permission slips I send home a link to Commonsensemedia.org, which provides detailed reviews and the type of content in each book for parents to help their child select a book.
Now get out there and get your kids talking! You may want to start cutting up paper for confetti now!
What are your favorite books for student discussions?