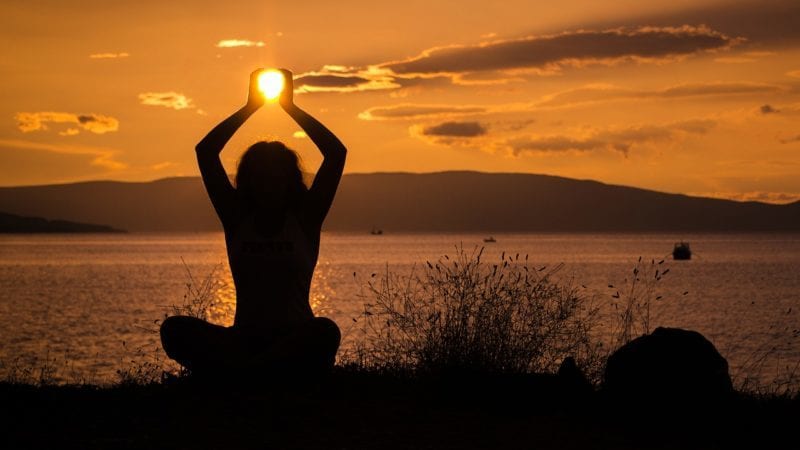 I made sure to incorporate the buzz word "differentiated instruction" into all of my interviews as I schlepped from town to town looking for my first teaching gig. Leather teacher's bag slung over my shoulder, armed with a plethora of textbook knowledge and little firsthand experience, I believed reiterating that I am onboard with teaching to each student's strength would land me that job.
It didn't.
It wasn't that the schools didn't believe in differentiated instruction—I wasn't hired because I didn't know how to put my money where my mouth was. I had no plans, no notion of how to put my ideas into action.
Therein lies the truest motivator: action.
We've all had those students who can learn but simply don't want to. We've witnessed wasted beautiful minds, nonchalance of talent and the refusal of effort. It is absolutely maddening because those students have the potential, the ability, but for whatever reason, their fire hasn't been ignited. As educators, we long to be that incendiary match, but it's much easier said than done, especially as the students get older.
Fortunately for me (and my parents—I finally moved out!), I was eventually hired as a high school English teacher. Using my experiences in the traditional and virtual school settings, combined with suggestions from my fabulous colleagues, we have compiled a list of our top 10 ways to motivate middle and high school students. While we would love to turn all learners from BLAH into BAZINGA!, sometimes a passing grade means success.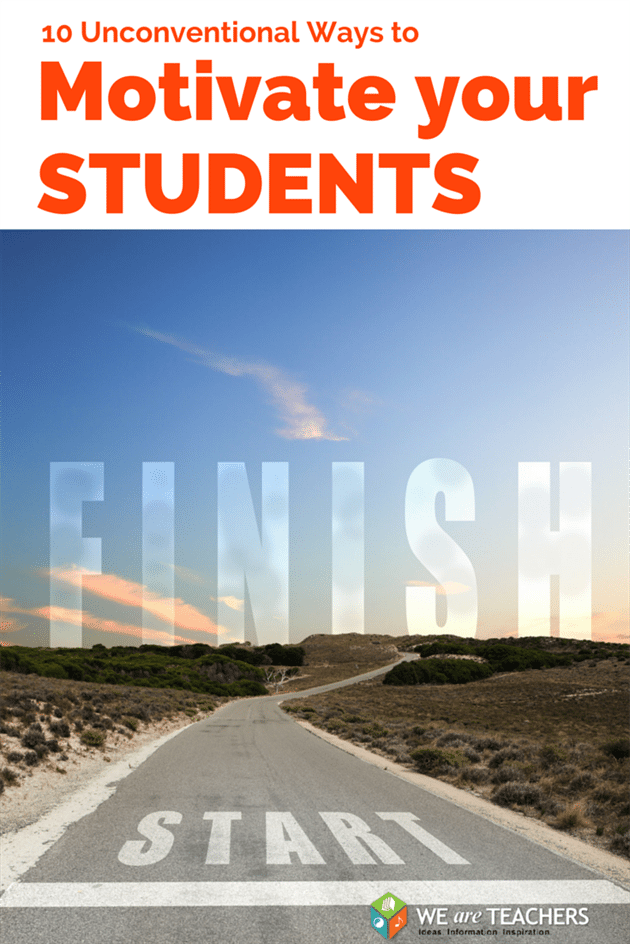 1. Get involved:
Coach a sport, help with the school musical, throw together a game of pickup in the gym. Spending time outside of the classroom gives teachers additional opportunities to act as role models and mentors. Students see them in a different light and earn a new kind of admiration and respect; this translates into more effort in class.
2. The VIP is an ally:
All kiddos have one, their Very Important Person. Think: girlfriend, grandma, coach. My husband had a student who was insistent he didn't need a high school diploma because he planned to work in his cousin's auto-body shop. My husband reached out to the cousin and asked for an ally, and they worked together to motivate the student into staying in school. Don't underestimate the worth of the VIP!
3. Positive reinforcement:
When a teacher rags on a kid or, worse, doesn't say anything at all, the student feels you've given up on him. Don't give up! Praise him when you can, take note of his effort, and help him understand how his actions are going to help him not only in the classroom but in life.
4. Be seen, not heard:
Walking into the building hunched over, barely containing disdain for the job, grumbling out to the parking lot the second the last bell of the day sounds. Kids aren't stupid, or deaf. If what teachers want is enthusiastic, hardworking students, we need to emulate that.
5. Build a rapport:
Ask about the student's hobbies, weekend plans, acknowledge birthdays. There are ways to show kindness and interest, and in doing so, teachers are building a solid foundation that usually extends far beyond the classroom.
6. Get in on the action:
When our students see us as people and not just teachers, they connect with us on a more personal level. Show up at your students' baseball games, or support the Math Team by buying one of their T-shirts! Students notice when their teacher is invested in the school. And though they may not like the subject, if the students like their biology teacher, they're more apt to work harder to make Mr. Bio Teacher proud.
7. Ownership:
Give students options in the classroom. They can choose a project to complete, or in upper-level courses, students can  create their own curriculum idea to study for an entire semester. If students have a hand in making decisions about their education, they are more likely to commit to them.
8. Goal setting:
Personal growth is just as important as formal education, and a great way to track that growth is to set realistic goals. The success in goal setting is not simply establishing them but holding students accountable for them. Take time to revisit those goals, discuss their progress, and redirect students' efforts when necessary.
9. Incentivize:
I don't know if you know this, but kids really like to eat. For fifth graders or seniors in high school, pizza goes a long way. A homework pass or a school-wide acknowledgment of their successes are great ways to give students a pat on the back and continue supporting and motivating them.
10. Use their strengths:
I used to be a math tutor (if you know me today, you're laughing hysterically because I've not correctly balanced my checkbook since 2002). Tutoring other students made me feel important, and because I'm a typical first-born overachieving people pleaser, I loved helping my teacher. Shockingly, not all students are this nerdy. But I bet you have a student in your class that can change the oil in your car, or who may be the greatest babysitter. Use their strengths, and not just in class. This is another way to build a solid rapport that you can hopefully use to motivate them into studying for their final exams.
Even if we can't turn every apathetic student into an enthusiastic one, motivating them enough to enjoy some aspects of school and work for that diploma is a great starting point. And who knows? Maybe you'll be one of the lucky teachers who reaches a student on a level that inspires him for greatness in other lifetime endeavors.
English teacher Stephanie Jankowski loves words, hates math and has a penchant for finding the funny in everyday life. Find more of Stephanie on her blog WhenCrazyMeetsExhaustion.com, Facebook or on Twitter  @CrazyExhaustion
Photo Credits: