Brought to you by Apple Education
Apple creates resources to help educators bring out their students' creativity. Not only powerful products, but also tools, inspiration, and curricula to create magical learning experiences.
Teachers love teaching. That's why we're always looking for time-saving tools, like the ones you can find on iPad. There are so many built-in features that will save time so you can take back your weekends and evenings (yes, please!). Here are seven iPad time-saving tips for teachers you won't want to miss. And if you want more, check out all 30 here.
1. You do this: Repeat and clarify instructions.
"Wait. What are we doing again?" I don't know a teacher who doesn't answer this question a million times a day.
Now try this: Screenshot and annotate instructions for clarity.
Take a screenshot of the instructions and annotate on top of them to call out anything that might be unclear.
Time Saved: Too many hours to count!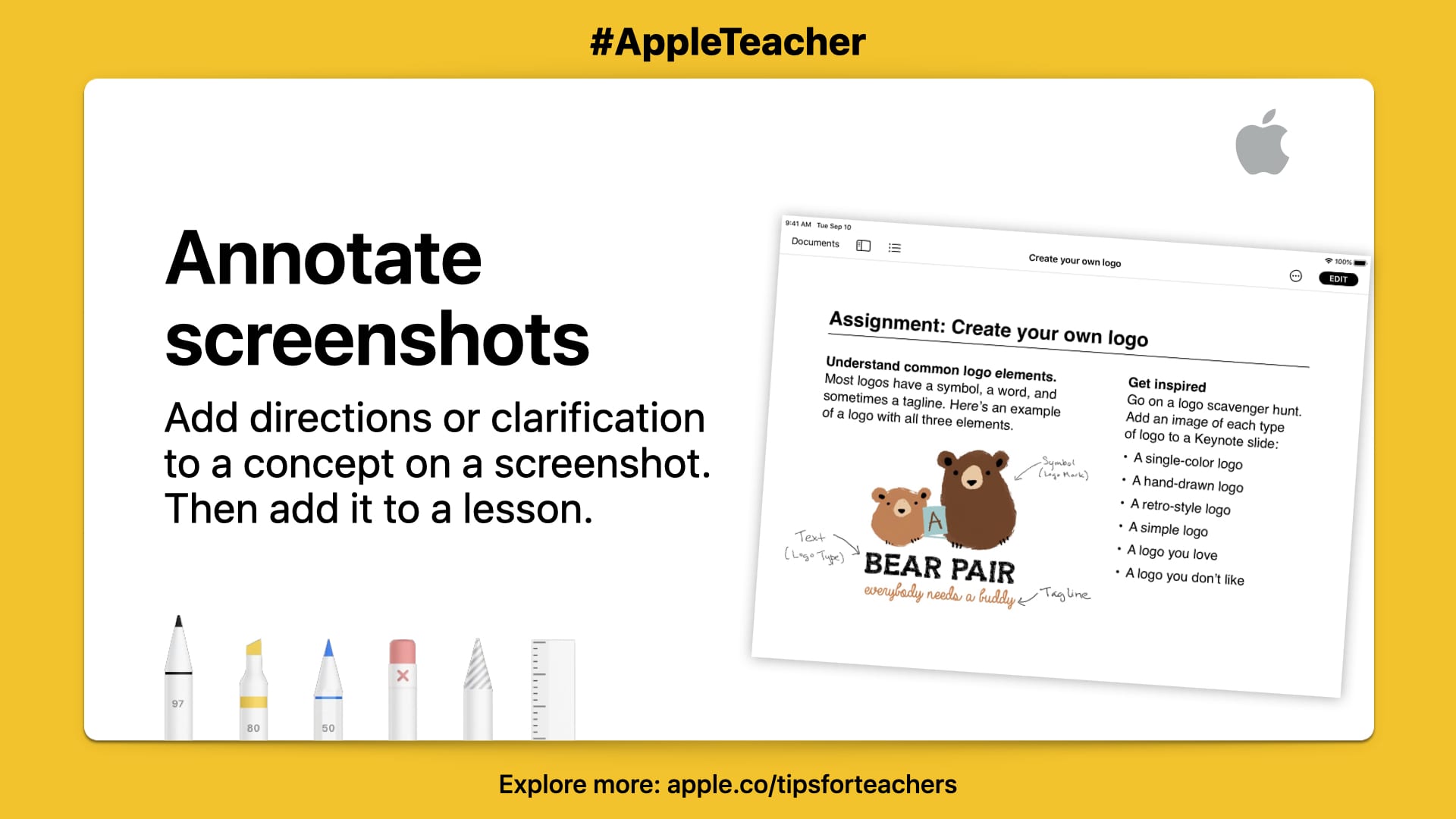 2. You do this: Write notes on the whiteboard that only last for one day.
Do you wish you had a way to compile all the daily notes you write, so you and your students can reference them later?
Now try this: Use a virtual whiteboard.
Make your lessons more visual with Numbers on iPad. Use it to demonstrate steps in a math problem or how to correctly use a semicolon. Best part? You can share it with your students for reference after class.
Time Saved: At least 30 minutes/day.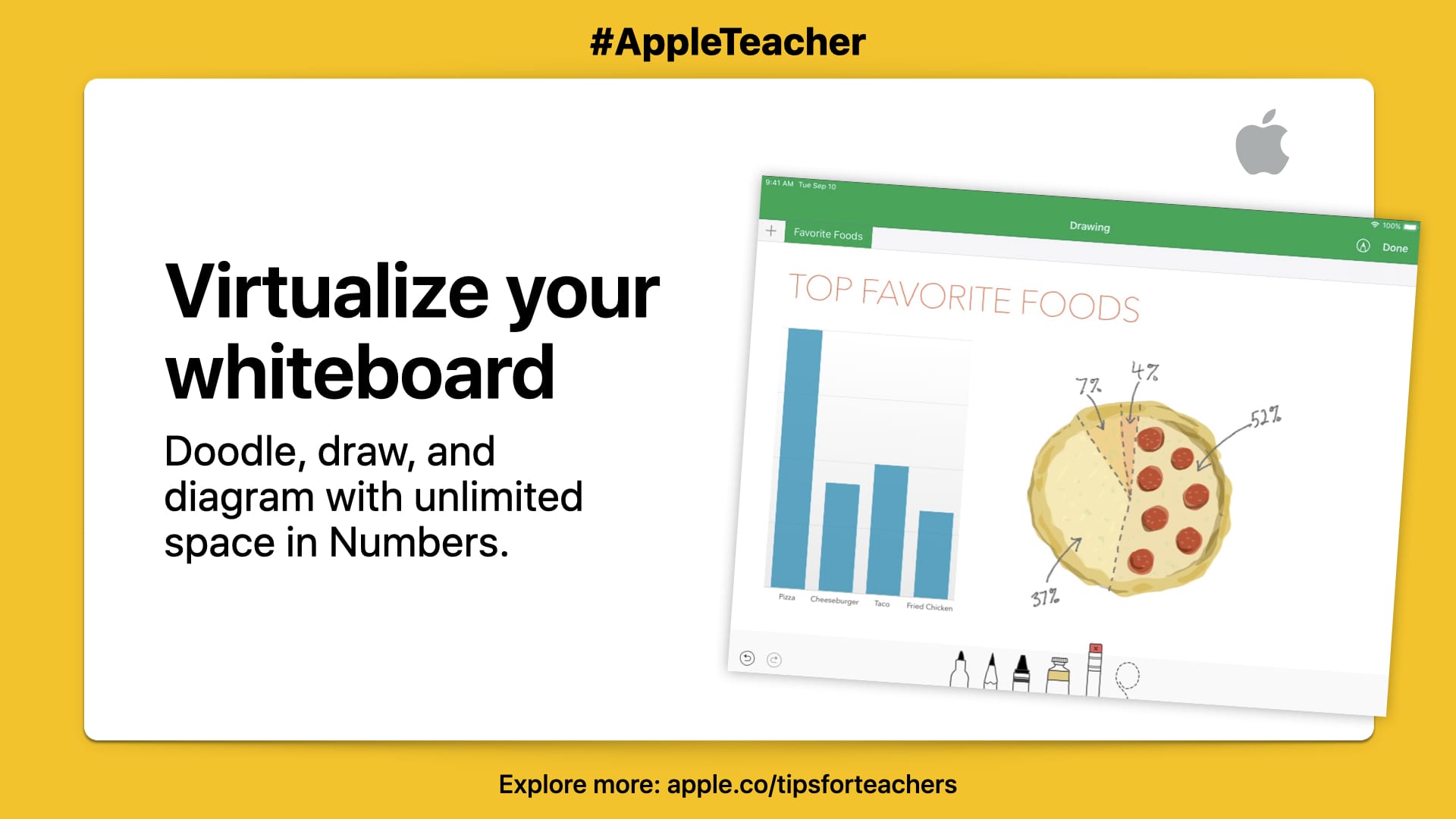 3. You do this: Send parents a weekly email.
It's so important to keep parents in the loop. But who has time to read a lengthy email that likely gets lost in the shuffle?
Now try this: Inform parents with a video you can make in five minutes or less.
Take five minutes to create a 60-second video parents will enjoy watching. You can even quickly add title cards, stickers, and graphics to make your videos come alive.
Time Saved: At least an hour per week, if not more!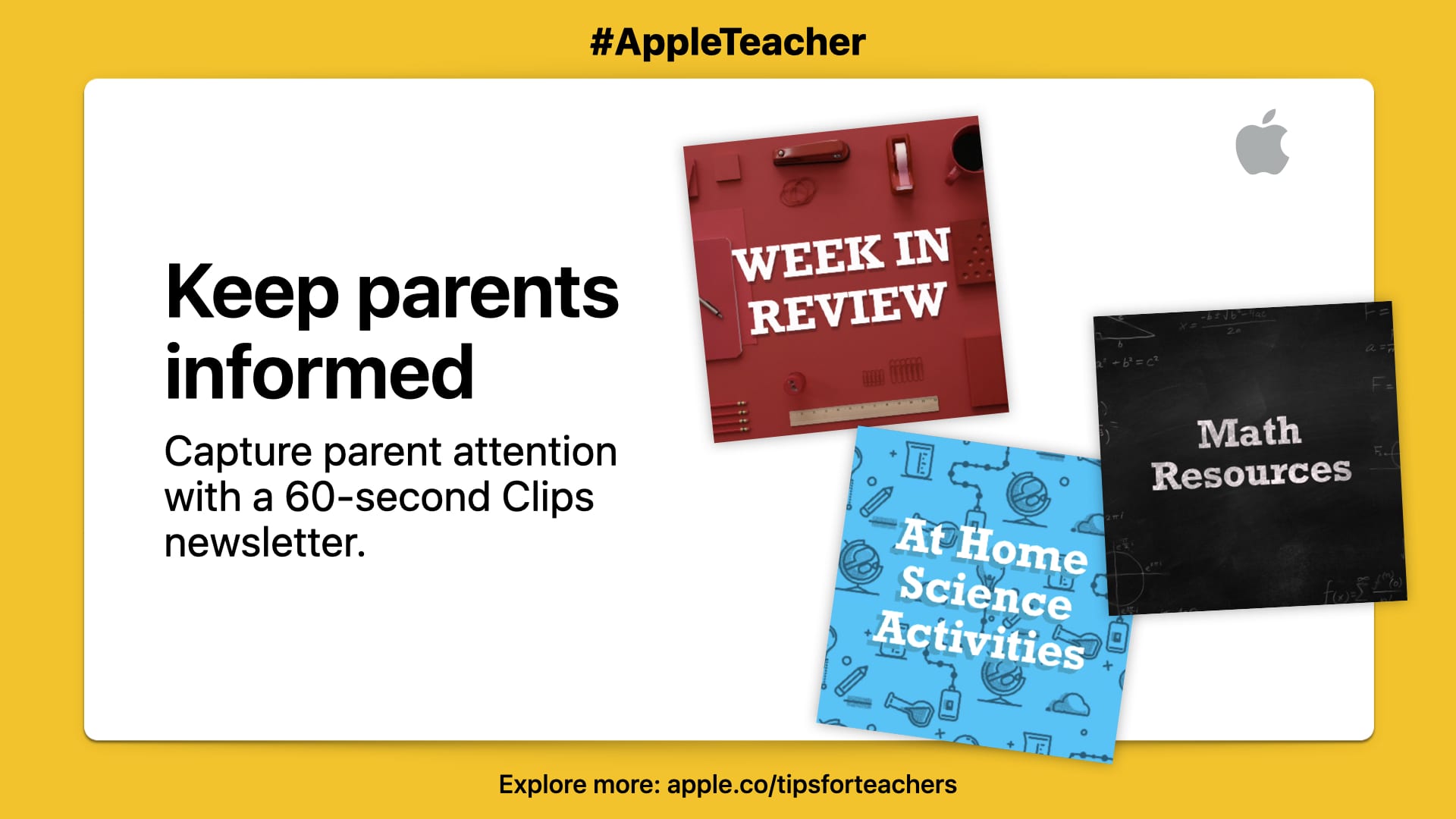 4. You do this: Spend hours searching for that one handout.
There is no bigger time suck than realizing you can't find a handout that you need for your lesson.
Now try this: Digitize your handouts as you go.
Repeat after me: open Notes, and share it.
Time Saved: So. Many. Hours.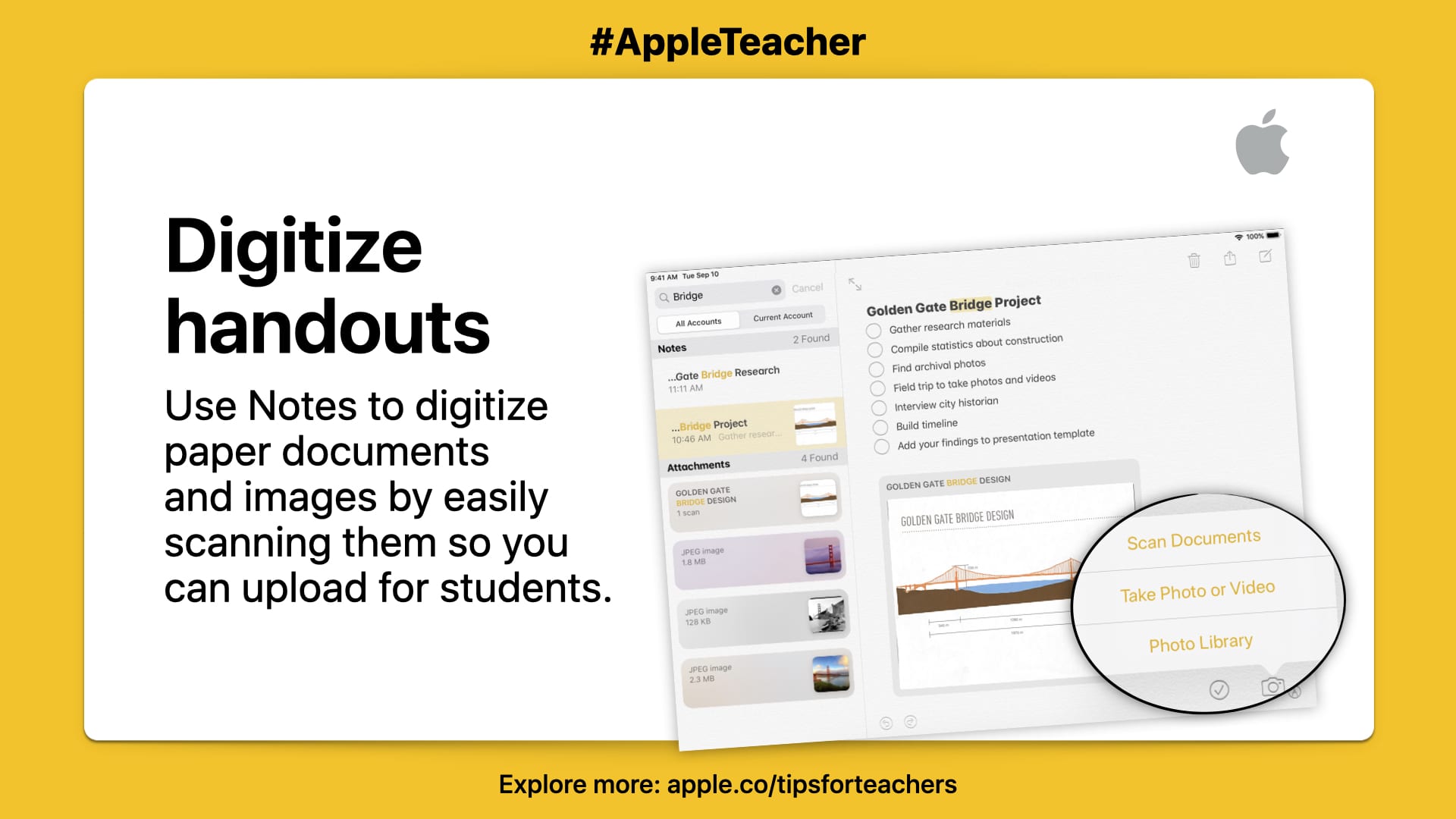 5. You do this: Use your prep period to play catch up.
Once the lesson is over, it's over. How many prep periods have you lost making sure your students were caught up?
Now try this: Use your prep period to screen record your lessons.
When I got my first iPad, I actually flipped my classroom shared videos of me delivering my lesson with students ahead of class. I was thrilled to learn that my students were re-watching the videos to study. Now, with remote learning, screen recording workflows has become even more important —and it's so easy to do in iPad.
Time Saved: So many prep periods.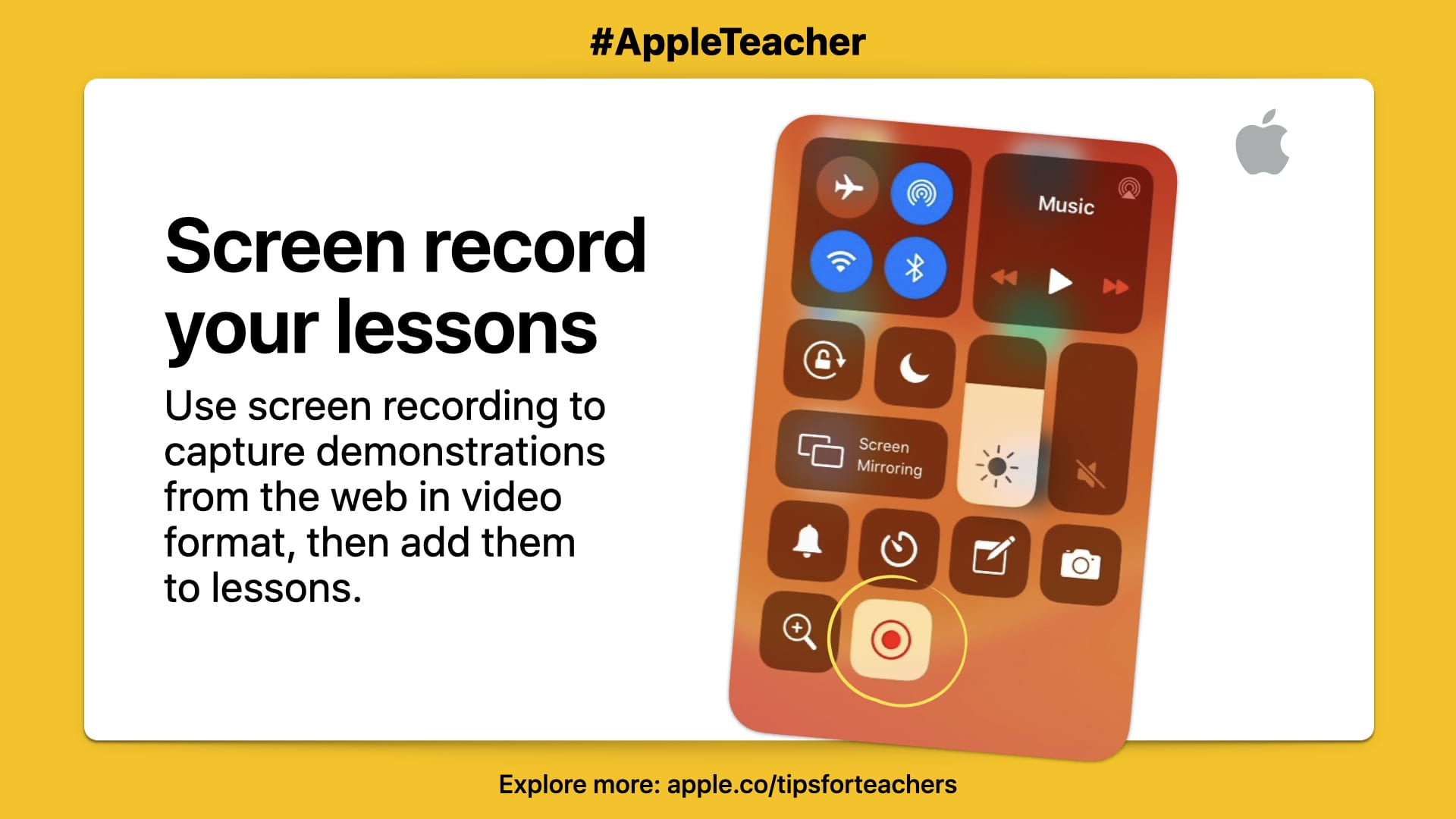 6. You do this: Print and collect handouts.
If you've lost an entire planning period due to a paper jam, I see you.
Now try this: Create and share interactive handouts.
With iPad, you can create handouts that have video, audio, and image placeholders so students can share their work.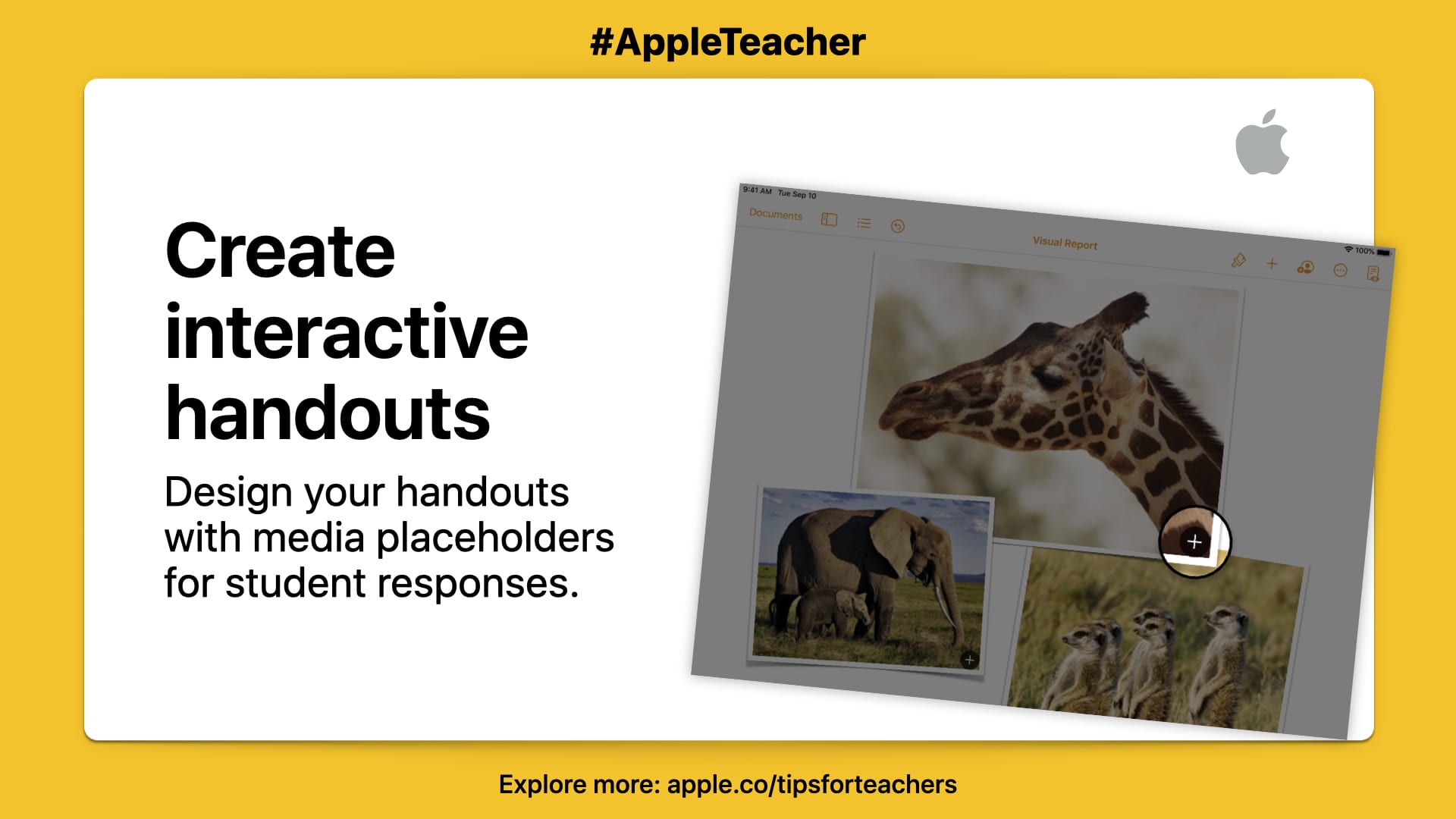 7. You do this: Design a student study guide.
We want to make sure our students are prepared for assessments. But if we don't have a template or system, we can spend a lot of time making materials from scratch!
Now try this: Design student flashcards.
Systems save us time. I love that I can record audio and easily edit it in Keynote on iPad to highlight key takeaways for students.
Time Saved: 1-2 hours/unit.
CHECK OUT ALL 30 TIME-SAVING TIPS FOR TEACHERS