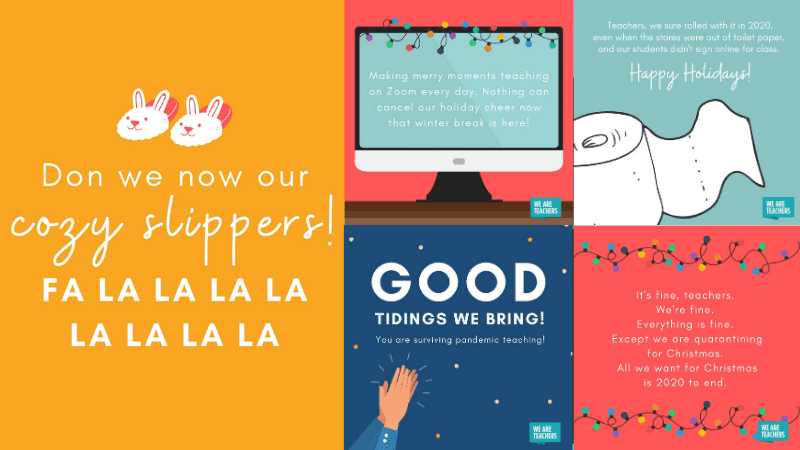 Nobody loves winter break more than teachers. It's a much-needed pause where you turn your alarm off, watch everything that you haven't been able to stay up late enough to see, sit down for lunch, and use the bathroom whenever you want to! And while all we want for Christmas is a long winter's nap (thanks, 2020!), we are sending our teacher friends these honest holiday cards first.
1. Silent Night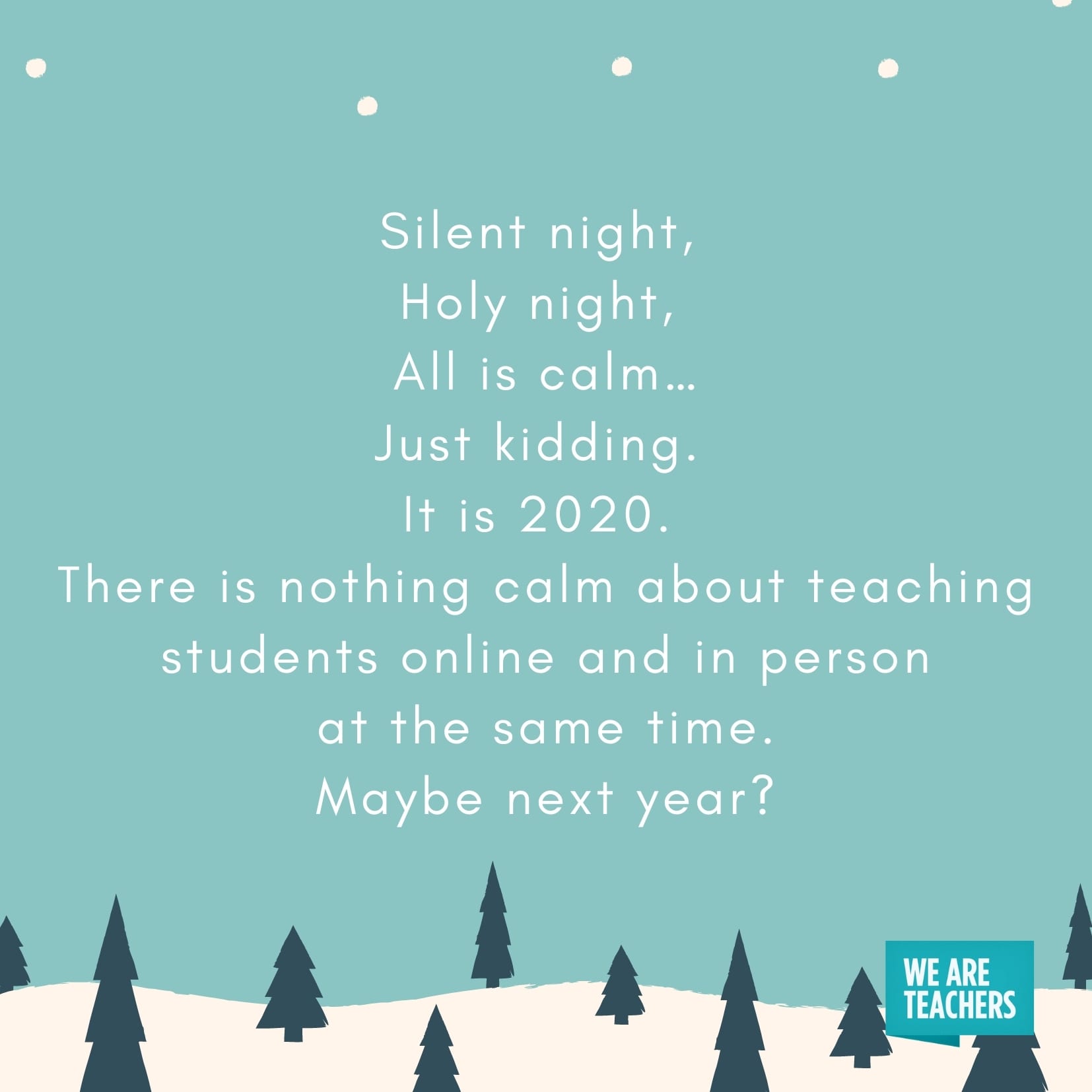 Nothing is calm about 2020, but even though this year is on our naughty list, that doesn't mean our spirits aren't bright (especially on winter break).
2. Happy Holidays!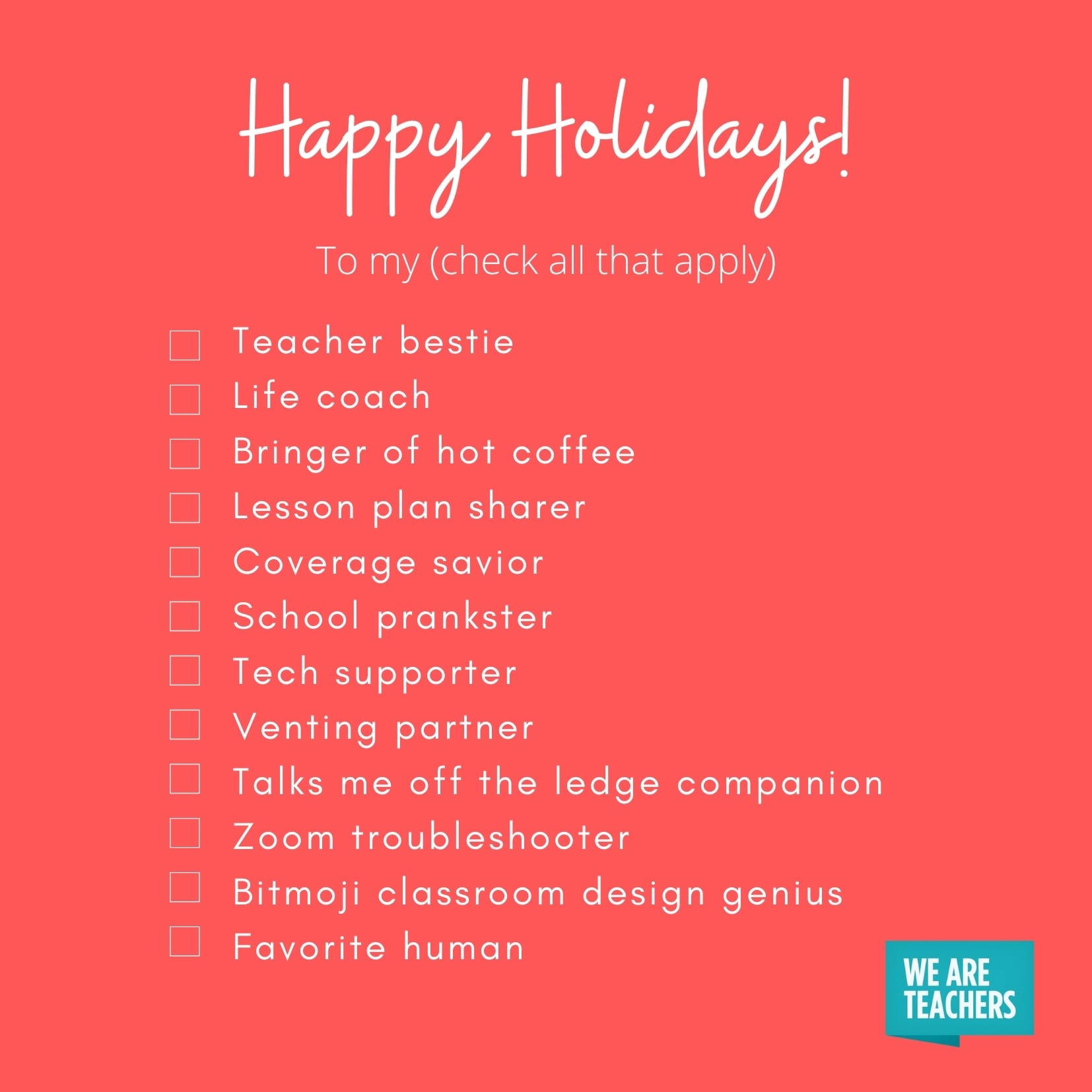 We've needed our teacher friends more than ever this year. Is there anything they don't do for us? Here's to our teacher besties!
3. It's beginning to look a lot like Christmas…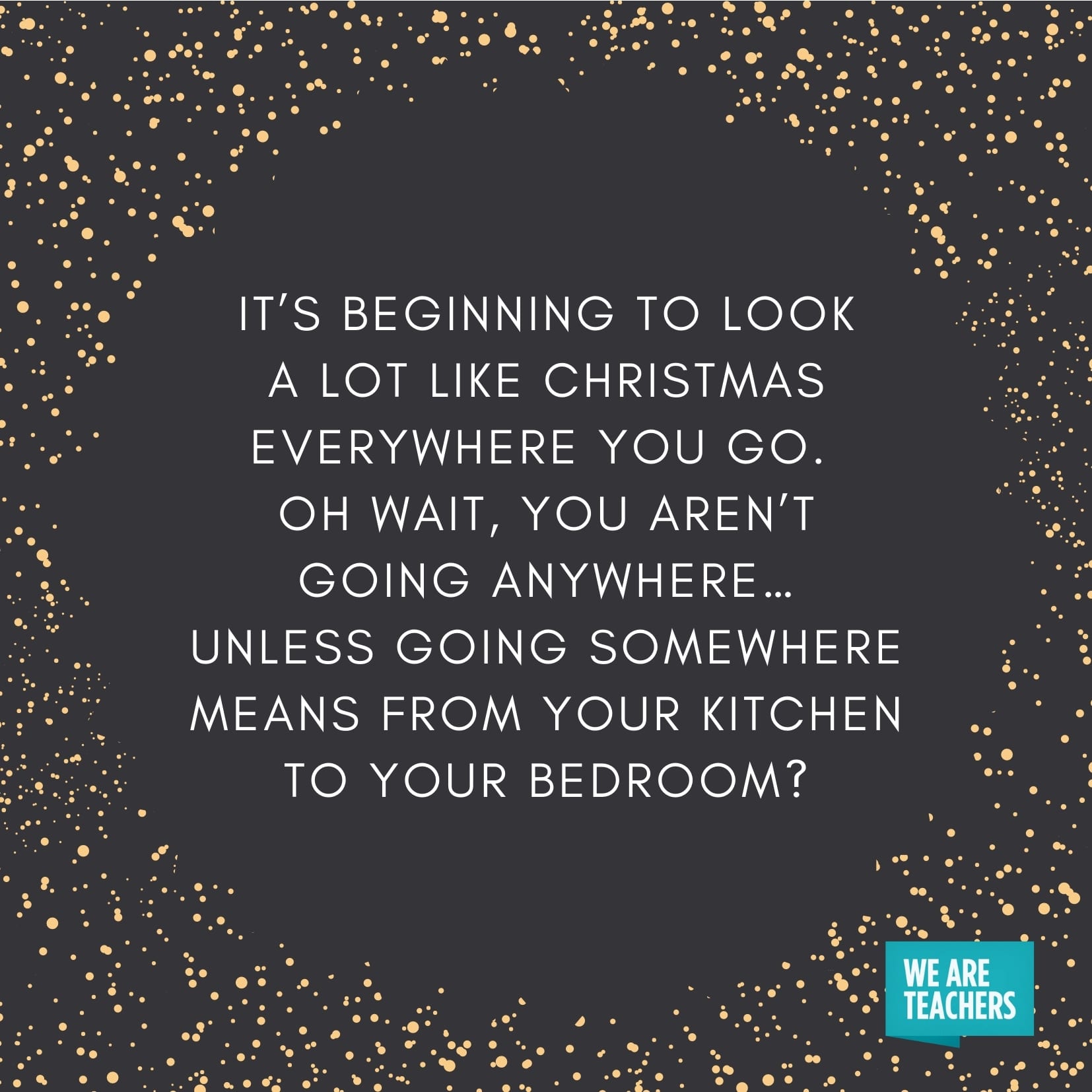 Bah humbug! We all have a little Grinch in us this year. So bring on the sarcasm. Ebenezer Scrooge would approve.
4. Making merry moments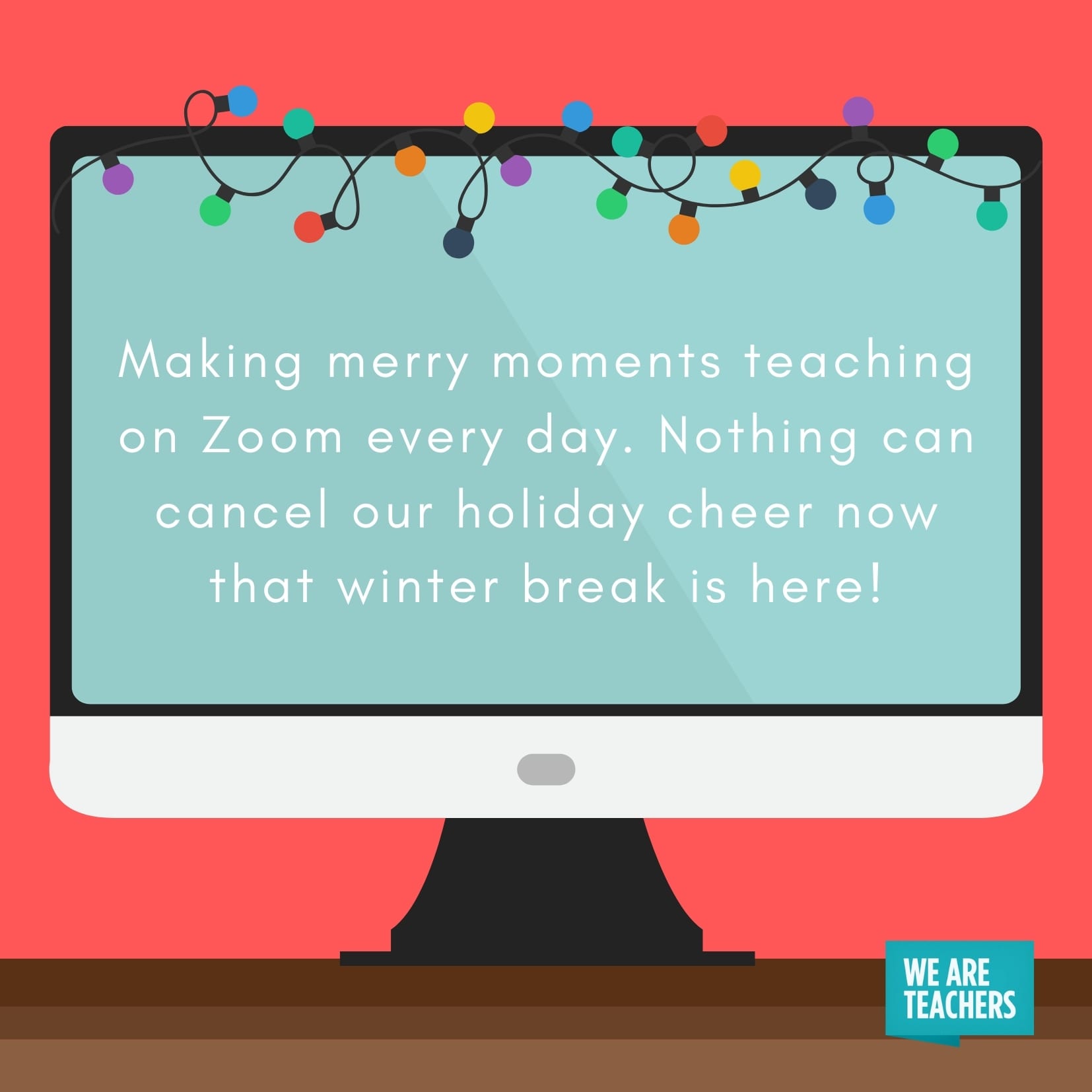 Does anyone else feel like they never want to see a computer screen again? Cheers to all the teachers who are teaching Zoom classes all day long. You freaking deserve to RSVP "no" to any and all holiday Zoom parties.
5. Rolling with it this holiday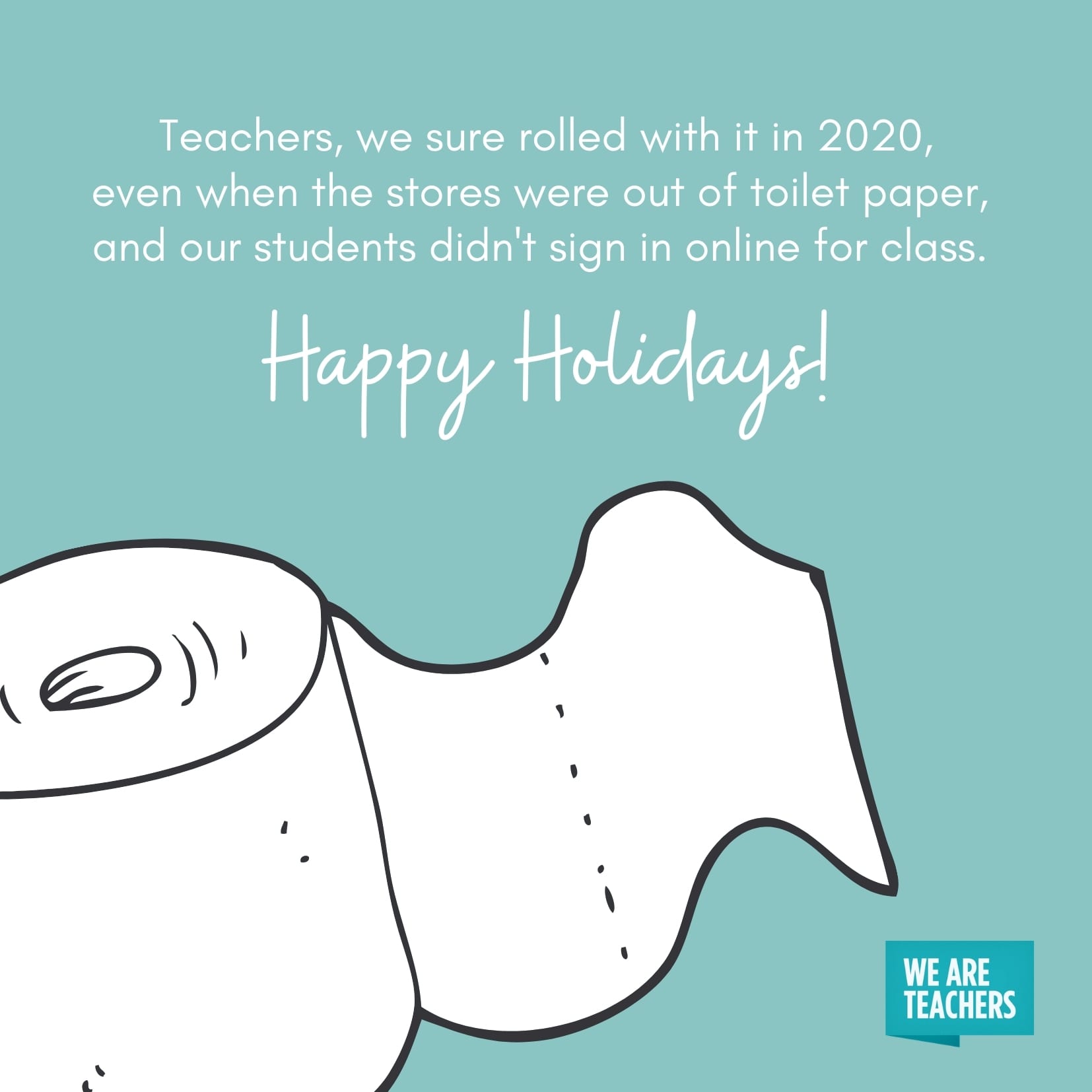 It wouldn't be a true 2020 holiday card if we didn't mention toilet paper! Holiday humor is a must have. And as for the students, take this week off from emailing them and asking them to show up for class! You deserve it!
6. It's the most wonderful time of the year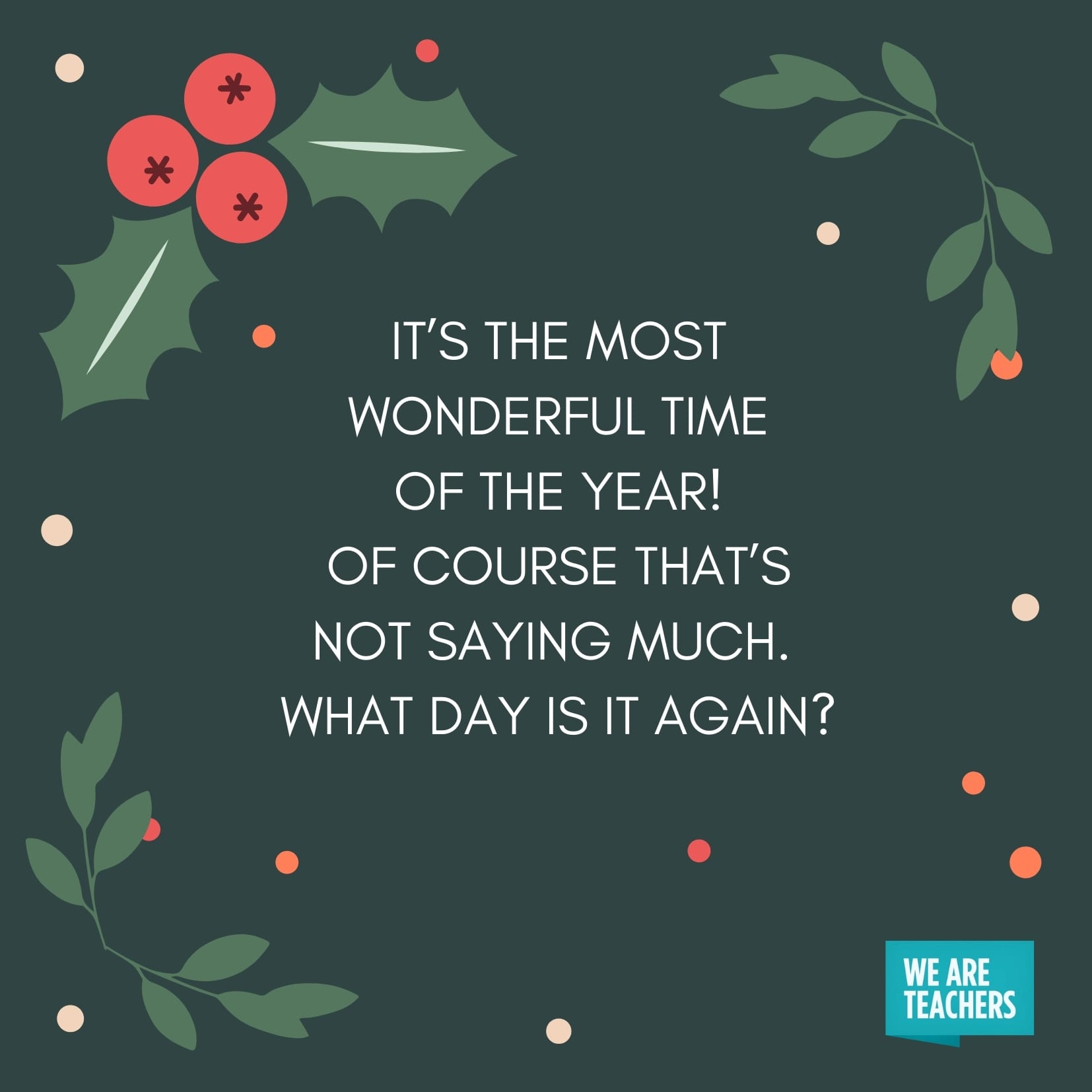 We love forgetting what day it is on winter break, but to be honest, this whole year has felt a lot like one Monday after another.
7. We will all be home for Christmas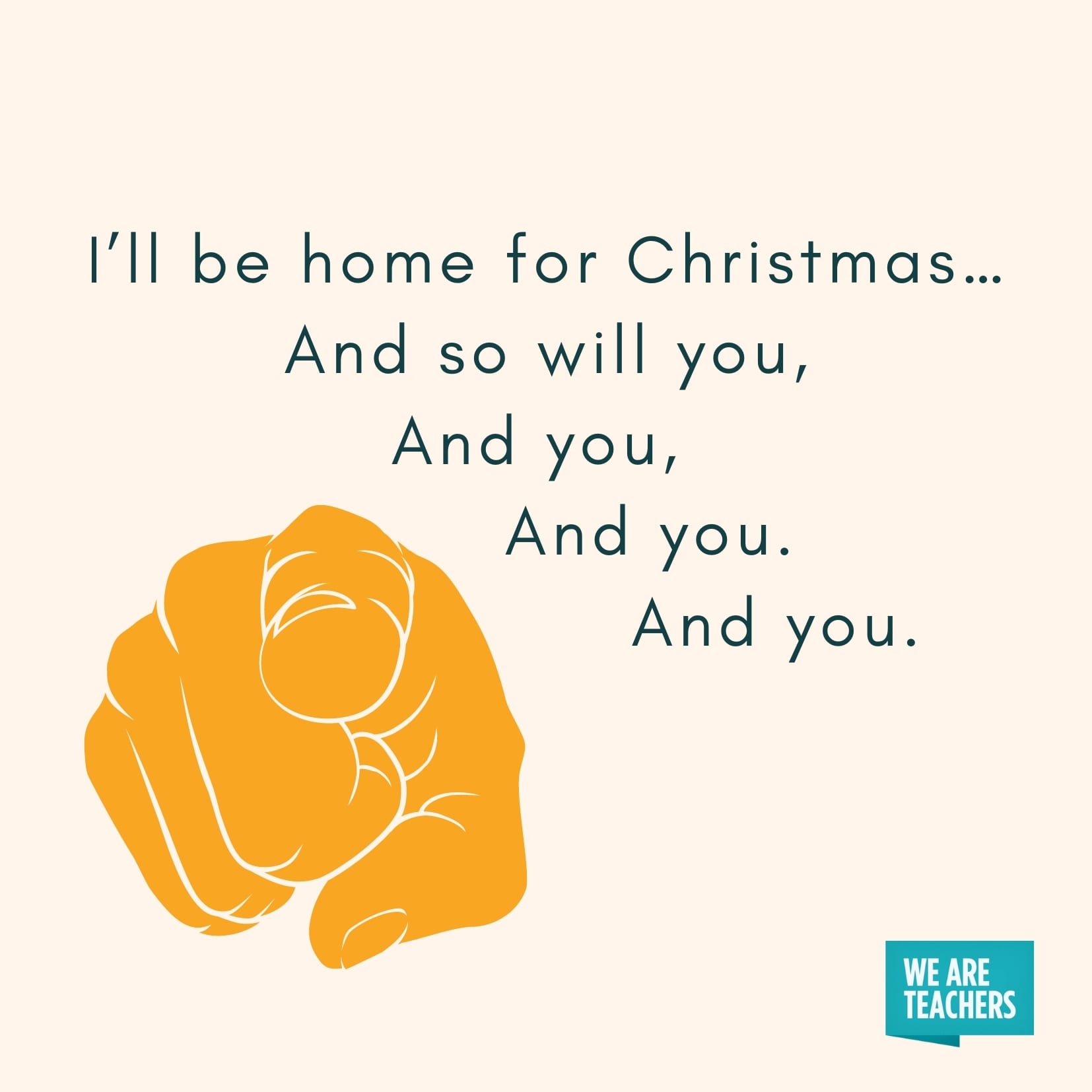 Sometimes you don't have to say much to say it all.
8. Everything is fine!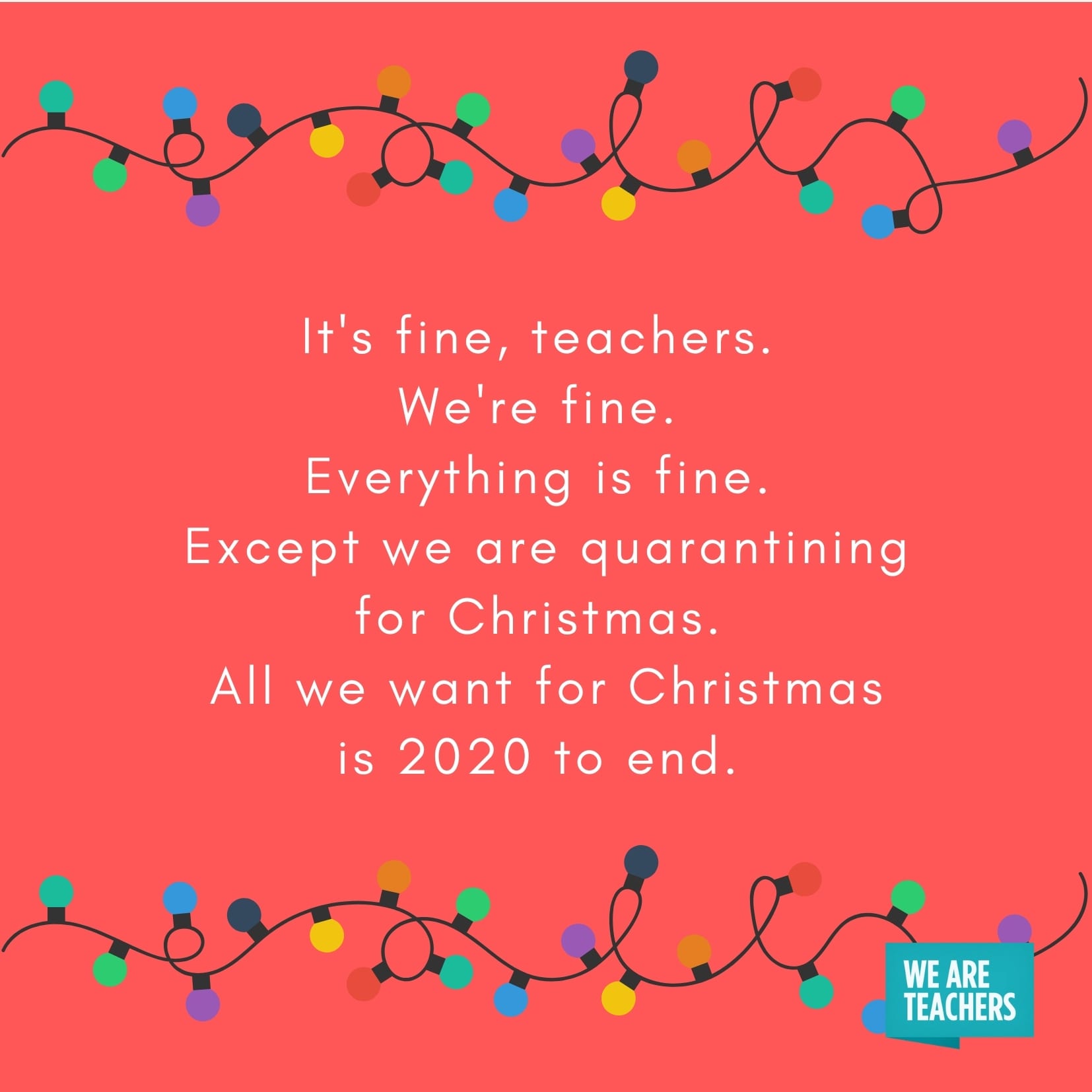 There's no place like home for the holidays! Especially when you haven't left for home for months, unless you count going to the grocery store and walking to the end of the driveway to see what Amazon delivered.
9. Hanging in there this holiday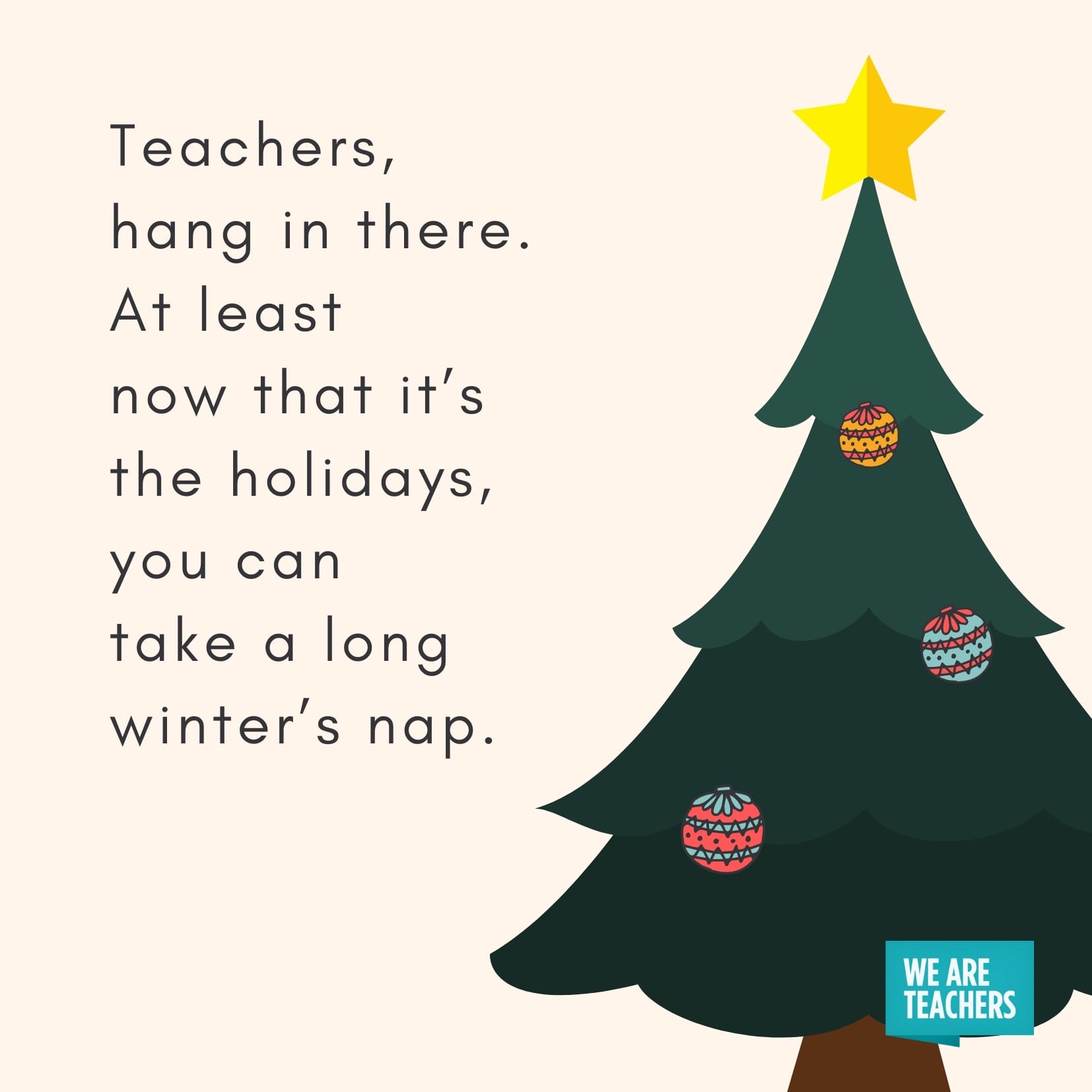 We haven't been this sleep deprived since the birth of our first child. May your naps be long and uninterrupted!
10. All I want for Christmas is for 2020 to end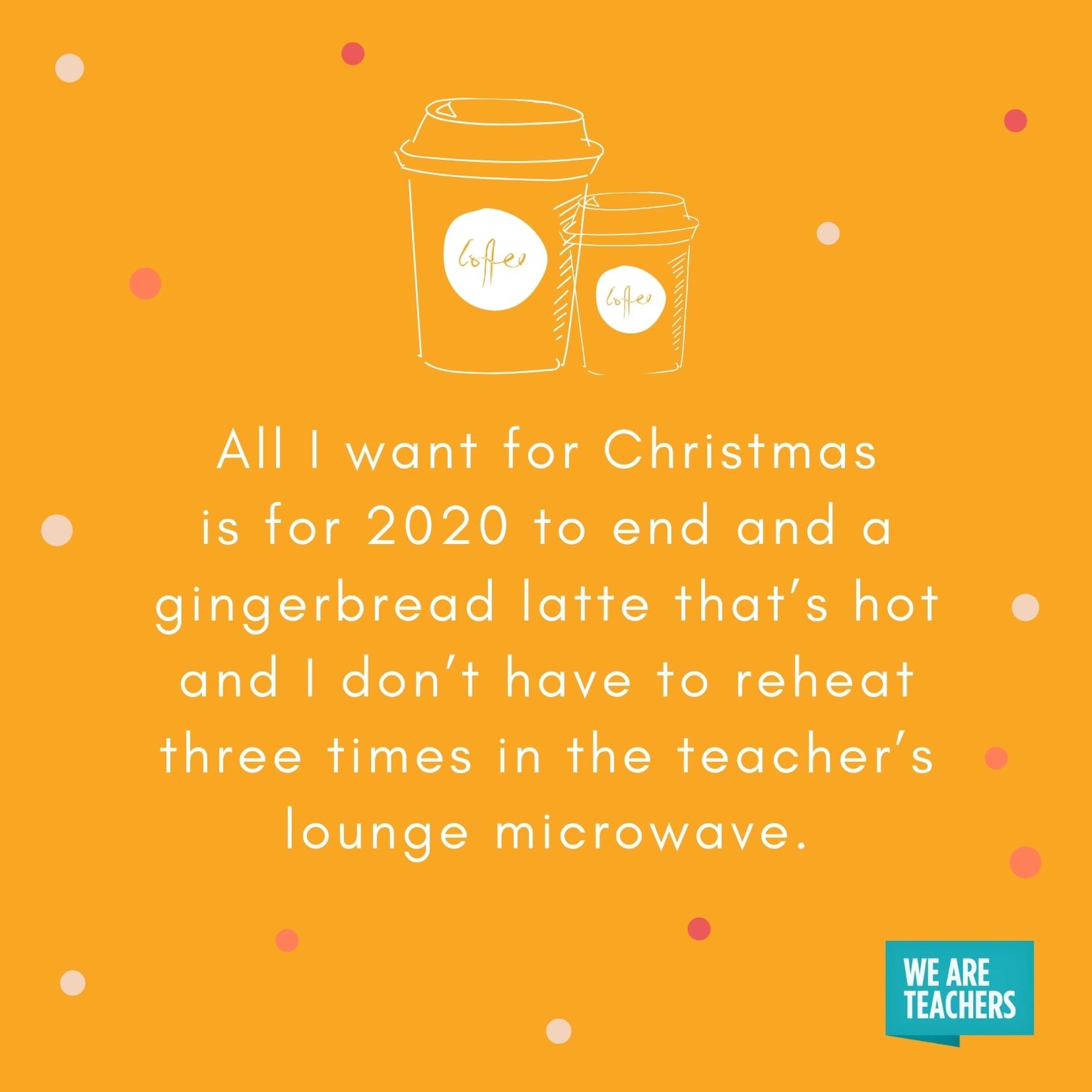 Hahaha! What's your record for the number of times you've had to reheat coffee? Savor every hot sip this winter break, and try really hard not to picture the microwave in the teacher's lounge that hasn't been cleaned in years.
11. Peace on Earth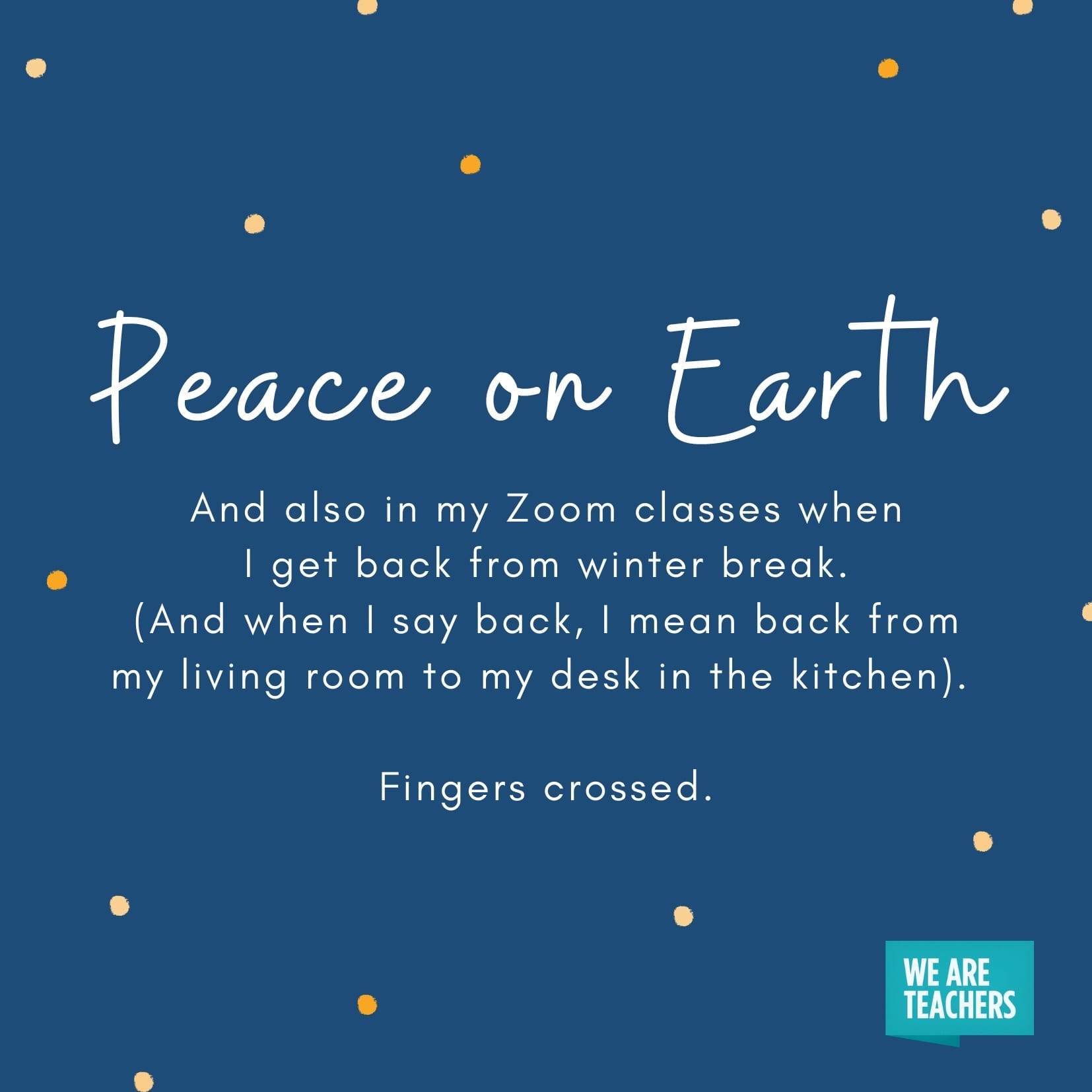 'Tis the season for hope. We hope that everyone is safe and healthy this holiday season.
12. May your days be merry and bright
We miss our kids! For your teacher friends who are teaching online, send this one. This may be our reality now, but it is not forever!
13. May your 2021 sparkle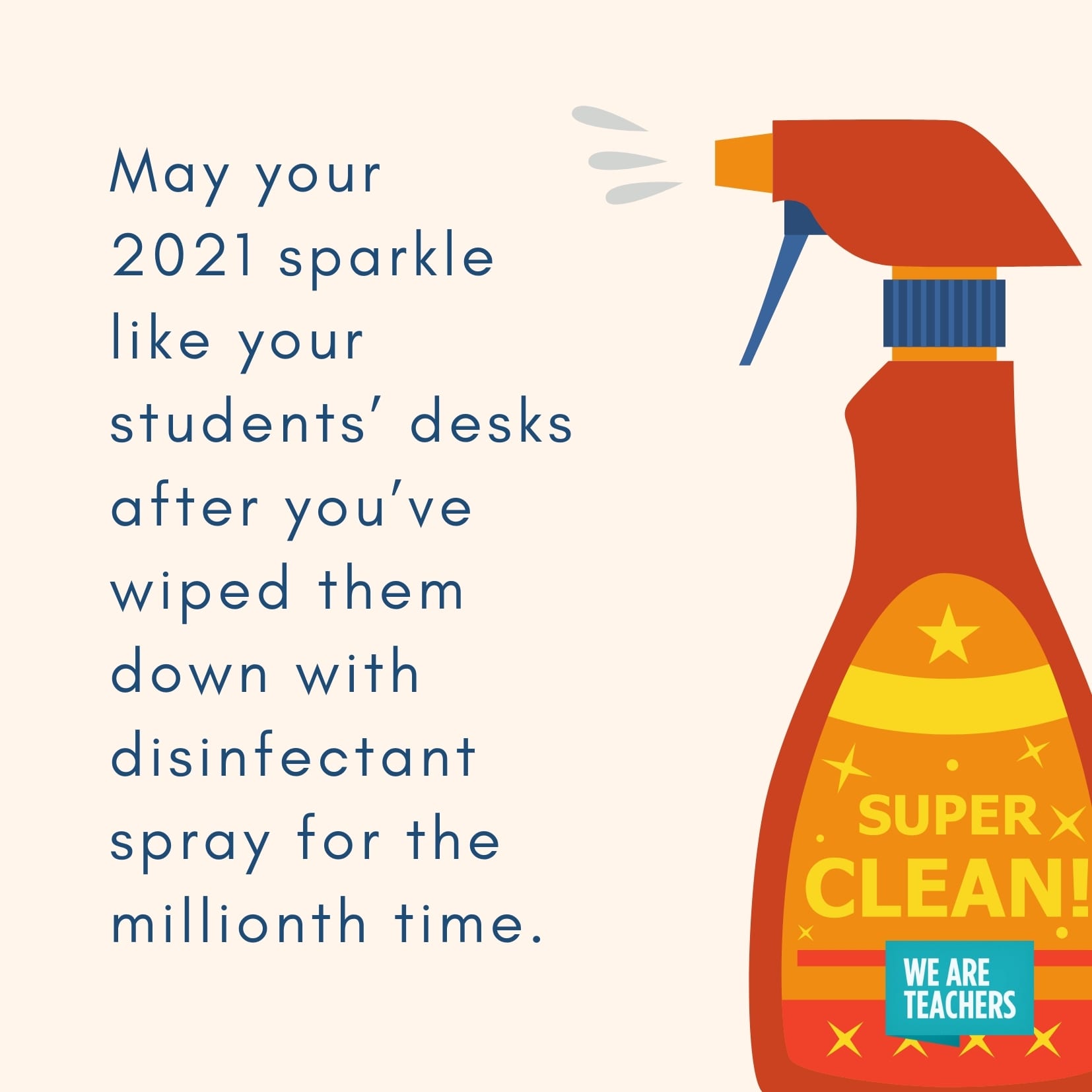 Maybe send some hand cream with this one?
14. Good tidings we bring!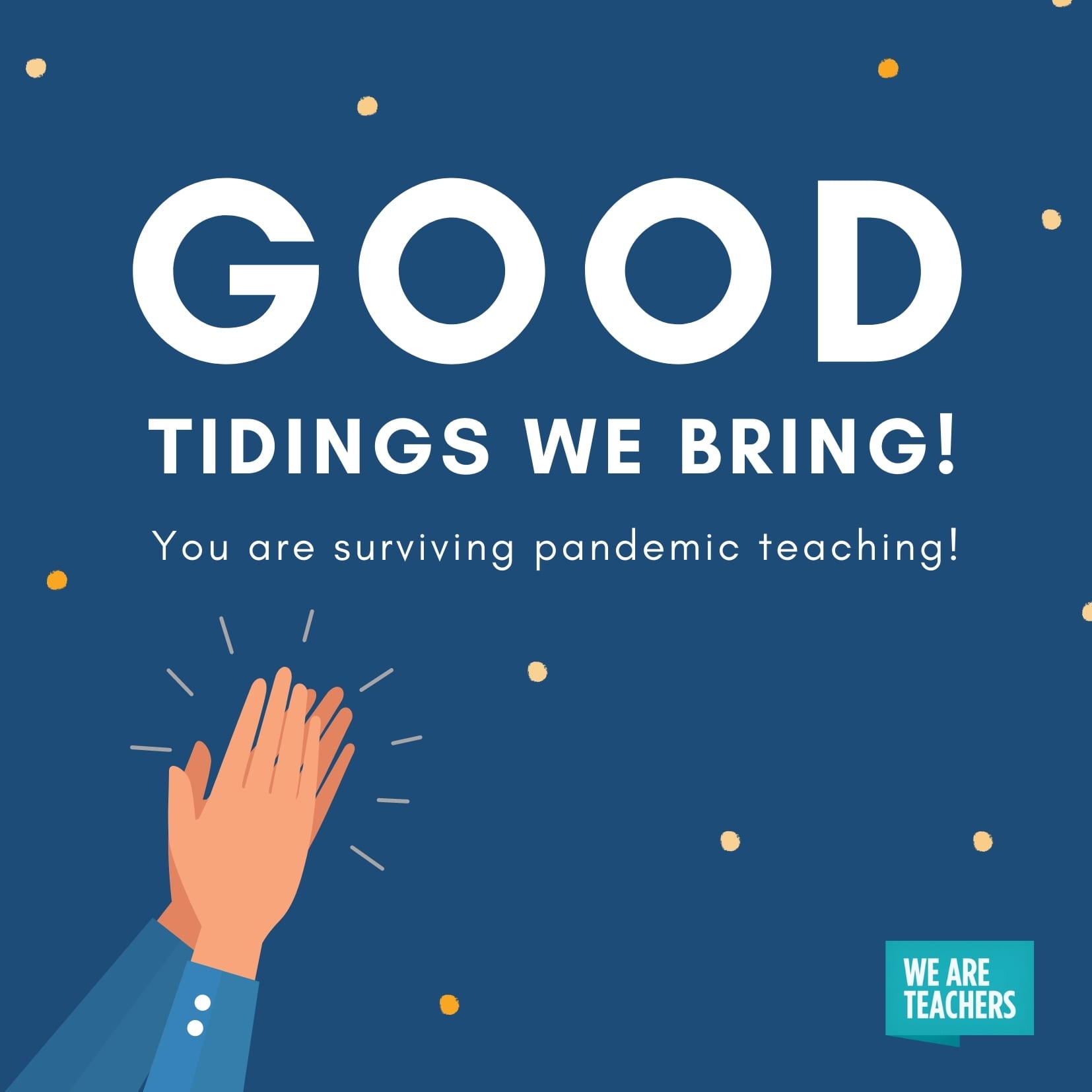 Yup. That's right. One foot in front of the other.
15. Seasons greetings!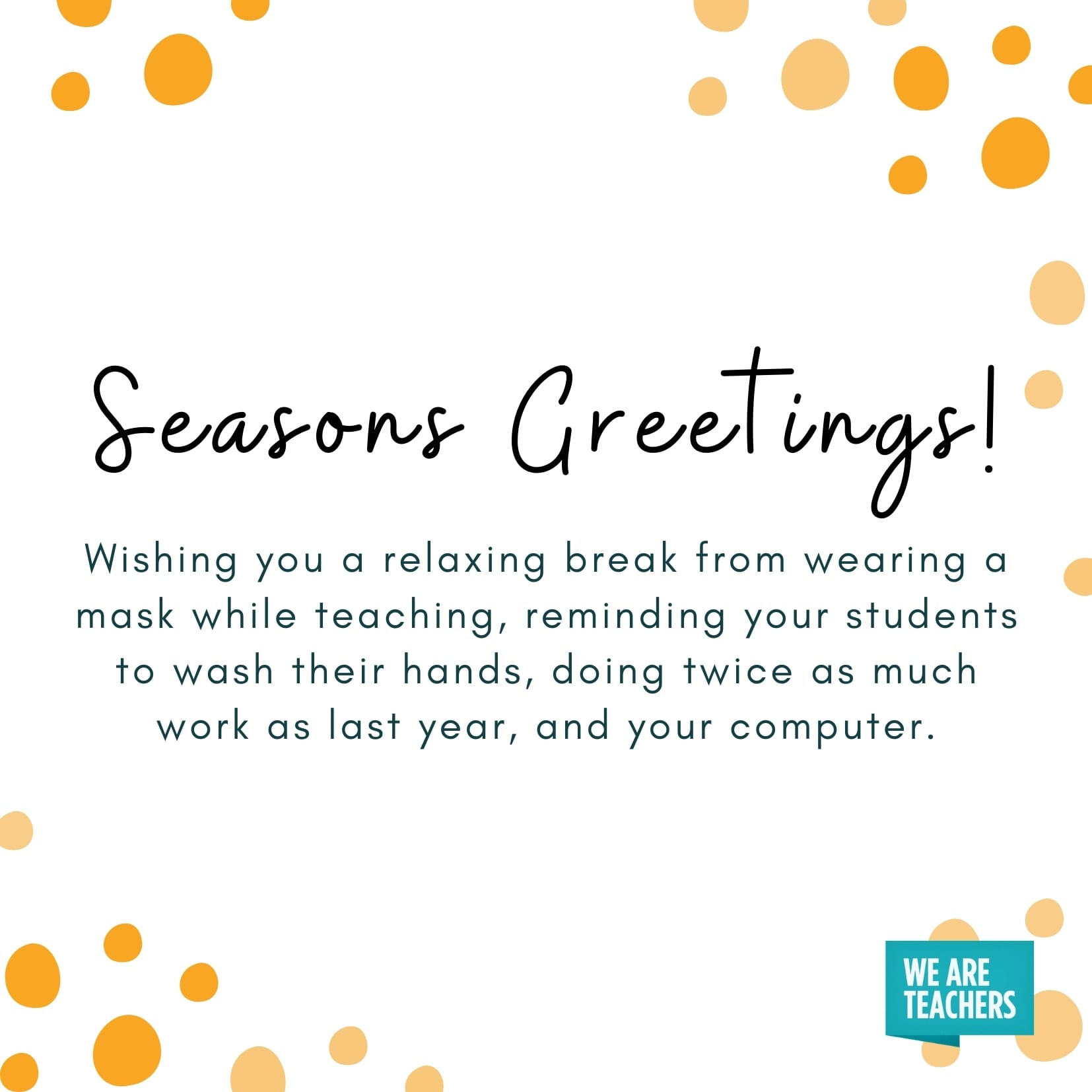 This one is for your glass is half empty teacher friend. No need to sugar coat it, but you can eat all the sugar you want this winter break!
16. Joy to the World!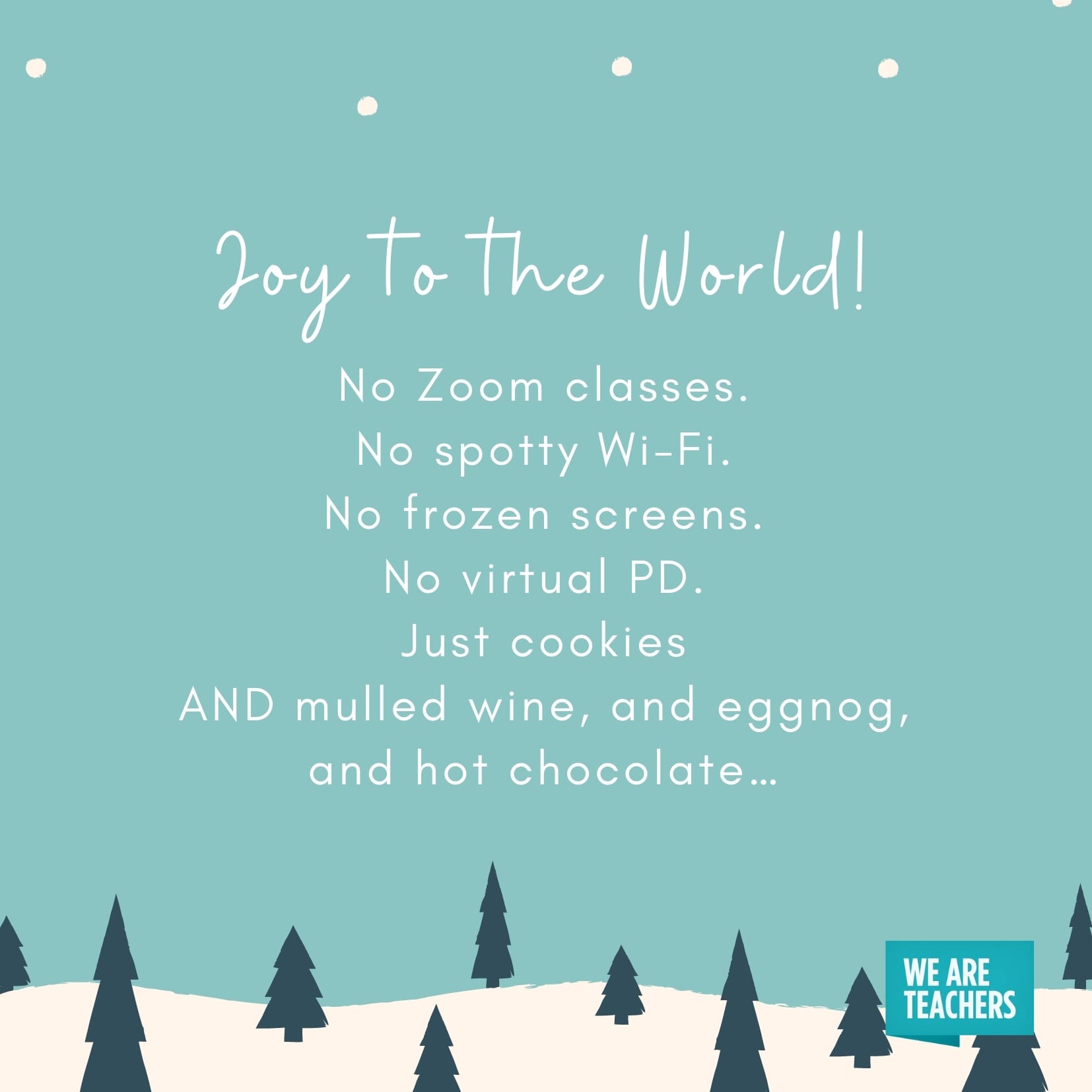 YES! Let's indulge and have all the things because we deserve it!
17. Deck the halls

You have 100% permission to not leave your couch the entire break.
18. Don we now all our cozy loungewear!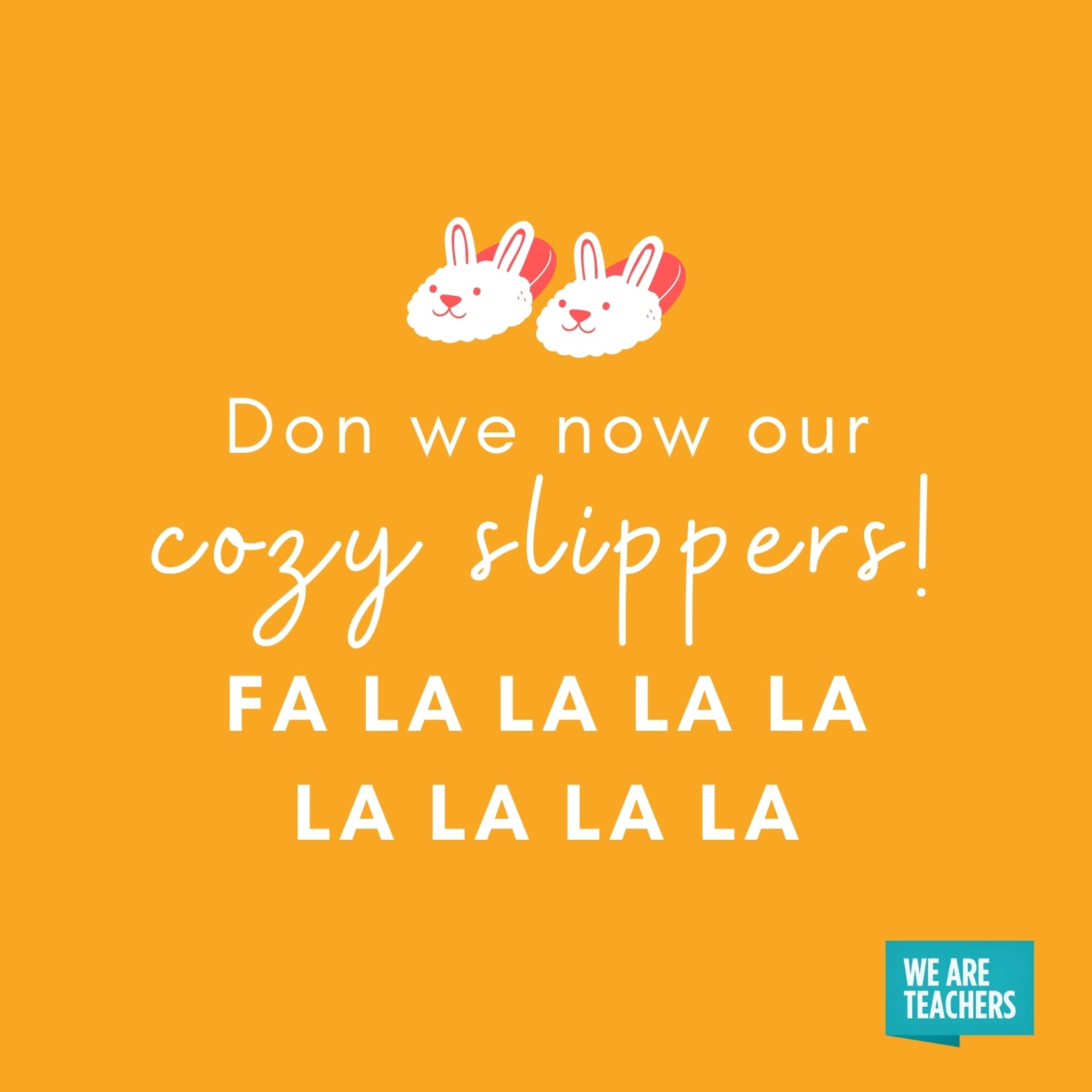 Bring on all the cozy things. Sweatpants. Legging. Your old college sweatshirt. Blankets galore.
19. Cheers!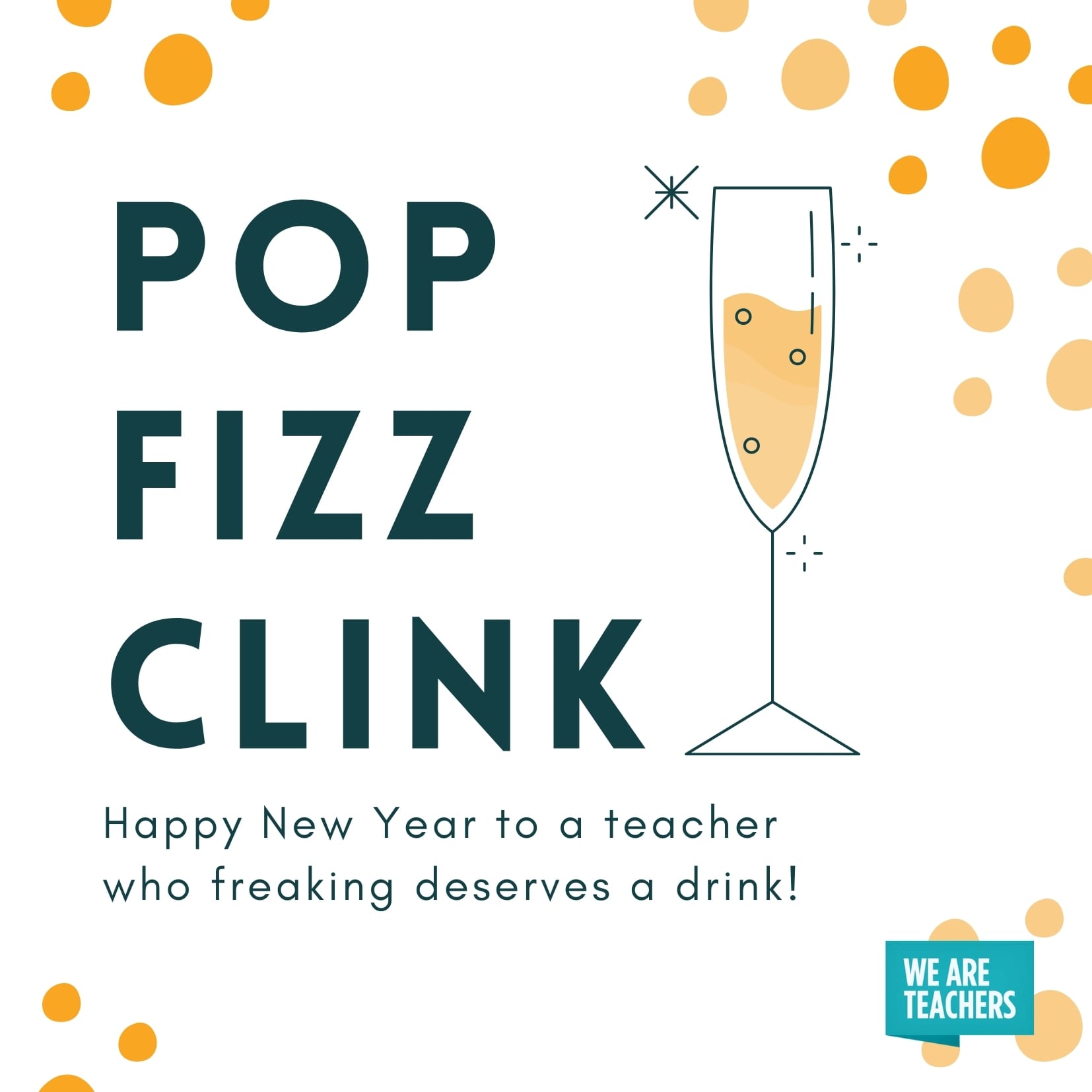 Cheers to you teacher friends! Thanks for all you do, and happy holidays!
What are your favorite honest holiday cards and sayings? Share in the comments below!
Plus, check out this list of holiday gifts every teacher has received!