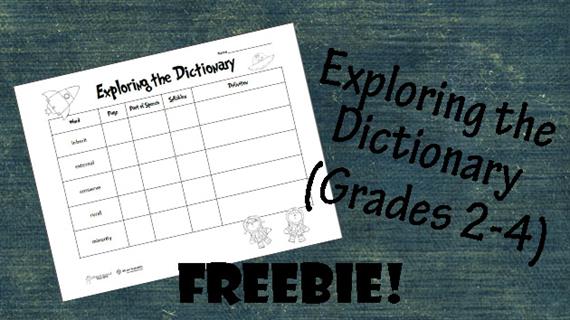 I remember being a kid and thinking that the dictionary was the "smartest book" ever. Only brainiacs ever read or knew how to use the dictionary. Obviously, as I got older, I learned that dictionaries (print or electronic) are hugely valuable regardless of who you are!
Exploring the Dictionary Worksheet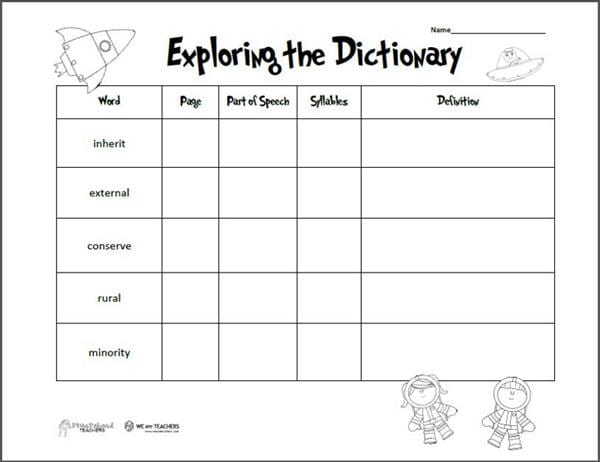 But it does take a little bit of training to learn how to access the wealth of knowledge in a dictionary. This week's freebie is a page dedicated to helping you teach your students how to conquer the dictionary. While dictionaries are useful for all grade levels, this worksheet is geared toward second to fourth grades. I've also provided a blank version so you can fill in your own words. Happy exploring!
Download the full-size version: Exploring the Dictionary [PDF] and Exploring the Dictionary – Blank [PDF]