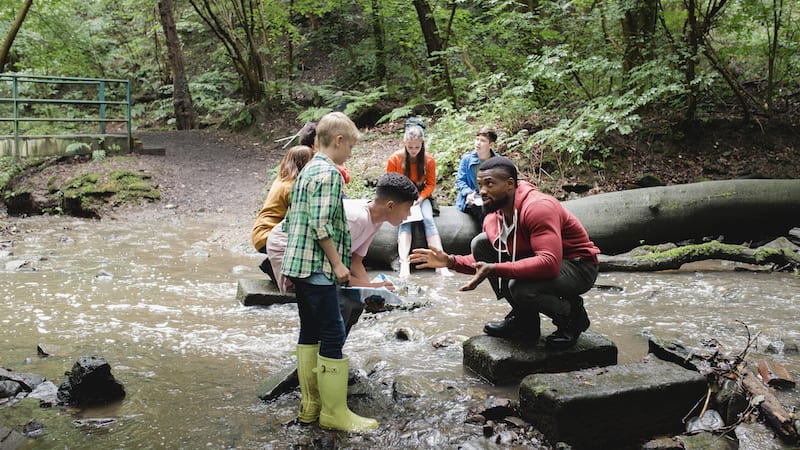 Being the oldest student on campus affords some privileges, not the least of which is at least one awesome field trip. No baby field trips here. Take advantage of having more mature learners, and try one of these engaging field trips that you can only really do in fifth grade.
Not all of these trips will be possible everywhere, but keep in mind any local treasures that are unique to your area. And when you can't manage a trip—for whatever reason—try our virtual fifth grade field trips below.
In-Person Fifth Grade Field Trips
1. A TV Station
Current events are important in fifth grade, so take your students to learn what it really takes to put on a newscast. They'll get to see the sets up close, meet the anchors, and maybe even be featured on the evening news (and what fifth grader doesn't want to see themselves on television?).
2. An Art Museum
Fifth graders can perhaps appreciate fine art in a way that a younger student cannot. I remember being captivated by the impressionists at that age. I'm not saying a 10 year-old won't laugh at a nude statue or painting, but they just might learn to appreciate it. And they should.
3. A College or University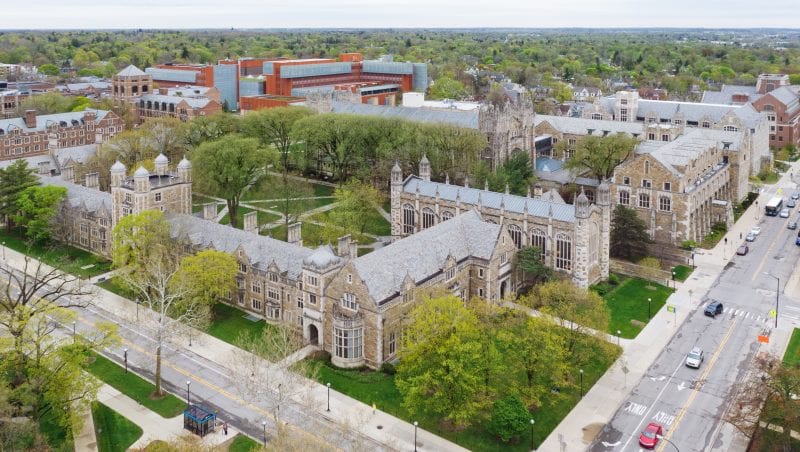 As they approach middle school, now is an ideal time to get fifth graders thinking about higher education. Take a tour, observe a class, meet college students, and visit a sports complex, bookstore, or library, to get a feel for college life.
4. A Community Theater
Children's theaters often have options for older students, but for fifth graders, a local community theater is also a possibility. Lots of musicals are fifth grade-friendly. They might also enjoy an adaptation of a classic, like The Secret Garden or Peter Pan, which local theaters frequently put on.
5. A History Museum
Fifth grade social studies focuses on all fifty states. If they already went to the state history museum in fourth grade, you might try something with more national relevance, like a manuscript museum (I saw Richard Nixon's resignation letter in Tacoma, WA!).
6. The State Capitol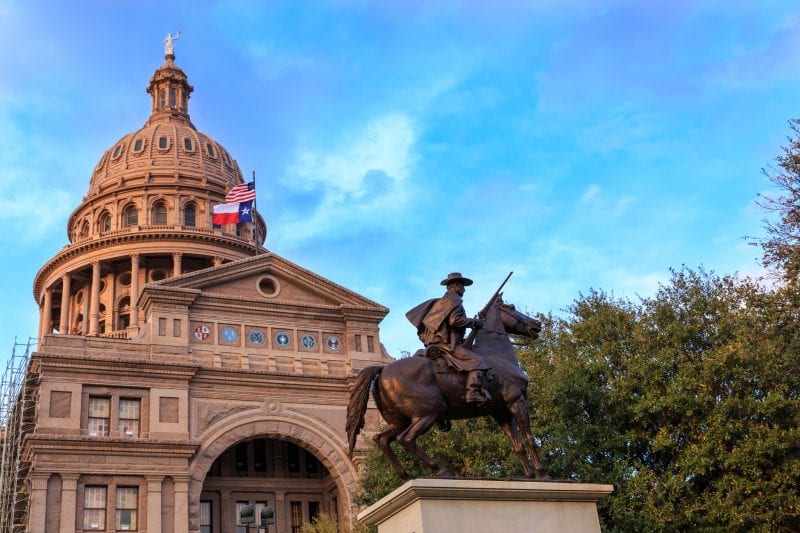 Bring your government and civics unit to life with a visit to your state capitol. Try to time your visit for when Congress is in session so kids can get a peek at representative democracy in action. If they can meet some elected officials, even better!
7. A Local Creek
Plan to spend some time outside with your fifth graders. This might include a clean-up event to get students involved in community service. It could also be an opportunity to observe plant and animal life or take water samples for testing.
8. A National Historic Site
There are plenty of sites that are significant to your state, but what about those that played a role in U.S. history? For example, Pearl Harbor in Hawaii or the Edmund Pettus Bridge in Alabama. Check out the full list of U.S. National Historic Landmarks by state.
9. A Botanical Garden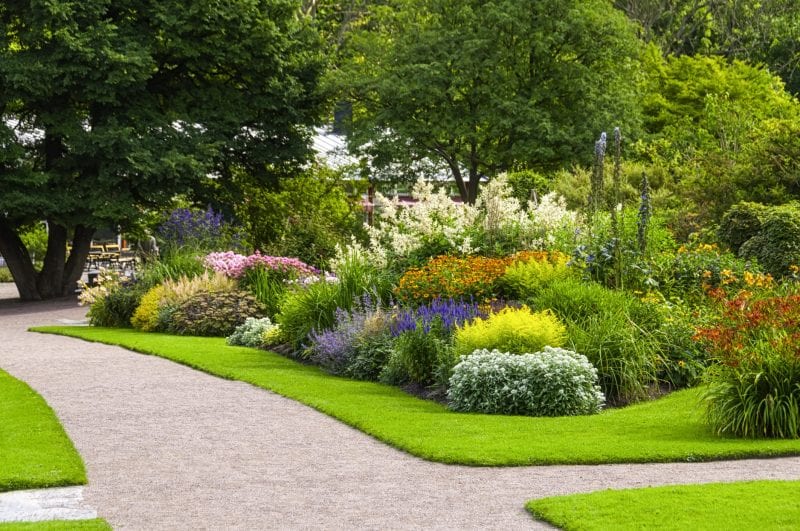 Most botanical gardens offer a self-guided tour option, which is a great way for students to take in the diversity of plant life. Bring notebooks and let them sketch! And consider adding on a hands-on plant science workshop (like a flower dissection!) if that's available.
10. A Ropes Course
You might consider this a "just for fun" field trip, but students will learn teamwork, cooperation, and strategy through the obstacles. Ropes courses are self-esteem boosters, and fifth graders moving on to middle school could use a good dose of confidence.
Virtual Fifth Grade Field Trips
[embedyt]https://www.youtube.com/watch?v=aLWFcwzFetA[/embedyt]
Nickelodeon teamed up with two astronauts on the International Space Station to demonstrate how slime reacts to microgravity and had kids reproduce those same demonstrations back here on Earth. It makes for an amazing 15-minute virtual field trip!
[embedyt]https://www.youtube.com/watch?v=1iMpVlvF4ao[/embedyt]
Kids can learn about the upcoming 2020 Census and how census data is collected and used. This virtual field trip also features interviews with subject matter experts and an interactive challenge.
Bring the iconic New York museum into your classroom or home! Experience The Met online with any of the 26 online galleries, including Christian Dior: Ball Gowns and The Art of Music Through Time.
A collaboration with over 1200 leading museums and archives, Google Arts & Culture is an incredible source for learning about monumental works of art. We recommend the Street View virtual tours as well as Art Zoom guided tours.
[embedyt]https://www.youtube.com/watch?v=6UQU5Dah1ZU[/embedyt]
The National Constitution Center serves as a "headquarters for civic education." Their main exhibit, Story of We The People, guides visitors through milestones in America's history while revealing how the U.S. Constitution is as important today as it was in 1787. Check out the Interactive Constitution section, and be sure to watch the virtual tour.
This living history museum provides a look into life in an early American community. The website offers eight different webcams, featuring areas such as the tavern, the armory, and the market house.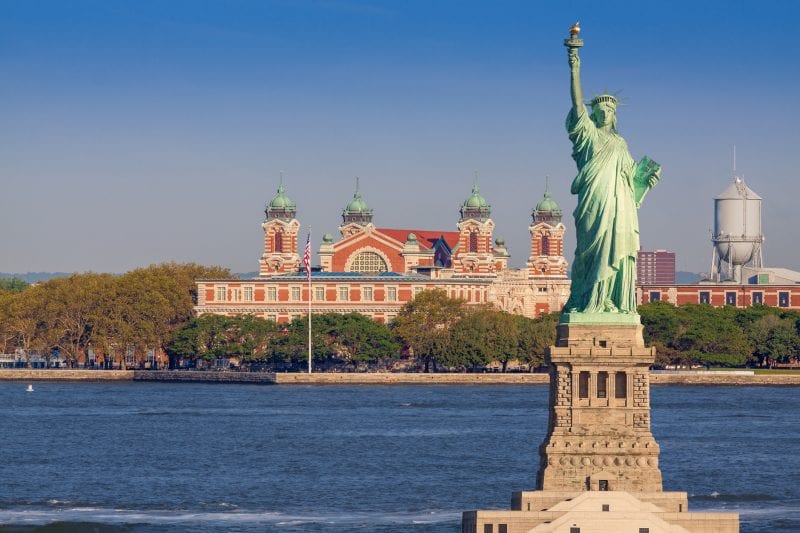 Want to enhance a unit on immigration at the turn of the century? Look no further than this virtual field trip to Ellis Island, the former immigration inspection station in New York Harbor that is also home to the Statue of Liberty.
What are your favorite fifth grade field trips? Come and share in our WeAreTeachers HELPLINE group on Facebook.
Plus, 7 Mistakes to Avoid When Planning a Field Trip.